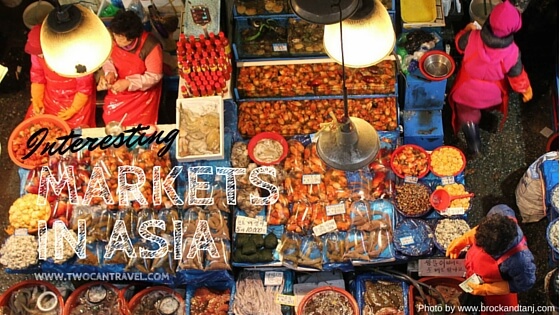 Have you been to any of these markets in Asia?

A glimpse of life and people in Cambodia.
Southeast Asia is known for having warm and friendly people, but we find that Cambodians are especially lovely. I am constantly humbled by the generosity of strangers and the willingness of people to show kindness immediately, something that as westerners we aren't often used to. (Stranger danger!) From tuk tuk drivers to street side vendors, construction workers to business people, if you make the effort to smile at someone you are just about guaranteed a smile in return. As you walk down the road, grins and shouts of "Hello!" from little kids light your path. And whether they are curious or just friendly, those smiles often make my day.

Taking photos during your travels is a great way to capture the feeling of a place and remember the people and things that stood out to you during your trip.
In the past I was a picture taking fiend on our travels, but my shots were not well composed or really very nice to look back at, especially for family and friends I wanted to share them with.