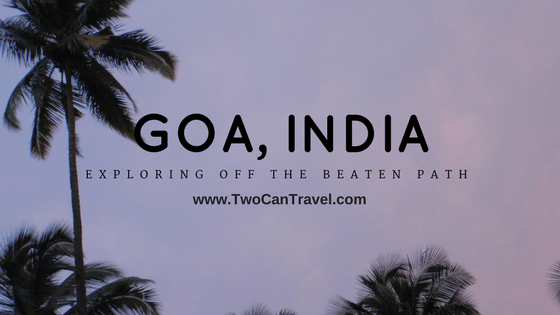 The best way to learn about a what to see, eat and do in a place is from the locals and expats who live there! That's why we're excited to share these tips from Akshata, a Mumbai native who now lives and works in Goa, India as a Divemaster. Her tips make us want to hop on a plane back to India and delve deeper into the coastal hippie paradise we only scratched the surface of in 2014. Read on for Akshata's best tips for getting off the beaten path in Goa, India. 
---
Getting Off the Beaten Path in Goa, India
This year, I've been given the incredible opportunity to live and work in the beautiful coastal state of Goa. As someone who thrives by the sea and particularly enjoys the beach life, hearing that I'd be relocating to Goa from the busy bustling city life of Mumbai was music to my ears.
In the time I've been here though, I've discovered that Goa is so much more than a sunny haven that most people frequent to escape the cold winter months of their own countries. In fact, some of the activities I've enjoyed most thus far don't even involve the beach or the ocean, rather are focused on the cultural aspects of Goa that often go unnoticed. Here are five of the not-so-common activities I'd recommend trying while in Goa.
---
Pin this post for later!
---
1. Discover the Capital, Panjim
Yes, the beaches and ocean are beautiful – but so is the rest of Goa, especially the old parts of the state capital Panjim (also known as Panaji). Goa was formerly a Portuguese territory, and still retains some colonial influences. The unique mix of Indian and Portuguese culture that envelopes Goa can be experiences first hand while walking through the streets of Panjim, where seemingly ancient basilicas stand beside colorful Indian homes.
One of the most serene places that I walked through was Fontainhas, the old Latin Quarter that is reminiscent of a hybridized Mediterranean city. The small winding streets of Fontainhas are lined with Portuguese villas that have been turned into boutique hotels, cafes and galleries, but resplendent in their original colors of pale blues, greens and yellows. Once again showcasing the mix of cultures, these buildings that have been well maintained in their Portuguese architectural forms on the outside, boast the influence of Goa's local culture on the inside, with prints of famous local artist Mario Miranda adorning the walls, and traditional food being served in cafes.
As an amateur, Fontainhas is easily my favorite place to take pictures in Panjim, and it's been an amazing setting for some of my more "artsy" clicks.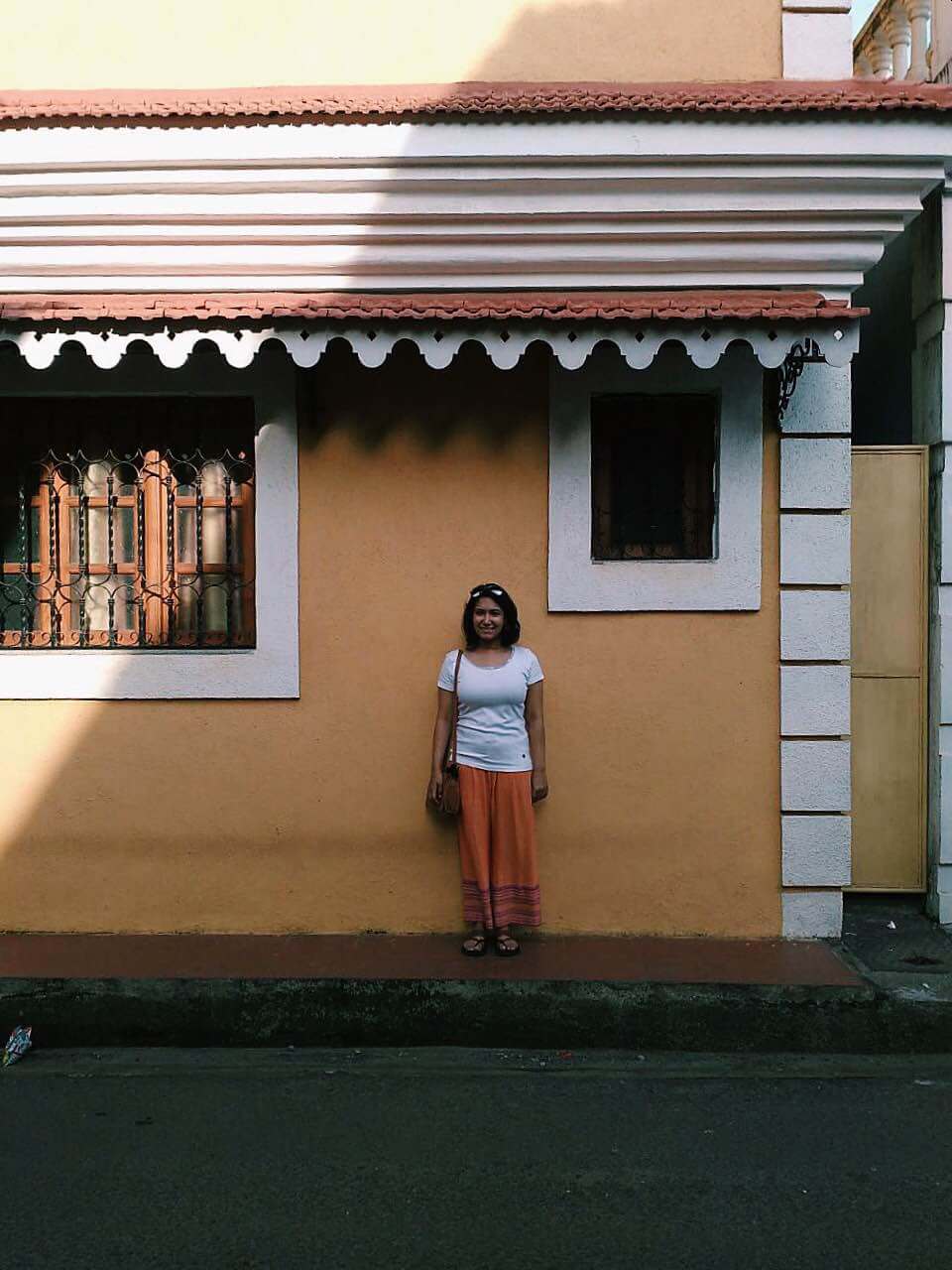 2. Whisk Yourself Away to Chorao Island
Even though Chorao island is only 5 kilometers from the capital, it is rarely visited by tourists. Getting to Chorao is easy enough, a local ferry from Ribandar village is the quickest way and allows you to appreciate the serene Mandovi river.
In my opinion, the best way to explore this island is by foot (albeit not when it's too sunny out), so that you can fully appreciate the colonial Portuguese churches, graveyards and tiny whitewashed houses that make up Chorao village. The vintage and sleepy town feels are strong at Chorao, and a day here will leave you with appreciation for the simple life. The bird sanctuary that can be navigated by canoe on the tip of this island is a heaven for bird lovers like me, and houses many different species of birds. Even though I didn't see one, the locals promised me there were Goan crocodiles lurking about.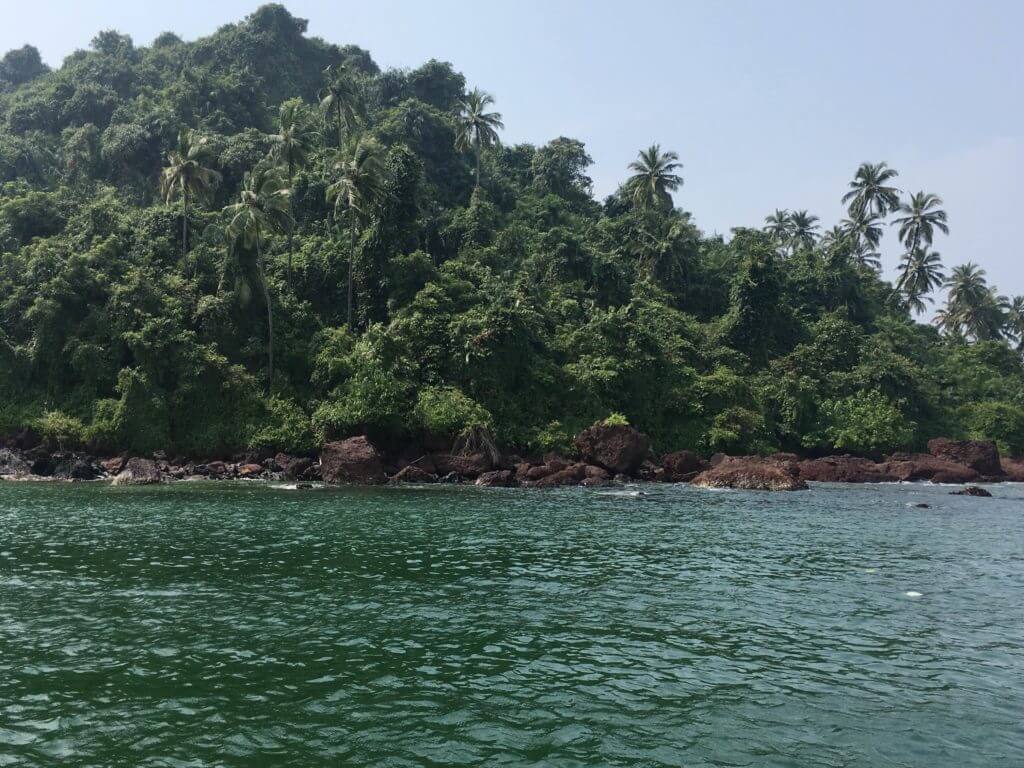 3. Explore Grande Island – Underwater!
While Goa is famous for its abundance of watersports like jet skiing, parasailing and more, not many think of it as a scuba diving destination. As a Divemaster at Dive Goa myself (and now you know the reason I moved here), I think experiencing scuba diving in Goa, or better yet, getting certified as an open water diver is a great way to spend a few days. Most of the diving in Goa happens off the coast of Grande island, a Portuguese island that is longer inhabited. It's coast is dotted with palm trees on land, and a variety of dive sites in the ocean.
Though tourists often frequent the island for "half-day picnics" or snorkelling tours, diving is often overlooked, even though this is undoubtedly the best way to explore the treasures around the island. Catering to those with interests from shipwrecks to reef life, Goa's shallow waters make for long uninterrupted dives without too much worry about decompression sickness. If you're not yet convinced, just watch an episode of The Blue Planet, and you'll be itching to experiences the wonders of the underwater world!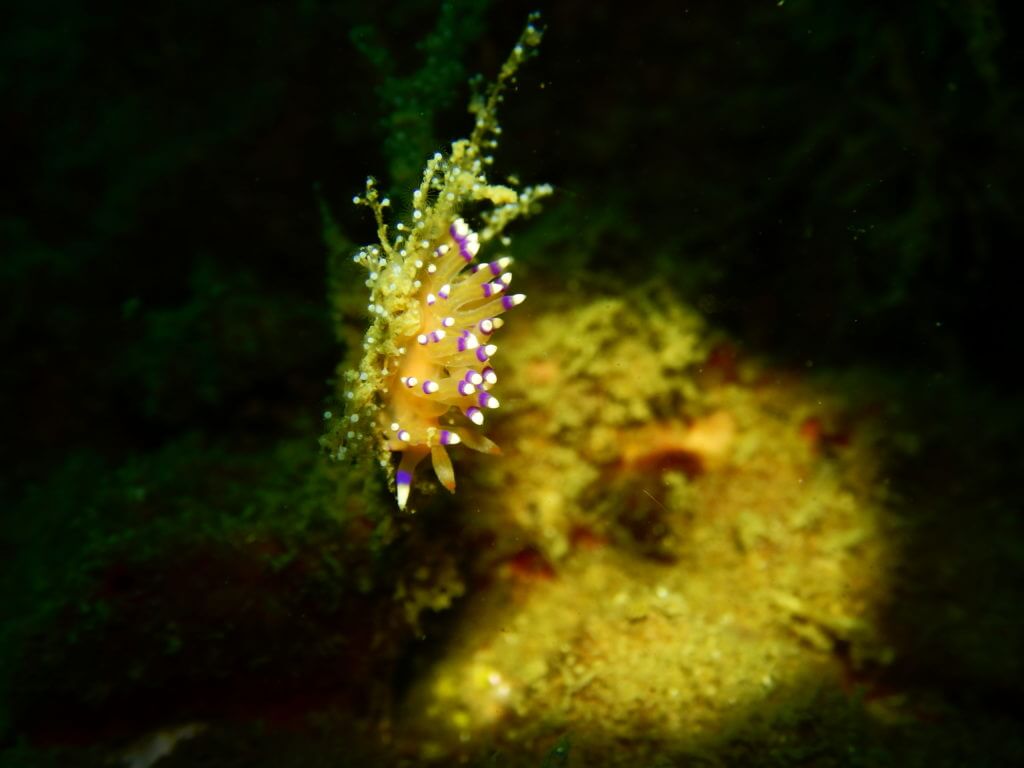 Want more advice? Get Rachel Jones', the Hippie in Heels, Insider Guide to Goa!
4. Skip the Two-Wheelers, Ride the Bus!
So most tourists rent a scooter or bike minutes within reaching Goa, and use these as their main modes of transport. I admit, it's definitely convenient to have a scooter and zip to a nearby restaurant or pub. However, the abundance of two-wheelers in the streets of Goa comes with its own set of problems – think, drunk driving, unfortunate lack-of-balance accidents, getting stopped by the cops for not having a two wheeler license and more.
With this in mind, I decided to try and travel around like a true local considering I'd be spending a good amount of time in Goa – I took the bus. To my surprise, I found that Goa has a great local bus system. Buses connect most of Goa's towns, run very frequently, and are not even close to as noisy and crowded as the ones in Bombay! An added benefit of traveling by bus was the insight I got into the lives of local Goans, many of whom I would have never interacted with if it weren't for my trips. Using the bus system will also allow you to explore smaller neighborhoods and tiny villages thanks to traveling on the road less taken, aka the routes you would have never chosen were you biking around. So even if you choose to use a scooter for the majority of your trip, do give the buses a try, hopping on and off as you please since the bus fare is a mere 10 rupees (15 cents)!
5. Eat Some Serradura
There's nothing like a tasty dessert to end a day's explorations. Serradura is that dessert. Serradura is a Portuguese word that translates into "sawdust pudding", but trust me, it tastes nothing like sawdust. Most people come to Goa and try bebinca, a local dessert that consists of layers of coconut in the form of a warm cake. While bebinca is delicious, the lesser known locally made serradura is my personal favorite. Made of condensed milk, cream and topped with crushed biscuits (hence the sawdust look), this cooling pudding-like dessert is like biting into a piece of heaven. A lot of restaurants don't make it though, as it needs to be consumed fresh and doesn't keep well. I suggest befriending a local restaurateur and asking them to make it for you a day in advance – any true Goan cafe should be able to, as it's actually quite easy. It may seem odd to go to all this trouble simply for dessert, but once you've tried serradura, you'll know it was worth it.
Speaking of food, I have to mention Bhatti – a small restaurant in Nerul that is in fact the home of the couple that runs it. There's no menu, only recommendations of the freshest catch of the day, and other staple Goan dishes (xacuti, cafreal etc.) to choose from. Run by husband and wife, this is a true Goan experience, with authentic local food and just about as close as you can get to eating at a local's home.
So far, I've thoroughly enjoyed living the alternative life in Goa. If you have any specific questions, or are visiting this side of the world, shoot me a line in the comments section and I'd be happy to help!
---
Did you find this article useful? Pin it for later!
---
About the Author
Akshata has a passion for traveling and exploring the world-especially its oceans. She loves to write, and is interested in entrepreneurship and sustainability. She sometimes jots down random musings and tales from her scuba diving adventures on www.withlovefromakshata.wordpress.com. 
---
Do you have any tips for getting off the beaten path in Goa, India?
Share your recommendations for what to eat, see and do in the comments!
---
Traveling to Cambodia?

Sign up to receive our free guide for ten awesome places to go in the country!