Incredible Space Events to See in 2018
Watching the Super Blue Blood Moon Eclipse in January from our apartment rooftop in Phnom Penh, Cambodia was an amazing experience. Stevo and I brought our dinner upstairs and sat for over an hour chatting and watching as the Earth's shadow slowly passed over the surface of the full moon until it was entirely covered and appeared a deep red color. It was amazing to witness this event, and we started wondering if there are any other space events to see in 2018. It turns out that there's a lot to look forward to! Whether you are traveling or at home, making time to see these space events will remind you just how vast and incredible our universe is.
This guest post was shared by Juliet, a space lover and telescope expert. Read on to find out about the best space events to see in 2018!
---
Don't miss a space event in 2018! Pin this post for later! 
---
This year, there are innumerable events happening in space that you must keep an eye out for. We have listed down the most notable of these events for you, so dust off your telescope and get ready!
Super Blue Blood Moon + Eclipse: January the 31st
Easily one of the most exciting events in 2018 is the eclipsing of the blood moon as we say goodbye to January. The blood moon is the Supermoon that the world hypes so much every year. It happens when the moon is slightly closer to the Earth than usual, which makes it appear bigger and brighter. It will be the second Supermoon of January which makes it a blue moon as well. See pictures of the Super Blue Blood Moon from around the world!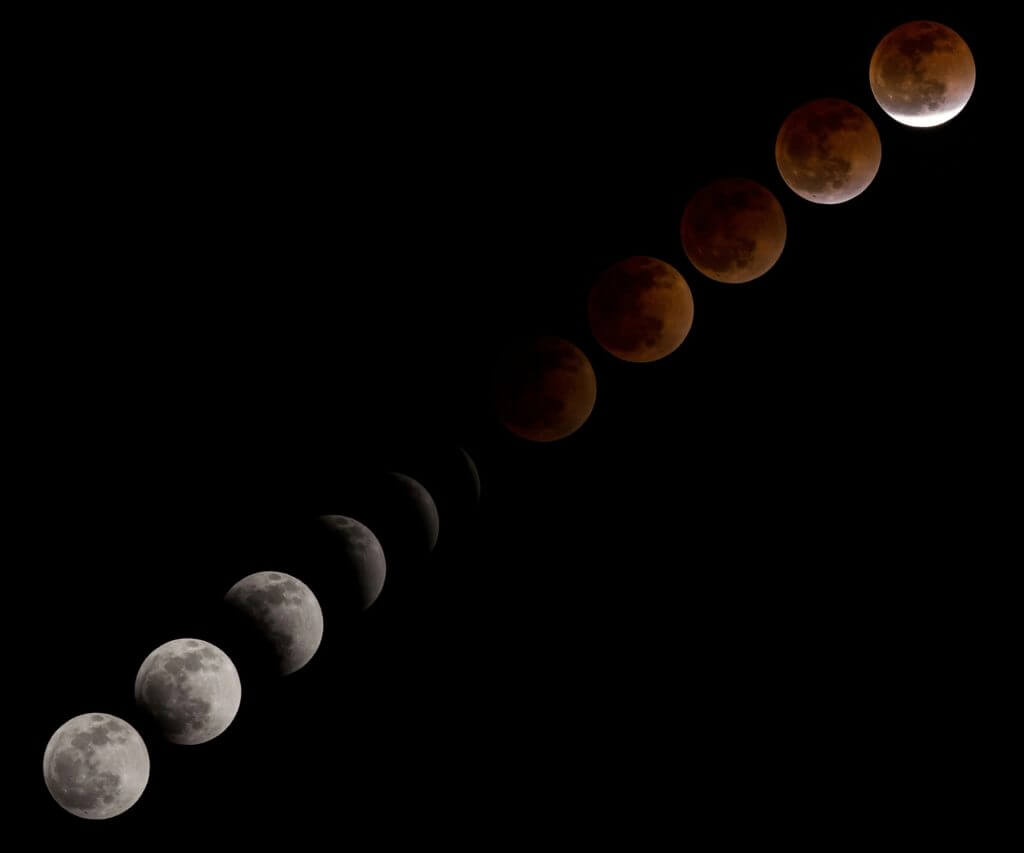 Planet Lineup: March 7-8
At the break of dawn in the southeastern areas, we will be able to observe a planetary alignment. We will be able to see Saturn, Mars, and Jupiter in a sort of alignment at this time. On March 8th, the Moon will also settle itself between Mars and Jupiter and we will be observing quite a show.
Complete Lunar Eclipse: July 27th
Another dark moon will be observed on the 27th of July. It will be the smallest moon of the cycle so, a slightly less amazing event than January 31st, but spectacular nonetheless.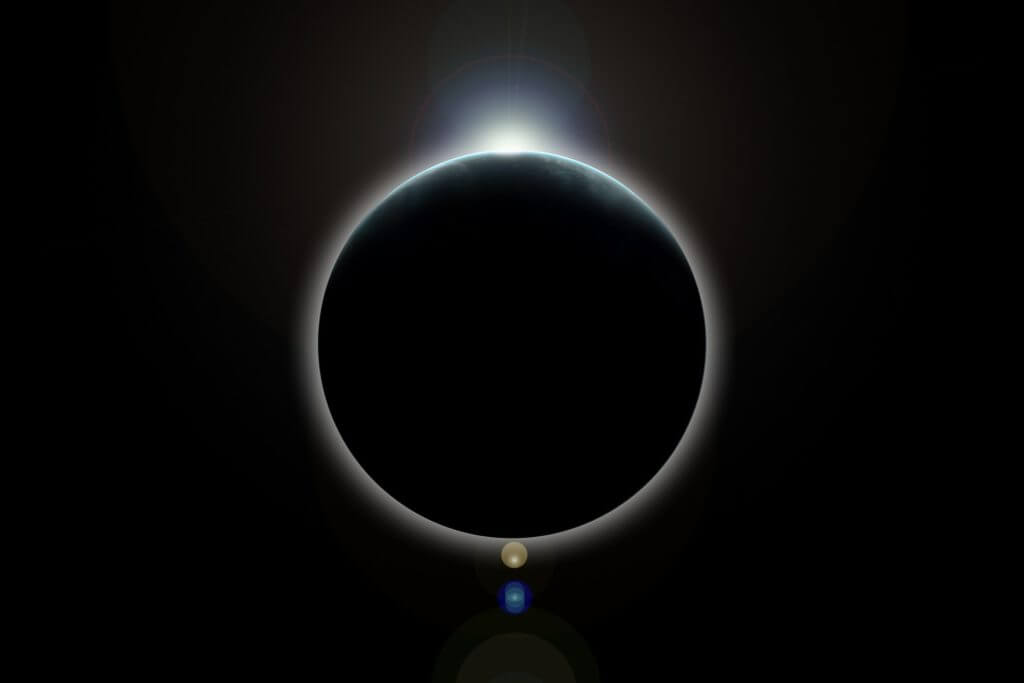 Mars Becomes Visible: July 27th
What really makes July the 27th a great day for space-lovers is that Mars will be at its best on the same day as the Lunar Eclipse. You might want to set up your telescope for this because you will easily be able to see the terrain on Mars at this time.
The Perseids Meteor Shower: August 12-13
The Perseids Meteor shower is so brilliant that I believe that people who are not really into space and its happenings should also watch it at least once in their lives. You will be able to see shooting stars at the rate of 60 stars per hour. It will be particularly brilliant this year since it will be contrasting with a totally dark, moonless sky.
Venus Becomes Visible: August 17th
In the Western skies after the sun has set, you can look at Venus which will appear as a bright planet. Another great find for your telescope!
Mercury Becomes Visible: August 26th
Above the horizon in the western morning skies, you can view mercury just before the sun has risen.

Uranus Becomes Visible: October 23rd
Uranus is a beautiful, blue-green planet, and you can view it all night long on October 24th. It will be completely brightened by the sun so it will be on its maximum visibility. Unfortunately, unless you have an access to an especially powerful telescope, you can only view it as a really bright dot since it is so far away.
The Geminids Meteor Shower: December 13-14
If you did miss the Perseids in August, know that the Geminids is an even more spectacular annual shower and it is exactly what one needs before the year bids us farewell. You can view around 120 multicolored meteors per hour and it is one of the best things we can view.
---
A small telescope or even binoculars with front lenses can greatly improve your space viewing experience! If you're flying with a telescope, be sure to find out your airline's luggage restrictions in advance.
---
Don't miss these awesome space events. Pin this post for later! 
---
Disclaimer: This article contains affiliate links to our partners. 
---
Author Bio
Juliet is a part of a Student Astronomical Society. She is an avid reader and science lover. She is an astronomy geek with a keen interest in new technology and gadgets for looking into space. She regularly writes reviews on Telescopic Watch.
---
What amazing space events have you witnessed? Which space events are you looking forward to in 2018? Share in the comments!
---
Traveling to Cambodia?

Sign up to receive our free guide for ten awesome places to go in the country!