This article may contain affiliate/compensated links. For full information, please see our disclaimer here.
If you meet the VIPKID requirements then you're already on your way to getting hired to teach with VIPKID! But should you become a VIPKID teacher? Yes. But also maybe no? Keep reading and find out if working for VIPKID is for you!
Ten Reasons Why You (Yes, YOU!) Should Work for VIPKID!
1. Money $$
Everybody needs money. Even if you don't like it, you gotta have it. At least until the revolution comes and we start trading acorns again, or whatever our new squirrel overlords tell us to do. VIPKID is a great way to increase your income while working from home without having to get involved in a pyramid scheme. You already speak English every day for free, why not let VIPKID pay you to do it for some extra cheese? Pay starts at $15-17 USD per hour depending on your experience, your initial interviews, and the number of classes you teach per month. It's possible to earn up to $22 USD per hour.
2. Make your own schedule
There are no set hours that you have to work. Want to start later? You can! Want to take a day off? You can! Want to take three months off? You can! Want to make pancakes at midnight and wonder if your third grade crush still remembers you? You can! But should you? Probably not. Being a VIPKID teacher, you choose the days and times you want to work and students will sign up for those classes. How cool is that?
3. Work from home
Commuting is hard. Wake up early, get dressed, make coffee, wait in traffic, find a parking spot, ride in the elevator with Karen from finance and her perfume, all to spend the day away on spreadsheets or whatever. With VIPKID, you don't have to worry about any of that. Getting ready for work is as easy as getting dressed and turning on your computer or tablet. And you can wear as much perfume as you want, Karen. 
4. Work from anywhere
This is especially true for us. We travel full-time and have taught from all over the world. So far we've taught from Airbnbs, hotels, and housesits in Thailand, Malaysia, Hong Kong, the USA, and Romania! As long as you have a computer and/or tablet and a steady internet connection, you can teach from anywhere! The VIPKID teacher portal recommends a download and upload speed of at least 25mb/s which you can get from most WiFi connections nowadays. You can use speedtest.net to test your connection speed to see if you're up to snuff.
5. Free Time
One of my personal favorites. You're only on the clock for the time you're teaching. Once the class is over, you're free to do whatever you want. You can take a nap, eat lunch, exercise, it's up to you. Just don't forget to show up for your next class!
6. No uniform/Did somebody say sweatpants?
There is no official uniform for being a VIPKID teacher. That means you can wear whatever you want. You should look semi-professional, so no ratty workout clothes or anything with offensive logos, obviously. But the students are only going to see you from the chest up, so it's sweatpants and no shoes all day, baby! 
7. Prepared Materials
Probably my second favorite thing about teaching for VIPKID: all of the materials for every lesson are prepared for you. You don't have to create a lesson plan, or create slides, or worry about the flow of the class, that's all already done. As any teacher knows, preparing for a class can take almost as much time as actually teaching the class! Sometimes longer! Imagine teaching without having to print off 20 worksheets from the downstairs printer that keeps running out of toner. Nice, right? That's teaching with VIPKID.
8. Classes are only 25 minutes
Classes are only 25 minutes. That's it. When a class is going great, it's important to remember that class is only 25 minutes. And when a class isn't going great, well, it's important to remember that class is only 25 minutes.
9. No Extra Work
As long as you teach your classes and get your after-class reports in on time, (which take just a few minutes to complete) you won't have to interact with anyone from the company. There are no after-work meetings, no pointless meetings, no extra nonsense that you have to do as part of the job. Complete your classes, and you're done! I haven't signed a birthday card in two years! I've never felt better, and my family has never been angrier. 
10. It's fun!
Working with kids is a hoot. You never know what each class will hold. Students will want to show off the cool Minecraft cities they've built on their iPads, or their adorable younger siblings, every class has the chance to be a memorable one. The more fun you have during the class, the more fun the students will have, and the class will just fly by! 
Five Reasons Why Maybe You (Yes, YOU!) Should NOT Work For VIPKID!
Well, that's all fine and dandy, but surely there have to be some reasons why I wouldn't want to work for VIPKID, right? What an oddly specific question! And yes, there are some reasons why you might not want to work for VIPKID. Check it.
1. Working with kids is A LOT
Working with kids isn't for everybody. They can be obnoxious, loud, and they won't tell you where that smell is coming from. VIPKID, as you can probably guess from the name, teaches kids. Some people are good at working with kids, some people are good at making spreadsheets, and that's what makes the world a wonderful place. It's the people who are good at working with kids AND making spreadsheets that we need to be worried about. 
2. Teaching hours dependent on your location
Almost all of the students on the VIPKID platform live in China. Depending on where you are in the world, that may mean getting up as early as two in the morning to start teaching. If you aren't a morning person (goodness knows I'm not) and getting up early and putting on a happy face isn't really in the cards for you, maybe try something else that starts a bit later in the day. The hours you are able to teach with VIPKID are 8:30 am-9 pm Beijing time, seven days a week (see how that compares to your time zone). While traveling and teaching we've found that the Asian timezones and European timezones are our favorite. 
3. Teaching ain't easy
Teaching is hard. Full stop. It just isn't for everyone and that's ok. It takes a lot of patience and practice to be able to teach. And the Catch-22 of the whole game is that the only way to learn how to teach is through teaching. Some people don't find out they don't want to be teachers until they start teaching. And on top of that, teaching, let alone learning, the minutiae of grammar can be very boring. But, to be fair, the subject-verb agreement is a banger. Personally, we find teaching with VIPKID pretty fun! 
4. Lack of a consistent schedule
While you are able to create your own schedule with VIPKID, it's up to the students (well, their parents) to sign up for your classes. So some days you may teach five classes, another day ten, and the next three. And, depending on how many slots you opened, the classes may be spread throughout the entire day. Luckily, if you consistently open the same time slots, you will find that your schedule will become more predictable, but never as predictable as a regular 9-5. We've included lots of info and advice about how to maximize your bookings in our Complete Guide to Getting Hired with VIPKID (for our referrals).
5. It's all online
Teaching online has a lot of potential pitfalls that traditional jobs don't. You need to be present and on time for every class or your pay will get docked, and sometimes things that are out of your control might happen as class time rolls around. The electricity might go out. The Wifi may stop working. Technology may fail. All of that has happened to us and we've made it work, be it having to hotspot from our phones or rushing to use the Wifi in the garden behind our local falafel joint, any problem is solvable. We also share helpful information on how to ensure you always have a plan B in case of any issues in our guide mentioned in #4. Even if you're not a "tech person" we can help you figure it out. 
If you've gotten this far into the article, that likely means you're interested in this whole teaching English online, working from anywhere while wearing sweatpants thing. We think it's freakin' awesome, and we truly think you will too! Teaching with VIPKID is the main reason we're able to live the lifestyle that we do that gives us so much freedom.
When you're ready to get started with the VIPKID hiring process, the first step is Basic Info. It only takes 5-10 minutes to complete, but we want to make sure you're fully prepared. You can download our Guide to Become a VIPKID Teacher that will help you with this first step!
When you sign up to teach with VIPKID using our link or Jen's referral code (JENNI2263), we'll send you our Complete Guide to Getting Hired with VIPKID. It will help you through every step of the hiring process and beyond to set up your profile, sort out your tech, plan for your "classroom" set up, and help you get as many bookings as you want. We're here to make this process as simple and fun as possible!
As always, if you have any questions you can email us Jen@twocantravel.com or send us a DM on Instagram @Two_Can_Travel
---
Pin this article for later!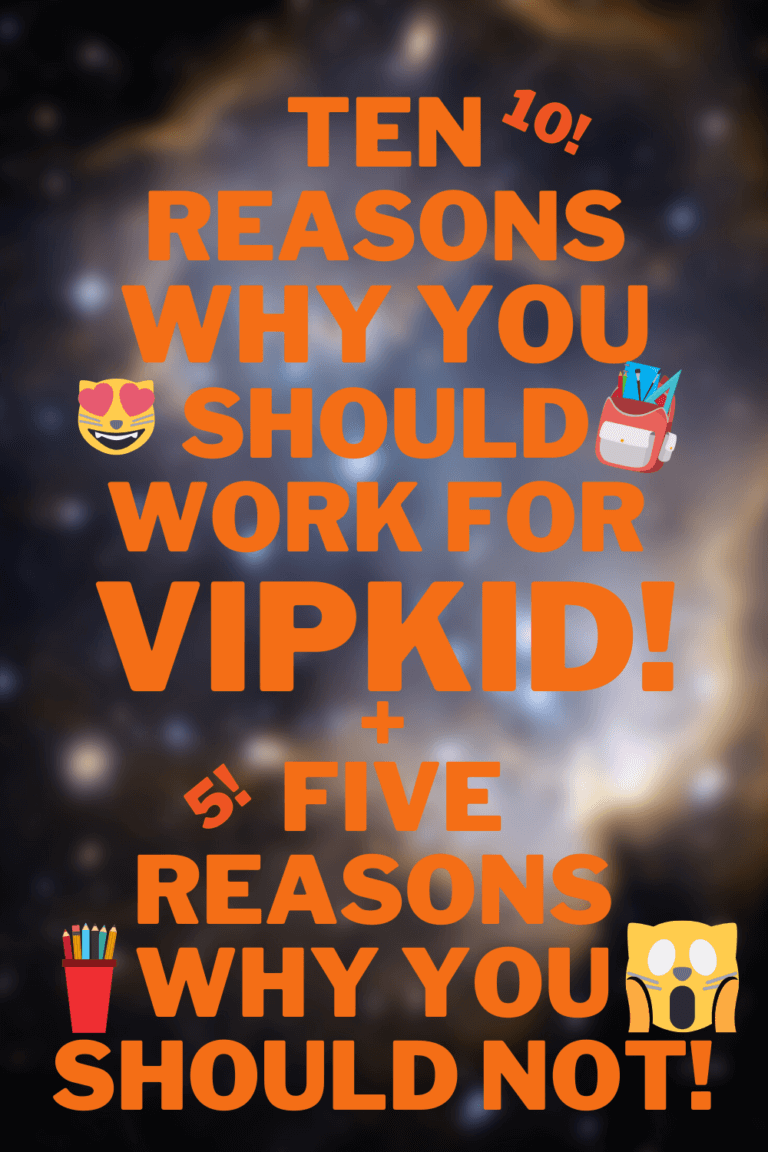 .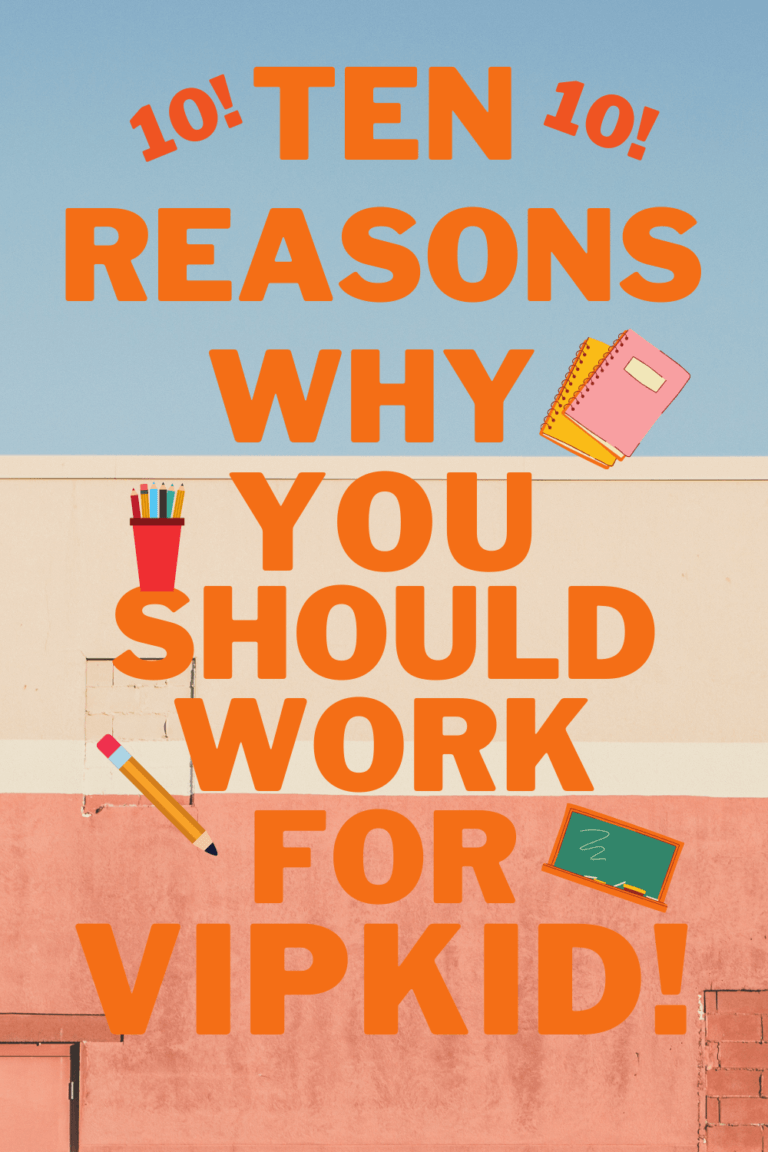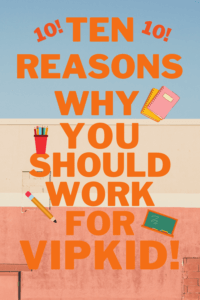 ---
Have a question about teaching Engish online with VIPKID? Leave it in the comments below!
---