Thanks for checking out our "As Seen In" page!
Along with working on our blog, we are also freelance writers focusing on sustainability, culture, and food, among other topics.
Our work has appeared in some of the top travel websites, magazines, and newspapers around the world. We have also appeared on TV in the US, Ireland, and Romania.
Learn more 'About US' and our story. 
See where Jen and Stevo Joslin have appeared online, on TV, on podcasts, radio, and in the media: 
---
Television Appearances
HGTV – USA – Worldwide – House Hunters International: Comedy and Chaos in Cambodia Season 95 Episode 4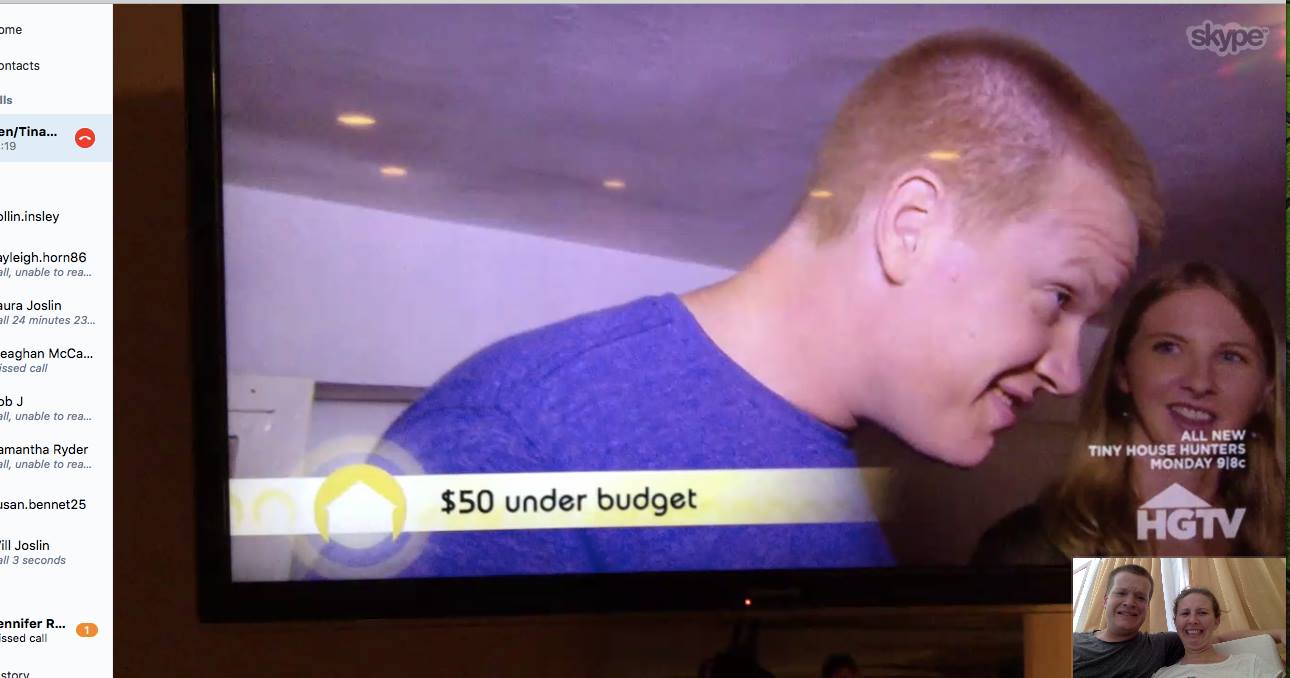 TG4  Ireland – From Siberia to Saigon with Hector Ó hEochagáin, Irish comedian.
iUmor Romania  – This show is the equivalent of Romania's got talent 
---
Freelance Writing and Magazine Appearances
Cambodia-Jen

TRIP SAVVY – The Top Things to Do in Phnom Penh, Cambodia
ASIA LIFE MAGAZINE – Phnom Penh Baking Society
ASEAN TOURISM
SINGAPORE N BEYOND – Regular Cambodia Content Contributor
ONCE IN A LIFETIME JOURNEY – Mekong Floating Bungalows in Phnom Penh Review
LOVE AND ROAD – One Day in Phnom Penh: What to Do and Where to Stay
CHEAPEST DESTINATIONS BLOG – The Cost of Living in Phnom Penh
ADVENTURE IN YOU – Top Things to Do in Kampot, Cambodia
HIPPIE IN HEELS – A Luxury Guide to Phnom Penh
GOATS ON THE ROAD – Getting off the Beaten Path in Phnom Penh, Cambodia
SPEND LIFE TRAVELING – Ask an Expat: Living in Phnom Penh, Cambodia
VESPA ADVENTURES – Phnom Penh Motorbike Tour Promotional Video
A TRAVELING LIFE – Jobs That Let You See the World: An Interview with Jen from Two Can Travel
QUIRKY WANDERER – The Curious Case of Travel and Vitamin M: Money and Teaching in Asia
MY OWN WAY TO TRAVEL – Best Beach Destinations in Southeast Asia
TRAVELING GERMAN – Cambodia By Bus
A BROKEN BACKPACK – The Cheapest Countries to Travel To
NOMAD EPICUREANS – 20 Most Beautiful Examples of Colonial Architecture From Around the World 
Cambodia-Stevo
ESQUIRE – Election Night 2016: In Pictures
PHNOM PENH POST – Interview with Stevo Joslin, Comedian
---
Thailand-Jen
BANGKOK FOODIES – A Foodie's Findings of Hor Mok in Bangkok
LIVE LESS ORDINARY – The Best Thai Street Food
TRAVELOSIO – Thai Temples You Should Visit According to Travel Bloggers
LIVE LEARN VENTURE – Street Food Around the World
TRAVEL THROUGH LIFE – The Best Places to Visit in Southeast Asia
TIQY – The Best Asian Cities to Visit
TRAVEL MASSIVE – Jen Joslin's Profile
TRIP EASEL – Jen Joslin's Author Bio
TEACAKE TRAVEL – Best Vacations Spots in the World
---
Malaysia-Jen
A SHERRIE AFAIR – Adventure Seeker Traveling
---
Myanmar-Jen
THE WORLD WANDERERS – Affordable and Nice Accommodation in Myanmar
KAROLINA PATRYK: Top 15 Best Burma (Myanmar) Destinations 
LIVE LEARN VENTURE: Street Food Around the World: Yangon, Myanmar
DUKE STEWART WRITES: Traveling Southeast Asia with 60 Bloggers through 150 Photos! 
---
Two Can Travel on Podcasts and Radio
MISFITS AND REJECTS PODCAST
 Expat Couple Living in Phnom Penh Talk About Life and How They Make it Work-Episode 13
An Interview with Stevo Joslin On Being a Stand-up Comedian in Asia-Episode 104
KAMPOT RADIO
Stevo Joslin Trump Impersonation on Kampot Radio Promotional Commercial
---
Brands We've Worked With 
MAADS: Handcrafting Hospitality in Cambodia
MAADS Properties we've worked with:
Mega Watersports – Langkawi, Malaysia
Tropical Charters – Langkawi, Malaysia
Umgawa Ziplining – Langkawi, Malaysia
Vespa Adventures – Phnom Penh, Cambodia
Best Bangkok Tours – Bangkok, Thailand
CamboTicket Transportation Company – Cambodia
12Go.Asia Transportation Company – Around Asia
---
We are open to partnerships with businesses that are utilizing sustainable and responsible practices in their daily operations.
If there is a business you recommend, please share it with us at Jen (at) two can travel (dot) com. 
---
Disclaimer: This page may include affiliate links. If you click these links and make a purchase or booking we will receive a small commission at no extra cost to you. In some cases, you may even save money through our partnerships. Thank you for your support. 
---