This article may contain affiliate/compensated links. For full information, please see our disclaimer here.

---
Manila, Philippines is a huge metropolis that can feel overwhelming when you first arrive. There are so many things to see, do and eat, that's it's hard to know where to begin! That's why we're excited to share this guest post by Roger Timbrook from Expert World Travel who gives his first hand advice on ways to make the most of your time in Manila. Enjoy!
---
5 Ways to Make t
he Most of Your Time in Manila
Everyone knows Manila is the capital of the Philippines. But what most people don't realize is that what is called "Manila" is actually 16 intertwined cities and municipalities. Today they have merged together into what is known as "Metro Manila" – the real metropolis of the Philippines.
What this means for visitors is that there are a plethora of places to visit, both in the city centre and the surrounding provinces. The big question is then – how do you make the most of your time here?
Let me give you a helping hand…
Intramuros: A crash course in Philippine History
With 300 years of Spanish colonial reign, much of Philippine culture has been heavily influenced by Spain. You'll see it in the old-world architecture, food, street names, and religion. There's a lot to soak up when it comes to Philippine history, but you can get a crash course by simply visiting Intramuros.
What is Intramuros? It's a historic walled area in the modern city of Manila. Within these walls are museums, galleries, gardens, and villages that retain architecture and infrastructure dating back to the 1500s.
You can get lost wandering around Intramuros on your own, however,  there are also several walking tours you can take. The most popular one is Walk this Way, which is run by the theatrical Carlos Celdran. His tours are both informative and entertaining, integrating historical facts and some intriguing gossip about those who were in power in the past.
No matter which way you choose to explore it, Intramuros is worth a visit.
Museum Hopping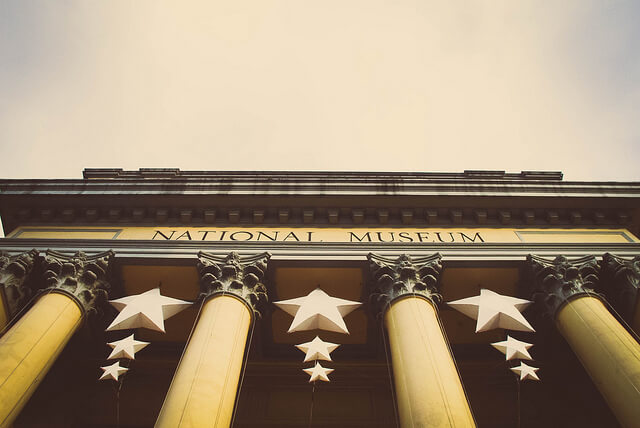 Right across from Intramuros is the National Museum of the Philippines. And lucky for us, it has been recently renovated and revamped. Entrance is free, so it's a good side trip to enhance your Philippines history education. It also houses the Spolarium, a larger than life painting by the national artist Juan Luna depicting the savagery imposed by the Spanish on the Filipinos.
There are several other museums you can go to such as the Mind Museum in Taguig, the Ayala Museum in Makati, the Aerospace Museum in Pasay, and Art in Island in Quezon City.
Binge on Filipino Food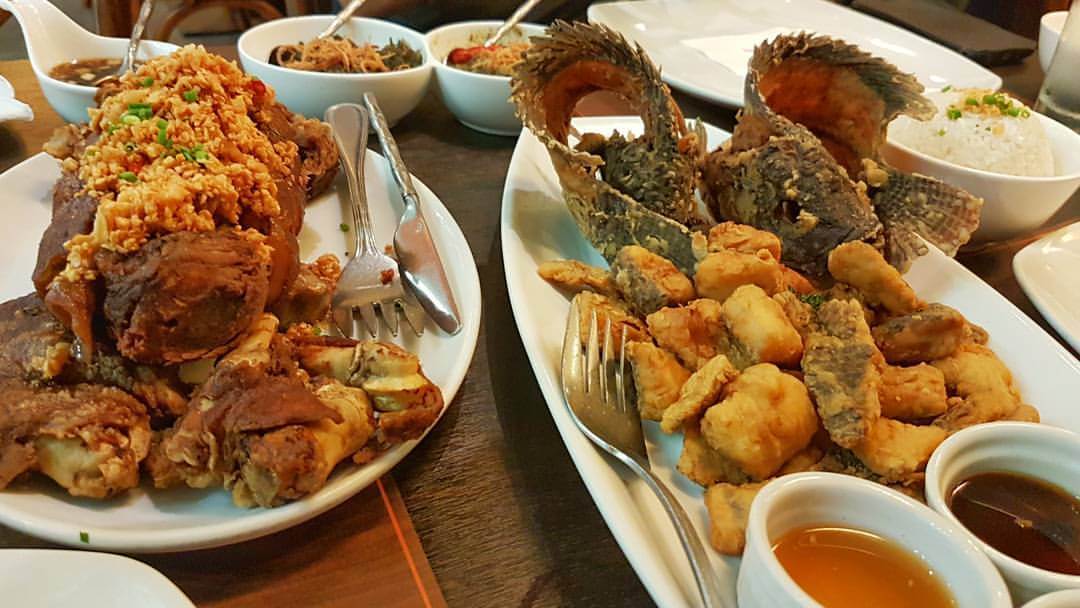 Filipino food is fast becoming trendy in the western world, but it has always been at the heart of Philippine culture. The cuisine mostly consists of pork or chicken cooked in stews or fried. It's usually salty and fatty, but always rich and comforting. So, it's definitely worth indulging in while you are exploring Manila.
Filipino restaurants are everywhere here too. It's worth checking out the classics such as: Gerry's Grill, Barrio Fiesta, or Abe, where you'll usually see hordes of Filipino families gathering together for weekday lunch. What you should also not miss are some of the most sought-after Filipino restaurants: Manam, Locavore, and Sarsa.
Hit the best bars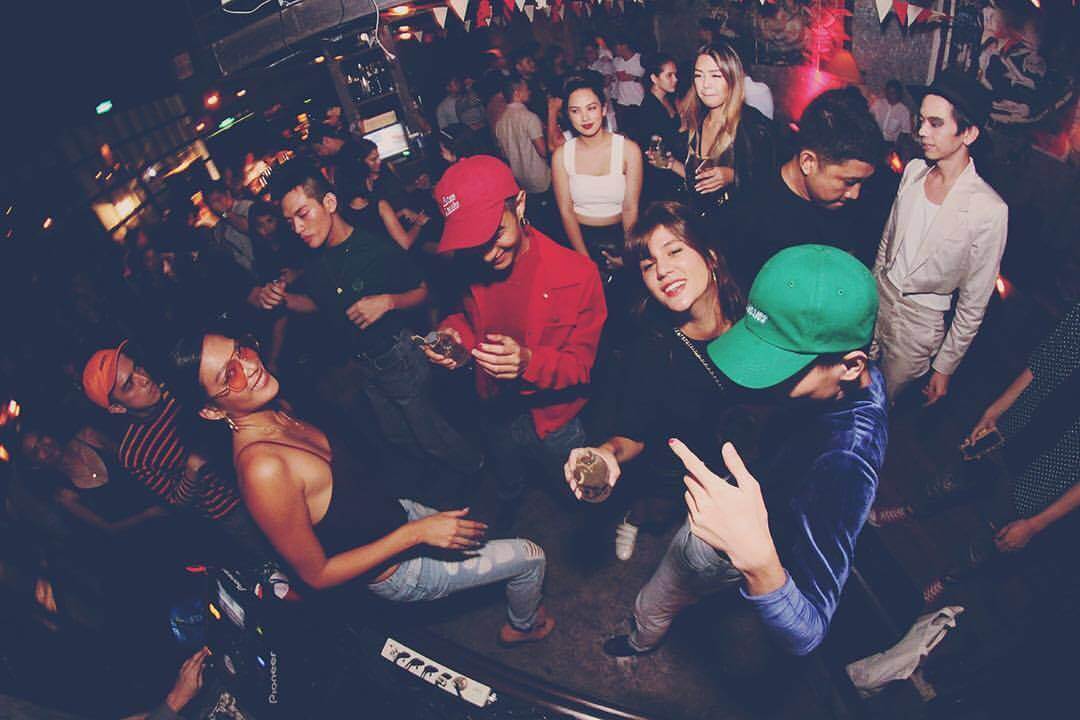 Nightlife in Manila is very active, so you won't have to spend your nights sitting in your hotel room. You'll find all kinds of bars in every city within Manila. Ranging from street-side watering holes to full-on party clubs, there is something for everyone.
The same goes with drinks. There is a huge range from cheap local beers, that will only cost you a dollar, pricier cocktails mixed with local ingredients, to rare and expensive bottles of wine and champagne. It's all here if you want it.
The best areas for a night out are Makati City and Bonifacio Global City. In these areas you will find a full range of bar options to keep you entertained all night long.
In Makati, the most popular bars are 20:20 and Black Market, both within a block of each other. You can also head to the formerly residential area called Poblacion, which is now a hub of hipster bars and restaurants.
Party-goers should head to BGC and take their pick from Revel, Palace Pool Club, and Valkyrie. All three clubs are within the same compound. Each one has a different theme and vibe, but entrance to one will give you access to all three clubs (so you won't have to choose upfront).
There is an actual pool at the Palace Pool Club, and yes you can swim in it if you want. Within this compound there are also smaller but just as cool bars like Yes, Please to try out.
Take your kids out
If you happen to be traveling with your family, there are still a lot of things you can do in Manila to keep the kids entertained.
Perhaps the best place for family time is SM by the Bay. There will be something here for everyone here, including rides for the kids, shopping for the moms, and bars for the dads. It's also right by Manila Bay, which is one of the best places in Metro Manila to watch the sunset.
Another great option is to head to the Cultural Center. If your kids are up for it, there might be something they want to see there. Otherwise you can just keep them satisfied  with the fantastic light show in the fountain outside at night.
More Tips For Exploring Manila
Whether you merely have two days in Manila or two months, there are a lot of things that you can do here. Each city within Manila has its own community and is known for its own set of activities. However, it's not an easy place to navigate, so before you go, make sure you've done a little bit of research. Here are some apps that will make your life a bit easier:
Grab

and

Uber

– transportation in Manila can be a pain. Get a ride via Grab or Uber so you won't have to deal with haggling with taxi drivers or getting lost

Zomato

– still not sure where to eat or grab a drink? Zomato is the best app to look for restaurants and bars nearby

Waze

– traffic will be your number one enemy in Manila. Navigate the roads with Waze so you'll know the fastest route with the least amount of traffic
Now, go and have a great trip!
---
Author Bio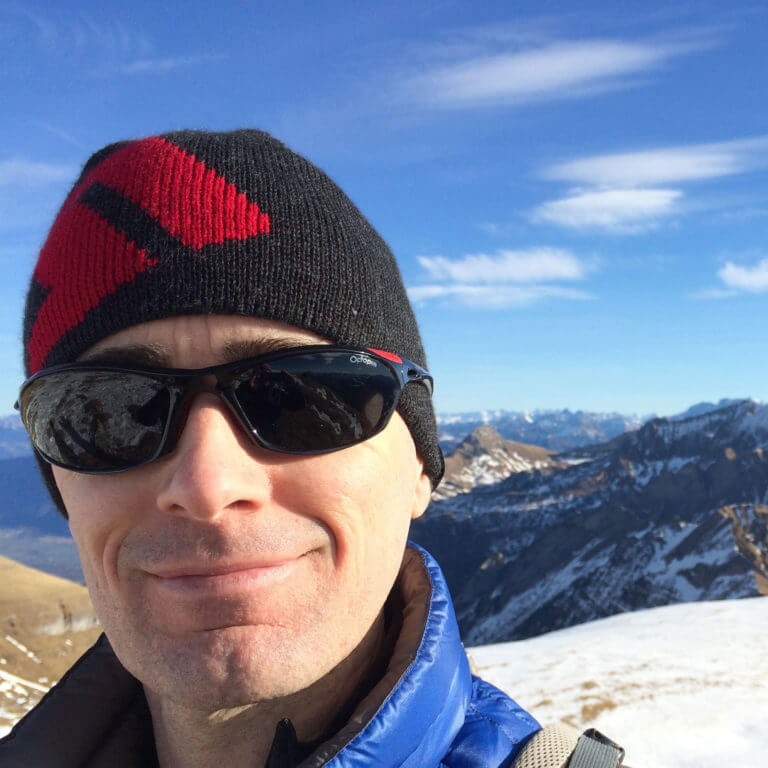 Roger Timbrook is a mad traveler and lover of the outdoors. Originally from Australia, he is now living in Switzerland where he spends most of his time traveling, blogging, hiking, mountain biking or flying his drone. You can find him online at his blog or on Twitter.
---
Like this post? Pin it for later!
---
Have you been to Manila? Share your tips in the comments!
---