This article may contain affiliate/compensated links. For full information, please see our disclaimer here.

7 Tips for Choosing the Right Backpack 
As every experienced traveler knows, backpacks are the best choice of travel bag for getting off the beaten track. Suitcases are fine if you are just traveling to city destinations or beach resorts, and duffels are a trendy alternative for short trips. But for serious traveling nothing beats the flexibility of a backpack.
Whether you are buying your first backpack, or you are replacing one that has worn out, here are seven tips for choosing the right backpack to ensure that it serves you well and provides value for money.
1. Know what's available
You may have had a good quality backpack for many years, but sooner or later they all wear out or get damaged in transit and need replacing. So whilst you may have bought one many years ago, you may be surprised at the variety of what's on the market these days.
Your first step should be to check out the websites of luggage retailers like Luggage Direct to understand the full range of options. Whether you end up buying online or through a store, knowing what's on the market keeps you focused on comparing quality and price, rather than getting distracted with the myriad of different types, features and models available.
2. Choose the key type
Choosing the right type of backpack to meet your needs is the next step.  There are three key types:
The standard backpack, which now often comes with special features like padded pockets for laptops, tablets or photography equipment.

Specialist backpacks for travelers who will be trekking, hiking or camping.

Wheeled backpacks for travelers who will be doing a lot of travel through airports.
Of course there are many variations on these three types, but knowing which of these three categories your travel will fall into helps to narrow down the choice.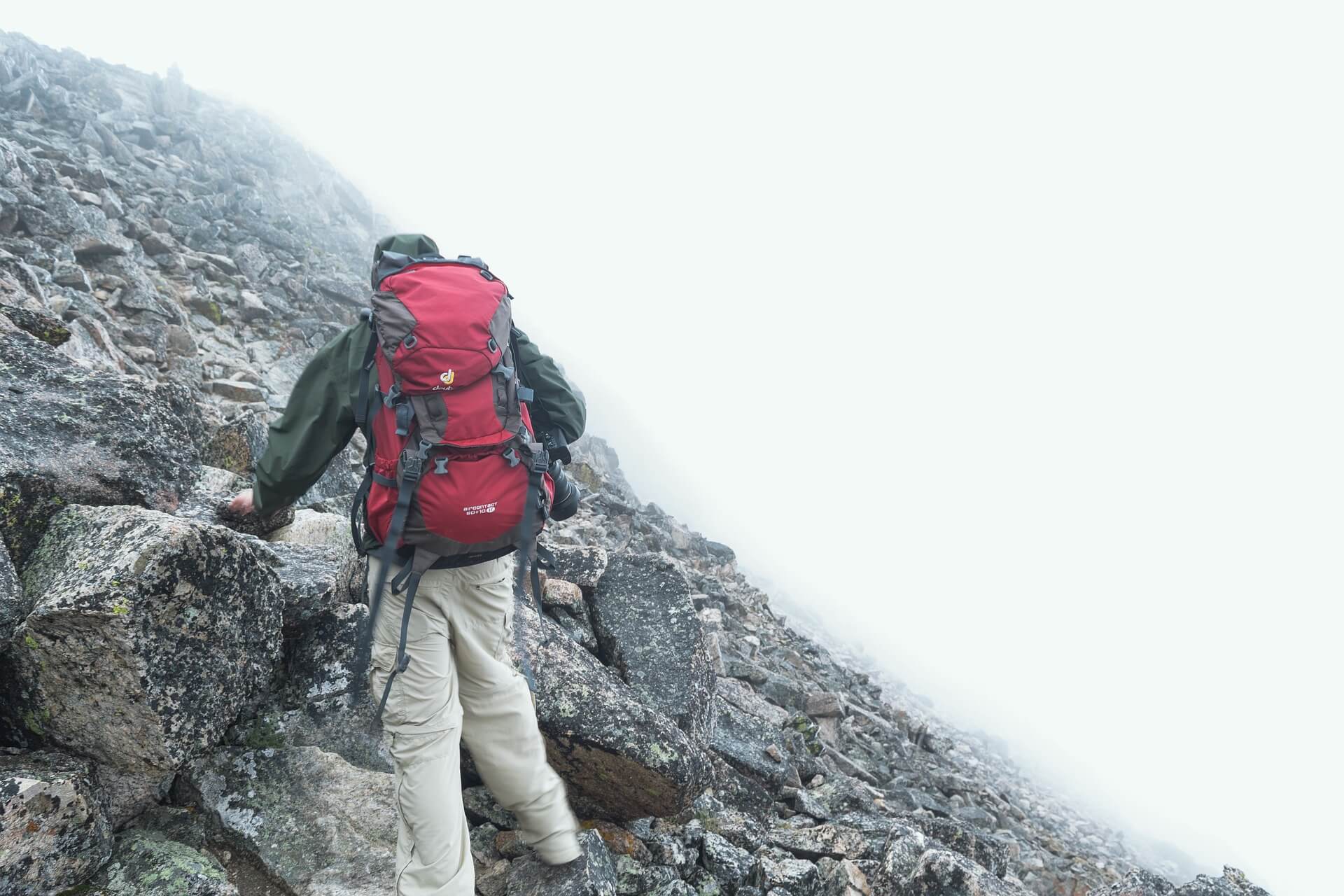 3. Decide on features
If you are going for the standard backpack – that is one without a frame or wheels – you'll need to decide on the extra features that you will require. Adding features increases price, so only look for what you really need. If you intend to carry a laptop or tablet, choose one with a specially designed compartment and make sure your device will fit.
If you are intending to carry photography gear, and have any expensive lenses, you may wish to consider a backpack that has extra security features like reinforced zippers and special tabs for locks.

4. Try it out if possible
For trekkers and campers, the quality of the backpack is all-important. Virtually all of the famous brands that produce trekking and camping equipment include backpacks in their catalogues, but these can be expensive because of the higher quality. The added cost is in the lightweight waterproof material used in constructing the bag and the adjustable frame on which the straps are mounted.
As trekking with backpacks usually involves carrying more weight than other types of travel, it is advisable to try out a few different brands to ensure that the frame and straps are comfortable on your back.
5. Check bag weight
Backpacks with wheels and handles are a great invention in theory, but the extra features can add a lot of weight. Check the empty weight of the bag carefully because this can use up a lot of your baggage allowance when traveling by air.
It's important to ensure that the wheel mechanism is strong and sturdy because baggage handlers can easily break these. A backpack with broken wheels is not worth having because you'll be carrying extra weight for no benefit.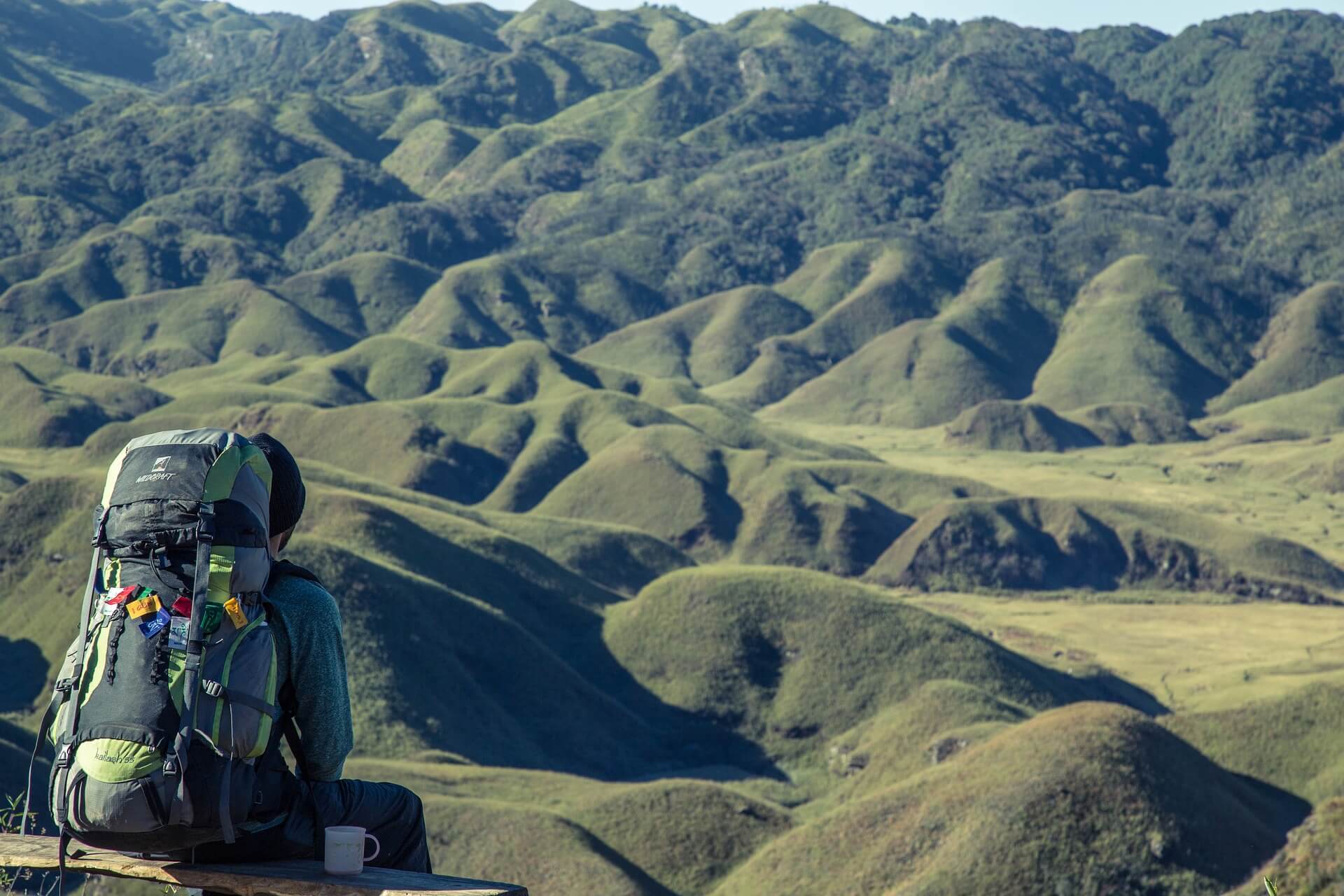 6. Add a daypack
Most travelers who carry a large backpack also carry a small backpack for when they are doing day trips away from a temporary base.  Daypacks come in two types – either foldaway bags that fit inside the main backpack, or specially designed daypacks that attach to the back of the main backpack. Many trekking backpacks feature the latter type.
Daypacks are highly recommended for all types of travel because they provide the flexibility to do short side-trips without having to carry a full load of baggage. The main backpack can be left in a storeroom at a hotel or hostel, or in a locker at a bus station or airport.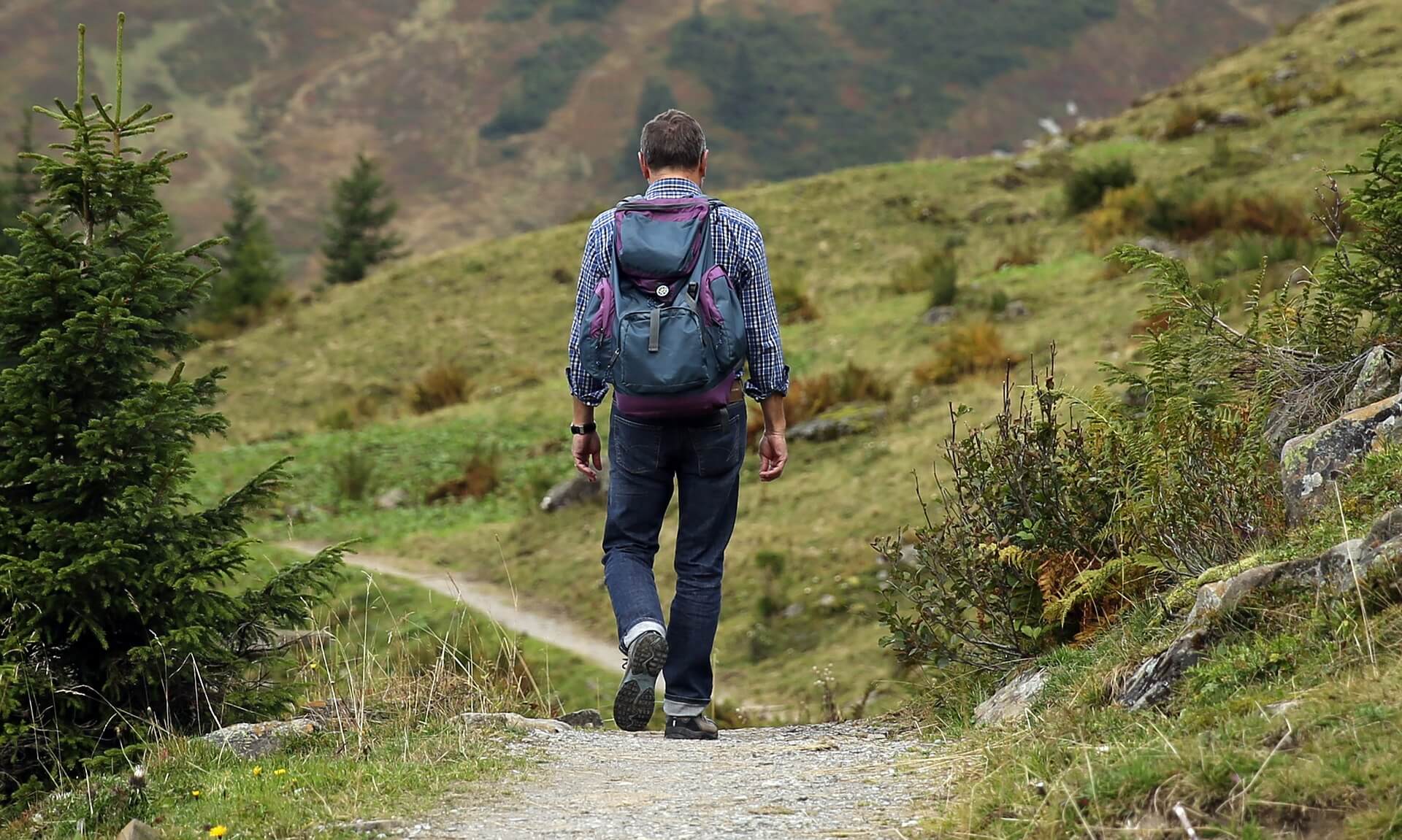 7. Decide on budget
The final decision to be made in purchasing a backpack is the price you can afford to spend on your bag. Once you have made all the other decisions on type, features and extras, you probably have just a few brands and models to choose from. But there may be a big variation in price.
The cheapest price is not usually the best option when purchasing a backpack unless your budget is restricted. That's because the better brands will last proportionately longer. Therefore price should be your last consideration and you should pay as much as you can afford for quality. 
Hopefully these tips will help to make the process of choosing a new backpack less confusing, and leave you more time to spend on more satisfying aspects of planning for a trip away, which can be just as enjoyable as the actual traveling.
---
Was this article useful? Pin it for later!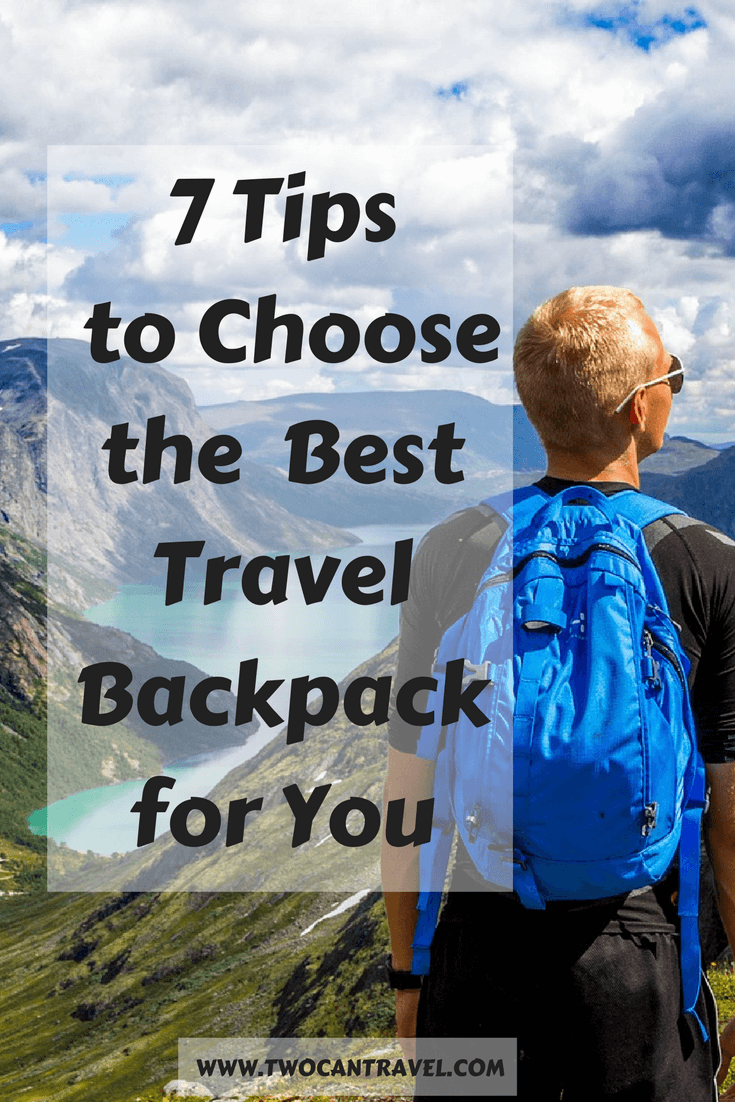 ---
What type of backpack or bag do you use for travel? Share in the comments!
---