This article may contain affiliate/compensated links. For full information, please see our disclaimer here.

Scuba diving is your ticket to a world underwater, where life exists at every improbable turn in the most vivid arrays of colors, shapes and sizes. We've long heard that the Philippines boasts some of the most incredible dive sites in the world. But with over 7,000 islands making up the Philippines, where do you even begin?
This week Jeff Caceres, a digital nomad who has extensively explored the country, shares five of the best scuba diving spots in the Philippines, based on his own experience. We hope you feel as inspired reading about them as we did! 
Going Diving? Be sure you have travel insurance that covers SCUBA. 
---
5 of the Best Scuba Diving Spots in the Philippines
In the Philippines, there are several scuba diving destinations you can visit and explore for yourself or with your friends. Although I do respect other scuba diving destinations that I have visited in the past few years, I honestly think that these five are worthy to be named the top scuba diving destinations ever!
In no particular order, here are the top five scuba diving hotspots in the Philippines today:
---
Pin this post for later!
---
1. Blue Hole
Located at Tablas Island in Romblon, this is the only Blue Hole in the entire country!
However, it's not ideal for those who are scuba diving for the first time. For you to qualify to dive into the Blue Hole, you should hold a Certificate of Advanced Open Water Diver/Adventurer in scuba diving. In other words, the scuba certificate itself must state that you are qualified to dive for up to 30 meters deep.
The price of diving the Blue Hole is quite high, around 22,600 Pesos ($447 USD) which includes a 3-day itinerary. I suggest you should bring at least 4 to 8 people with you to get a lower price for diving at 8,700 Pesos per person ($172 USD) and 1,600 Pesos for non-divers ($32 USD).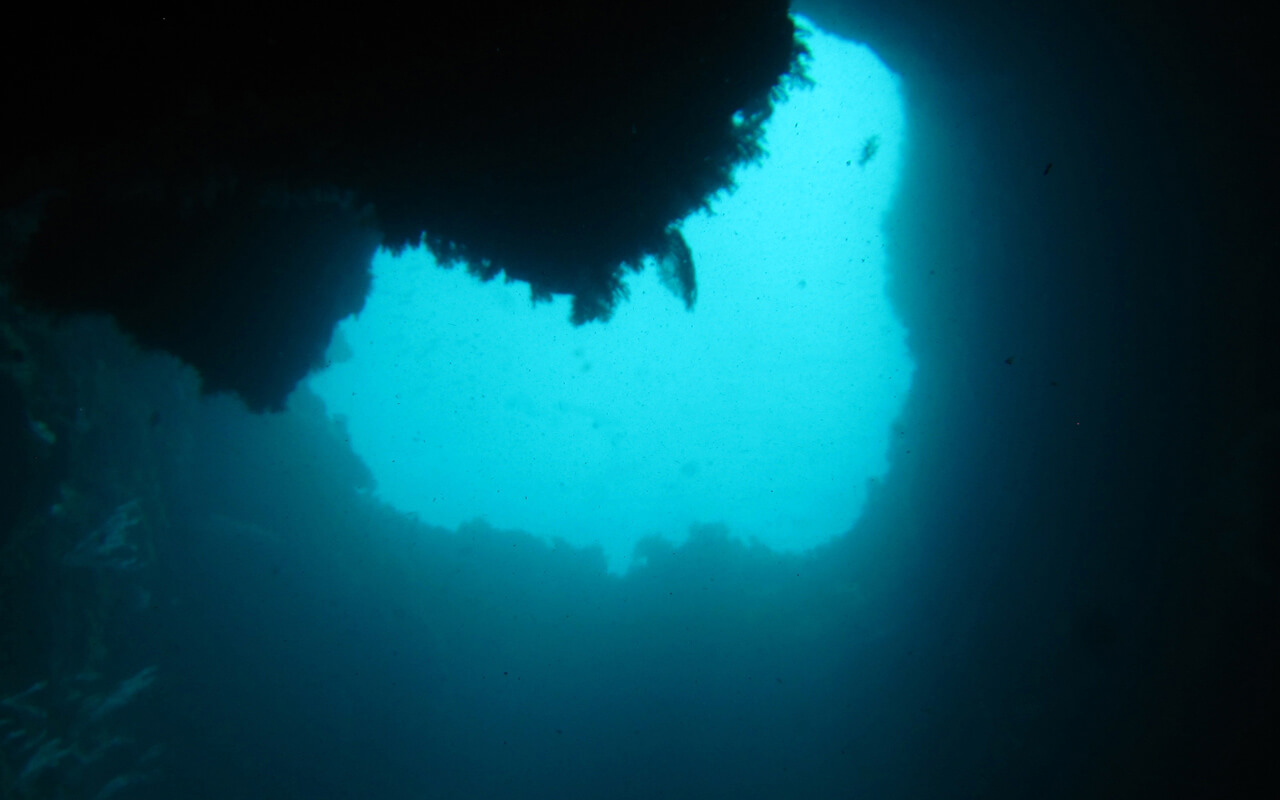 2. Tubbataha Reef National Park
If you want to experience the beautiful coral reefs in the Philippines, the Tubbataha Reef is the best diving spot for you. The reef is off the coast of the Sulu Sea. It is known as a sanctuary for more than a thousand marine species living along its atolls.
Tubbataha Reef is the Philippines' first ever national marine park, and the colors of Tubbataha's coral reef system are stunningly vivid.
3. Puerto Galera
One of the more popular summer destinations in the Philippines is Puerto Galera. Located in Mindoro, it is said to be one of the best diving sites in the country. From Manila, you can travel to Puerto Galera via seaplane or boat from Batangas port. Puerto Galera is also an ideal place for you to engage in fun water sports activities such as jet skiing, kayaking and so much more.
Just like Boracay Island, Puerto Galera's White Beach with hotels and bars is what makes this place attractive to tourists. Due to its one-of-a-kind coral reef system, it's where scuba and free divers spend their vacations to see the beautiful underwater world.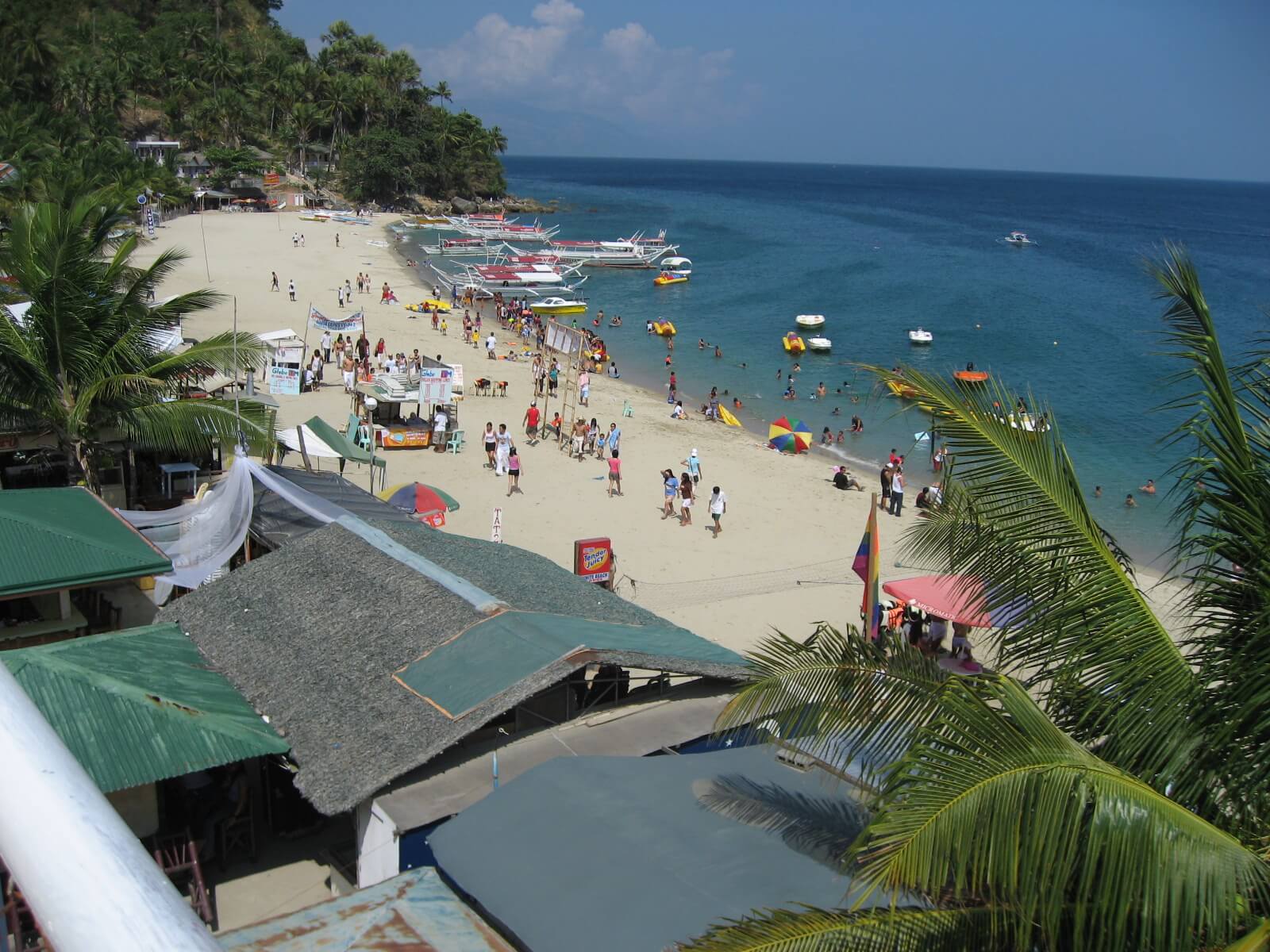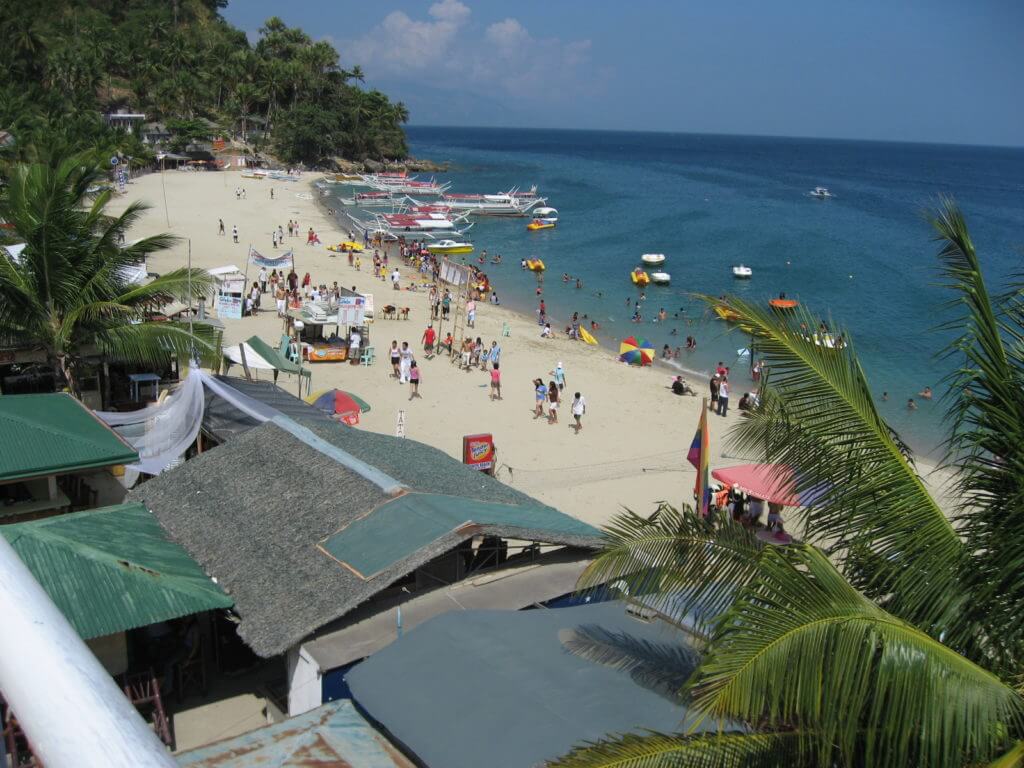 4. Wreck Dives in Coron
As much as I like El Nido in Palawan for scuba diving, the Wreck Dives in Coron are much more exciting to me. During World War II more than 24 supply ships from Japan sank to the bottom of the sea in Coron. Diving inside these incredible shipwrecks is a once-in-a-lifetime experience.
Palawan is consider by many to be the Philippines "last frontier". There is a proposed artificial coral water park to be created in Coron, funded by a large corporation. Environmentalists are currently working to stop this development, which would change the area drastically.
If you want to extend your trip to Coron, check out this Palawan itinerary.
5. Apo Island
Last, but not least, is Apo Island, only 45 minutes away from Liquid Dumaguete via boat. This island is one of the most famous scuba diving destinations in the country.
With its healthy and stunning corals, turtles and schools of fish, you'll never be disappointed in your scuba diving experience. No matter if you're a newly certified or experienced open water diver, it's an experience you'll never forget.
If you haven't visited any of these top scuba diving destinations in the Philippines, it's time you should consider booking a ticket for yourself or with your families and friends.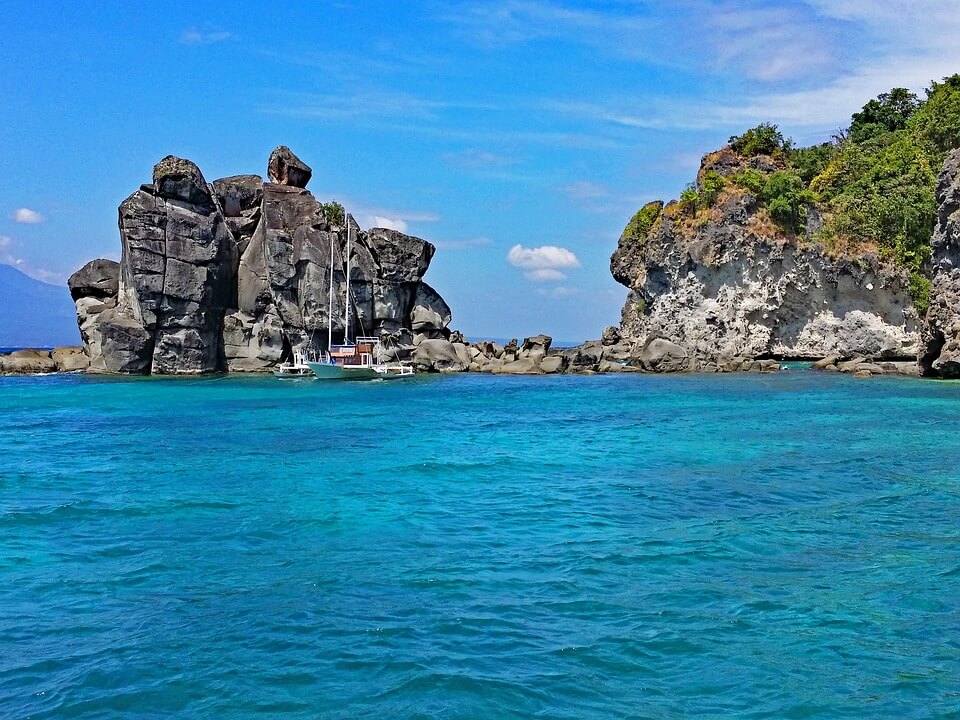 ---
Like this article? Pin it for later!
---
About the Author

Jeff Caceres is a digital nomad who loves to travel and explore many places within the Philippines. After graduating with a Bachelor of Science in Management, Jeff decided to pursue his dream to become a digital nomad. Aside from traveling here and there, he loves scuba diving, fun water sports activities, and finding the best gear, which he talks about on his website www.watersportsmag.com. You can follow Jeff about scuba diving and water sports by visiting checking out his Facebook and Twitter.
---