This article may contain affiliate/compensated links. For full information, please see our disclaimer here.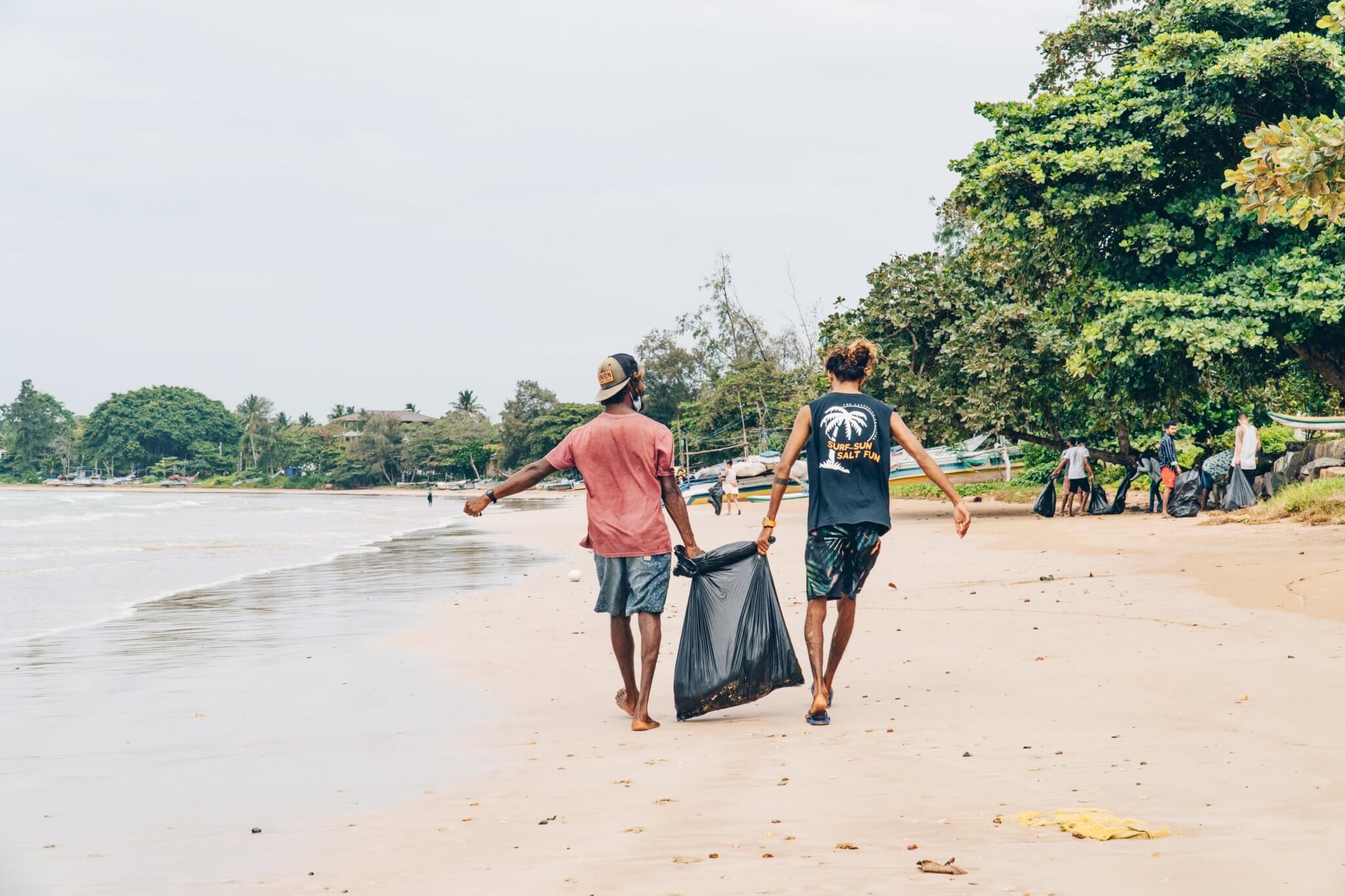 This article is a guest post by Katie Pierce.

As responsible travelers, we have a natural affinity for nature and the environment. We understand our climate basics, and we want to lend a helping hand in every way possible. Ideally, we want to preserve it so that the generations after us can experience what we've experienced. So that they can see the beauty we are now able to capture with our eyes and our cameras.
However, this isn't our reality. Sadly, not every tourist or traveler feels compelled to protect the planet on which we live, especially our oceans. Over the years, more and more organizations have been raising awareness about protecting our oceans. This is because our bodies of water—and everything living in them—are in grave danger.  
The hazards they're facing are caused by a list of reasons, mostly man-made. However, there is one microscopic thing that seems so innocent but should terrify us due to its sheer number in the ocean today. 
Microplastics. 
Below, let's discuss what microplastics are, how they affect marine life, and what travelers like us can do to help.
What Are Microplastics? 
As their name suggests, microplastics are teeny-tiny pieces of plastic. They are officially described as plastics with a diameter of fewer than five millimeters (0.2 inches), which is smaller than the typical pearl used in jewelry. Microplastics can be divided into two groups: primary and secondary.
Primary microplastics come from tiny particles designed for commercial use. This includes cosmetics and microfibers shed from clothing and other fabrics, such as fishing nets. 
Secondary microplastics are particles arising from the breakdown of larger plastic objects, like water bottles, single-use bags, and food wrappers. This breakdown is often caused by exposure to environmental factors, such as the sun's rays and ocean waves. 
Like plastic items of any size, the problem with microplastics is that they do not easily decompose into harmless molecules. This creates problems for marine ecosystems, and they can even find their way into the food that we humans consume.
According to estimates, the marine ecosystem today contains trillions of microplastic particles.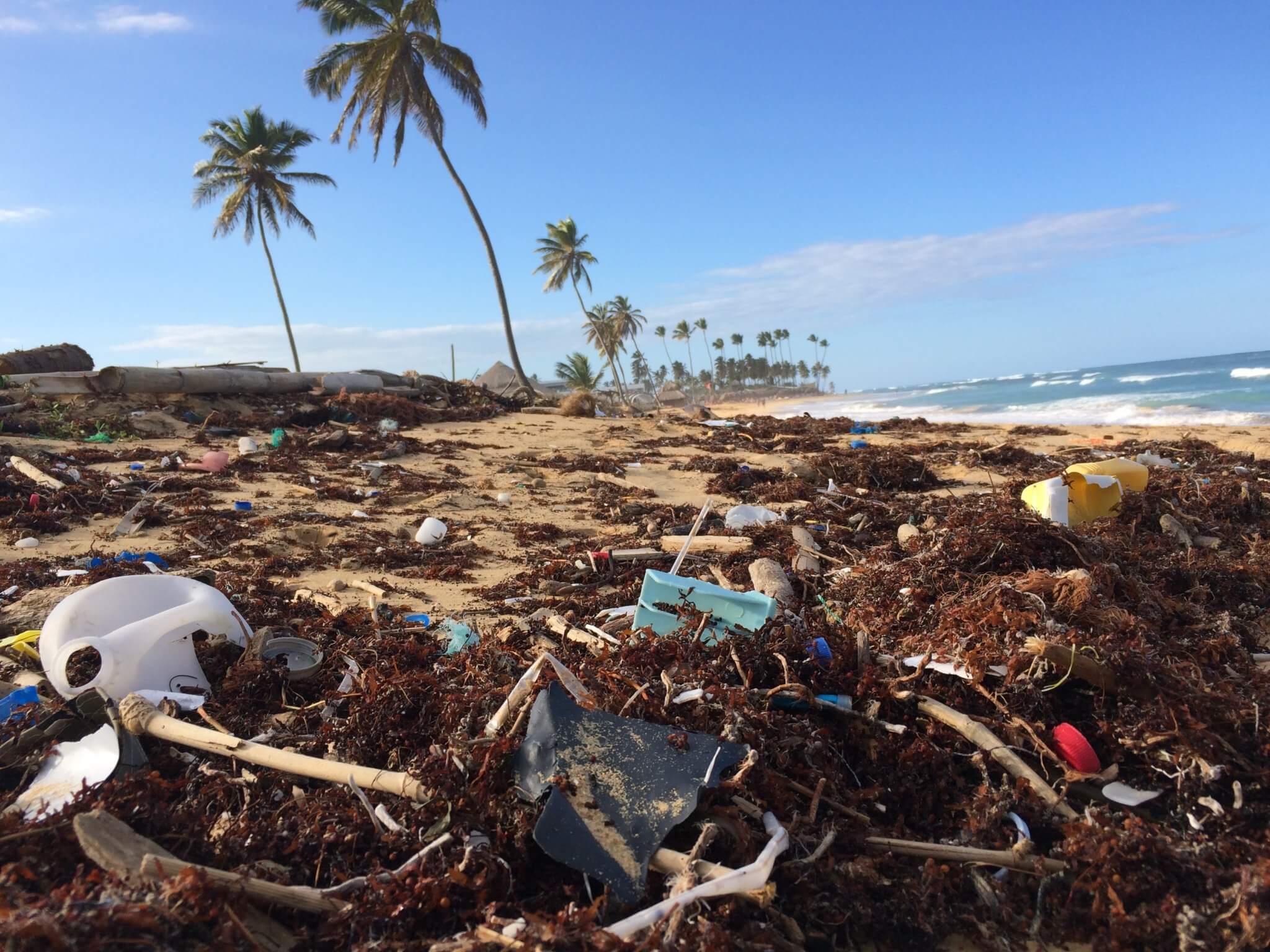 Are Microplastics Harmful? 
Microplastics are a cause for concern because of their pervasiveness everywhere. Here's how they affect our natural ecosystems: 
The Marine Environment 
Microplastics in the ocean pose a threat to marine life and other bodies of water because they interact with the marine food web. 
Aquatic life cannot distinguish ocean-born microplastics as foreign or inedible, so marine species are left to inhale and ingest them throughout their food chain. As they consume microplastic, they will experience a decrease in appetite and energy.
Microplastics invade marine organisms' internal organs, bloodstreams, and live cells, causing behavioral issues, neurotoxicity, and slow growth. Because they mistake microplastics for food, marine biologists discovered that a large portion of crustaceans have them in their digestive and respiratory tracts.  
The Terrestrial Environment 
Another way that plastic production harms the environment is by destroying ecosystems on the ground and in the soil. All terrestrial ecosystems, including urban, industrial, and agricultural areas, already have microplastics in them. 
Microplastics have come a long way. They've even been found in distant mountain ranges, miles and miles away from the production and consumption of plastics. When we dispose of plastic materials, they're bound to pollute soil ecosystems. 
Us, Humans 
As humans, we naturally interact with everything in our environment. The thing is that microplastic concentrations are everywhere. This poses a threat to our health.
Microplastics enter our bodies through what we eat, drink, and breathe. Because microplastics have already invaded our lands and oceans, our food chain is naturally affected. 
As of the moment, researchers are yet to attain quantitative knowledge on the hazardous impact of plastic trash on our bodies. 
However, the fact remains—every day, we use large quantities of plastic. We purchase plastic food containers, bags, and other consumer goods made of plastic. These plastic products include tiny pieces that break down in the environment and enter the food chain.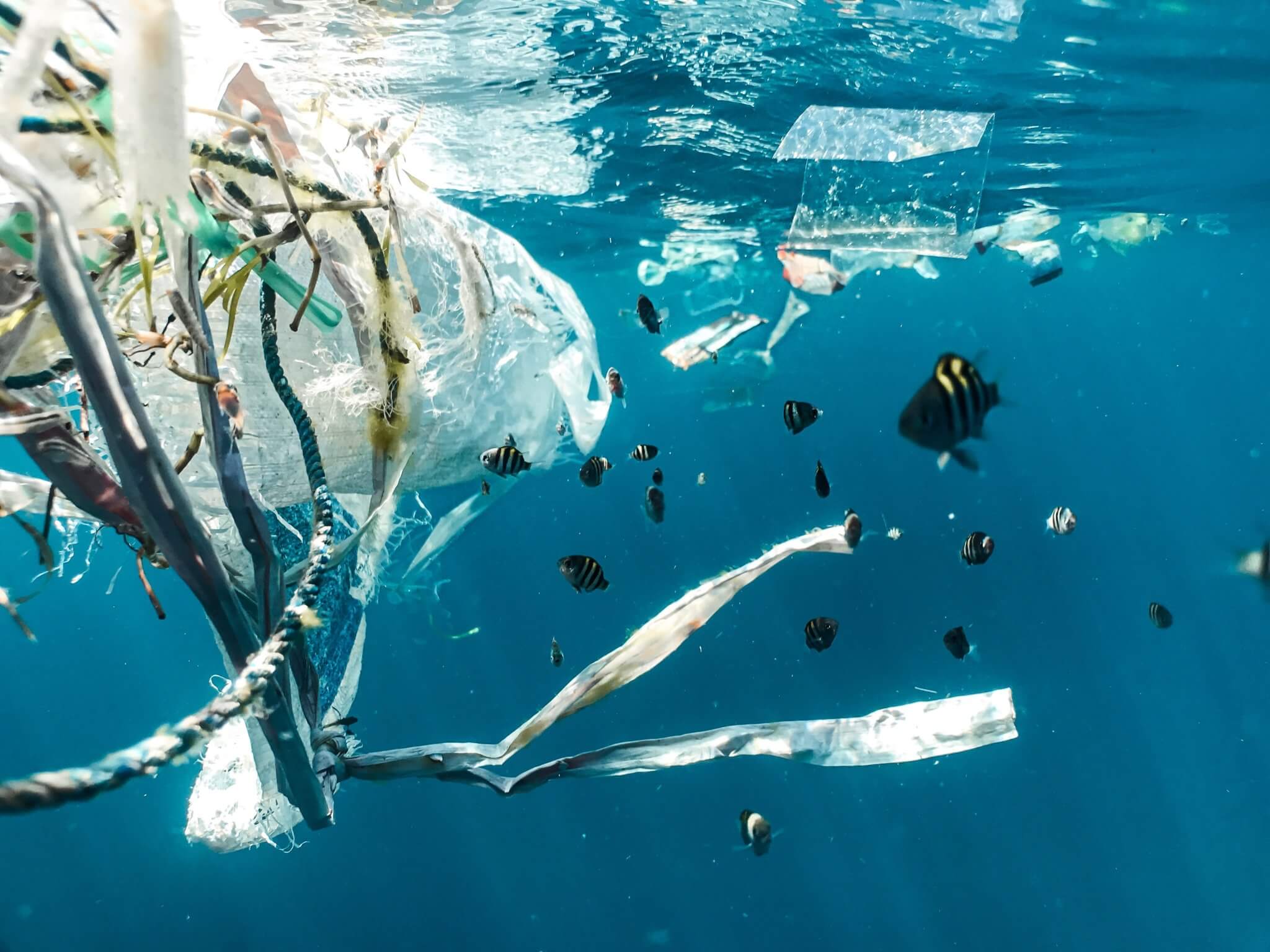 What Can We Do As Travelers? 
Yes, microplastics are all around us, but you can still take steps to limit how much you're exposed to them, especially when you're traveling. 
Here's how:
1. Choose Organic Clothing
One of the major contributors to microplastics is synthetic clothing, such as polyester and spandex. So, whenever possible, go for sustainable, eco-friendly clothing made of natural fibers like cotton, silk, wool, hemp, and other organic materials.
All materials will eventually develop some microfibers, although those made of natural materials like cotton tend to remain larger than those made of synthetic materials. This is because cotton strands typically tangle, resulting in larger lint particles that are difficult to release into the air.
2. Avoid Single-Use Plastics
Every plastic product eventually degrades, releasing secondary microplastics into the environment. The retail sector uses a ton of plastic, such as plastic bags, straws, water bottles, and food containers. Stay away from single-use plastics by following these tips:
When shopping, use fabric bags or backpacks.
Request paper bags rather than disposable ones.
Shop at zero-waste markets and other environmentally conscious retailers. 
Shop local. Make sure to spend your money on products that are grown and made locally. 
Substitute disposable plastic straws for reusable metal, glass, or bamboo straws. 
Reduce your usage of single-use plastic water bottles and replace them with reusable ones. 
When traveling, don't forget to pack: 
Reusable water bottle
Reusable straw
Travel cup
Tote bag or any reusable bag
Bamboo cutlery 
Bamboo toothbrush 
Solid toiletries 
Travel-size containers 
Reusable waterproof bags 
Reusable cotton pads 
Natural cosmetic products 
Lightweight, portable water filter 
3. Opt For Plastic-Free Cosmetics 
A wide range of cosmetic and household products may contain microbeads. Check labels for wording that suggests the use of microbeads.
Avoid products with the following ingredients:
Nylon
Polyethylene terephthalate, abbreviated PET or PETE
Polymethyl methacrylate, abbreviated PMMA
Polypropylene, abbreviated PP
Polyethylene, abbreviated PE
Choose eco-friendly cosmetics and household goods that use substitute ingredients, which are frequently marketed as "natural alternatives" to microbeads.
4. Do Not Litter 
This sounds obvious, but there is still a lot of garbage found on beaches, in nature preserves, and in all kinds of places. Synthetic materials used in cigarette filters do not break down over time.
Keep the adage "Take only memories, leave only footprints," in mind and heart. 
5. Support Ecotourism 
Go above and beyond by booking experiences that support ecotourism. Not only will you learn more about the world and culture around you, but you'll also support the locals by providing jobs.  
So support local groups and businesses that are dedicated to producing less plastic waste and utilizing sustainable practices. 
6. Choose Public or Alternative Transportation 
Did you know that car tires make up 28% of the microplastics found in the ocean? Driving causes the tires to degrade, releasing these tiny particles into the atmosphere. If there are fewer cars on the road, there'll be fewer tires emitting microplastics into our atmosphere.
Opting to take the bus, train, or any other form of public transportation can help prevent this kind of tire erosion and plastic pollution because you're eliminating one less vehicle from the road. Whenever possible, you can even choose to use a scooter, bicycle, or other forms of personal transportation. 
7. Slow Down 
Slow travel emphasizes savoring each destination you go to rather than passing through quickly. It can be tempting to schedule full travel days with a set schedule from morning to night.
Slow travel rejects this and urges us to take our time and relax in a location.
Not only will it benefit you as an individual, but the environment will also thank you for it! Slow travel reduces air and land travel, which means fewer CO2 emissions and fewer microplastics released into the atmosphere.
8. Support Sustainability and Environmental Policies 
It's great to take individual action to lower microplastics. However, you don't have to end there. You can support initiatives made by groups, politicians, and policies.
Participate in the fight against microplastics in the environment by volunteering or making a donation to nonprofits and organizations.
Support initiatives aimed at reducing the global use of plastics and microplastics.
Vote for candidates who will put the health of their constituents first and tackle the plastic and microplastic pollution crisis head-on.
9. Spread The Word 
One of the best ways to become a responsible traveler is to share what you know. Be an advocate for eco-friendly travel and make an effort to inform others about the damage that microplastics and plastics in general cause to the environment. 
You can do this by simply talking to your friends and relatives, sharing information on your blog or social media, or collaborating with organizations and nonprofits dedicated to reducing plastic. 
The great thing about collaborating with organizations is that they can provide you with actionable measures and messaging you can share. Additionally, this ensures that the information you're sharing with others is accurate.
Don't Ignore Microplastics  
Microplastics aren't a laughing matter. Even though we can barely see them with our naked eyes, they are an increasingly pressing problem that may change marine life and the planet as we know it. 
Lives—everything from marine life to human life—will continue to suffer if we ignore the microplastic crisis. But by raising awareness and educating people, we might just be able to combat the microplastic epidemic one step at a time.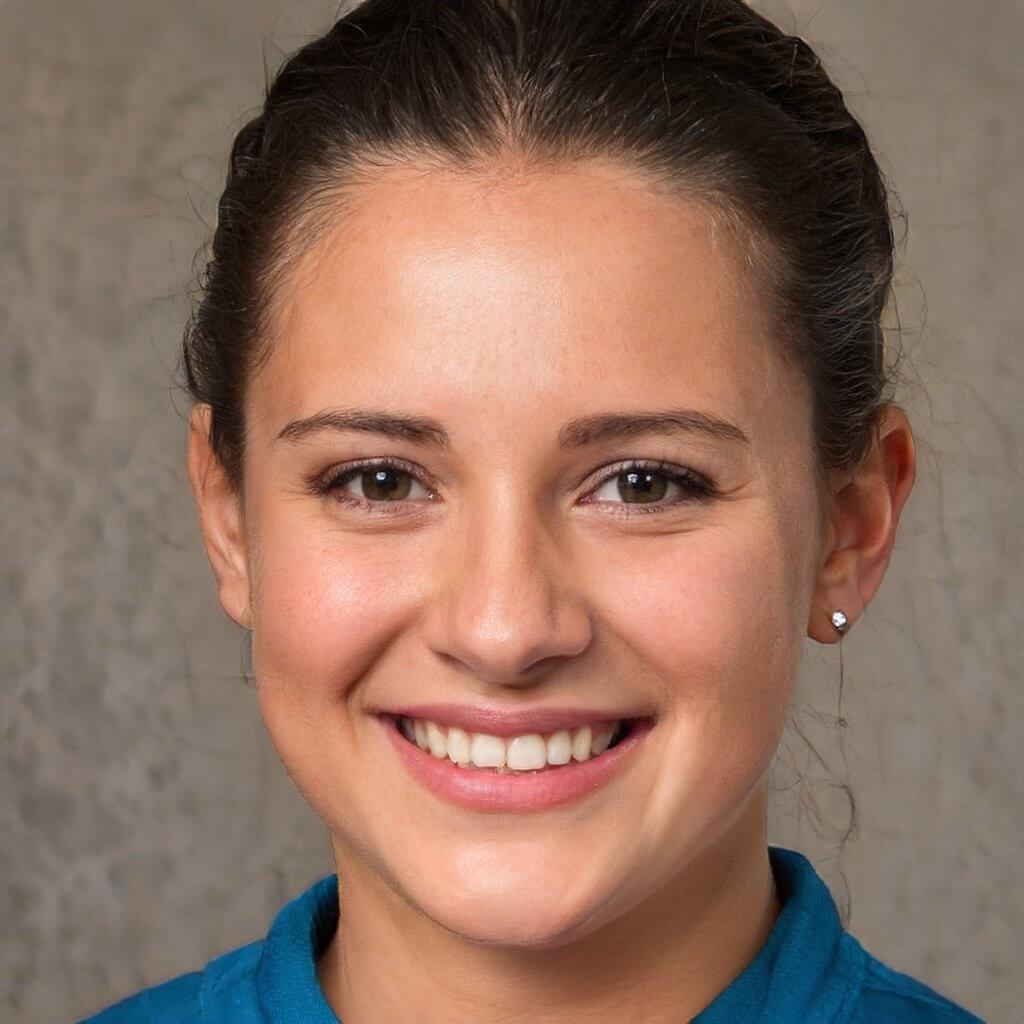 About the Author:
Katie Pierce is a teacher-slash-writer who loves telling stories to an audience, whether it's bored adults in front of a computer screen or a bunch of hyperactive 4-year-olds. Writing keeps her sane (most of the time) and allows her to enjoy some quiet time in the evening before she walks into a room of screaming kids (all of whom she loves dearly) the next morning.