This article may contain affiliate/compensated links. For full information, please see our disclaimer here.
If you're new here, hi! We're Jen and Stevo, an American couple from California. We've been living abroad and traveling around the world since 2011. We started this lifestyle before digital nomad visas were really a thing, and we think that it's very exciting that they are becoming more common now!
In this article, we explain all about how a digital nomad visa works, how to get one, and answer the question: Do you actually need a digital nomad visa to work online while you're abroad?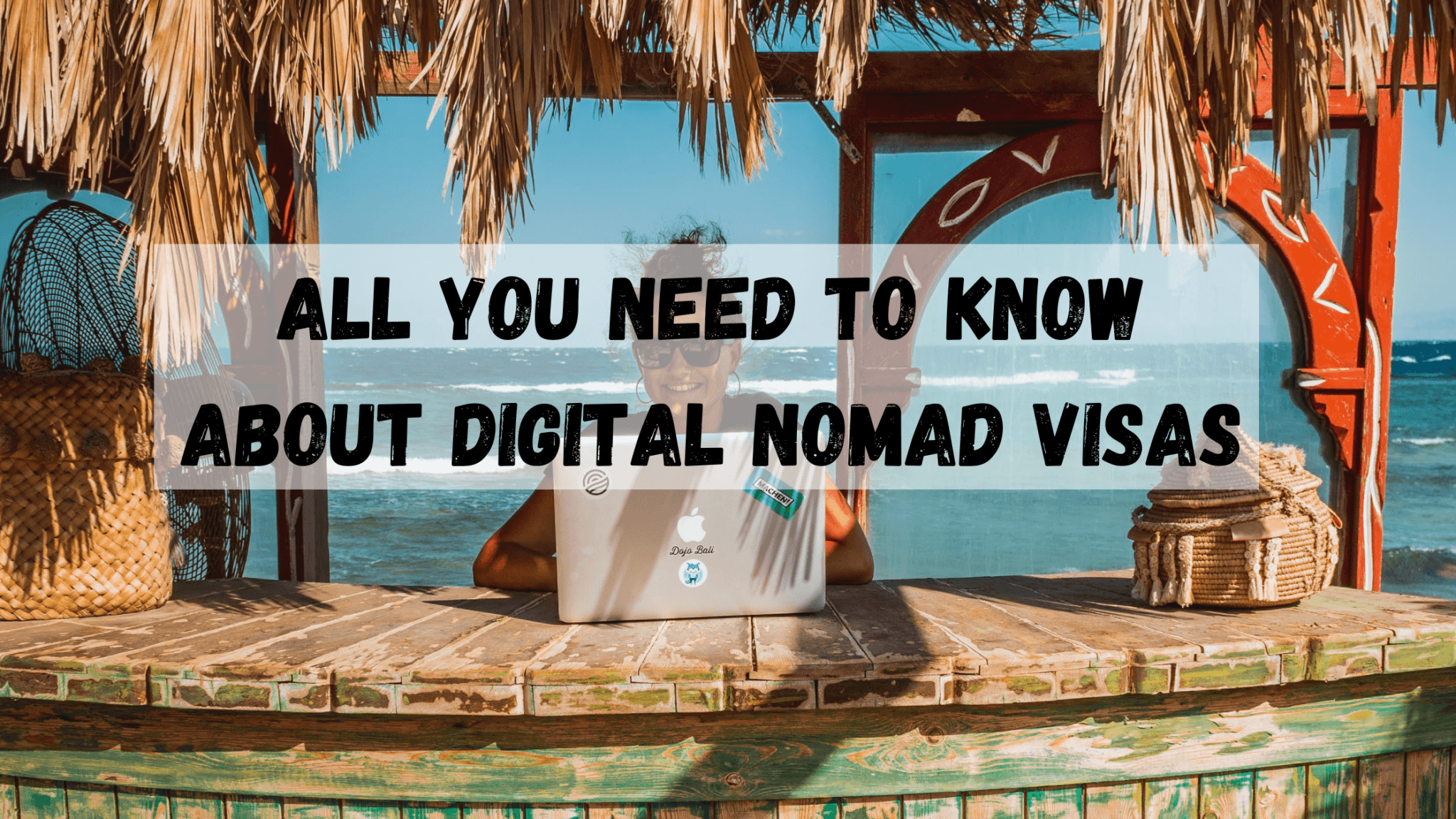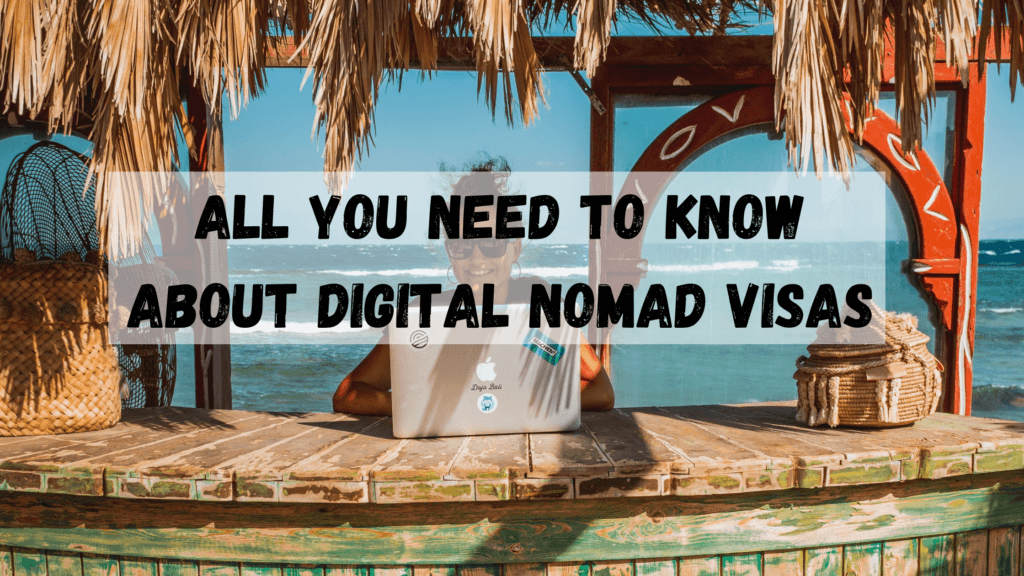 It's a whole new world out there since 2020. More people than ever are working remotely and choosing to turn work from home into work from anywhere. 
People all over the world are trading in their overpriced big city apartments for the digital nomad lifestyle, and countries want to capitalize on this influx of foreign spending. Many countries are now working to establish themselves as digital nomad hubs.
Enter digital nomad visas. While these visas aren't necessarily a new concept, more countries are now offering digital nomad visas than ever before. 
So if you're considering trading in your standing desk in the living room for a bar stool in Bali, or anywhere in the world, then a digital nomad visa might just be your ticket. 
Here's how they work and how you can get one.
Editor's note: Different countries have different names for their digital nomad visas, such as "remote work visa", but for the sake of this article and our sanity, we'll just refer to them all as digital nomad visas. 
So before we keep going…What is a digital nomad visa?
A digital nomad visa allows you to work remotely during your stay in a country as long as you do not enter the local labor market. 
If you already have a job that you do online from anywhere you have a WiFi connection, that means you're a digital nomad, you can likely get a digital nomad visa. 
We should mention that it's already possible to enter most countries on a tourist visa and work remotely from your laptop. We've been doing this since 2018, and there are hundreds of thousands of people from all around the world doing the same thing.
The main difference between a digital nomad visa and a tourist visa is the amount of time you're allowed to stay in a country.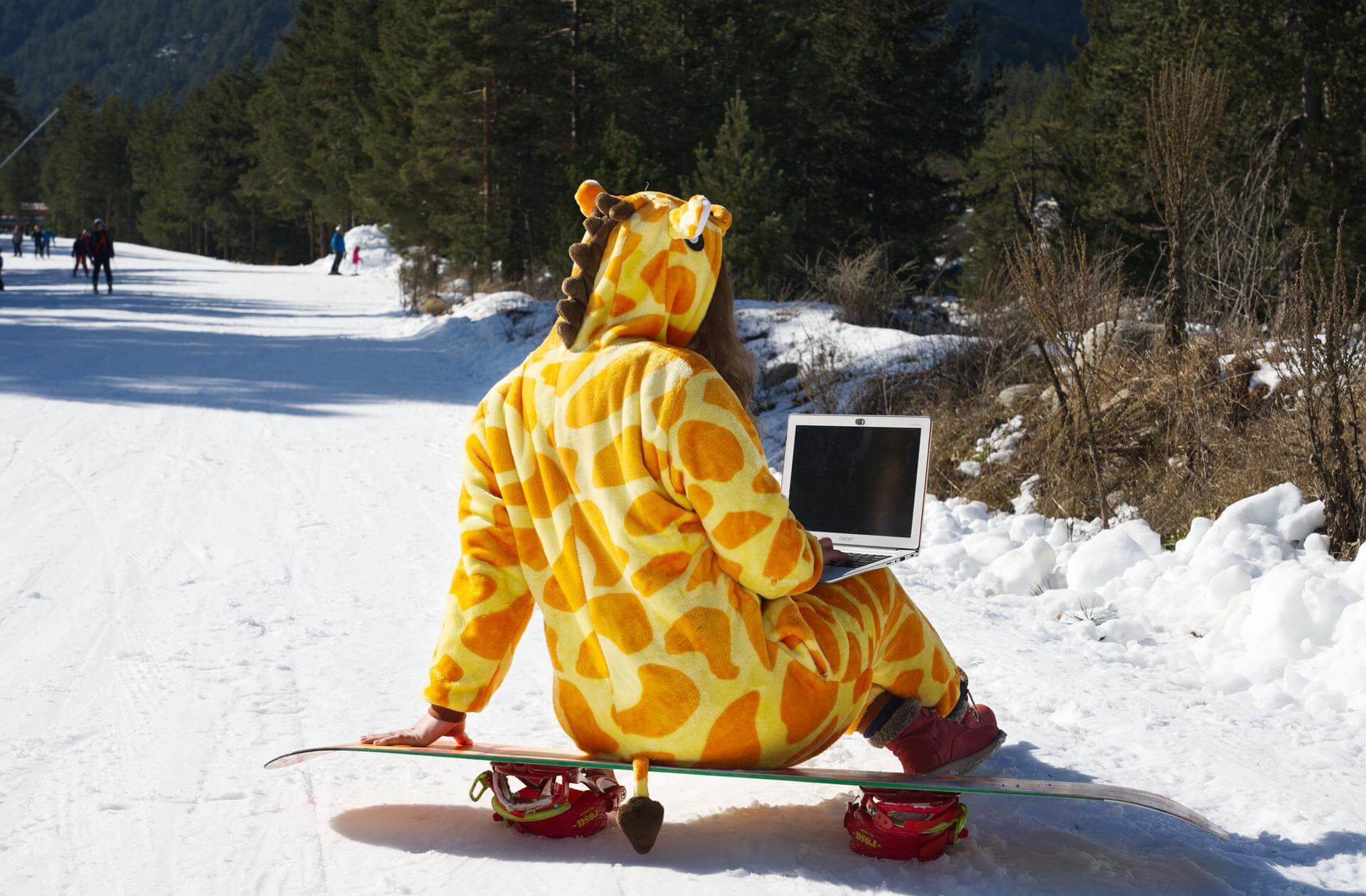 Why would someone get a digital nomad visa? 
A digital nomad visa is similar to a tourist visa, but a digital nomad visa allows you to stay in a country for longer. It's also more difficult to get than a tourist visa because, in most cases, you'll need to apply and meet several requirements in order to qualify for a digital nomad visa. 
For example, if we want to travel to Portugal, as Americans we are allowed to stay in the country for up to 90 days. However, if we want to stay longer than 90 days, we have the option to get a Digital Nomad visa, known as the D7 visa in Portugal. The D7 visa was designed for remote workers from non-EU countries and allows you to stay for up to two years in Portugal as long as you meet all of the requirements.
Our friends Carrie and Brian did an in-depth video all about Portugal's visa options that's really useful, so check that out here if you want more info.   
How do digital nomad visas work?
A digital nomad visa gives someone the legal right to work remotely while residing away from their country of permanent residence.
Many countries offering digital nomad visas allow individuals to apply for themselves as well as for dependents.
Since digital nomad visas are relatively new, every country that offers them seems to have its own way of handling them. Tax situations also vary between countries. 
For example, the Croatian Digital Nomad Visa gives you an inexpensive option to stay and work remotely in Europe. It is technically not a visa but more a temporary residency permit. You can apply when you are already in Croatia or at a Croatian consulate or embassy outside the country.
As of now, the cost of the Croatian Digital Nomad visa is between 80-130 Euros. You'll need to prove that you earn 2,232 euros per month or 26,790 euros per year. You can add on your partner or family members for a 10% increase per person. The Croatian Digital Nomad visa allows you to stay in Croatia for up to a year. You can apply again after 6 months of being out of the country. 
This is just one example. We've got an article about different digital nomad visas offered in Europe where you can learn more. 
The rules for digital nomad visas are constantly changing. To ensure you have the most accurate and up-to-date info, be sure to check the government website of the country you are traveling to.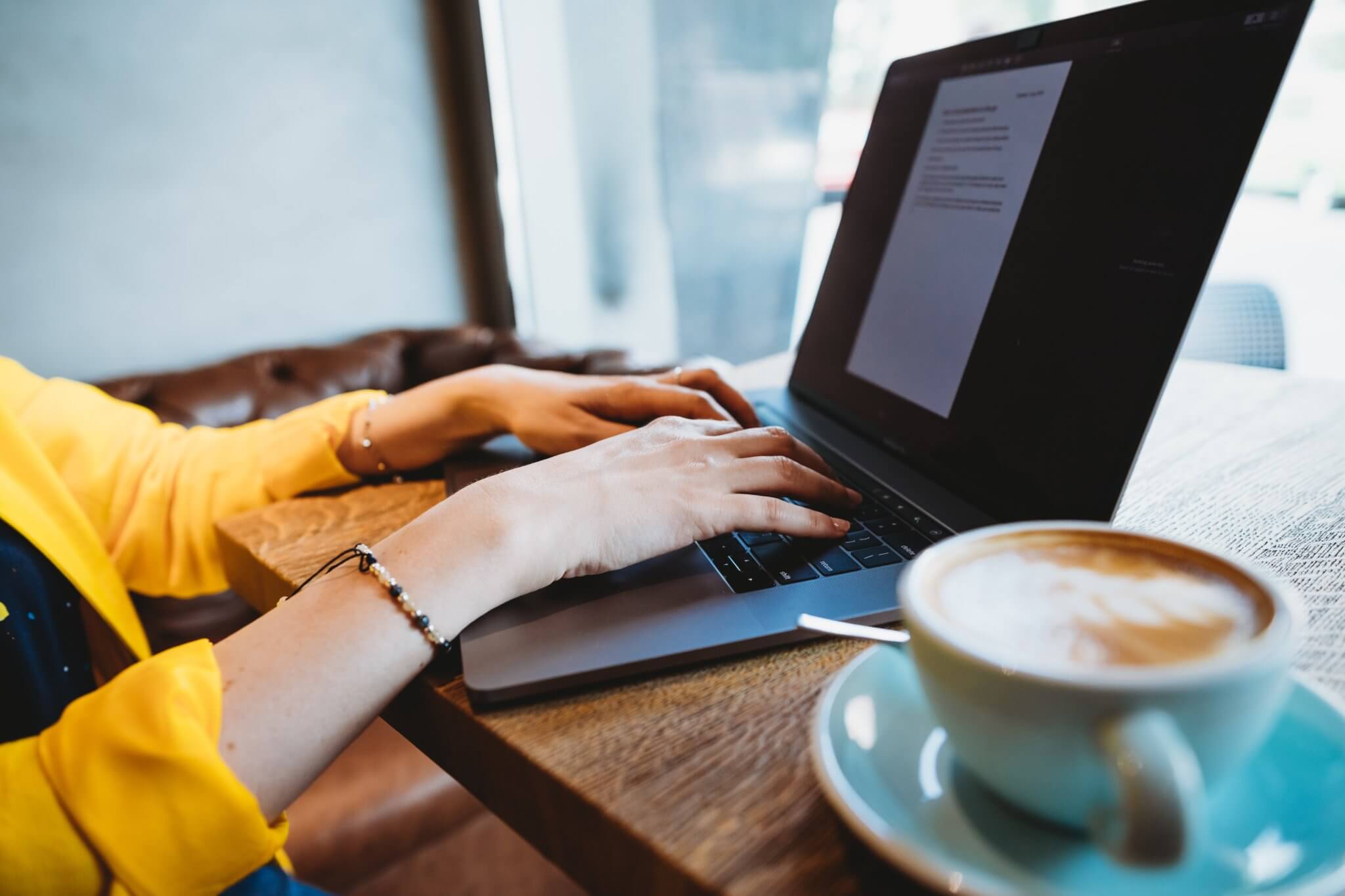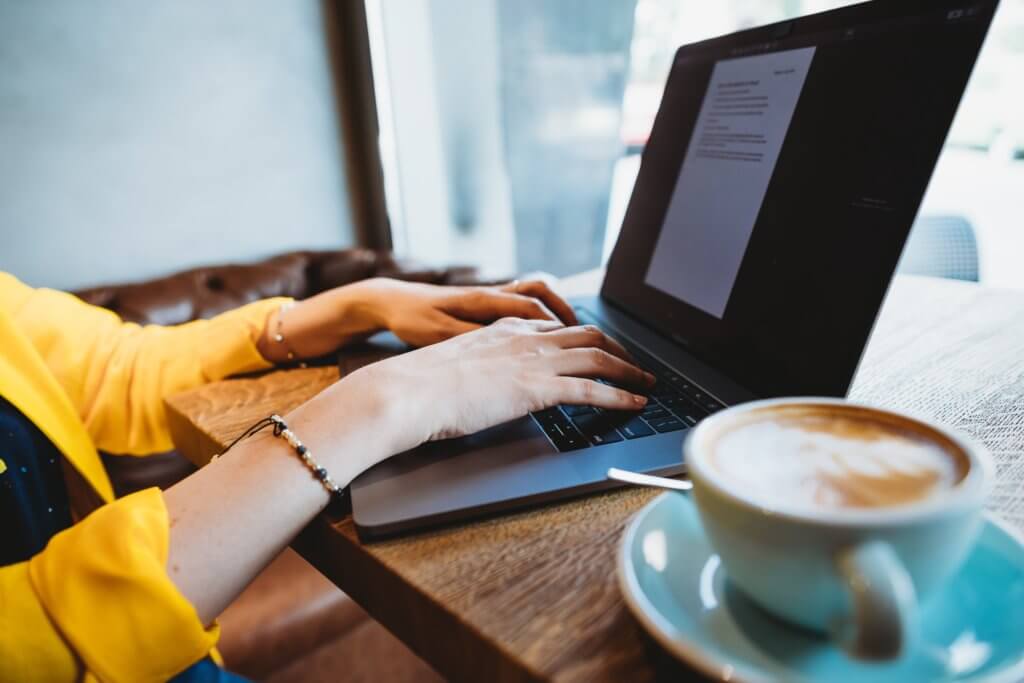 Which countries offer digital nomad visas?
As of the time this article was published in July 2022, 46 countries currently offer Digital Nomad visas or similar programs, and even more countries including Montenegro, Thailand, and Belize have plans to offer them soon. 
Digital Nomad Visa Countries
There are many countries with some type of Digital Nomad visa all around the world including:
13 countries in Europe: Georgia, Croatia, Czechia, Estonia, Iceland, Germany, Norway, Portugal, Spain, Malta, Romania, Hungary, and Greece. 
10 countries in the Caribbean: Barbados, Antigua and Barbuda, Bermuda, the Cayman Islands, Anguilla, Montserrat, Dominica, the Bahamas, Curaçao, St. Lucia.  
3 countries in North and Central America: Costa Rica, Mexico, Panama
1 country in South American: Brazil
1 country in the Middle East: Dubai 
2 countries in Asia: Taiwan, Sri Lanka
3 countries in Africa: Mauritius, Cape Verde, the Seychelles
Coming Soon: North Macedonia, Thailand, Belize, Cyprus, Serbia, Montenegro, Grenada, Latvia, Indonesia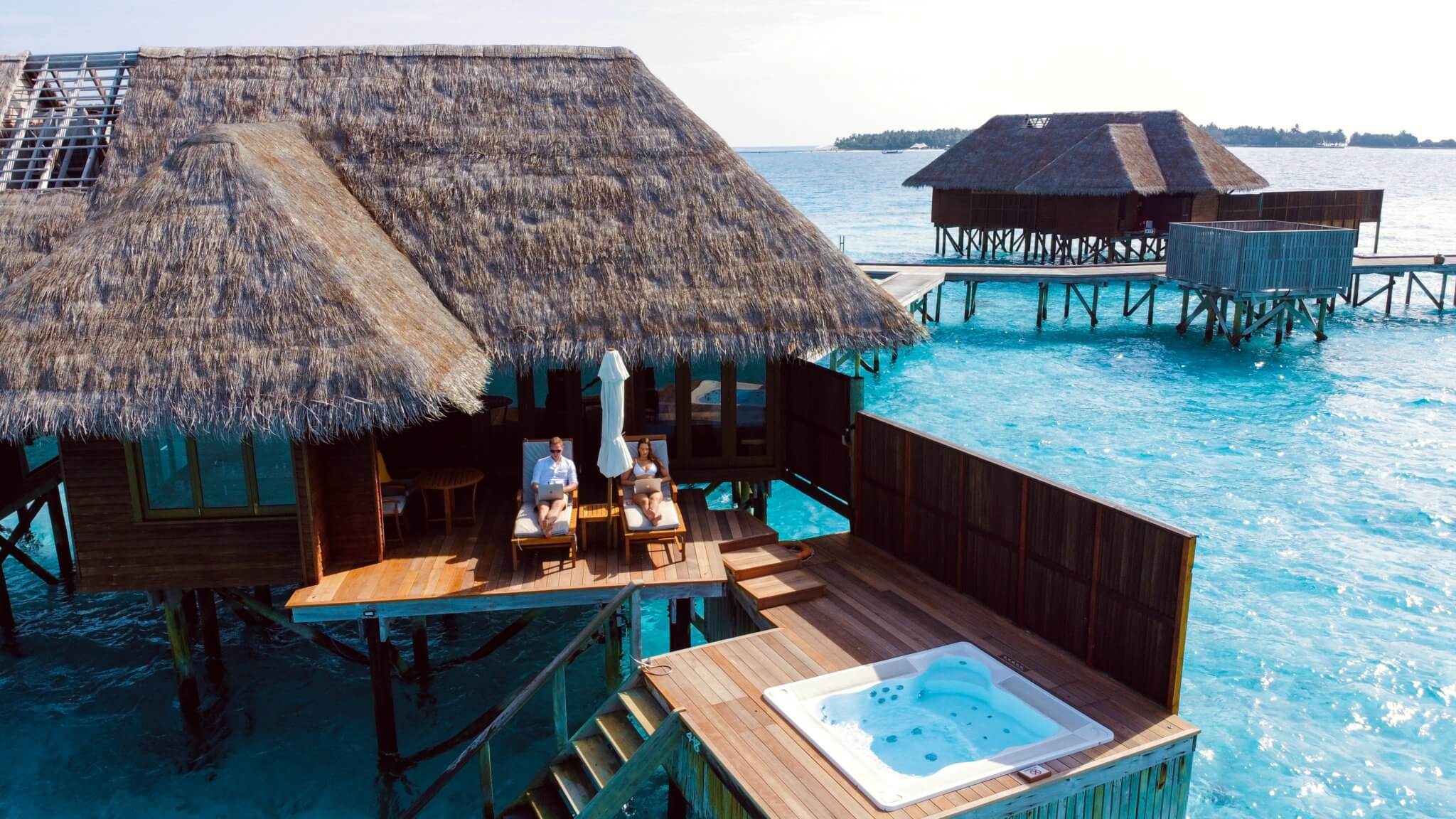 How can you get a digital nomad visa?
The requirements and regulations around digital nomad visas differ from place to place. Some digital nomad visas are free, while some cost money.
In most cases, you'll need to prove a certain amount of monthly income or a certain amount of savings to qualify.
Timeframes for each visa differ. Some may be processed in a few weeks, while others require a more lengthy background check.
In some cases, you'll need to apply for a digital nomad visa before you enter the country, meaning you can't apply for one once you are already there.
For example, Costa Rica has a program that allows digital nomads to stay for two years tax-free! However, you will need to apply for the visa with the Costa Rican government before you enter the country, as well as provide a lot of information, including proof of an income of at least $3000/month and/or savings of $60,000 and proof of insurance, 
Other countries do allow you to apply for the digital nomad visa when you are already there or when you arrive.
So the big question…
Do you actually need digital nomad visa?
Depending on your style of travel, you may not need to get a digital nomad visa. We prefer slow travel, and we usually stay in one country for 1 to 3 months, which is how long we're usually allowed to stay in countries on a tourist visa as Americans.
There are some countries that will allow you to stay even longer on a tourist visa. For example, Albania and Georgia both allow Americans to stay for up to 1-year on a tourist visa.
 But if you want to spend more than three months in a country, more often than not, you're going to need to get some kind of visa.
The main reason you'd want to apply for a digital nomad visa is if there's somewhere in the world you know you want to stay for longer or if you want to start the process of establishing residency in another country. There are many paths to residency in different countries, but that's a whole other article…
Digital Nomad Visas and Taxes
And now for the sexiest, most fun part of the digital nomad visa experience: TAXES.
Each country has different rules for digital nomad visa holders. Some countries are just happy you're there and want you to feel happy and at home. Some countries have time-in-country thresholds that need to be met (or missed) to trigger tax liabilities.
Other countries want their pound of flesh regardless of how much time you spent in the country that year.
Make sure you understand your tax situation before you apply for a digital nomad visa. Nobody likes paying taxes. I like to think of taxes as a passport renewal fee. That still costs too f*cking much.
We hope this answered all of your questions about Digital Nomad visas! If you want more detailed information, check out this article on Digital Nomad Visas in Europe.
Was this article useful? Save it for later!
If you have any questions we may have missed in this article, please leave a comment below or message us on Instagram and we'll respond as best we can.