This article may contain affiliate/compensated links. For full information, please see our disclaimer here.

Getting off the Beaten Path in Bucharest, Romania
This is a guest post from Marius Iliescu, the founder of Romanian Friend, an initiative for handpicked tours run by locals in Romania.
Romania's capital is the newest up-and-coming travel destination in Eastern Europe. In recent years, the city has seen more and more tourists visit attracted by the mixed urban sights, young and vibrant culture, complicated past and, truth be told, affordable prices. Bucharest sits at the intersection of Western culture, Balkan fiery blood, Latin lifestyle and Oriental influences. All this makes it a surprisingly intense city to visit! 
---
This article may contain affiliate links. If you click on these links and make a purchase, we get a small percentage of the sale at no extra cost to you. If you find value in the information on our website, please consider booking through our trusted affiliate partners for your next trip! 
---
Never travel without Travelers Insurance! Get a quote from World Nomads.
Check out prices for accommodation in Bucharest! 
Most travelers are drawn to the city's main sights like Old Town, Palace of Parliament, Revolution Square or Herestrau Park. But as with every capital of the world, when venturing off the beaten path, away from the main boulevards, squares and crowded areas, travelers are rewarded with unique and fascinating sights they would never discover on their own or read about in the usual tourist guides. And since I'm a local, I can tell you where to find them. So here are a couple of suggestions: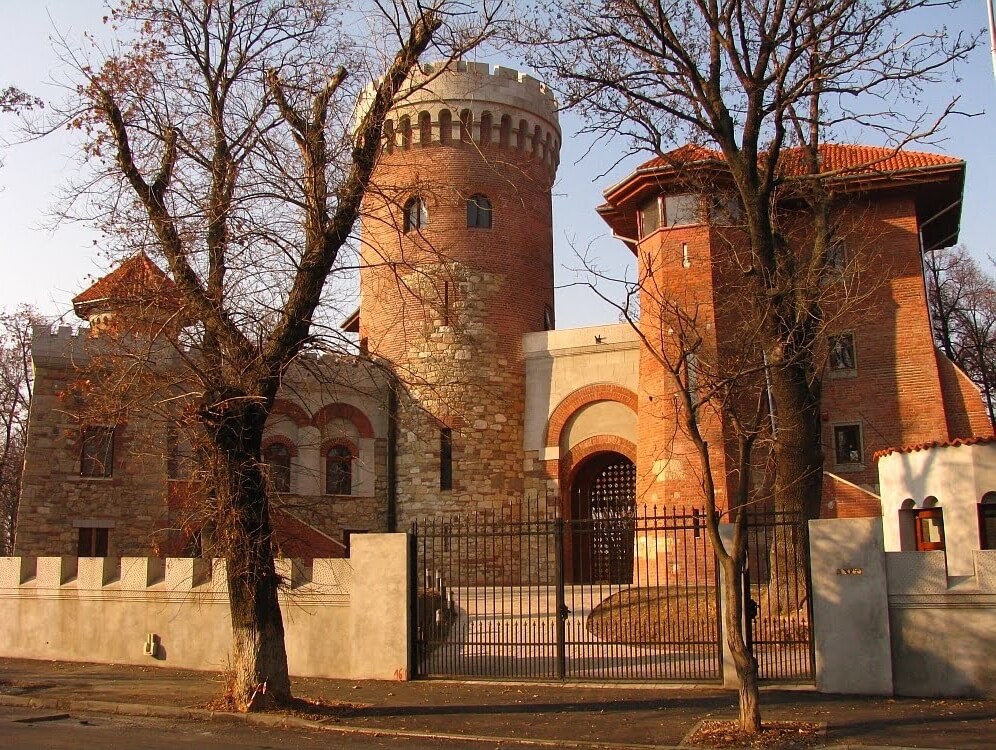 1. The Castle in the Park: Vlad the Impaler Castle
Dating back to 1906 this wonderful, medieval-looking castle is close to Carol Park. The construction was initially designed as a 20-meter high water tower to celebrate the 40-year anniversary of King Carol I reign. Although it never fulfilled its original purpose, the amazing fact about this building is its close resemblance with Poenari Fortress, the citadel that belonged to Vlad the Impaler (aka the inspiration for the Dracula character) which is now in ruins following a devastating earthquake. Hence, the name Vlad the Impaler Castle. Do not confuse this castle with the famous Bran Castle near Brasov, also known as Dracula Castle, Romania's #1 tourist attraction.
The castle has been used for military purposes throughout history and has been continuously restored. Tourists who climb to the top of the tower will be rewarded with lovely views of Carol Park and of Bucharest while finding out interesting facts about Romanian history.
Unfortunately, the castle can only be visited twice a year: on the National Heroes Day (May 17th) and on the Romanian Army Day (October 25th) but even from the outside the castle is a fascinating and unexpected sight to admire in the urban landscape of Bucharest.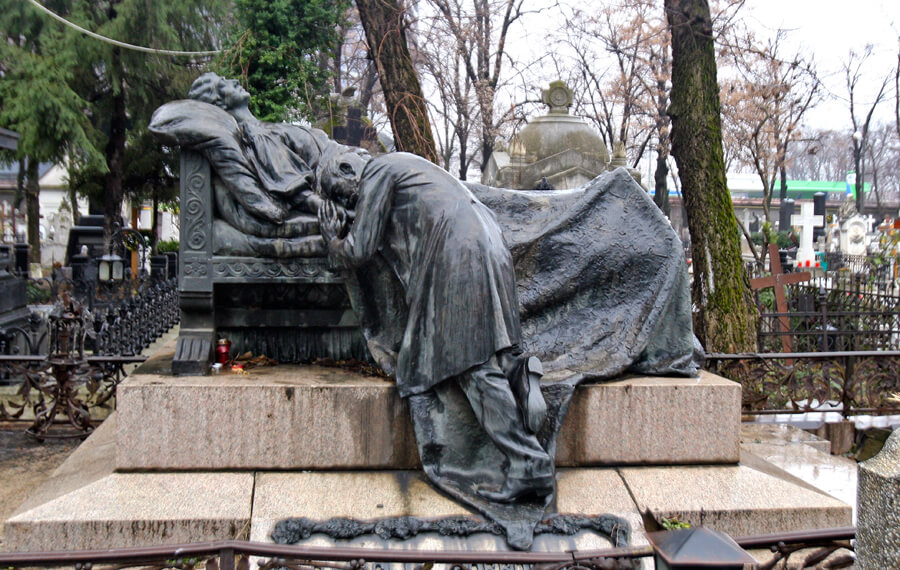 2. Bellu Cemetery: A Different Kind of History Lesson
Despite what people usually think about cemeteries, Bellu cemetery is an impressive cultural monument of Bucharest. Serban Voda cemetery, as it is otherwise known, was open in 1858 and has since become the final resting ground for Romania's greatest, most famous and rich personalities. Famous writers, singers, and actors, cultural figures, politicians, lawyers, doctors or businessmen are buried there.
Many of the funeral monuments, tombs, statues and ornaments in Bellu cemetery belong to well-known architects or sculptors like Ion Mincu, Dumitru Paciurea or Karl Stork and are very elaborate, remarkable pieces of art. Besides their high price at the time, the funeral monuments are also a unique expression of a family's appreciation to the passed one's memory, in many cases holding a story about their lives. The cemetery is freely open to the public but there are also guided tours you can book to learn about the celebrities buried here and fascinating details about their burial grounds.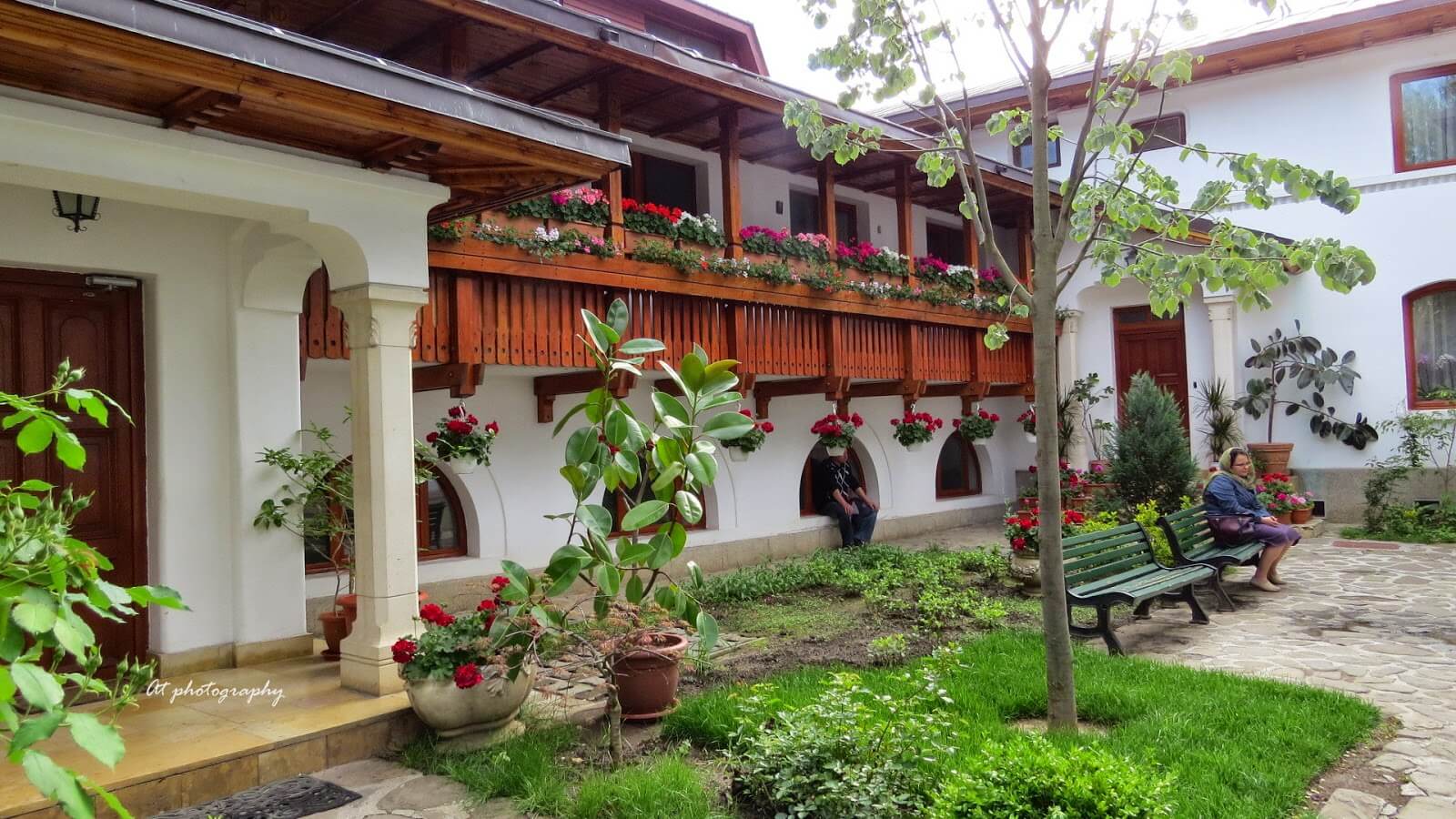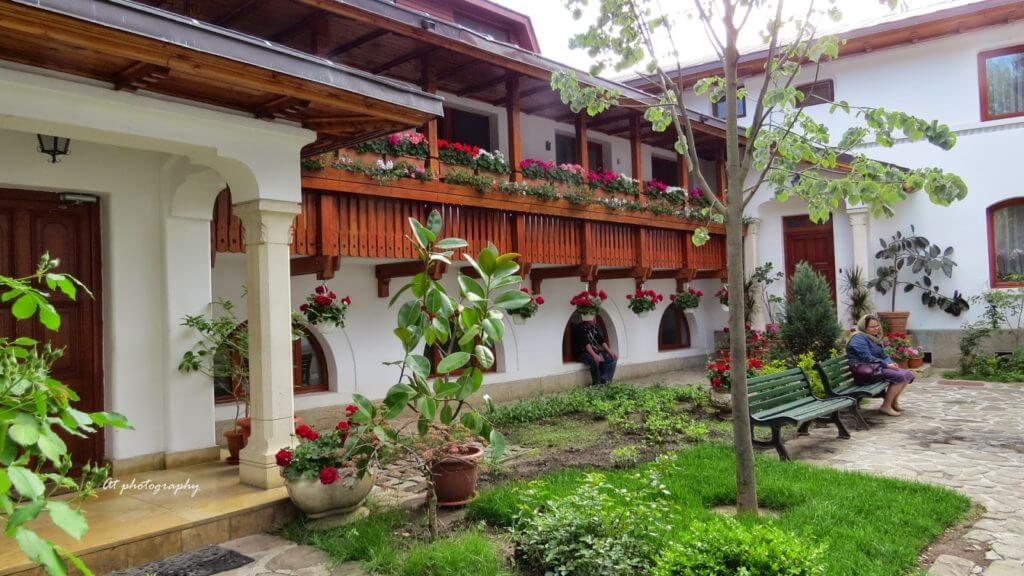 3. Darvari Site: An Isle of Tranquility in the Middle of Noisy Bucharest
The Darvari Site is an orthodox monastery built in 1834 by Mihail and Elena Darvari in the center of Bucharest, close to Romana Square. Originally built as a place for spiritual retreat and prayer for the Darvari family and its companions, the founding family later asked 12 nuns from nearby monasteries to take care of the site, eventually transforming it into a monastery-in-the-city. Having preserved its original architecture, setting, and layout, the site is an important historical monument of Bucharest.
Besides the religious background, this monument is a wonderful piece of Orthodox-inspired architecture for monastic sites. The flowers in the garden are gorgeous in summer, which makes Darvari site the perfect place for those in search of a calming and beautiful oasis, and a little bit of Orthodox history, far from the city's hustle and bustle just a few streets away.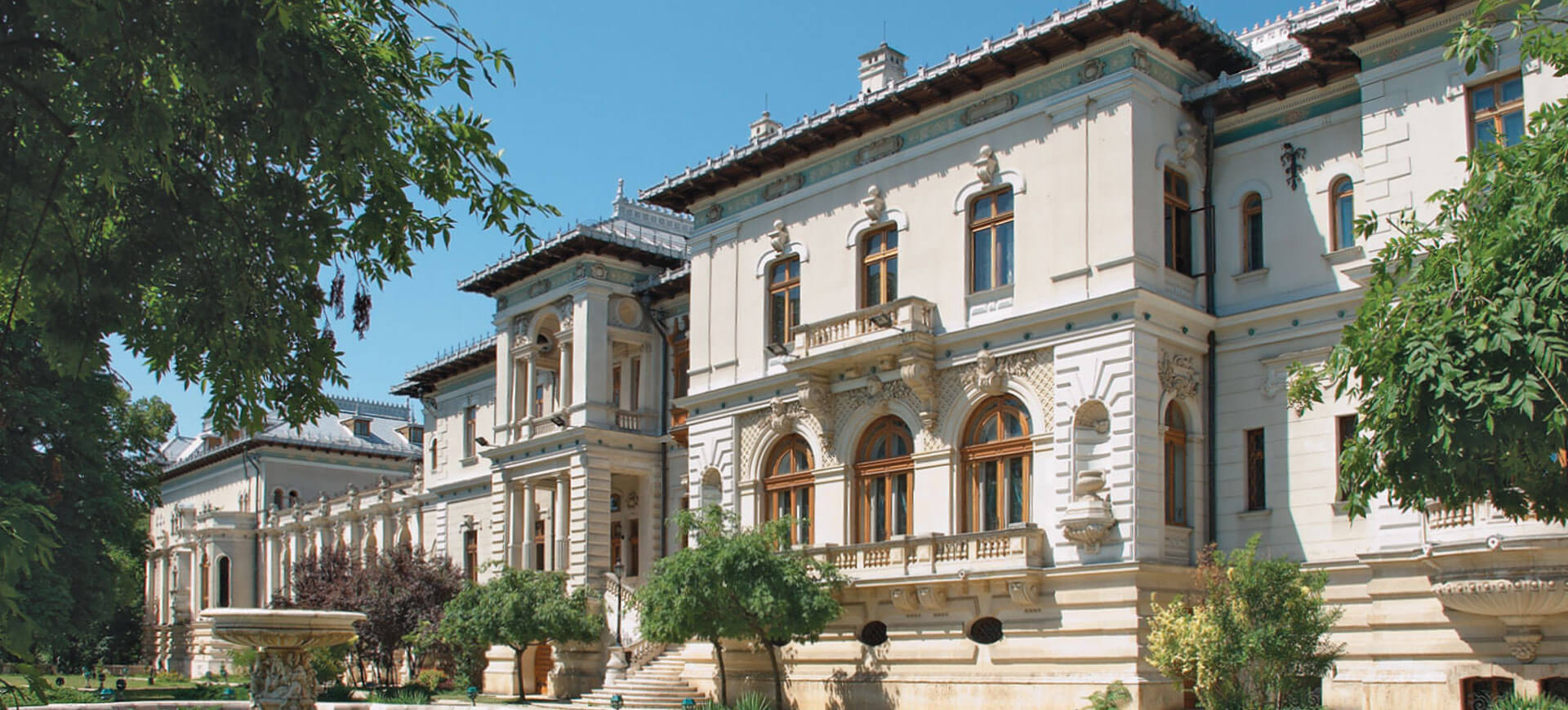 4. Cotroceni Neighborhood: History, Politics, and Beauty
Cotroceni neighborhood (from Eroilor Metro station heading South-West) is not to be missed by anyone who travels to Bucharest. 'What is it that makes it so special?' one may ask. First, it brings together valuable, impressive and unique architectural styles like Neo-Romanian, Art Deco, and Modernist. Each house, building, and decoration is so breathtakingly beautiful and elaborate that visitors will find themselves stopping every 15 meters to admire them. During the interwar period in Bucharest's golden years, many rich and famous doctors lived in this neighborhood, which explains why its streets were named after them.
Second, the neighborhood hosts Cotroceni Palace, the headquarters of the Romanian Presidency, another splendid sight to see. Part of the palace is restricted to visitors, except on special occasions, but the other part is home to Cotroceni Museum which can be visited. Last but not least, Cotroceni neighborhood is known as Bucharest's "flower garden" as major streets are lined with gorgeous magnolias that bloom in spring. So, if you're looking to discover a special part of Bucharest, Cotroceni area should definitely be on your list.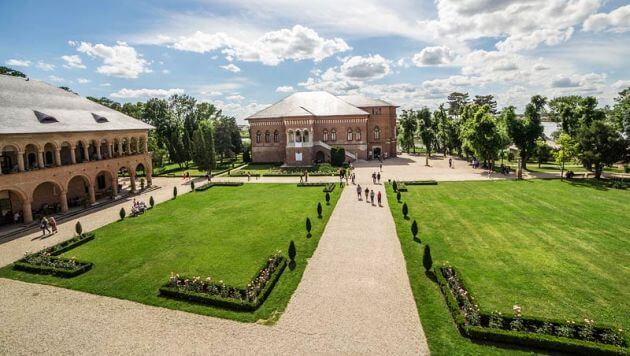 5. Mogosoaia Palace: Architectural vs. Natural Beauty
On the North-Western outskirts of Bucharest, Mogosoaia Palace is a local favorite getaway spot. It is a great choice offering travelers a taste of history, architectural beauty, fine dining and impressive gardens with beautiful alleys.
The palace was built in 1702 by the ruling prince of Wallachia, Constantin Brancoveanu, and was named after the wife of boyar Mogos, the owner of the land used for the construction. The palace is made out of several structures, all open to visitors. The Guest House (currently a restaurant), the Tower and its walls, "St. George" Church and the main building (a museum). The buildings are very well preserved and are a superb example of the original Romanian architectural style known as Brâncovenesc. Go for a visit and you will see for yourself what makes it special!
As is fitting for every palace, its 'garden' is, in fact, a large park bordered by a lake. The entire area is perfect for a day out and you will see many locals having a picnic, barbecue or bike ride unless there's also an open-air event nearby. A nice stroll by the lake is always a good idea for those craving a quiet afternoon after visiting Bucharest, but those looking for more interesting things to do can also go for a wakeboarding course on the lake!
Where to next? After Bucharest, head to Transylvania, which is especially beautiful in the winter! 
---
Did you like this post? Pin it for later!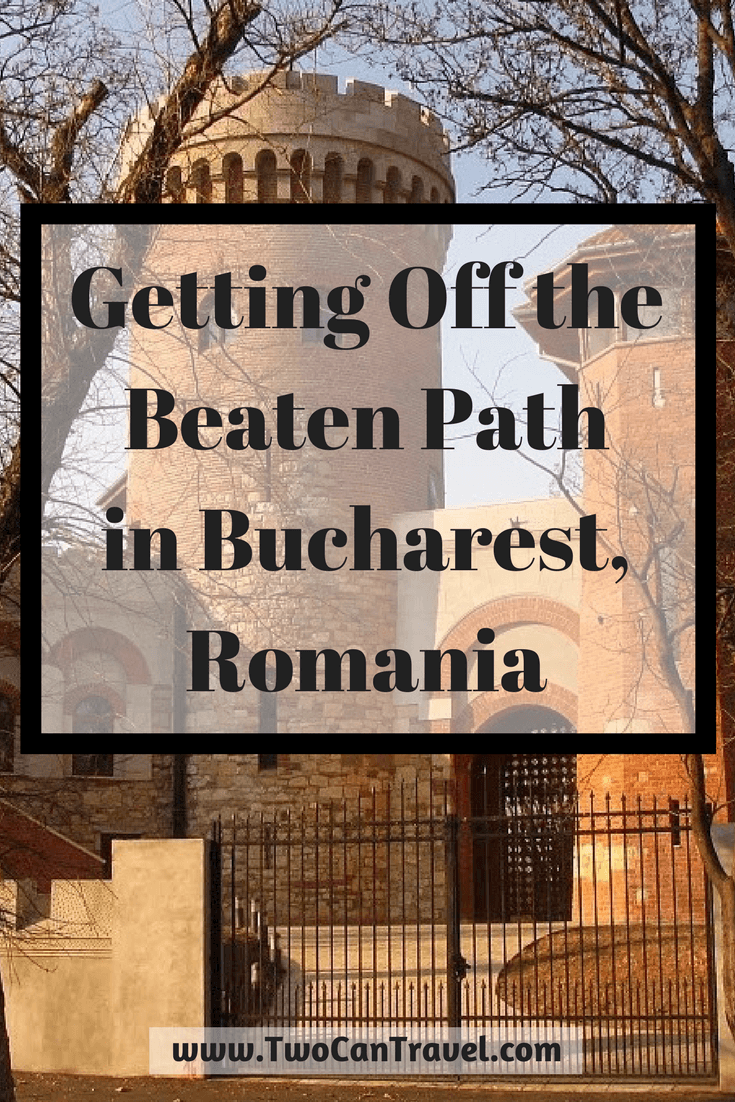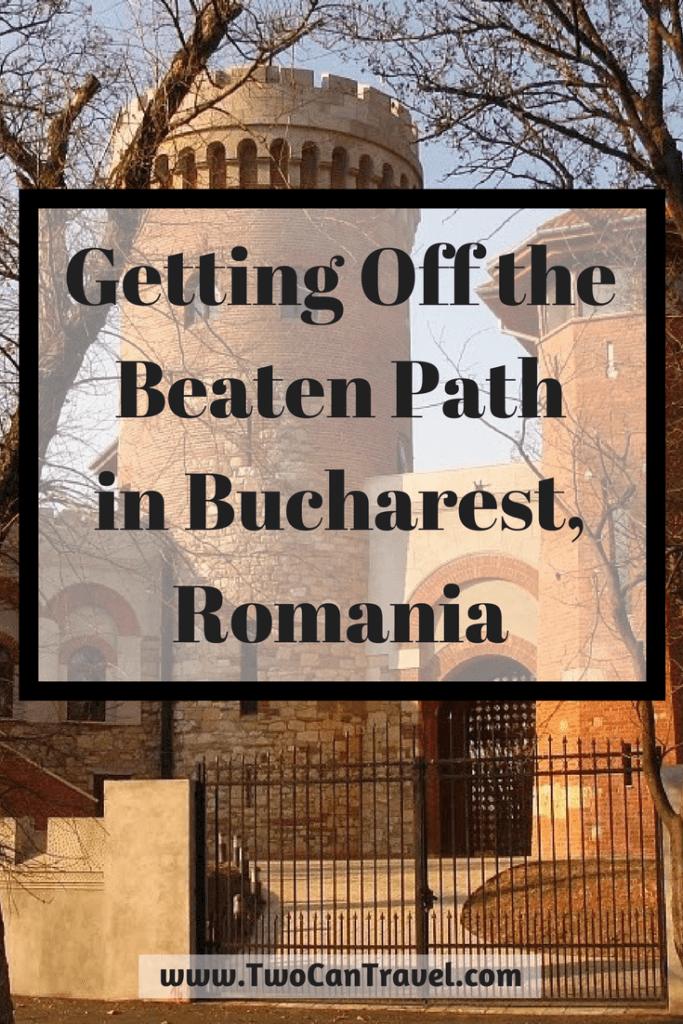 ---
About the Author
Marius Iliescu is the founder of Romanian Friend, a locally-run initiative promoting handpicked tours in Romania with independent guides showcasing the authentic beauty of Romania through local & responsible travel. Plan your trip with help from a Romanian Friend and follow us on Facebook to see what you can visit!
---
Have you been to Bucharest, Romania? Share your recommendations in the comments! 
---