This article may contain affiliate/compensated links. For full information, please see our disclaimer here.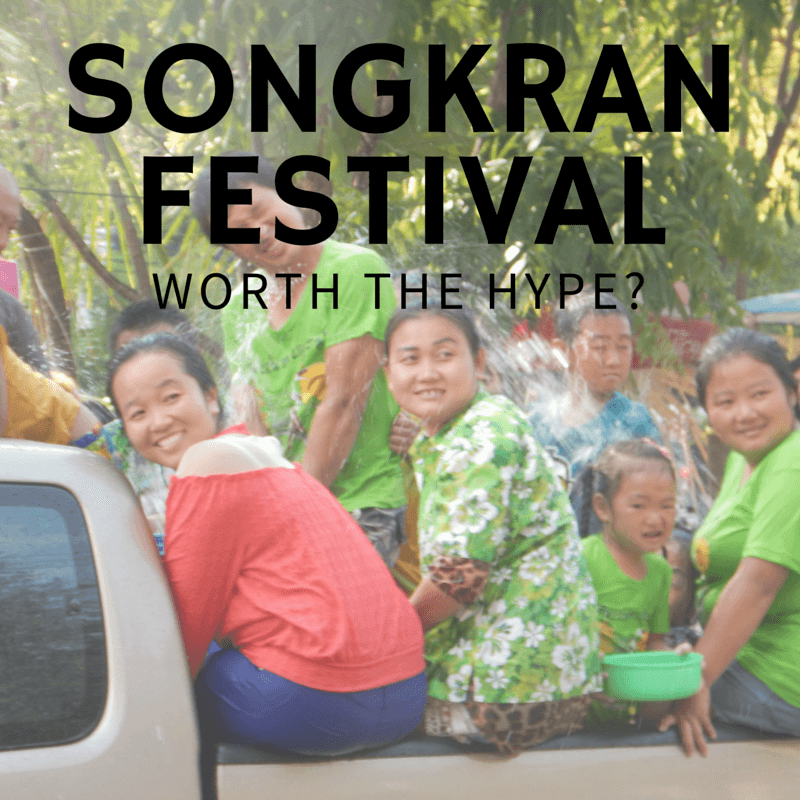 Definitively YES!
Songkran, also known as the Thai New Year or Thailand Water Festival is celebrated every year for three days from April 13-15. It is one of the most important events of the year for Thai people. Traditionally during Songkran young people poured scented water on their elders to pay respect and bring good fortune for the coming year. While this still takes place, Songkran's current incarnation is more of a nation-wide wet t-shirt contest, minus the sexually explicit nature and disappointed parents.
---
Pin this post for later!
---
We wanted our first experience at the world's biggest water fight to be maximally awesome, so we hopped an overnight bus from Bangkok to Chiang Mai.
Chiang Mai is known to be the wildest place to ring in the Thai New Year and tens of thousands of visitors, both Thai and foreigners, flock here every year to celebrate.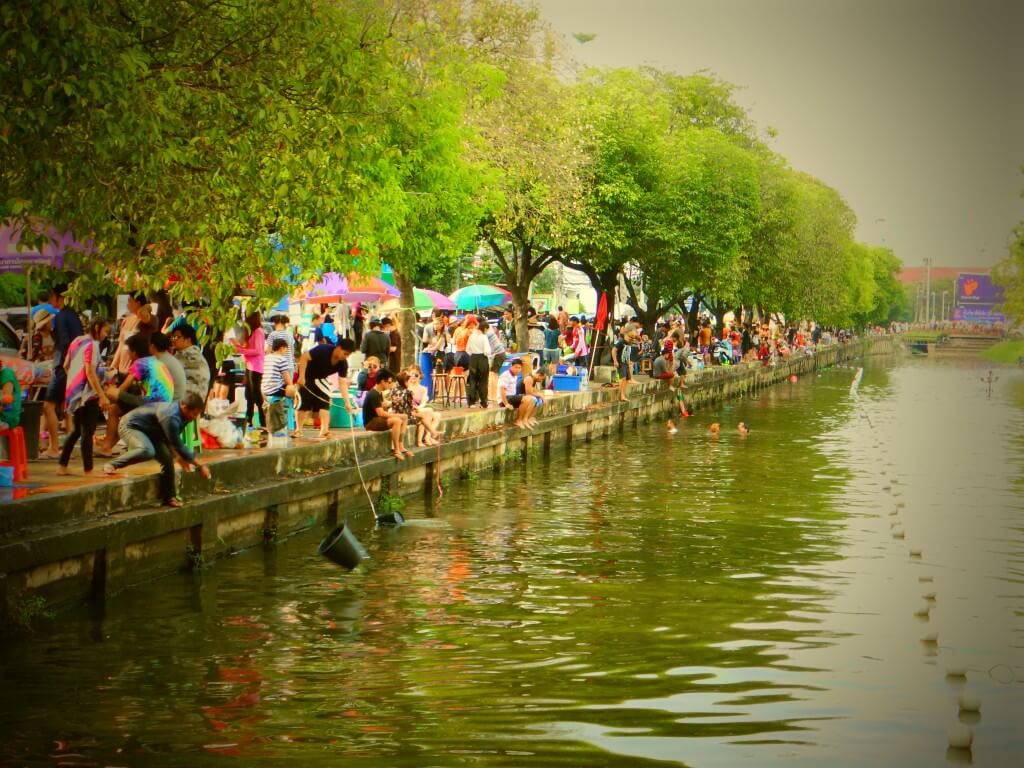 Even though it's extremely crowded in Chiang Mai during Songkran we had no trouble finding an inexpensive guest house in the northeast corner of the moat, right in the heart of the action. After tossing our bags into our room and chowing down on the nearest bowl of Khao Soi, one of our favorite meals in northern Thailand, we headed straight into the inferno and armed ourselves.
Our weapons of choice were water guns, perfect for battle on the go.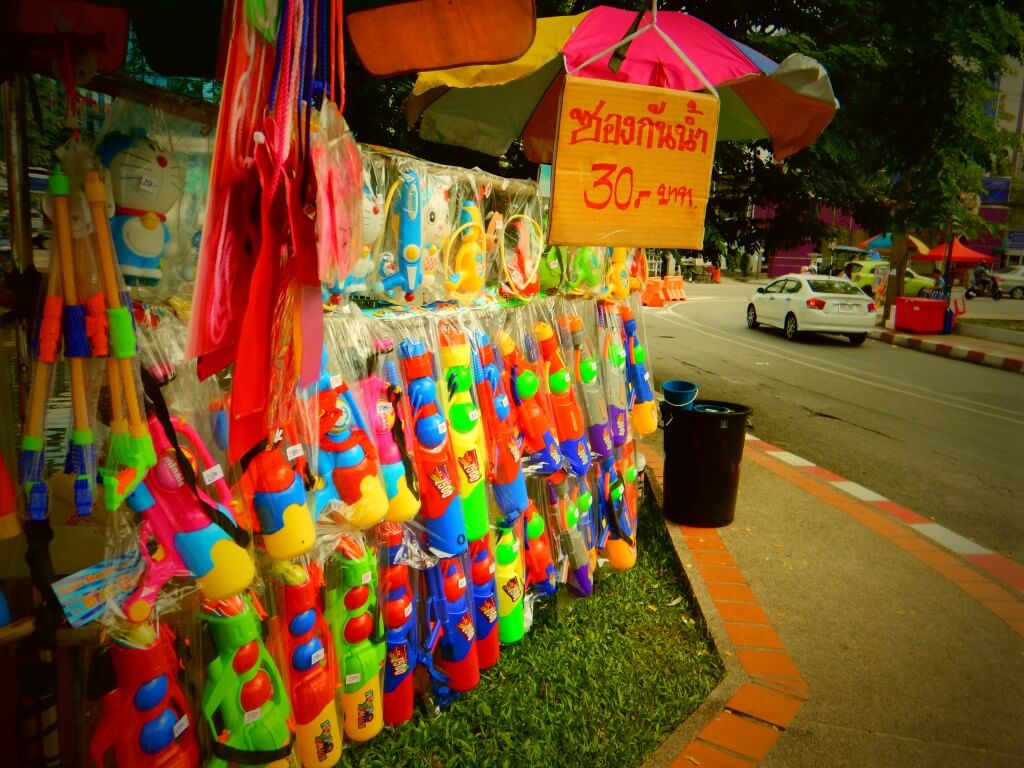 After ingesting a few too many mouthfuls of moat water on day one we decided to stick to areas where the H2O came from hoses. We quickly learned that the best method was to make friends with stationary revelers and hunker down in one spot with buckets.

Hundreds of trucks, tuk tuks, motorbikes and song-taews drove loops around and inside the moat, fun moving targets, however equally armed and usually with icy water.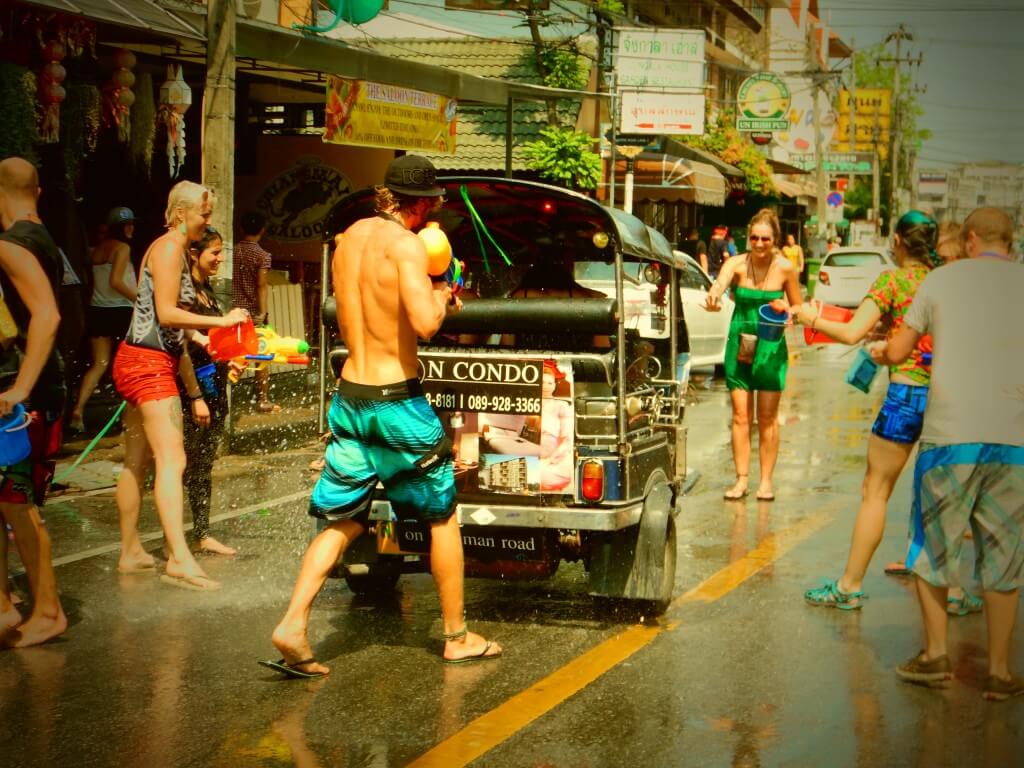 The freezing water was a welcome reprieve though as April is the hottest month in Thailand with temperatures averaging in the high 30s (90s in Fahrenheit).
Over the three day festival we made our way around to different areas to soak in all the action. There were dancing lady boys, parades, sponsored stages with performers and live music, an untold number of street food stalls, people young and old living it up.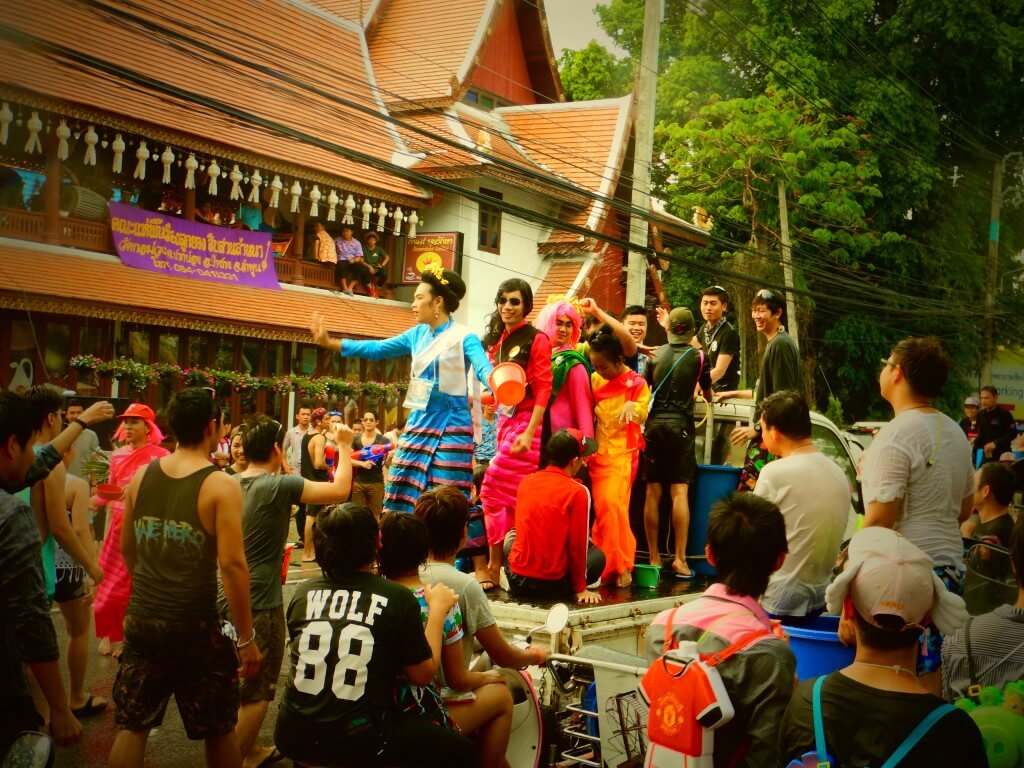 Many Buddhists still celebrate Songkran in it's traditional form as well. In the early morning people can be seen giving food and alms to monks in exchange for blessings. Many Buddhists go to Chiang Mai's numerous temples to chant prayers, give offerings, and pour scented water onto images of the Buddha. Originally pouring water on people was meant to signify the washing away of negativity from the previous year.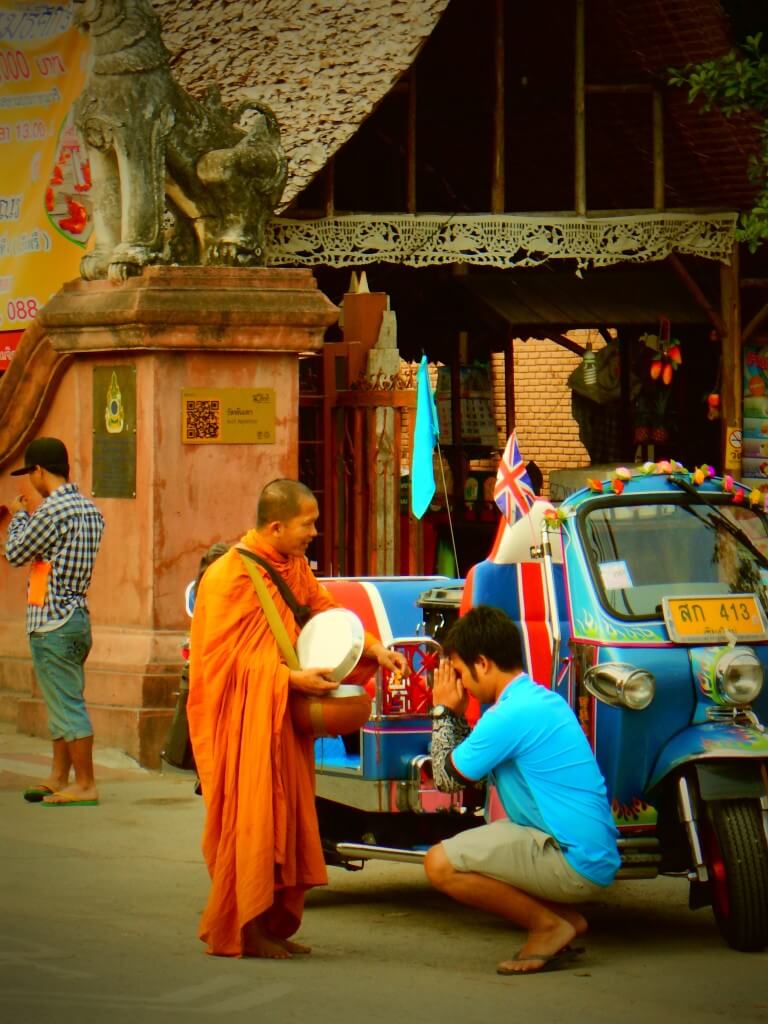 Songkran in Chiang Mai was a wild and unforgettable experience. Hopefully we'll be able to attend many more New Years celebrations to come in Thailand and neighboring countries like Cambodia, Myanmar and India that have their own traditions, both modern and old.
Check out the short video we made about Songkran:
---
Have you ever celebrated the New Year in Southeast Asia? What was your experience like?
---