This article may contain affiliate/compensated links. For full information, please see our disclaimer here.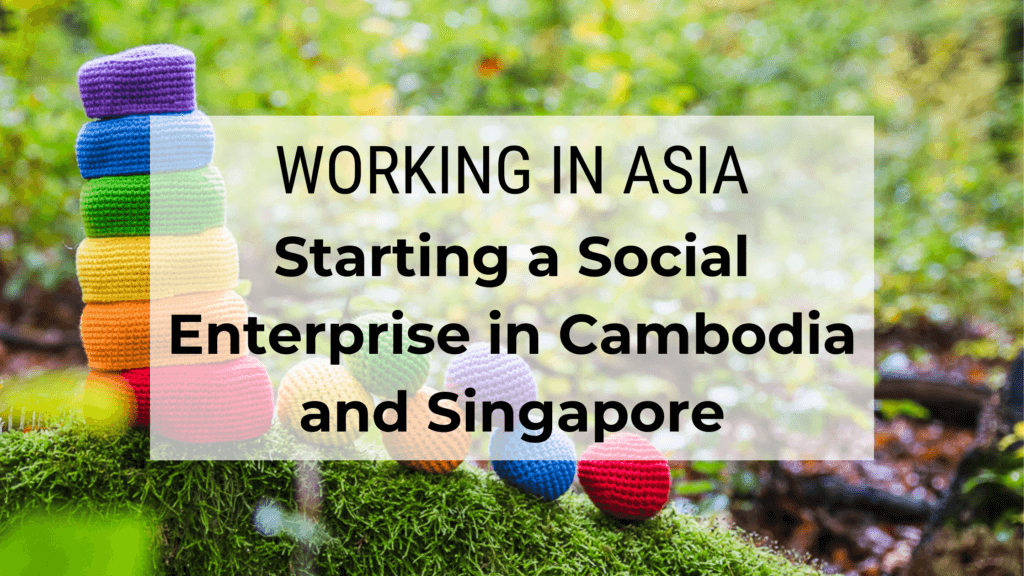 Welcome to Working in Asia, a series featuring people doing all types of interesting jobs throughout Asia. We've interviewed people who work as entrepreneurs, English teachers, tour leaders, yoga teachers, for large corporations like Google, and more. The opportunities and options for work in this part of the world are endless! If you work in Asia and would like to be featured in this series, please contact us.
In this interview Monika Nowaczyk, CEO of Beebee+Bongo and CKO (Chief Knitting Officer) of Cambodia Knits, shares about living in Cambodia and starting businesses in Cambodia and Singapore.
Tell us a bit about yourself and your background. Why did you move to Cambodia and why have you stayed?
I was born in Poland and left with my family for a better life in Canada at the age of six. I grew up in Toronto, a multi-cultural Canadian metropolis, and did my undergrad studies on the west coast at the University of British Columbia.
I was uncertain about what my passions were and I jumped around subjects and finished with a general arts degree.
After graduation, I did some traveling and then discovered a natural talent and joy for teaching. In 2001, I taught in Cambodia and briefly in Taiwan, before settling into nearly four years in Japan.
I always felt the drive to be helpful to the world in some way. In 2006, I returned to Cambodia and began working with different organizations on education and development projects across Cambodia.
When I returned to Cambodia in 2006, I had only intended to stay a short time.
Fate intervened and sent the IT guy to our remote office a few weeks after I started working there. We hit it off immediately and are now married, living in Phnom Penh, and have one spunky, energetic daughter.  
It was during this time I recognized the disadvantages that women face in Cambodia and the lack of income-earning opportunities they had. I started a small project to teach knitting and crochet skills to provide a small group with home-based employment.
The small project has grown since, and I now run key two companies with a drive to provide more economic opportunities for communities across Cambodia.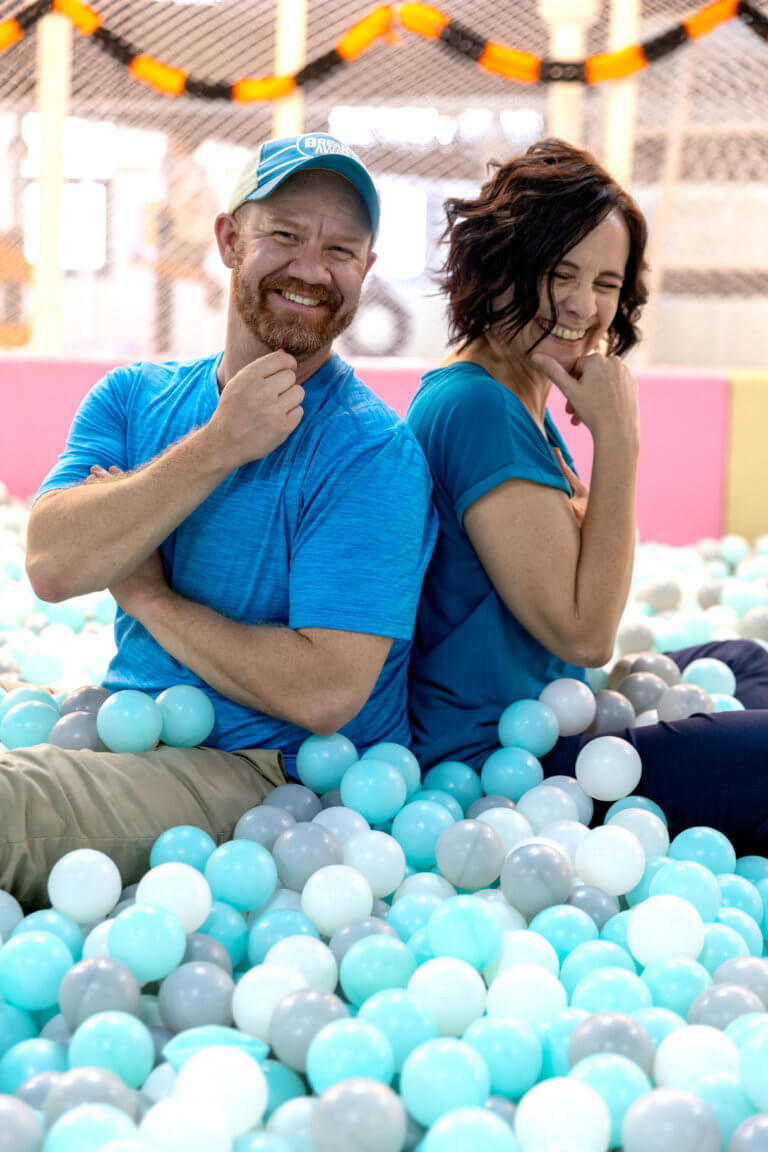 Why did you decide to start Cambodia Knits and BeeBee+Bongo?
I started Cambodia Knits because I saw that many women in rural and urban poor areas in Cambodia lacked economic opportunities. This is in large part due to patriarchal and traditional cultural ideas about the roles and position of women, meaning many are not able to complete an education beyond the early years of primary school.
In 2020 I started Beebee+Bongo as a response to the COVID situation and the need to be able to market Cambodia Knits products to a global audience. The Cambodia Knits brand just didn't cut it internationally.
Additionally, women are saddled with most of the housework responsibilities at home and as such, many are not able to commit to full-time or even part-time employment in the formal sector. I started Cambodia Knits to provide a flexible, home-based income based around knitting and crocheting as these are skills that can be learned relatively easily, do not require a lot of equipment, and are portable.
Beebee+Bongo aims to connect the parents who make the products and the parents who use the products through a fun brand and international-standard quality products, with a focus on the products first and the story second, as an added bonus.
At the start of the pandemic, I experienced very strongly the freeze, fight, or flight response many of us did as our ways of life were challenged and put on hold.
I found I had a very strong reserve of fight in me (to my surprise) and knew that for the women who depend on us, I needed to put at least as much effort into staying afloat as I could.
I also did something I naturally hesitate to do: ask for help.
As I mention below, I am not a natural businessperson (it was never my calling) and there are elements that mystify and frighten me still, specifically finance and strategy.
I had the serendipitous fortune to reconnect with a Canadian acquaintance who is not only very skilled at those things but really likes doing them and who also truly believed in our mission, impact, and potential. And we get on like a house on fire (see our weekly dad jokes sessions).
We decided to formalize working together into a business partnership and from this Beebee+Bongo, the global brand (registered in Singapore), was born.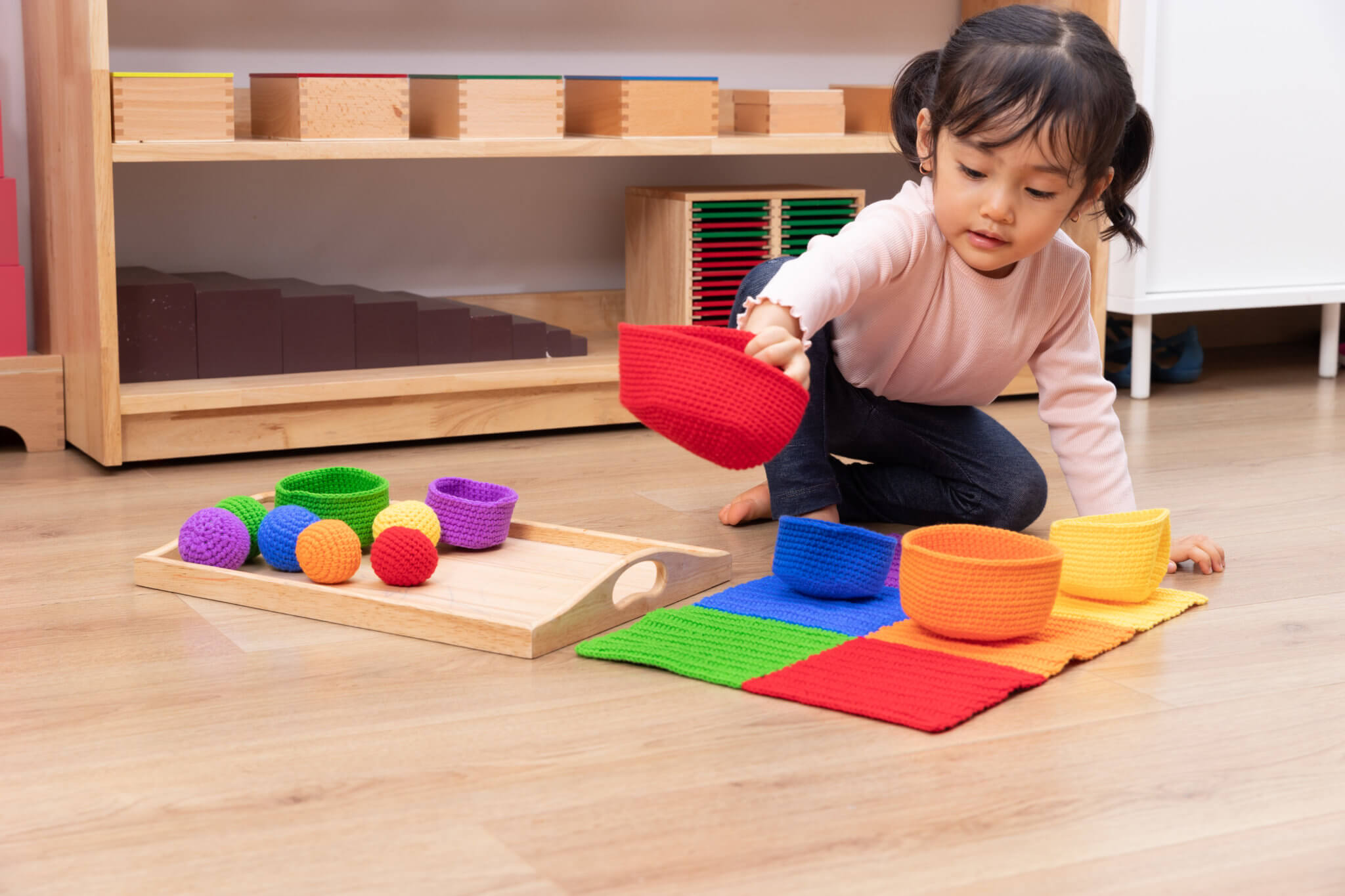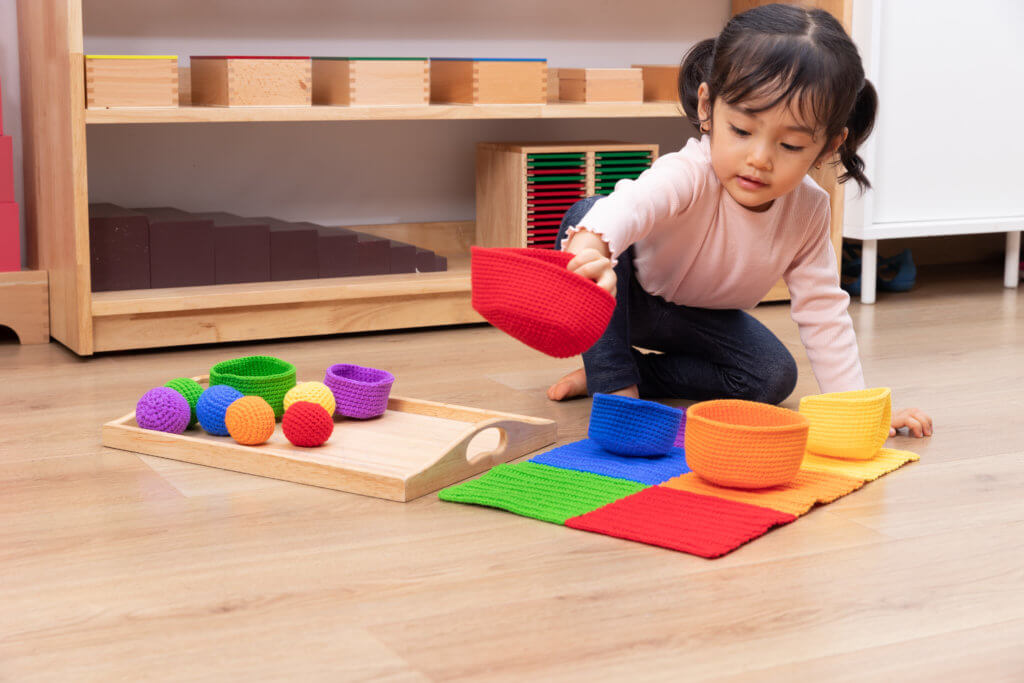 Starting your own business in a foreign country, let alone two different countries, sounds like a big undertaking! Had you done anything like this before? Were you nervous?
I had not! And I was not nervous because I was too clueless to know how challenging it was going to be and how much work was needed.
Had I known what it really takes, I may never have started. But in retrospect, I'm happy that I did.
I was never driven towards business. I'm an anti-capitalist at heart (or at least in theory) and was more likely to purchase a copy of AdBusters than Business Weekly in my youth. I wanted to help the world, not milk it for profit.
Then I discovered social enterprise in 2006 and recognized that it was possible to make a profit while doing good. I realized it was possible to do good, maybe even more good, through making a
profit and reinvesting that profit back into communities.
The challenge was that social enterprise is and must be run as a business, not a charity, and that requires a mindset and skills I didn't have yet.
The past decade has been one of non-stop learning and growth for me. Not to mention many mistakes and failures.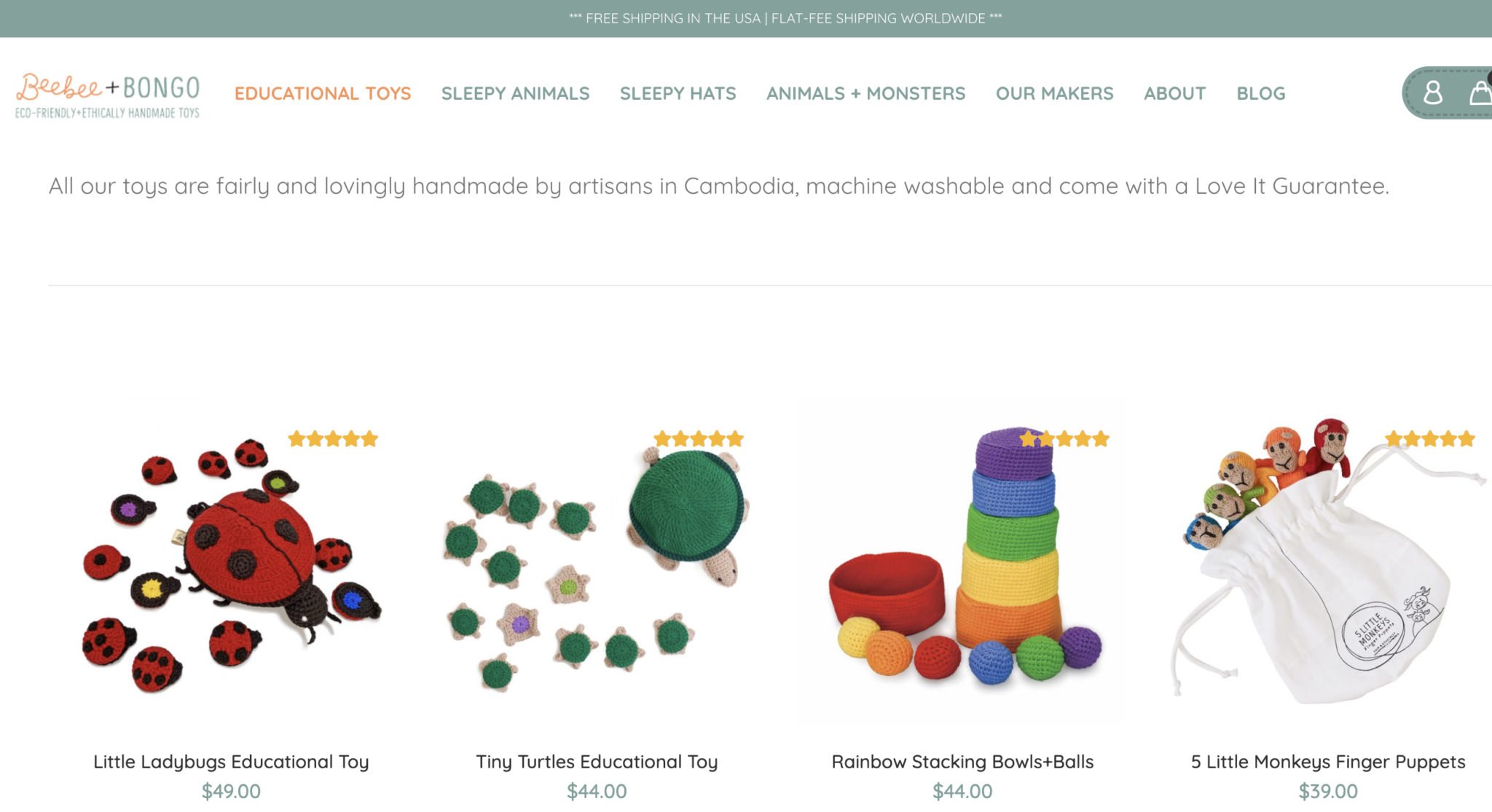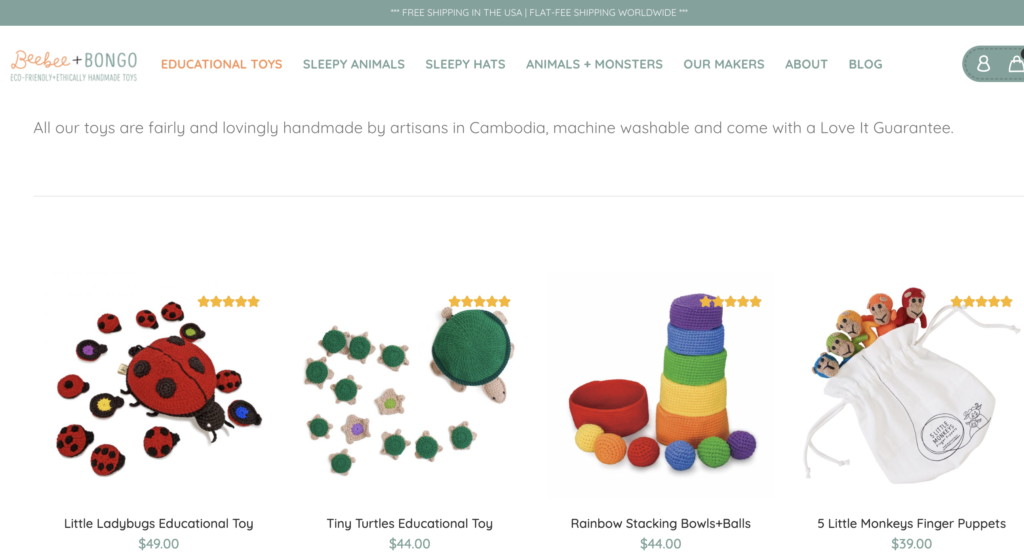 What was the process like setting up each business in Cambodia, then Singapore?
The difference between setting up a formal business in Cambodia and Singapore is like night and day.
In Cambodia, the majority of businesses operate informally, meaning they are not registered at all. Part of the reason for this is that registration is incredibly complex and expensive, requiring multiple ministries and departments, and numerous documents and licenses.
The registration process has become easier in the past two years with an online registration portal through which you can take care of most of the steps from a distance and with transparent pricing.
However, after you register there are complicated monthly tax filings, annual renewals of different documents, registrations, and so much more.
It is really important to have a Khmer speaker on your team who can help you navigate through it. The non-negotiables in this process are patience and a sense of humor.
If you don't have a local on your team to support the process, you'll need to hire a firm to take you through it. That adds to the cost but saves you time and frustration.
At the same time, you need to be very clear as a business owner exactly what you need to do each month and each year to ensure you are fully compliant. There are many, many things to keep up with and some of it is actually crazy-making.
If you look at the global list for 'ease of starting a business' rankings by country, Singapore is in the 2nd spot while Cambodia is near the bottom.
Compared to registering a business in Cambodia, registering in Singapore is a cakewalk.
You will need a Singapore director, or you can hire a representative through the agency that
will do the registration for you. Other than your Articles of Incorporation, you need very few documents to submit (such as ID), and it takes less than 24 hours for the registration to be completed.
Following this, you'll need to open a Singaporean bank account and you're ready. Tax filings are only done annually. It is very easy to connect your Singaporean bank account to global platforms like Etsy and Amazon and to payment platforms like Stripe and PayPal. These are not available in Cambodia.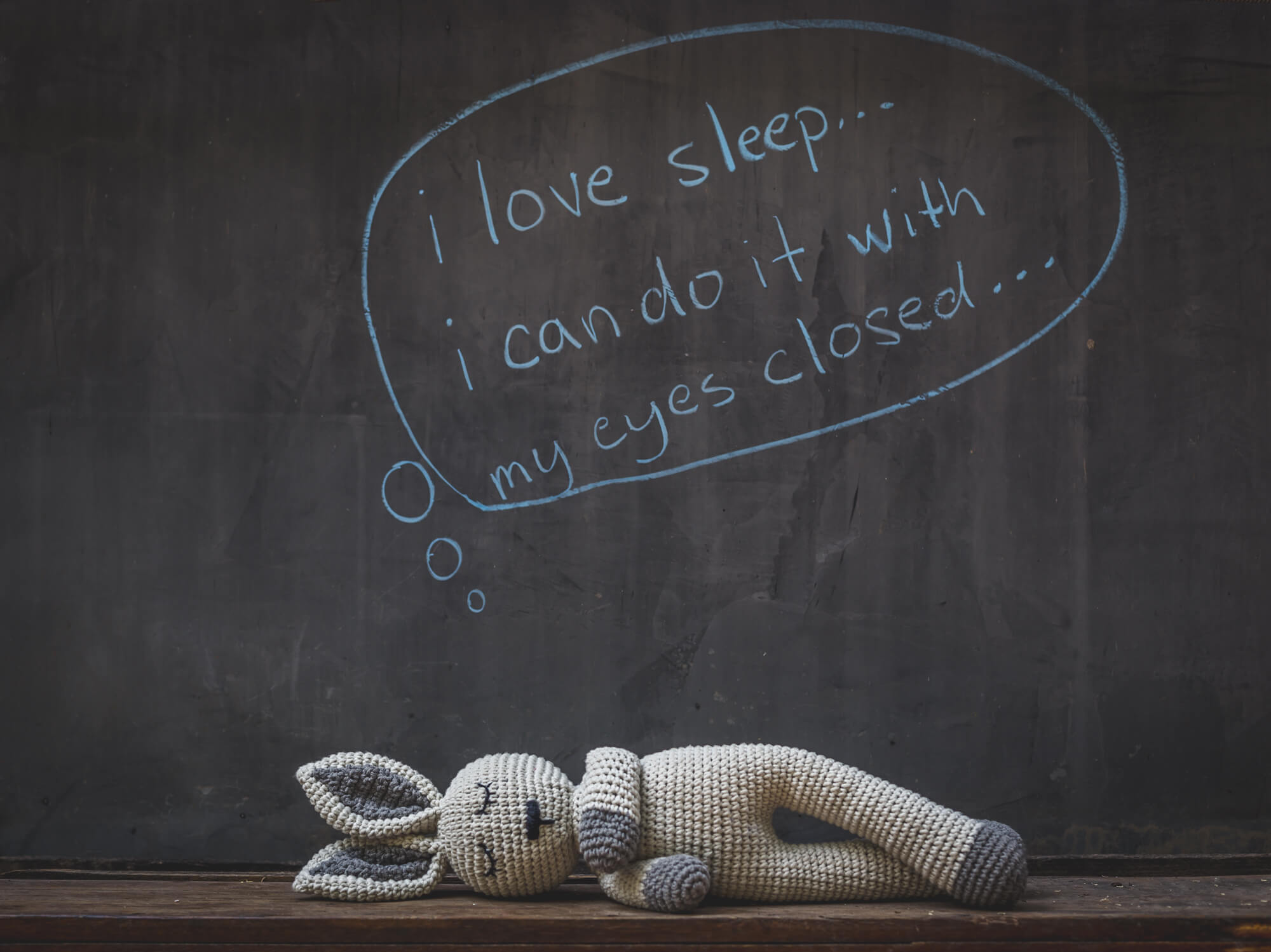 What types of products do you offer?
Our two main product lines are Sleepy Animals and Educational Toys.
Our Sleepy Animals come in 13 different animals and all have a name that starts with 'S', in line with our theme of sleep. Or, in the case of many children, not sleeping or struggling to sleep.
Each of the animals comes with a sleep profile that parents and caregivers can relate to and know (sometimes in the middle of the night) that they are not alone.
The educational toys are soft, bright colors and are suitable for children from 1 year old to 6 or older. They are open-ended and provide opportunities for multi-skill development for pre-schoolers such as fine and gross motor skills, sorting, counting, learning colors, and more.
And, most importantly, they are fun! We strongly believe in play-based learning as a key for early childhood development.
Can you tell us a bit about the women who make the products?
We work with women in different communities across Cambodia. We provide all the training in knitting, crochet, finishing, and all the materials and patterns to complete our product lines.
We have a headquarters team who do finishing and quality control. They also prepare the products for shipping, test new product lines, develop new patterns and train more communities.
The women in our team are hardworking, committed, and extremely talented at knitting and crochet.
It's a huge honor doing this work and being able to have an impact at the community level. It's the why that keeps me coming to work every day and through the tough times.


What are some of the challenges you have faced during the process of setting up and running your businesses?
So. Many. Challenges. I think when thinking about business, we should just expect it to be challenging and that most days we are solving problems, being flexible, and adjusting, especially these past two years.
A challenge for me has been understanding just that!
We initially had challenges in our production with quality and quality control. We took a lot of time to explore the issues and the problems with different levels of our teams and worked out how to improve quality at all these levels.
We need to maintain a very high level of quality because we are making toys for export. I'm extremely proud of how far our team has come on the quality. One of the regular comments we get: "The quality
is amazing!"
Other challenges have been in terms of compliance in Cambodia. Tax and other rules related to the business are very complicated and require a lot of attention and effort to avoid making costly errors.
There is a lot of paperwork and submissions that need to be made to different departments and branches of government. Understanding it all and keeping up with it can be a full-time job.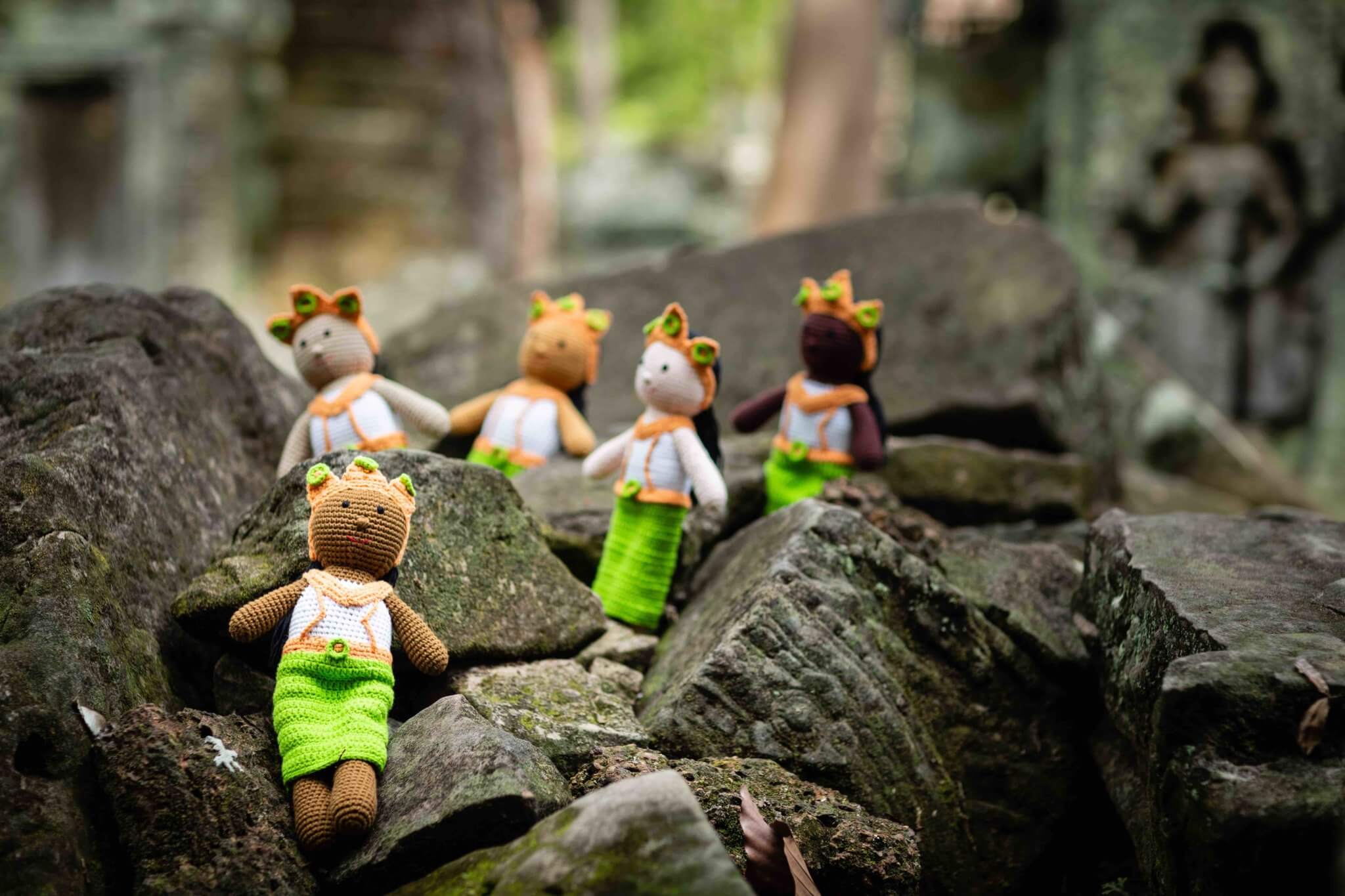 What sets Cambodia Knits and BeeBee+Bongo apart from other toy companies?
We aim to be the entire package! We create great products that delight and inspire and
do it in an ethical and eco-friendly way.
We want to be proud of our products, our production, our people, and everything at all levels of our company, not just pumping out more products.
What have been the most rewarding things about starting Cambodia Knits and BeeBee+Bongo?
Getting to run a toy company as the mother of a seven-year-old is winning at parenting, at least in one perspective.
But really the best part is knowing that we have a direct impact on the lives of the women and families that we work with by providing them with an income that they would otherwise not have.
Breaking inter-generational poverty requires long-term, sustainable solutions, and creating jobs for women is an important step towards that.

Do you like living in Cambodia?
Like living anywhere, it has its ups and downs, advantages and disadvantages.
Phnom Penh is a chaotic, busy town, that is permanently under construction. As soon as one site near our apartment finishes, another pops up and fills the silence with hammering, metal cutting, and drilling from 7am to 7pm.
There are not many green spaces and sidewalks are non-existent for the most part. Where there are sidewalks they are taken over by moto-parking and street-side stalls, so this is not an easy city to navigate by foot.
There are so many plusses though: we have a full, international selection of cuisine at all price points. It's easy to get away to visit the ancient temples in Siem Reap or the seaside town of Kep, and in normal times, to engage in regional travel.
And it's full of amazing people, engaged in interesting work and many families, making it easy to fill social spaces for both kids and adults.
What did you think of Phnom Penh when you first moved there and what do you think of it now?
The city of Phnom Penh that I first moved to in 2000 is in large part gone, although elements of the sleepy, slow, dusty town remain.
When I was first here, I was also without a family, so my experience was very different. There were literally no high-rises back then compared to the hundreds that dot the skyscape now.
There were no tukuks, only motodops and cyclos, no ATMs and the city fell asleep by 8pm and woke at 4am.
Now, it is growing into a vast, sprawling cosmopolitan city. It's experiencing some growing pains (mainly to the ears from the incessant construction) but also finding itself.
What are your plans moving forward?
We've had many plans over the past two years that have had to be canceled, changed, or delayed.
However, our main goal remains the same: to scale and create more economic opportunities for women and communities. We really believe in our products and ability to grow and bring high-quality handmade items to the global stage.
So, despite everything, we are continuing to seek investment for growth, looking for more retailers and wholesalers, and aiming for the moon.
What advice would you give to someone who wants to start a business in Cambodia or Singapore?
For Cambodia:
Make sure you have a local partner or team. In my case, I have a Cambodian husband who helps me to navigate the cultural and bureaucratic challenges.
You need someone on your team who can be direct with you and explain the subtle ins and outs of what is really happening in your business and what you need to do. And to help you on a day-to-day basis with operations.
And as I mentioned above: you need to have patience, a sense of humor, and an eye on the long-term goal.
For Singapore:
Find the right agency that will take care of your registration and compliance for you. All of this is much simpler and faster than in Cambodia, but you do want to ensure you are ticking the right boxes at all stages.
Where can people connect with you, Cambodia Knits, and BeeBee+Bongo?
International customers can purchase through our eCommerce site: www.beebeeandbongo.com
For customers interested in white label production, connect with us on www.cambodiaknits.com
---
Ms. Monika Nowaczyk, CKO at Cambodia Knits & CEO at BeeBee+Bongo
Monika Nowaczyk is the CKO (Chief Knitting Officer) of Cambodia Knits, a local social enterprise focused on creating fair, flexible, home-based economic opportunities for women across Cambodia through the production of white-label and branded, high-quality, international standard handmade toys. She is also the CEO of Beebee+Bongo, which brings the products of Cambodia Knits to the global market. Monika is passionate about bringing Cambodian handmade products to international markets and driving impact through employment and soft skills development for women.
Feeling Inspired? Pin this article for later!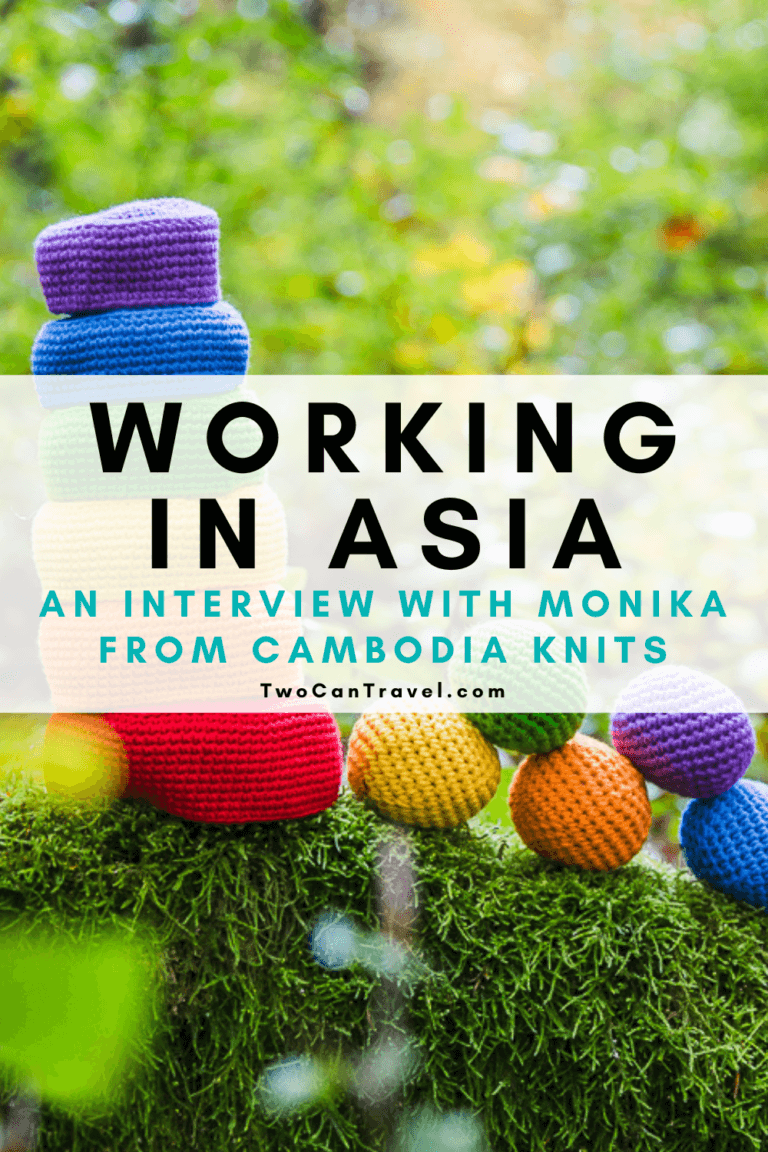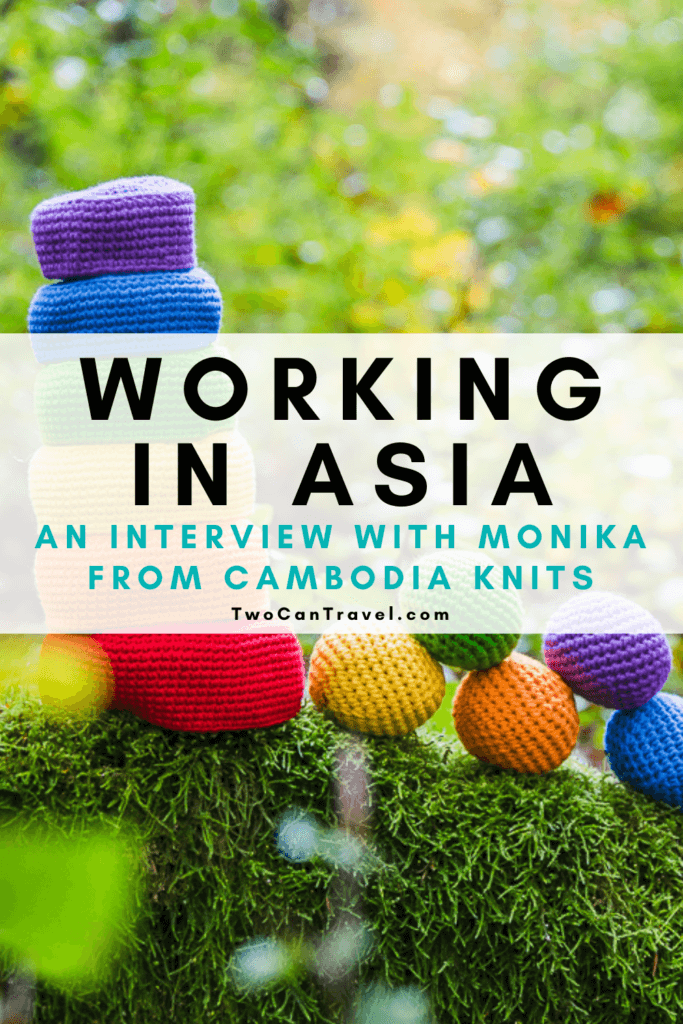 ---
Have you ever thought about moving abroad to Asia? What type of work are you interested in pursuing? Share in the comments!