This article may contain affiliate/compensated links. For full information, please see our disclaimer here.

Ok, I'll be honest, we aren't actually big on itineraries.
That's how we ended up in Malvan! While traveling in India in 2014 we were heading south from Mumbai and my sister's fiancé, who is Indian, suggested we check it out on our way south to Goa. We got some very strange reactions from the ticket sellers at the bus station. We were asked multiple times if we were absolutely sure Malvan was where we wanted to go, which made us all the more curious. Apparently this place is not a popular destination for most foreign travelers, which is a shame!
Here's what we loved about Malvan, a gorgeous, uncrowded, virtually untouched (for now) beach town in the south of Maharashtra State on the west coast of India.
When we arrived at Malvan's small bus station after a 10+ hour overnight bus ride from Mumbai, we weren't sure where to go.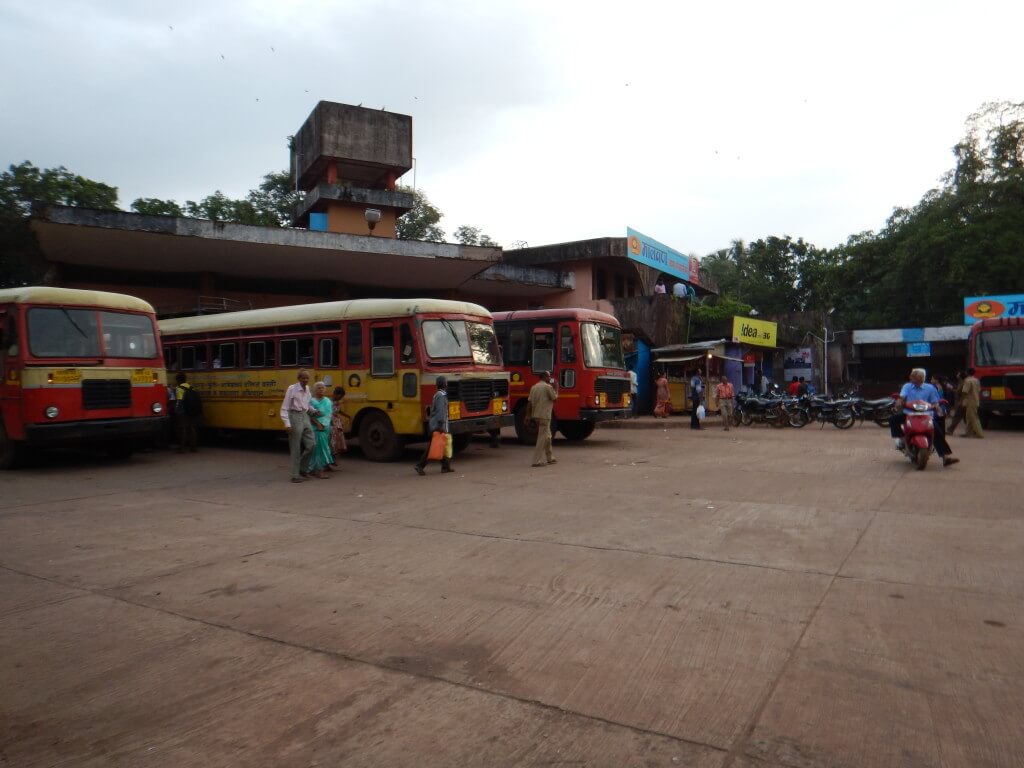 An honest looking rickshaw driver suggested he take us to Tarkali Beach. We were much too tired to protest this idea.
He brought us to a lovely family-run guest house across from the beach.
The best part, aside from the amazing homemade seafood thalis, beach adjacent location and comfy bed, was the owners' adorable and hilarious daughter.

Tarkali Beach, 8km south of Malvan, was full of action in the mornings and late afternoons with fishermen hauling in their catches.
It wasn't really a beach to lay out on and relax though. We would have definitely looked odd doing so.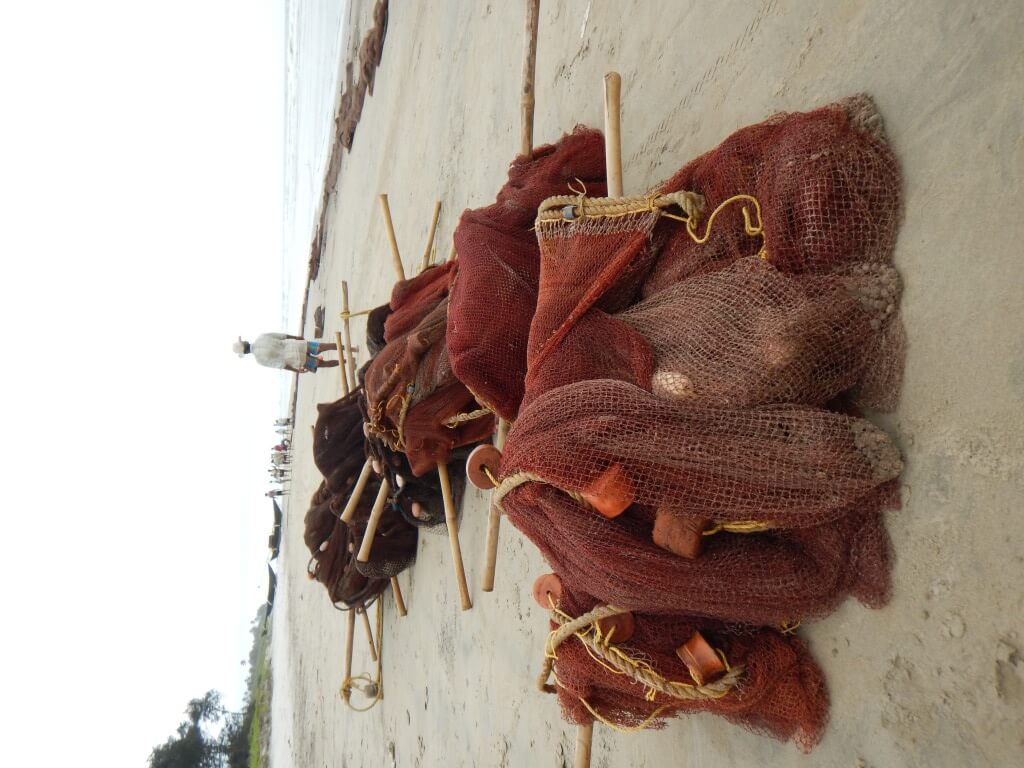 And we didn't exactly want to either. The fishermen left any undesired creatures that were caught in their nets flopping and gasping for air (water?) on the shore, while birds flew in to devour the seafood smorgasbord.
In the late afternoon we went on a walk down the beach and heard fireworks in the distance. We walked toward them and came upon a huge group of people from the fishing villages gathered for puja, chanting prayers, for the end of Ganpati festival. We had celebrated the festival the week prior in Pune with my sister and her fiancé's family, however in some regions the festival lasts longer.
On the beach we got to witness families immersing their Ganesh idols in the ocean. Sadly, I didn't have my camera with me at the time. One of those blessing/curse situations. We were welcomed into the group for the puja and given prasad, religious food offerings for worshipers, by several families who were there. It was a very special annual ceremony to witness and it was nice being in the moment to take it in instead of worrying about taking pictures of what was happening.
While we were at the beach we met a man who had recently moved to Tarkali Beach to work on a dredging project at the Karli River.
It turned out the Karli River is located right by Tarkali Beach. Compared with the ocean, which is apparently full of all kinds of inedible sea creatures, the river is clear, clean and absolutely stunning!
We even saw eagles that would swoop down and catch fish in their talons.  You're going to have to take my word on that though as we were too in awe to take any photographic evidence.
We met a couple our age from Mumbai, also staying in our guest house, who were in Malvan on a romantic holiday. They invited us to join them on a boat in the river. We invited our new friend from the Ganpati beach ceremony to come along too.
Little did we realize what we were in for.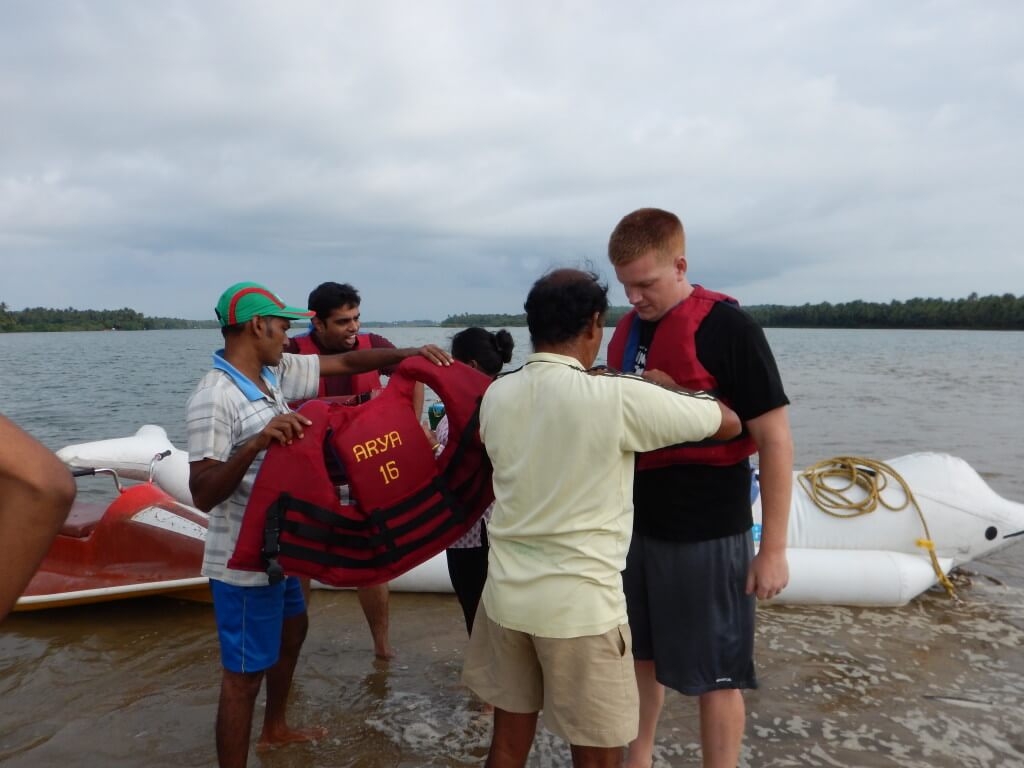 The boat stopped on a sandbar and some men in boats zipped over to meet us with loads of equipment. The next few hours were spent doing all manner of "water sports" from flying around the river on a jet ski, riding behind a boat on a huge inner tube, and driving a plastic scooter propelled by a guy holding a motor in the water behind it.
Later that day while walking along Tarkali Beach we met some fine gents visiting from out of town. They invited us to go with them to Malvan's Sindhudurg Fort. It was perfect timing because we'd just been discussing going there! Honestly, it's amazing how things always seem to work out in India if you are open to the possibilities.
The Sindhudurg Fort, like all forts we encountered during our India travels, was impressive in its history, size and location. It was constructed in 1656 on an island in the Arabian Sea. How cool is that? We took a small boat out from the pier to reach it.
As an added measure of safety the main entrance to the fort is not discernible from the outside. We felt like explorers walking between the massive walls to the main gate. 
The views from on top of the fort were beautiful.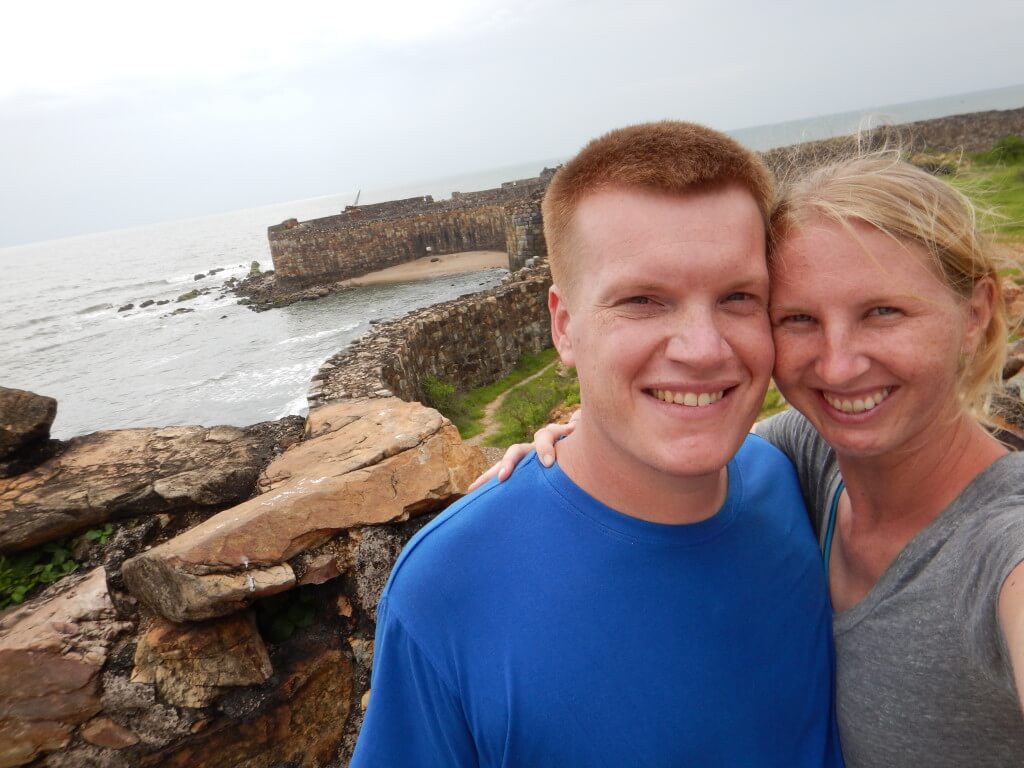 We spent the rest of the afternoon wandering around Malvan and enjoyed divine seafood thalis at a small restaurant. Malvan provided our first glimpse into just how varied the food in India is from region to region.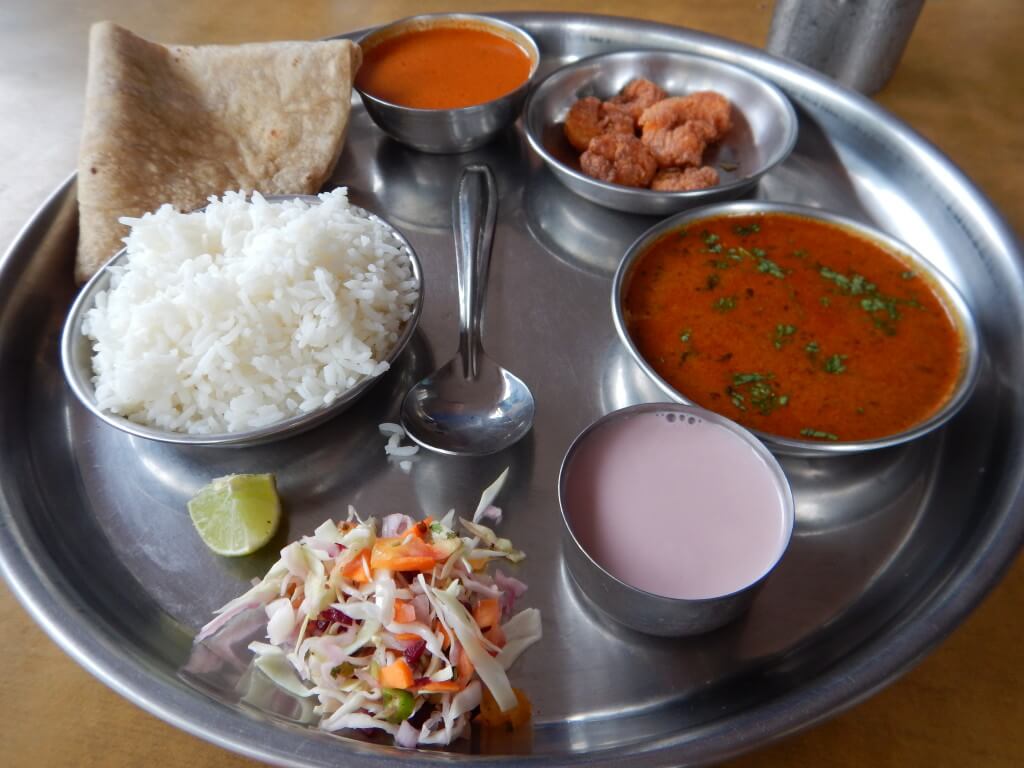 The town itself was peaceful and charming, a nice change of pace from hectic Mumbai.
We decided to head to Goa the next day. Before we left we took one last long walk along Tarkali Beach and happened upon this abandoned church and graveyard. 
Must have been a beautiful place for Sunday service.
All in all we had a fun time in Malvan. Although we had no idea what to expect, it turned out to be a great place to spend a few days exploring, trying out water sports on the river, watching the action in the local fishing village, visiting the centuries old fort, and making new friends. That's what we love about India. No matter where we travel in the country, even with little to no planning, we always manage to meet wonderful people and have a fun time.
Do you like venturing off the beaten path on your travels? Share you experiences in the comments.