This article may contain affiliate/compensated links. For full information, please see our disclaimer here.
Getting advice from a local on where to travel can lead to some amazing, off the beaten path experiences. Kieran shares about his trip to Ban Mae Klang Luang, about 80km (50 miles) from Chiang Mai in northern Thailand. We've been to Chiang Mai several times, but had never heard of this beautiful rural village in the hills. The journey to get there sounds like quite an adventure too! (Directions at the end)
---
Seeking escape from the heat, pollution and chaotic traffic of Bangkok, I had a valued recommendation from a local to visit Ban Mae Klang Luang, a small village in the mountains surrounding Chiang Mai. This meant a long journey from the capital, by overnight sleeper train, bus and taxi.
Chiang Mai, the Rose of the North, is a small and navigable city nestled beneath Doi Suthep Pui National Park. Although slightly calmer and less frenetic than Bangkok, in some ways it was just a pocket-sized version. The city was scorching in the late March weather, the old city overflowing with expats, Chinese tourists and backpackers amidst Thai street life.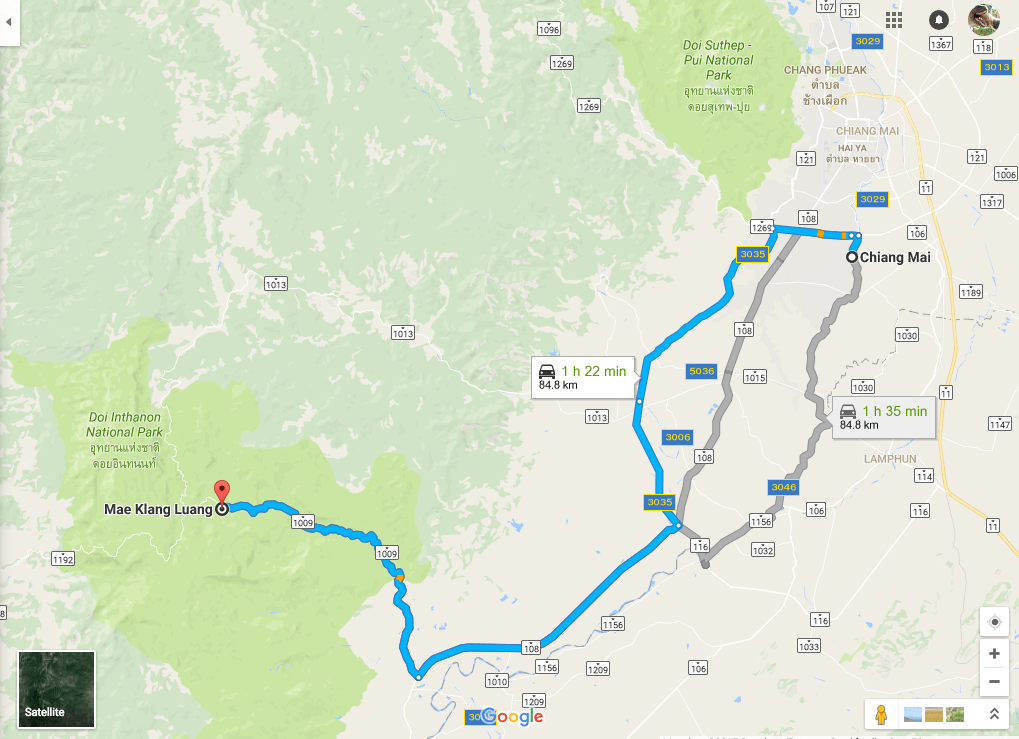 I sought escape and climbed aboard a bus heading towards the hills. This was a regular service that went from the bus terminal north of the old city out towards Chom Thong, which was to be my stop off point to access the Doi Inthanon National Park. Doi Inthanon is home to the highest mountain in Thailand, waterfalls, and elephant sanctuaries amongst other things.
After protracted negotiations at the bus station, I managed to determine the bus of my destination, which I shared with only a few Thai university students. One of the students witnessed my disjointed conversation with the bus driver and kindly offered to point out my stop when we approached.
The bus itself was a relic from the sixties, and at the cost of 37 baht came equipped with air conditioning. The driver paused at each stop to sip the water that dripped from an ice block he kept in a large flask.
The bus rumbled out past ramshackle markets, suburban homes thronged with palms, and the usual urban detritus of retail sheds and supermarkets, until finally passing North Chiang Mai University and moving on towards Doi Inthanon.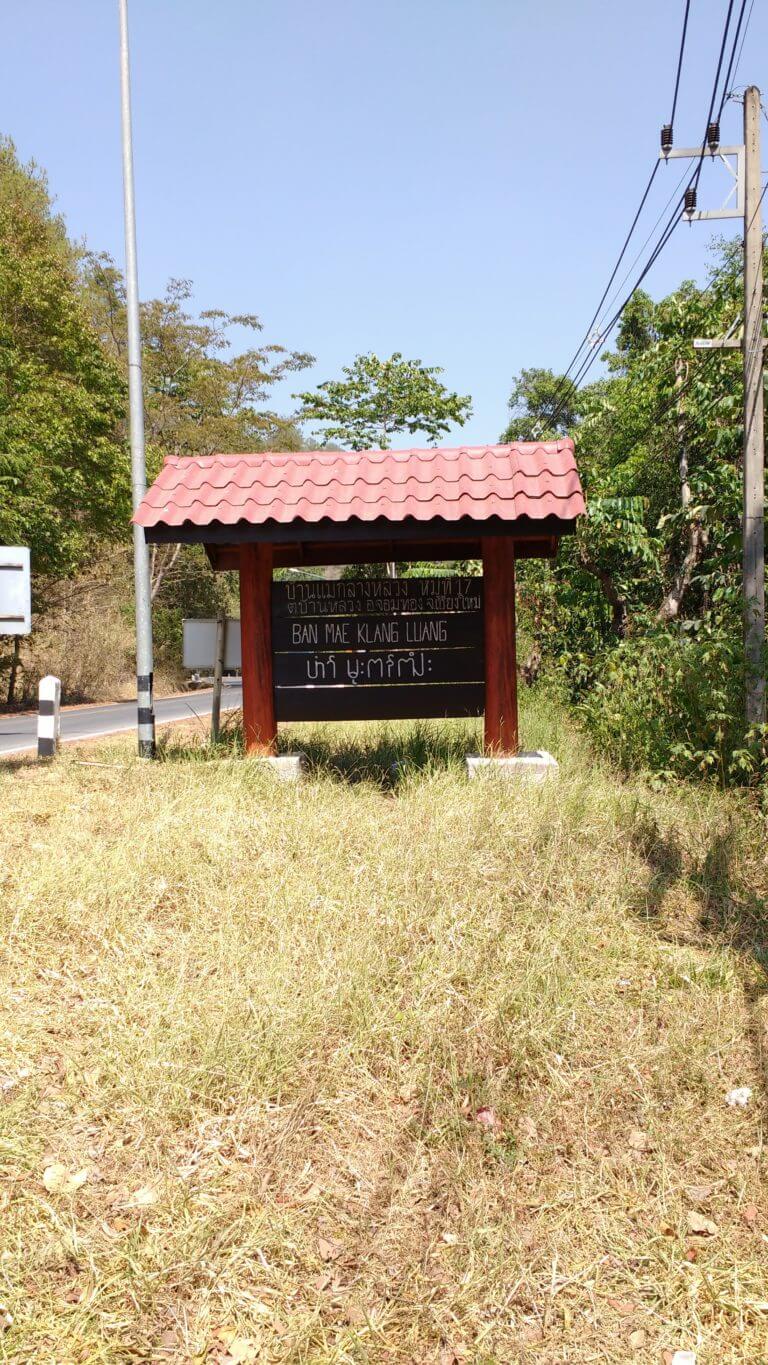 One sweaty hour later, I reached Chom Thong, where my Thai student companion shook me out of my stupor and pointed towards the door. After after retrieving my bag from the clutches of a local using it as an armrest, I skipped off the bus into a haze of heat and reflected glare from the gleaming golden spire of Wat Phra That Si Chom Thong.
Next to the temple, a market square bustled with street food vendors. I headed straight to the nearest vaguely familiar looking street food stall, reassuringly populated by crowds of people. I hastily ordered some pork and rice, which was handed to me in a hot bag that I juggled between my hands before finding a home in my upturned sunhat. My sun-filled mind began hunting for a patch of shade in which to consume my dish.
I found an iced coffee stall and the seller asked where I was heading. He pointed me towards a 7-11 nearby where pick-up taxis parked out front could take me towards my destination.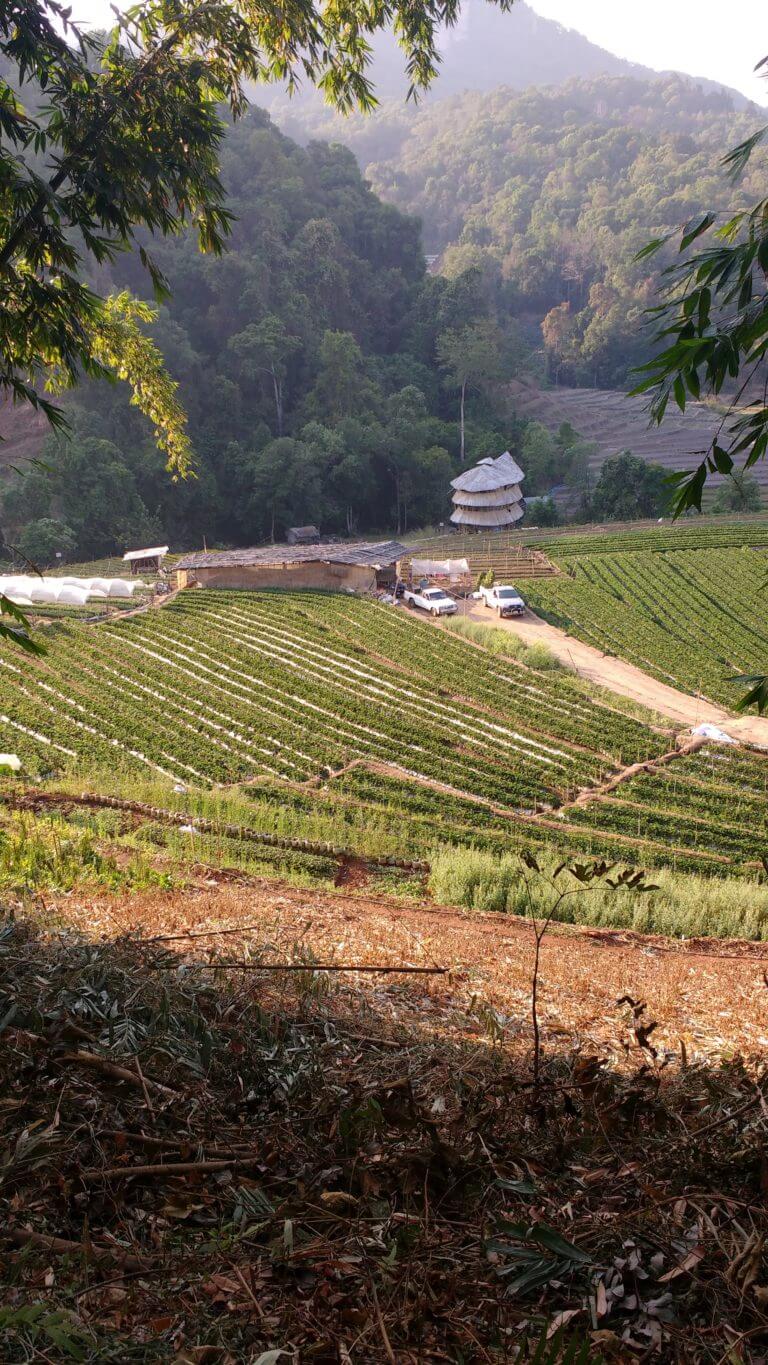 I squeezed into the back of an already-packed pick-up taxi, unintentionally displacing a young woman to perch on a grocery box in the centre. The taxi driver emerged and seemed to suggest to the group that the woman and I were well suited to marriage! Raucous laughter ensued from the gaggle of middle aged women in the taxi, and awkward shoe gazing on my part. Then the truck trundled off towards Inthanon National Park.
After what seemed like an hour of clinging to the rails, the truck ground to a halt outside Mae Klang Luang and I jumped off alone. At this point, I felt my first sense of trepidation.
Why had I decided to come to a fairly remote northern Thai village armed only with a change of clothes, a thousand Thai Baht, and a very limited grasp of the Thai language? With this anxiety nestled in my stomach, I walked down the path marked Mae Klang Luang and into a land free from farang!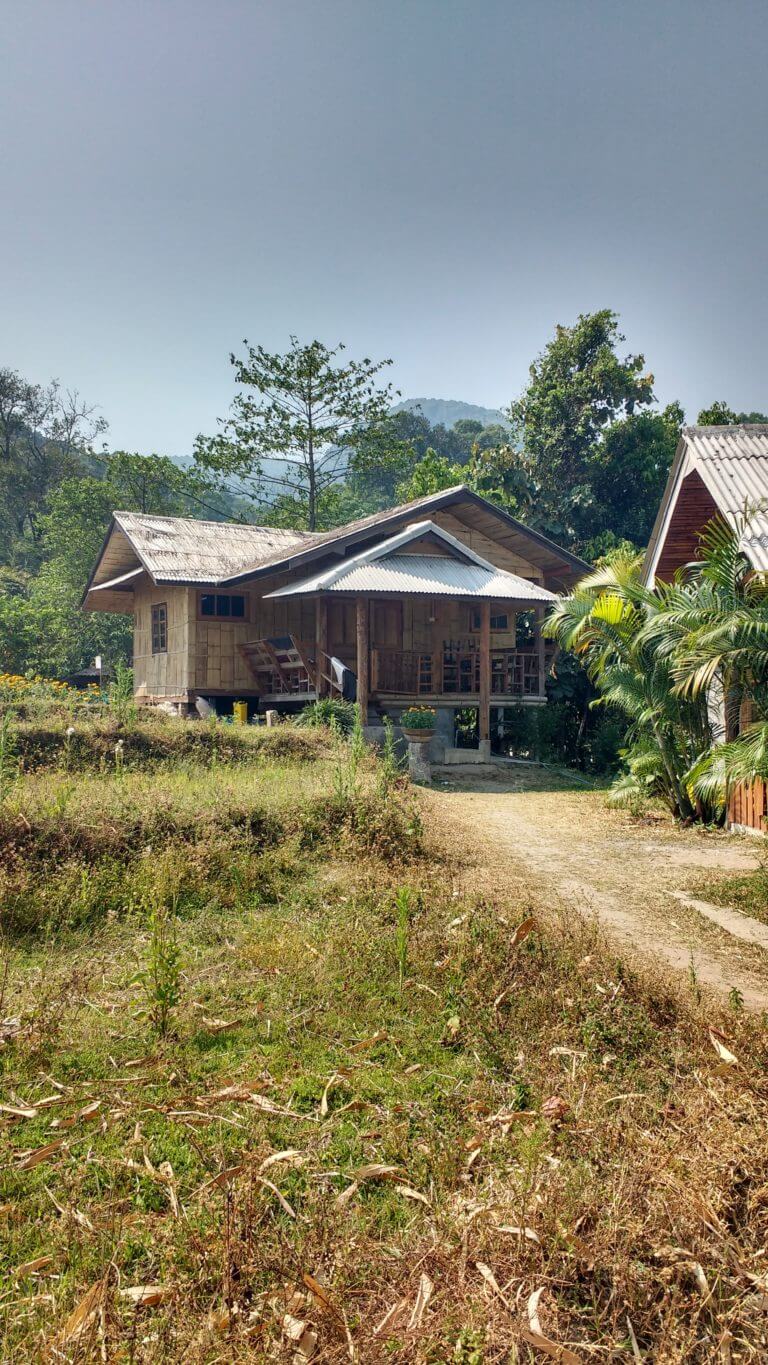 I was shown round a series of simple cabins by a village girl from the Karen tribe and a Bangkok University student of tourism. After putting my backpack in a cabin, they then led me around fields of flowers, over bamboo bridges to feed pellets to river carp, and eventually for a mile or two through the forest to the Pha Siew waterfall.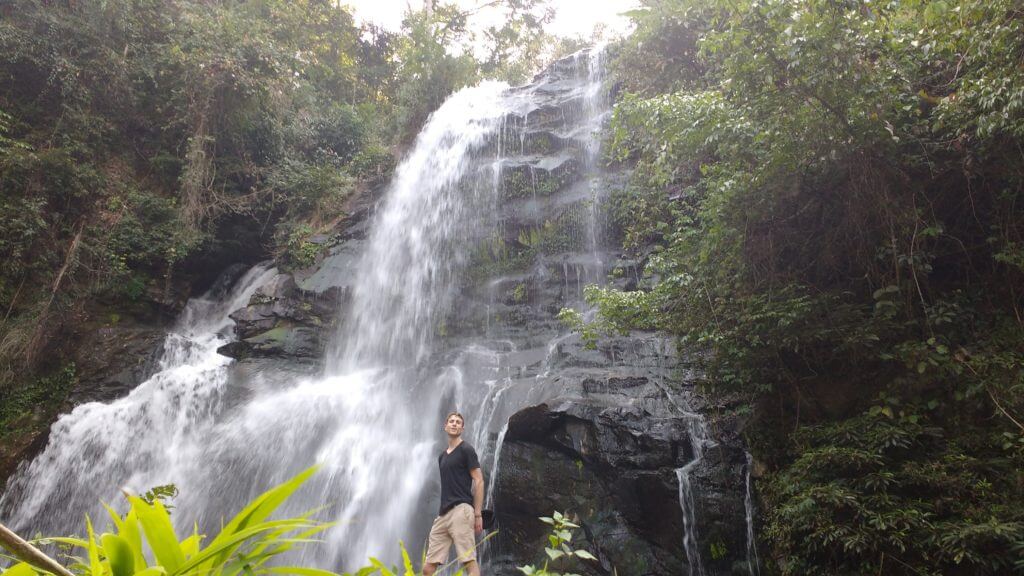 On the way we passed coffee plants, cinnamon trees, and banana trees before meandering our way through a strawberry plantation to the sound of cascading water in the distance.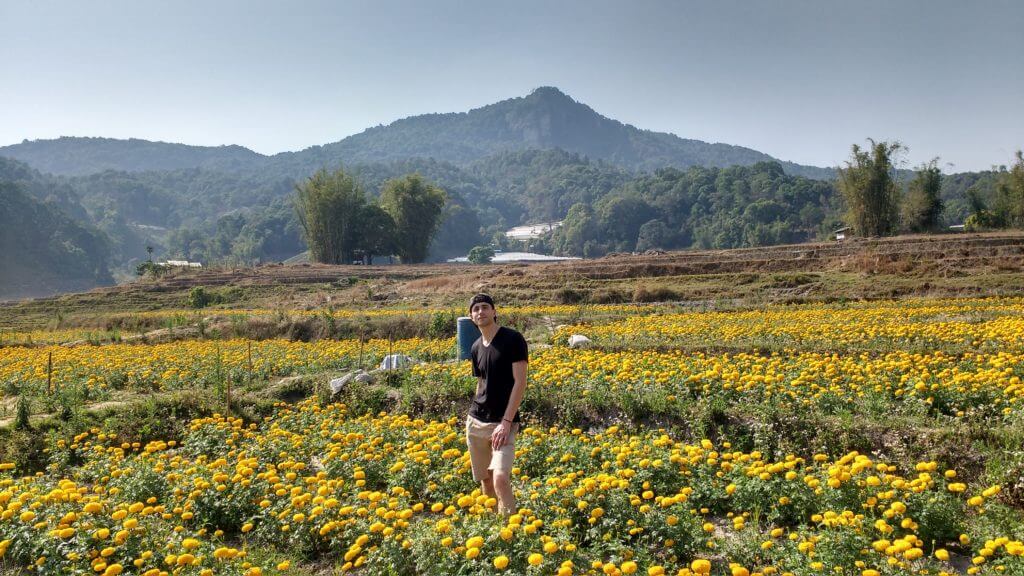 When I returned to the village at the end of the day I was worn out and hoped to retreat to my cabin to recuperate before dinner, but this was not to be. A throng of Thai students had occupied the adjacent cabin. They invited me over to share snacks and jokes, and persisted in keeping my glass of beer permanently topped up. I was blown away by the hospitality and friendliness of Thai people who welcomed me so naturally as a friend.
I awoke to the sun peeking through my windows the following morning. I took the opportunity to sample the coffee that the region is famous for. While I can't claim to be a coffee connoisseur, I can appreciate that the rich, smooth roast woke me up enough to negotiate the way back to Chiang Mai.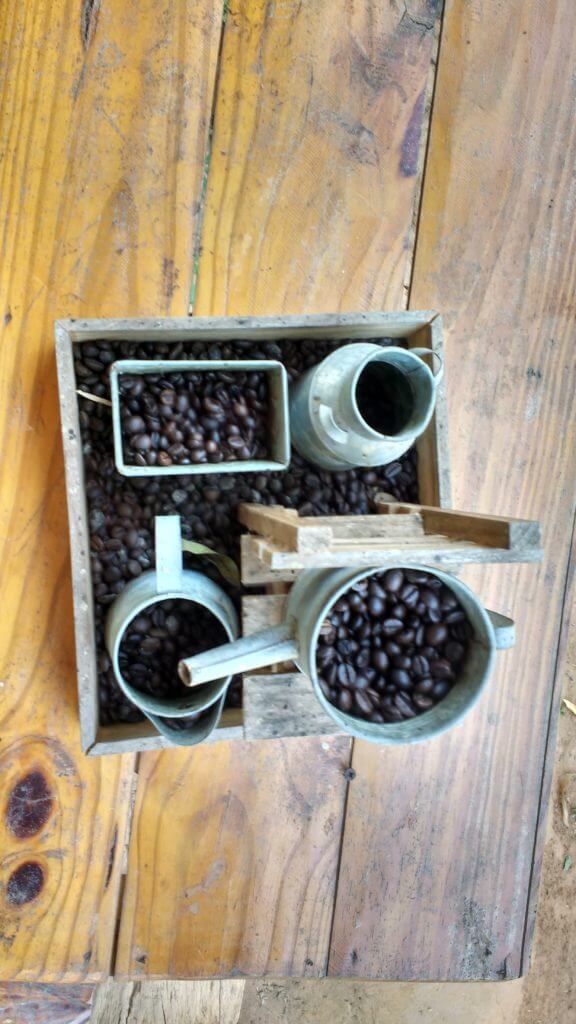 After a fresh breakfast, seemingly rustled up in seconds by a skilled Thai chef, I threw my pack in a pick-up leaving the village and made my way back to Chon Tom.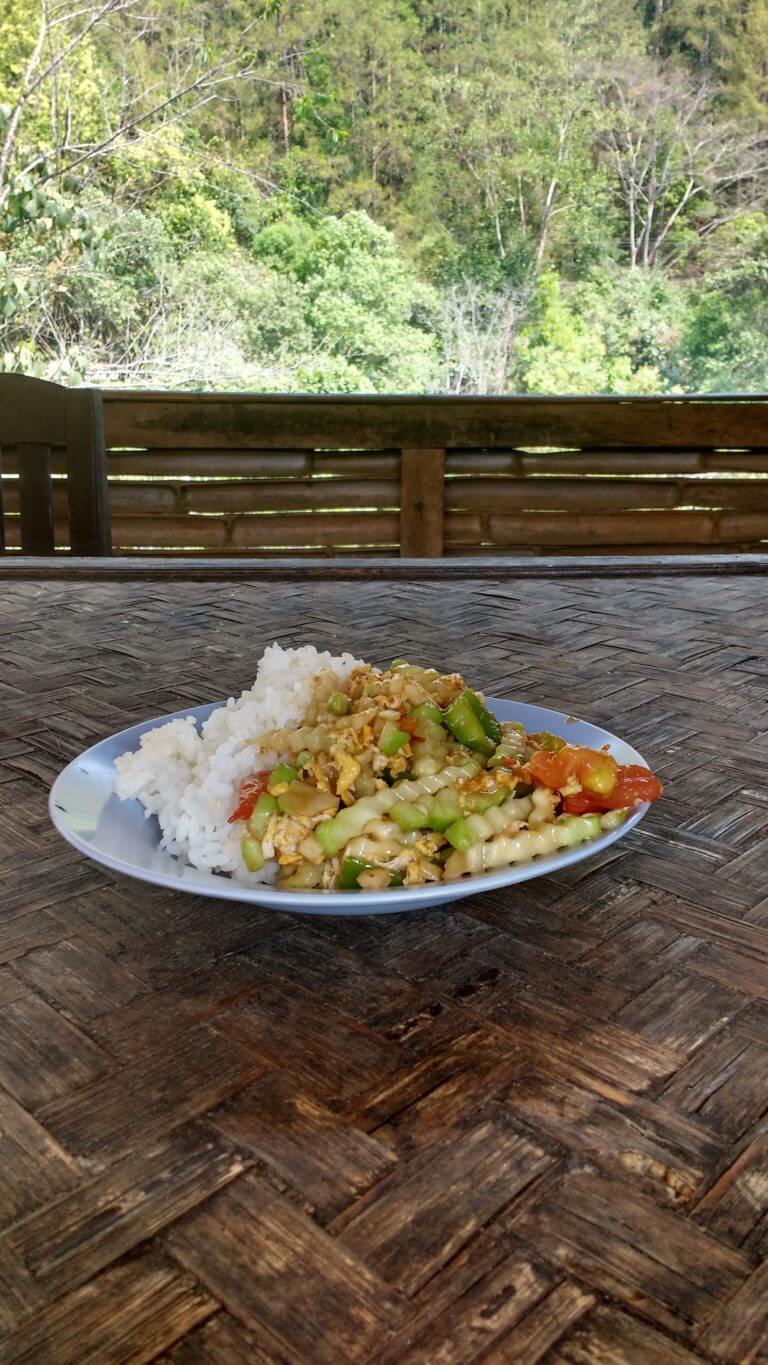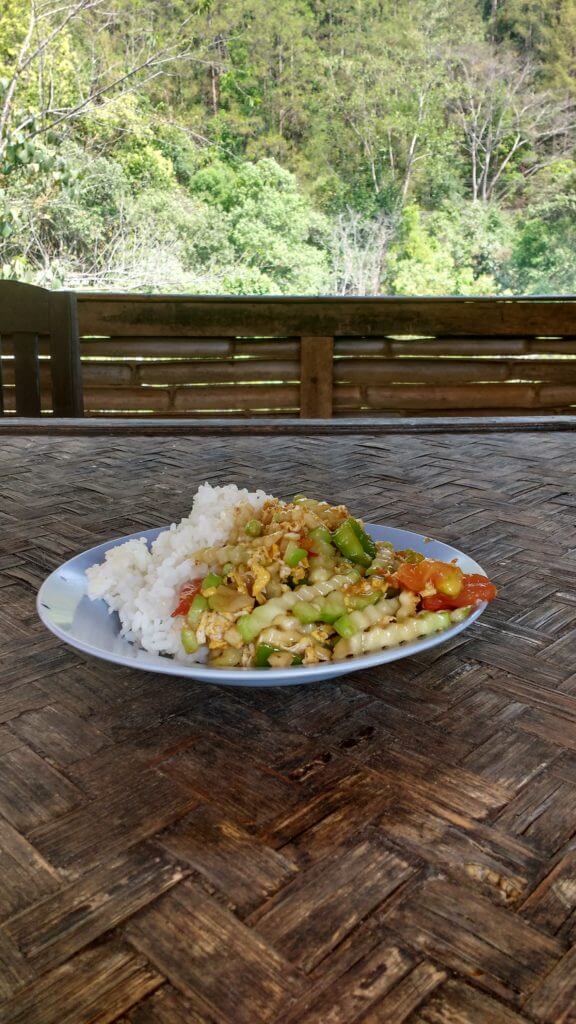 My brief visit had offered a rejuvenating taste of rural life at a slower pace. Although I visited during dry season, I would recommend scheduling your visit during the wet season, when the tea farms are most beautiful, thinly veiled with a layer of mist, and temperatures are likely to be more comfortable for exploring the area on foot.
---
How to Get to Ban Mae Klang Luang :
Walk or take a taxi to Chiang Mai Bus Station, situated just north of the walled city.

From here, take a bus to Chom Thong. The first bus leaves around 6am and buses run regularly through the day.

After a journey of an hour or so, disembark at the market just next to Wat Phra That Si Chom Thong Temple.

Take a pickup taxi from here to Mae Ban Klang Luang.
---
Want to visit Ban Mae Klang Luang? Pin this post for later!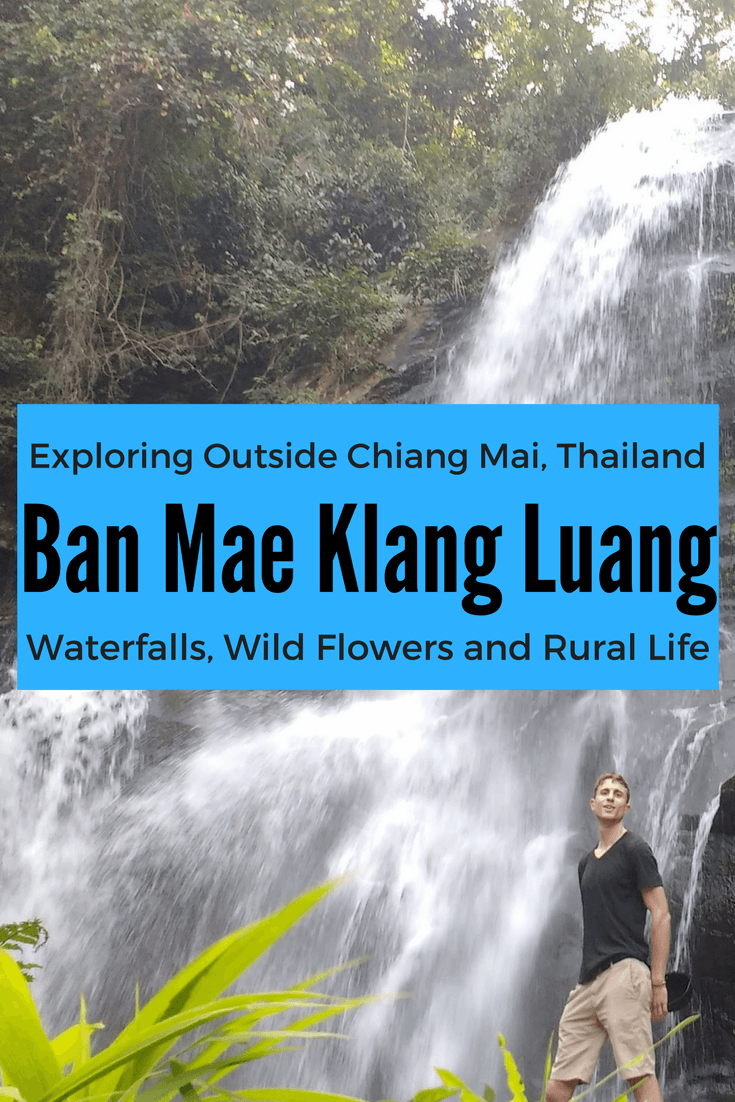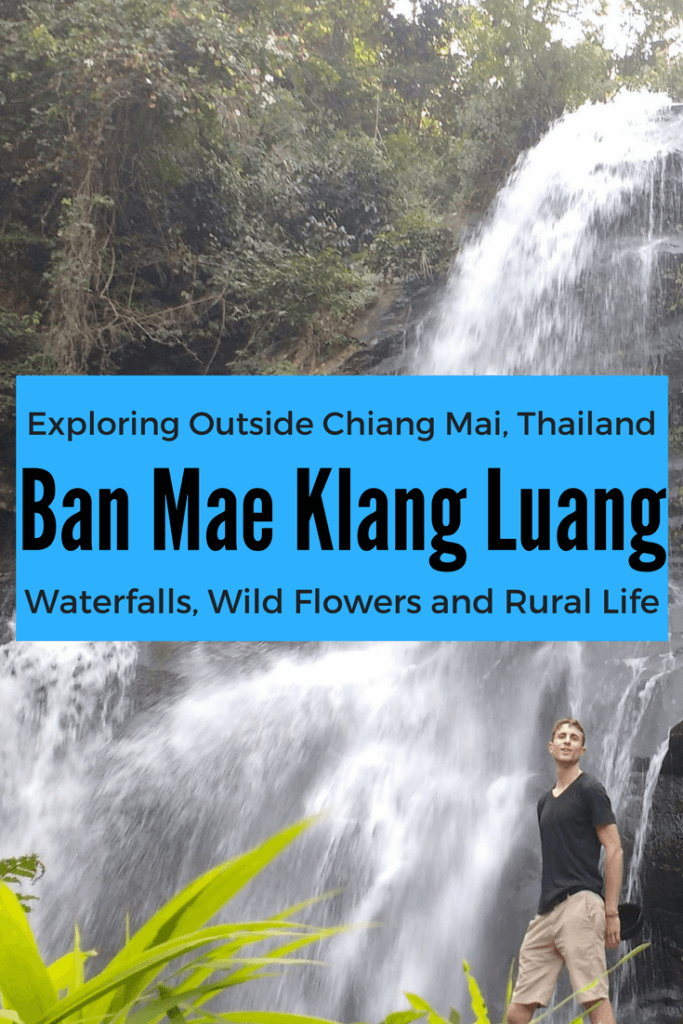 ---
About the Author
Writer, flaneur, and author at SIM Tourist, Kieran hails from the English Midlands and specializes in environmental issues, technology, and eco-tourism.
---
Have you been to northern Thailand? Would you visit Ban Mae Klang Luang?