This article may contain affiliate/compensated links. For full information, please see our disclaimer here.

---
This is a guest post from Tiffy, a.k.a. AsiaTravelBug. Tiffy has visited Japan 6 times. Her favorite cities are Kyoto and Tokyo and she would choose to visit Japan over Paris in a heartbeat. She is excited to share her picks for the best scuba diving spots in Japan! 
---
7 Best Scuba Diving Spots in Japan
Japan may not seem like the most tropical of destinations for vacationing, but its unique geography actually makes it a perfect travel spot for enjoying the cold of the Japanese Alps one day and the tropical beaches of the southern islands the next. Southern Japan offers multiple diving destinations perfect for seeing the flourishing underwater ecosystem while providing a warm and relaxing climate to bask in. There are many options available for diving, but each area may present differing difficulties and skill levels. From easy dives for the beginning diver to advanced for the seasoned diver, Japan offers a scenic diving adventure for everyone.
Going Diving? Be sure you have travelers insurance that covers SCUBA. 
---
Pin this post for later!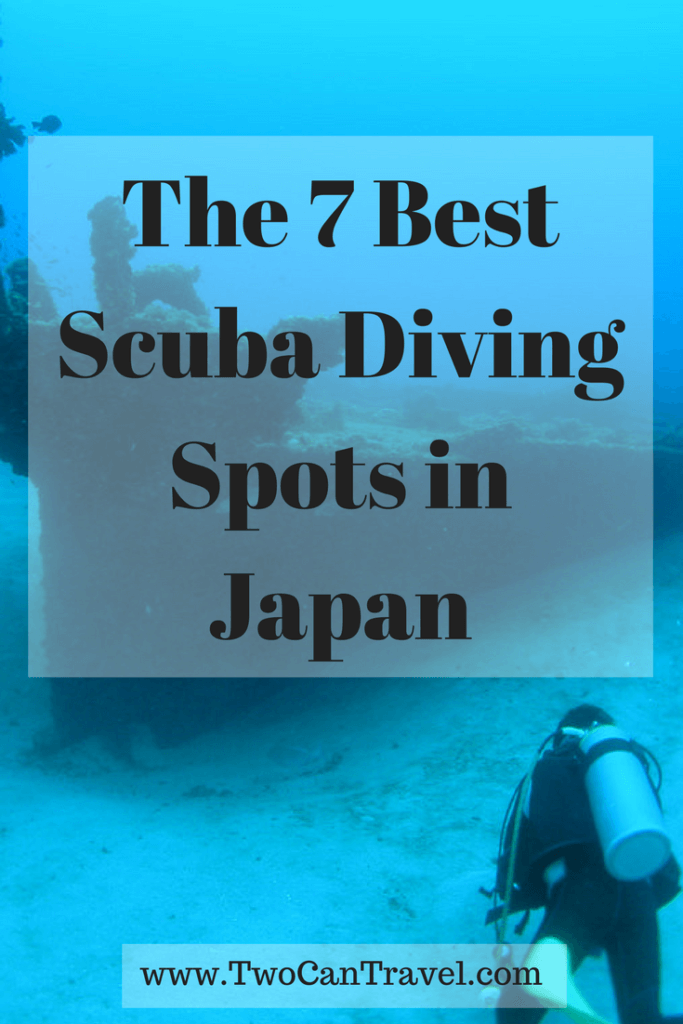 ---
1. Yoron Island, Kagoshima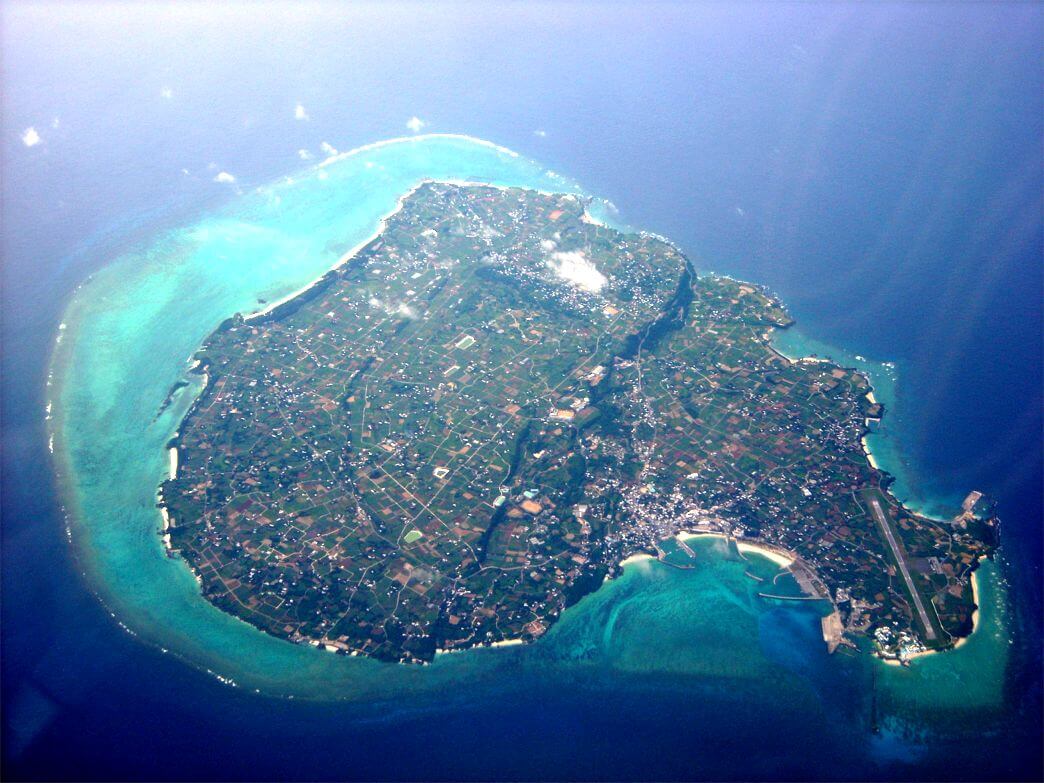 Yoron Island is a diver's paradise with pristine beaches and healthy coral reefs teeming with aquatic life. Several types of tropical fish and reef sharks can be found in the reefs, making is a popular diving spot. When you're not diving, a popular activity on Yuron Island is visiting the famed star sand sandbank, which is only accessible for a few hours before high tide. There you can find star-shaped sand, considered to bring good luck to the locals.
2. Miyako Island, Okinawa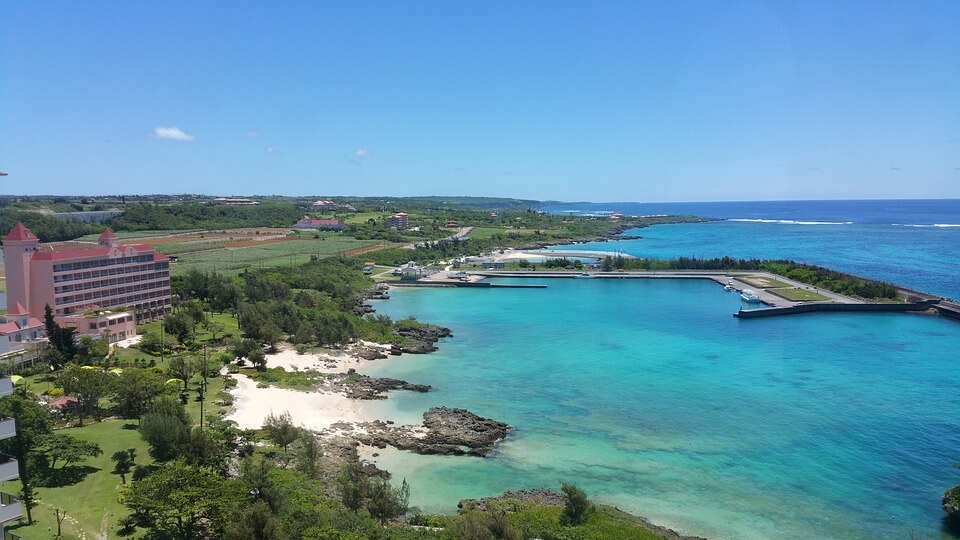 The diving adventures are plentiful off of Miyako Island. Just off the sandy white beaches you can find coral reefs, naturally created caves, tunnels, and arches, perfect for the seasoned diver. The Blue Cave is a popular dive spot, providing a fun yet challenging diving experience. The clear blue waters are warm and inviting, filled with various species of fish and aquatic life.  Turtles, lionfish, candy crabs, and clownfish can all be found in this underwater oasis.
3. Chichijima, Ogasawara Islands, Tokyo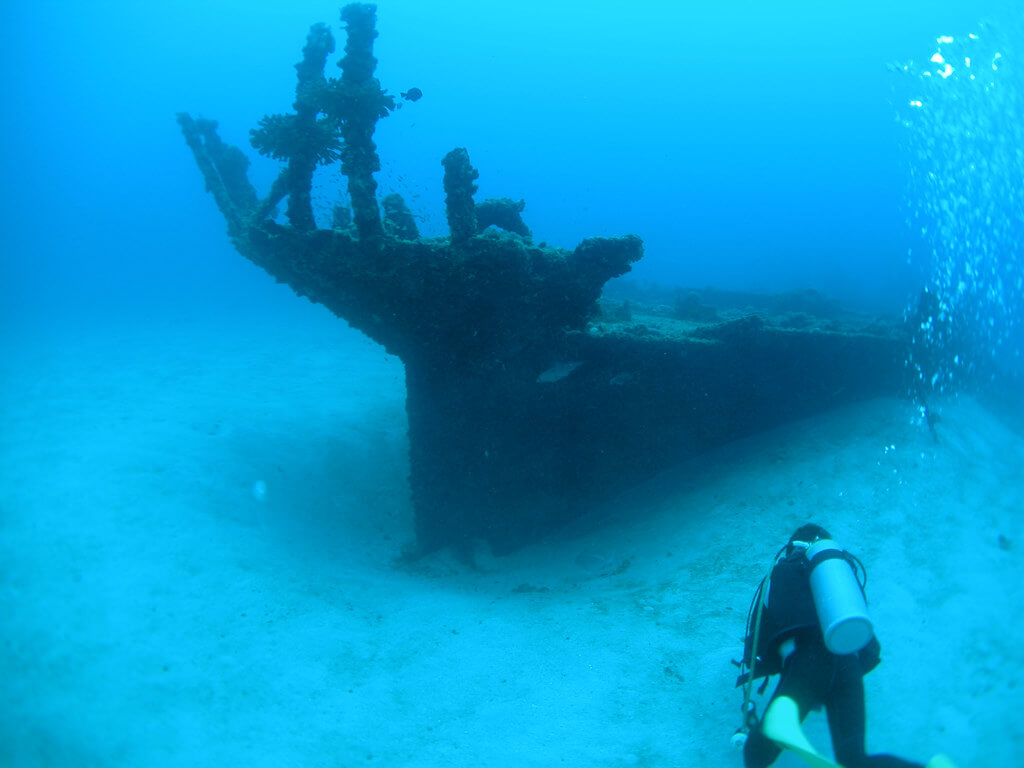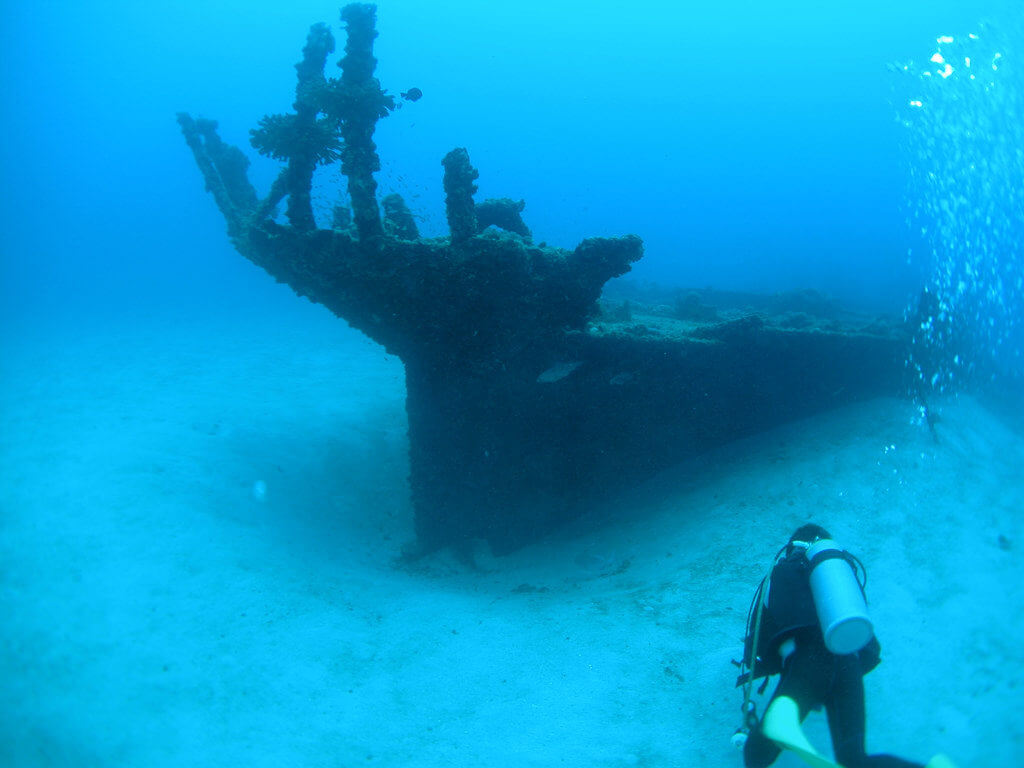 Chichijima is the largest of four islands in the Ogasawara group of islands and is known as the "Galapagos of the Orient." It is the ideal destination for diver's looking to complete some adventurous wreck dives. In addition to the many sunken ships from WWII, it is also possible to spot some whales during the migration season. Humpback whales make their way past the Ogasawara Islands from December to March and you can find diving boats to take you to some hot spots perfect for picture-taking.
4. Hateruma Island, Okinawa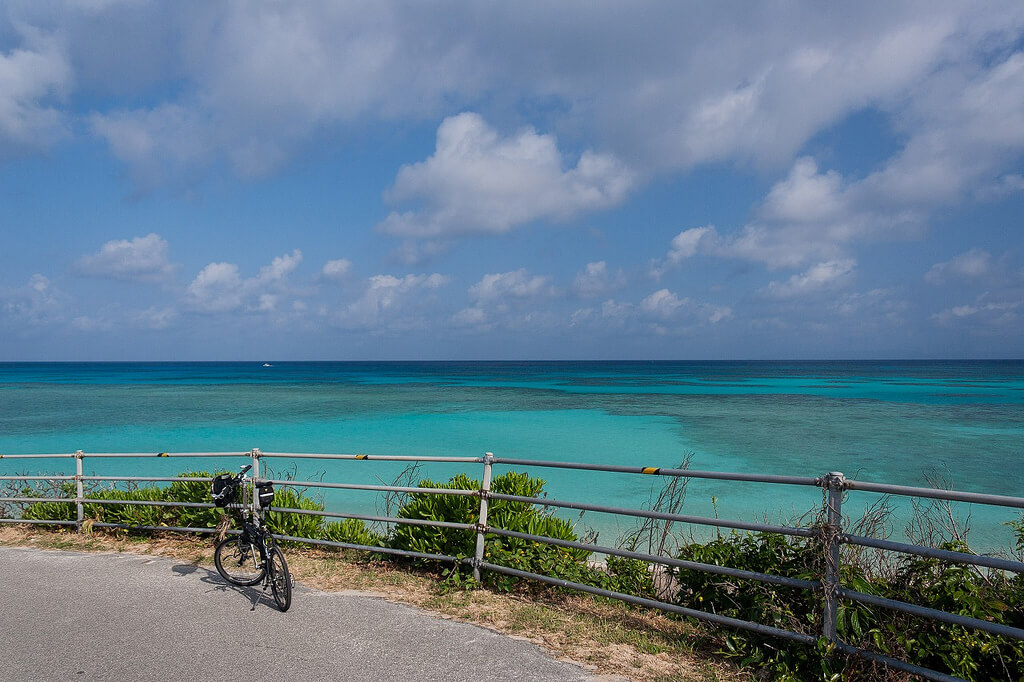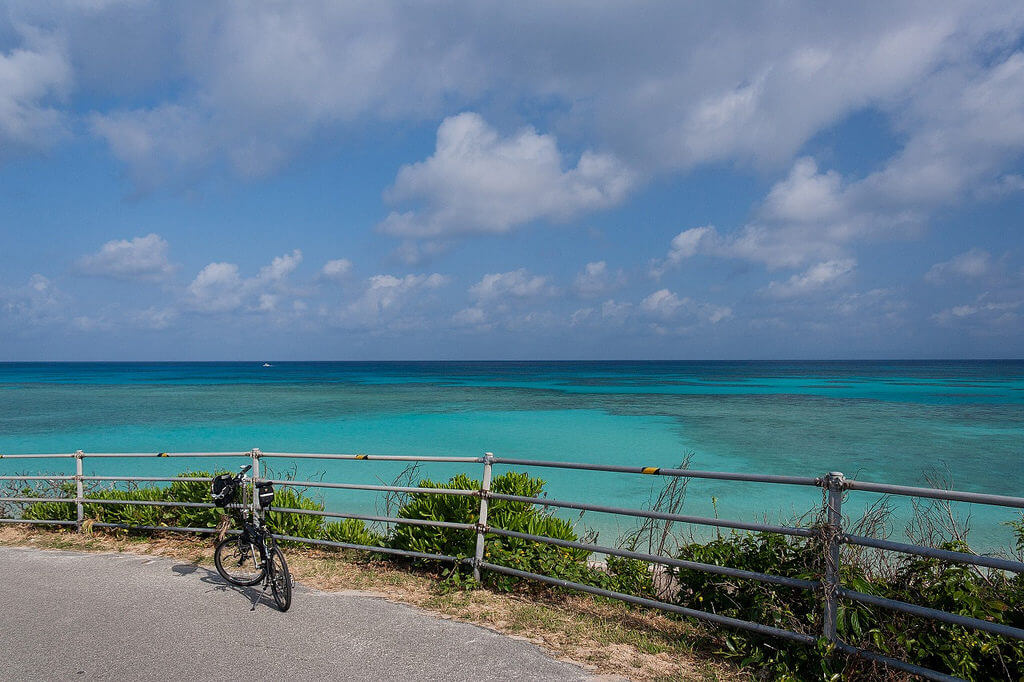 Hateruma Island has been voted as a top dive location in Japan and for good reason—its sapphire waters host a number of different brightly hued tropical fish. Make sure to bring your camera as you'll have many opportunities to get the perfect underwater shot of the aquatic life located here. Hateruma Island is the southernmost inhabited island of Japan, so you can be sure of warm weather and enjoyable waters. Hateruma is the perfect spot for using the portable wifi in Japan, as the area is sparsely populated but has many amazing sights around the area.
5. Ishigaki Island, Okinawa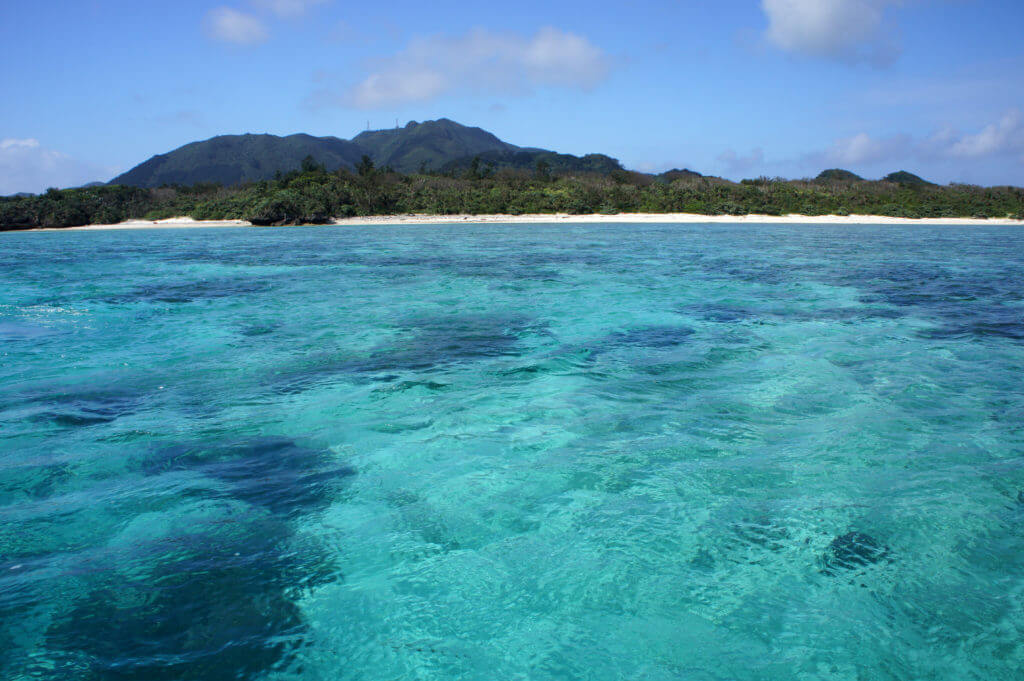 Transparent blue water surrounds Ishigaki Island and is a wonderful area to visit for spotting a number of marine mammals. Plentiful coral reefs bring a variety of fish and sea creatures, but the real draw is the population of manta rays. Manta rays flock to this underwater environment in search of plankton. They can be found in large groupings and are a picture-worthy sight to see. This is also a destination for spotting humpback whales during their migration and with the clear blue waters, they are easily spotted.
6. Yonaguni Island, Okinawa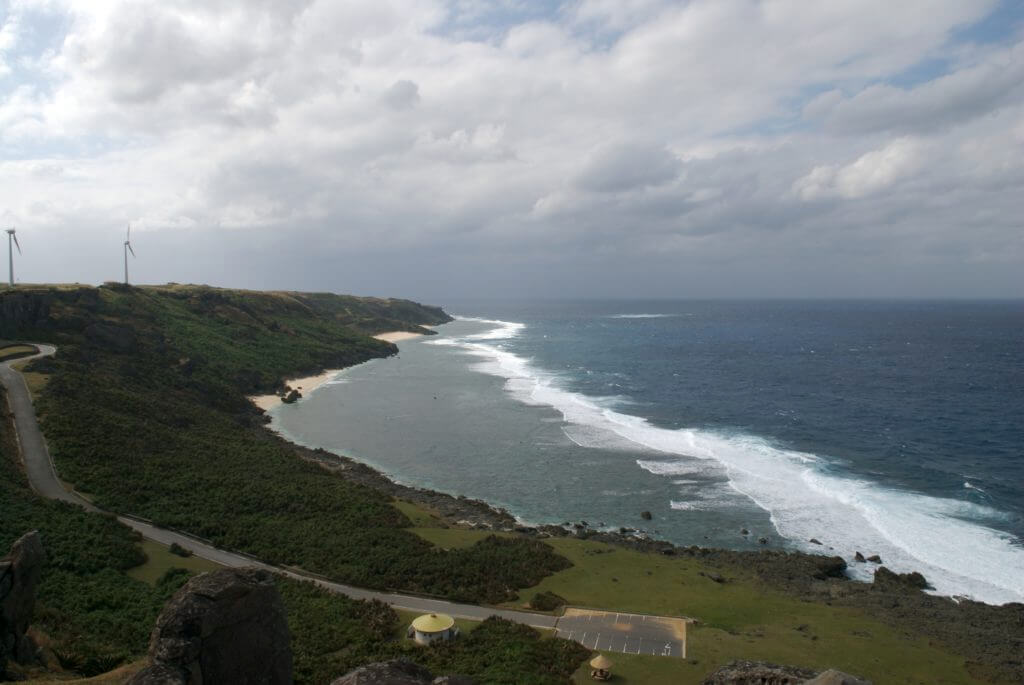 Yonaguni is the westernmost island of the Okinawa prefecture. It has clear, sparkling waters that remain relatively warm throughout the year. Perhaps best known for its mysterious underwater stone structures, Yonaguni Island is a destination perfect for the adventurous explorer. The underwater stone structures have not been studied thoroughly enough to conclude if they were created by man centuries ago, or if they are naturally occurring. Whatever the case, they are a spectacular sight to behold. Other draws to this diving location include large schools of hammerhead sharks, butterfly fish, turtles, and moray eels. Caverns and swim-throughs provide plenty of activity for the seasoned diver.
7. USS Emmons (Kouri Island), Okinawa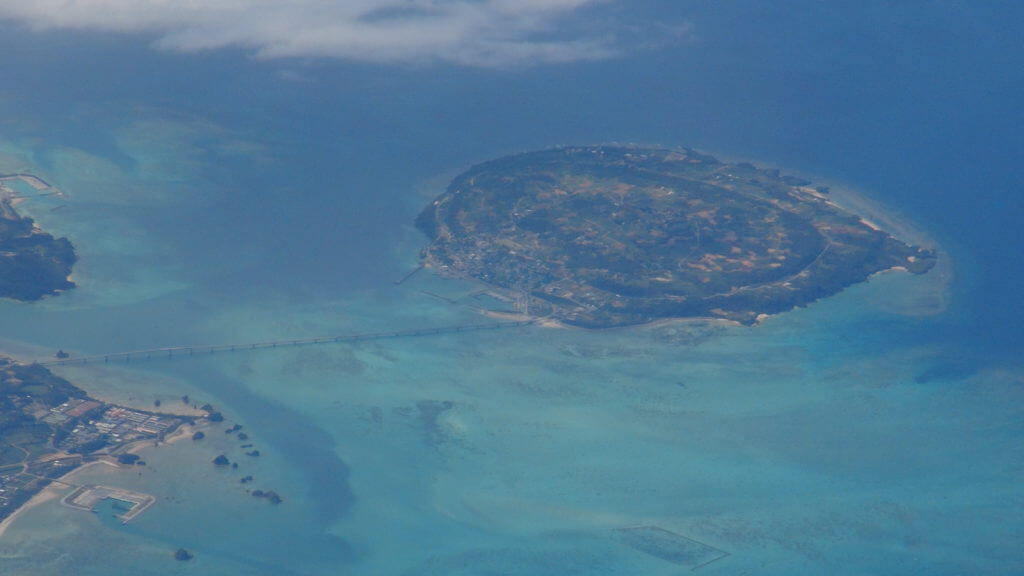 The USS Emmons rests peacefully one mile off the Coast of Kouri Island. It is roughly 150 feet below the surface and has sat in peace there since being hit by five Japanese kamikazes during WWII. You will find a ship that seems to be frozen in time, with guns at the ready and still loaded with ammunition. It is a somber yet eye-opening experiencing that is worthy of a visit. Each year on the anniversary of the sinking, Japanese and American divers visit the ship in remembrance of all the lives lost on the ship and during the war.
These spots may be considered the best in Japan, but there are numerous other locations that would appeal to the diving hobbyist. Multiple diving companies are scattered throughout Japan and provide guided tours, from beginner to advanced, and can last from several hours to several days. While the cities and mountainous landscape may draw most the most attention of this beautiful country, diving the sapphire waters off the coast will make a memorable and adventurous experience definitely worth taking.
---
Was this post useful? Pin it to reference later!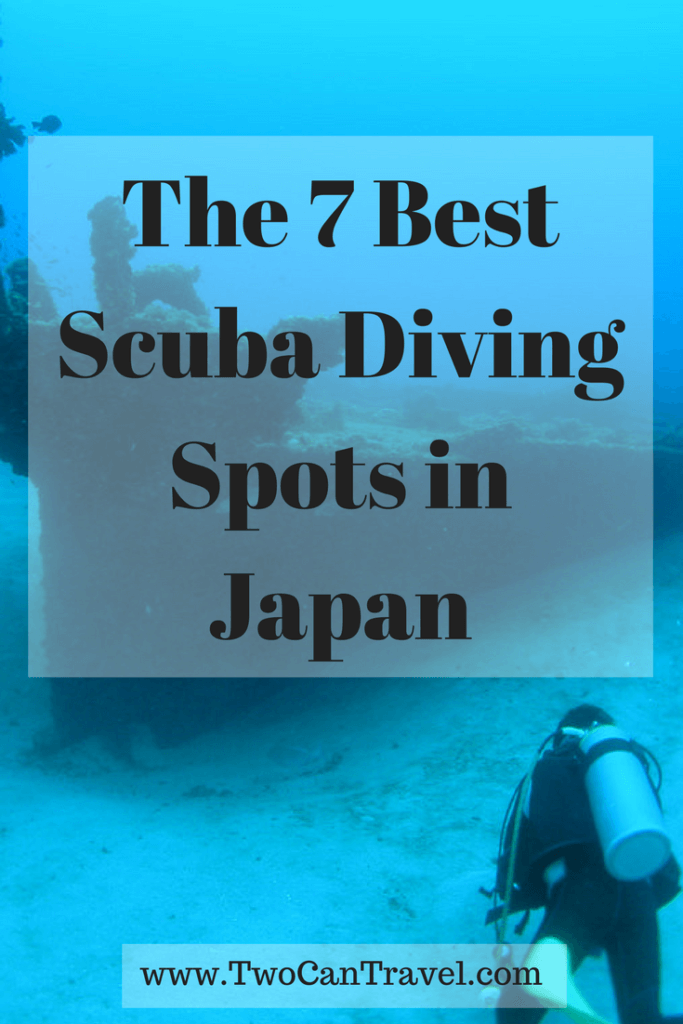 ---
About the Author

Tiffy, a.k.a. AsiaTravelBug, is a travel planning freak, an ex-finance manager and currently a digital marketing ninja. Traveling has kept her sane from all the hustles and bustles of corporate life. Despite being a nervous flyer, Tiffy's wanderlust has led her to visit Japan for 6 times (and counting). Her favorite cities are Kyoto and Tokyo and would choose to visit Japan over Paris in a heartbeat!
---
Have you been scuba diving in Japan? Where would you like to dive (or snorkel) in Japan? Share in the comments!
---