This article may contain affiliate/compensated links. For full information, please see our disclaimer here.
Getting a Visa for Vietnam can be confusing! From getting a Vietnam E-Visa, Vietnam Visa-On-Arrival, or getting a visa at an Embassy, we break down how to do it in this guide.
---
 Need this info? Pin it for later!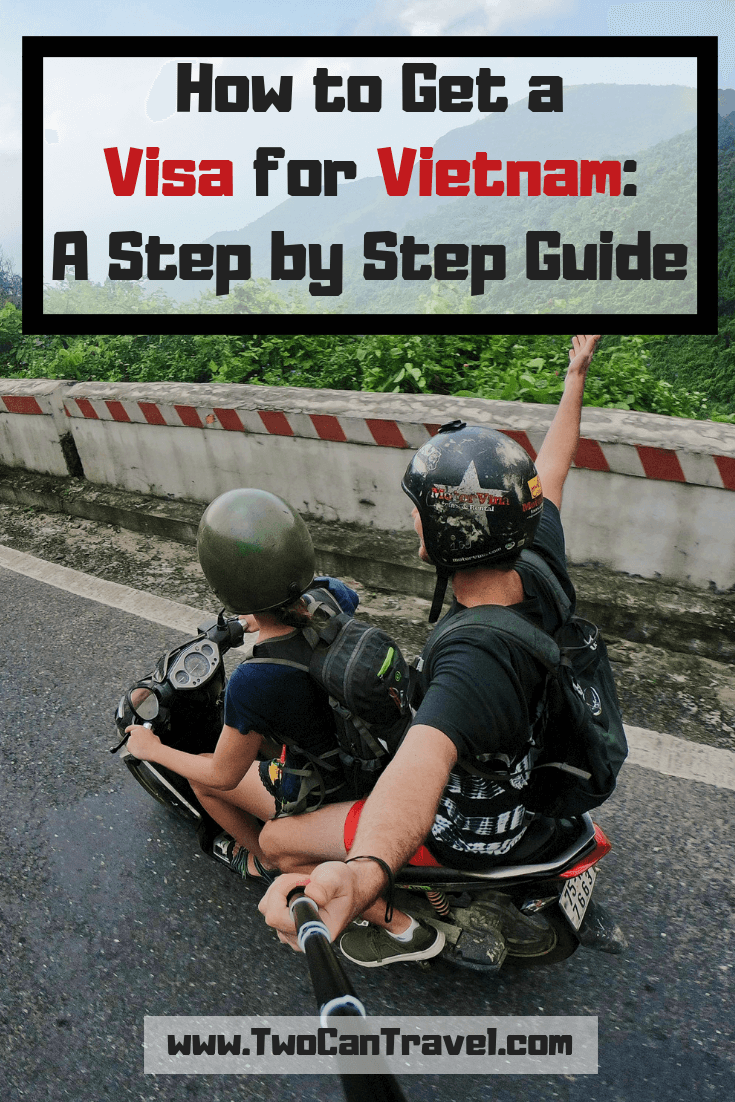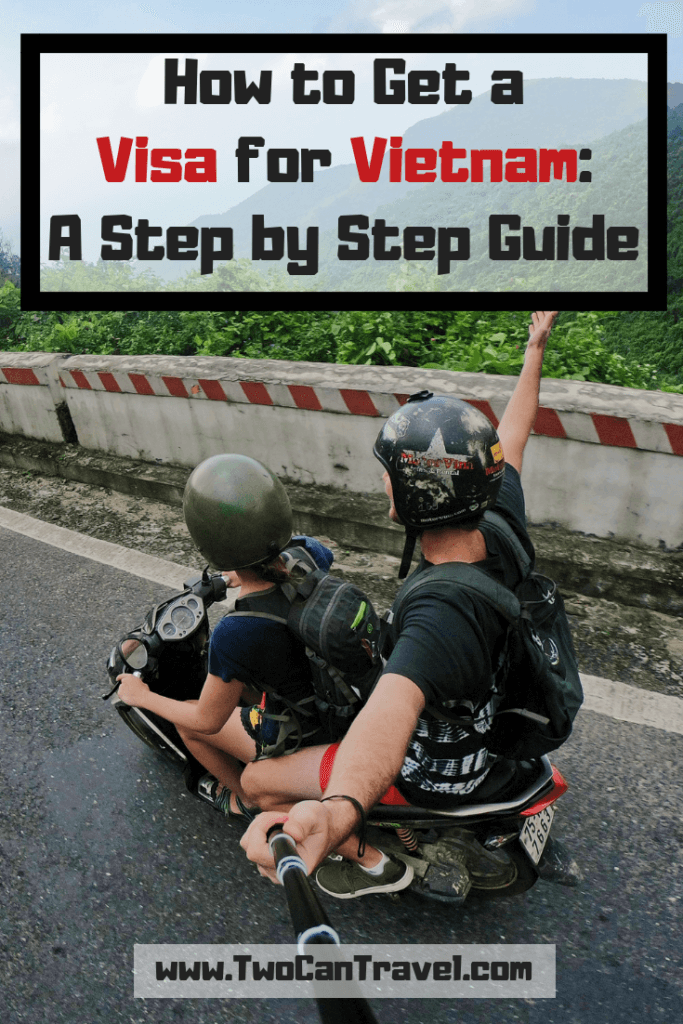 The world is only getting smaller. But no matter how small the world gets, you still need the proper paperwork to get to your destination. Unless, of course, your preferred destination is a holding cell at immigration. And from what I've heard, those are not pleasant places.
Here you'll find everything you need to know about getting an E-visa for Vietnam. Why an E-Visa? Vietnam wants you to visit, and they are making the visa process easier by making it all accessible online. Read on to find out how to get your E-Visa. Vietnam will thank you.
1) E-visa for Vietnam 101
If you're planning a 30-day single-entry visit to Vietnam, go with an E-visa. Make sure your passport has at least six months of validity left and that you have at least two blank pages for the stamps or you won't be allowed in the country.
You'll also need a printed copy of the E-visa. You Vietnam visa photo should be passport-sized (4cmX6cm). along with a color copy of your passport photo page to make sure the visa application process goes smoothly. E-visas are accepted at almost every major port of entry into Vietnam, making them great for the adventurer on the go.
Be aware that E-visas are valid for 30 days, are single-entry only and non-renewable. If you leave Vietnam, you'll have to get a new visa if you want to return. Personally, we have used iVisa in the past and we highly recommend their no-hassle services. The service fee is well worth it and will save you a lot of headaches. Especially when it comes to dealing with government paperwork. But if you're in the mood to fill out extra Vietnam visa application forms and bureaucracy is more your style, you can also apply for an E-visa directly from the government.
You must use the E-visa within six months of receiving the paperwork. The 30-day clock starts once you enter the country. But on the plus side, you won't have to wait in the visa-on-arrival line. You get to wait in line with the rest of the folks in the normal immigration lines. Oh boy!
What you'll need to bring to get your E-visa:
Passport with 6 months of validity and two blank pages
Printed copies of E-visa paperwork
Two passport-sized photos (4cmX6cm)
Clear, color copy of passport photo page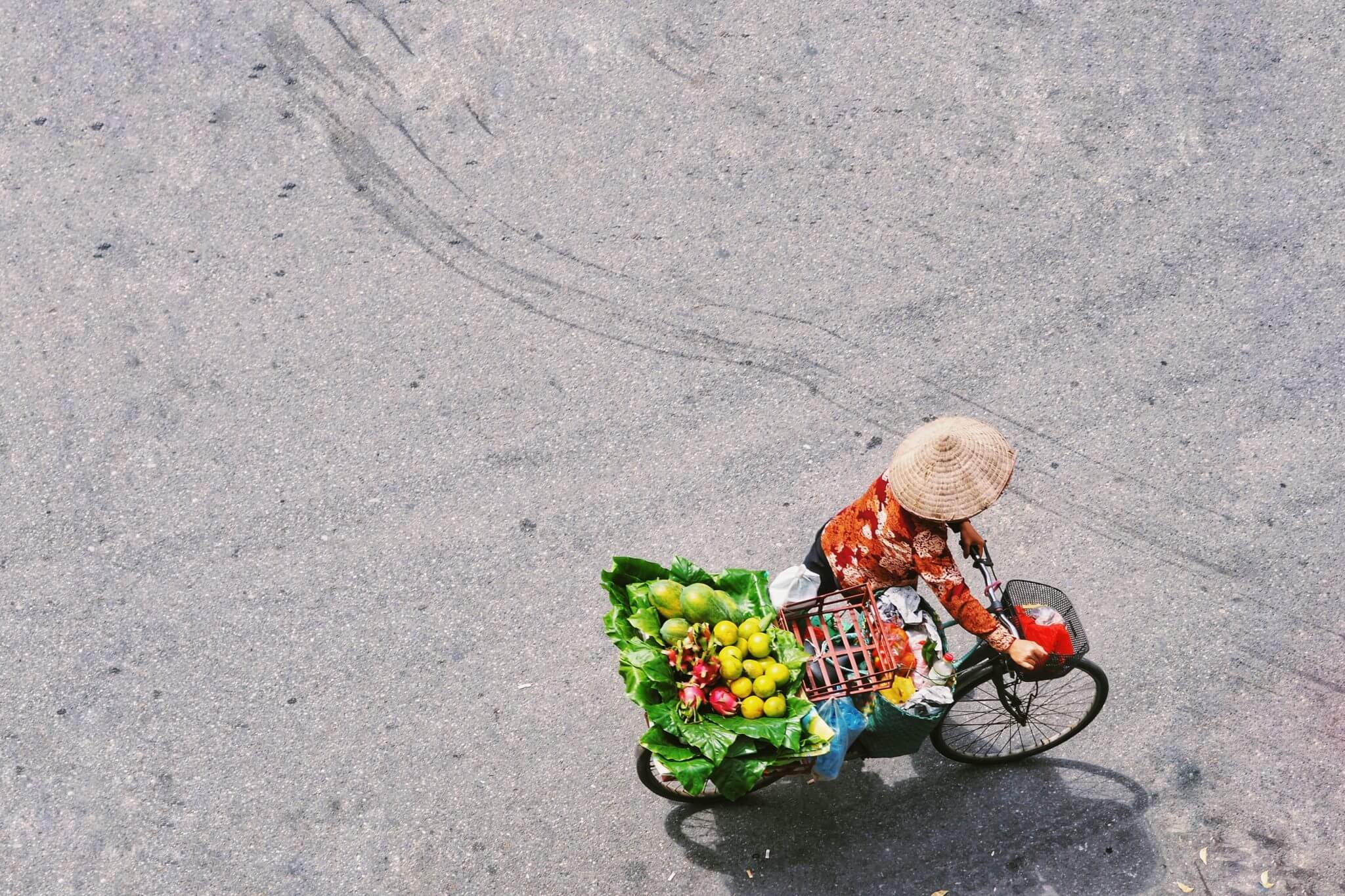 2) Vietnam Visa Fees and You
There are some fees associated with getting an E-visa. There is a 25USD fee for the visa itself plus any expediting fees if you need it extra fast. Typically the E-visa will be processed within three business days, so you shouldn't have to pay any expediting fees. Make sure to plan ahead or your Vietnam visa costs will skyrocket. We have used iVisa and they have been fast, courteous, and professional. If you are planning on getting an e-visa, we recommend using iVisa.
If you are traveling with your kids under the age of 14, you can add them onto your E-visa application. Anyone over the age of 14 must have their own completed paperwork.
On the Vietnam visa from you will be asked for the address where you'll be staying during your stay. List the name of the hotel where you'll begin your journey. If you're into the backpacking, no-booking-ahead lifestyle, you can write down the name of a guesthouse you found online.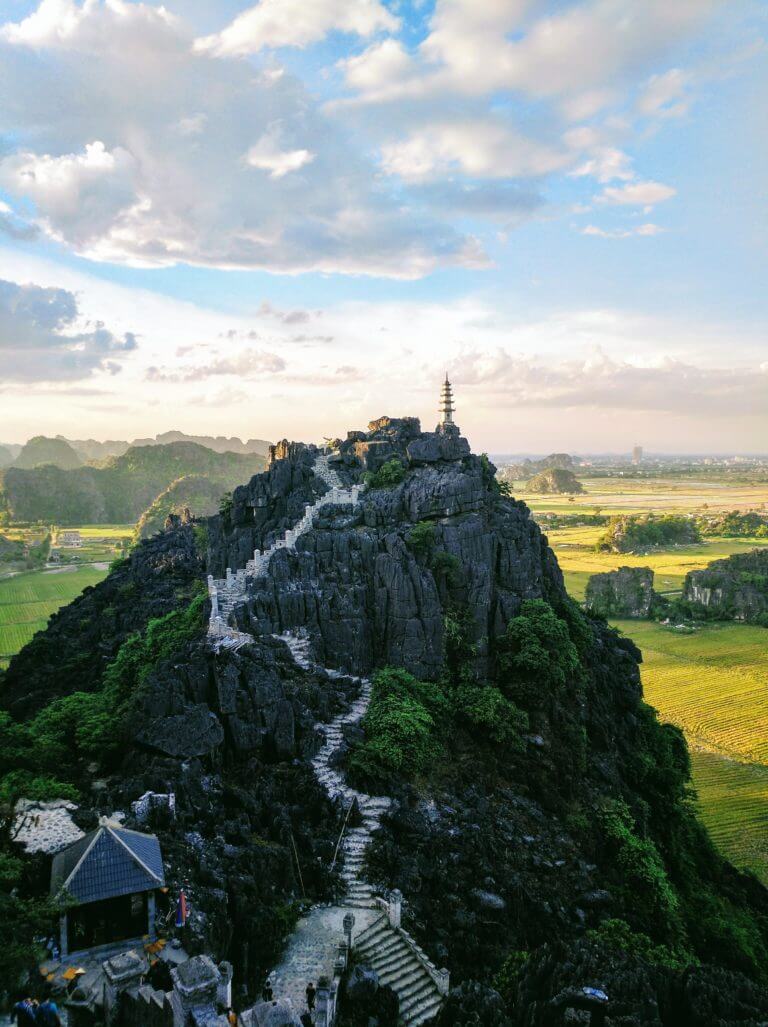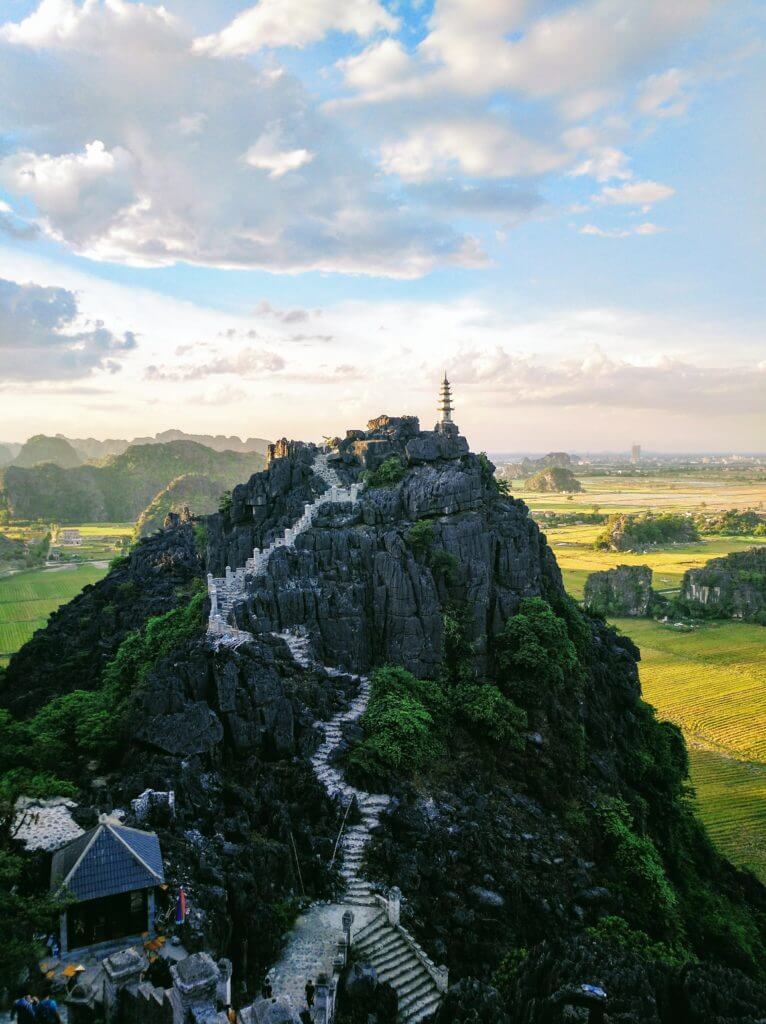 3) Are You Eligible for an E-Visa?
Not all countries are eligible for an E-visa. If your passport country is not eligible for an e-visa then your Vietnam visa will have to be sorted through an embassy or through a visa-on-arrival service. Check the list below to see if you're eligible for an E-visa.
List of countries eligible for a Vietnamese E-visa:
Argentina
Australia
Armenia
Azerbaijan
Belarus
Brunei
Bulgaria
Canada
China
Colombia
Cuba
Czech Republic
Denmark
Finland
France
Germany
Greece
Hungary
India
Ireland
Italy
Japan
Kazakhstan
Luxembourg
Mongolia
Myanmar
Netherlands
New Zealand
Norway
Panama
Peru
Philippines
Poland
Romania
Russia
Slovakia
South Korea
Spain
Sweden
Timor Leste
United Arab Emirates
United Kingdom
United States
Uraguay
Venezuela
4) Vietnam Visa Exemption
Certain countries can enter Vietnam visa exempt. No need for paperwork. All you need is your passport and a smile. You don't really need a smile, but it does help.
90 Days Visa-Exempt
Chile
30 Days Visa-Exempt
Thailand
Indonesia
Singapore
Malaysia
Cambodia
Laos
Kyrgyzstan
21 Days Visa-Exempt
Phillippines
14 Days Visa-Exempt
Myanmar
Brunei
15 Days Visa-Exempt
These passports require a printout of onward travel. It's still a visa exemption, Vietnam just wants to know you're leaving soon. You'll have to prove you're leaving Vietnam within 15 days. It is usually a good idea to have a physical copy of all upcoming flights when it comes to dealing with immigration. An email on your phone tends to have less of an effect but can work.
Belarus
Denmark
Finland
France
Germany
Italy
Japan
Norway
Russia
South Korea
Spain
Sweden
United Kingdom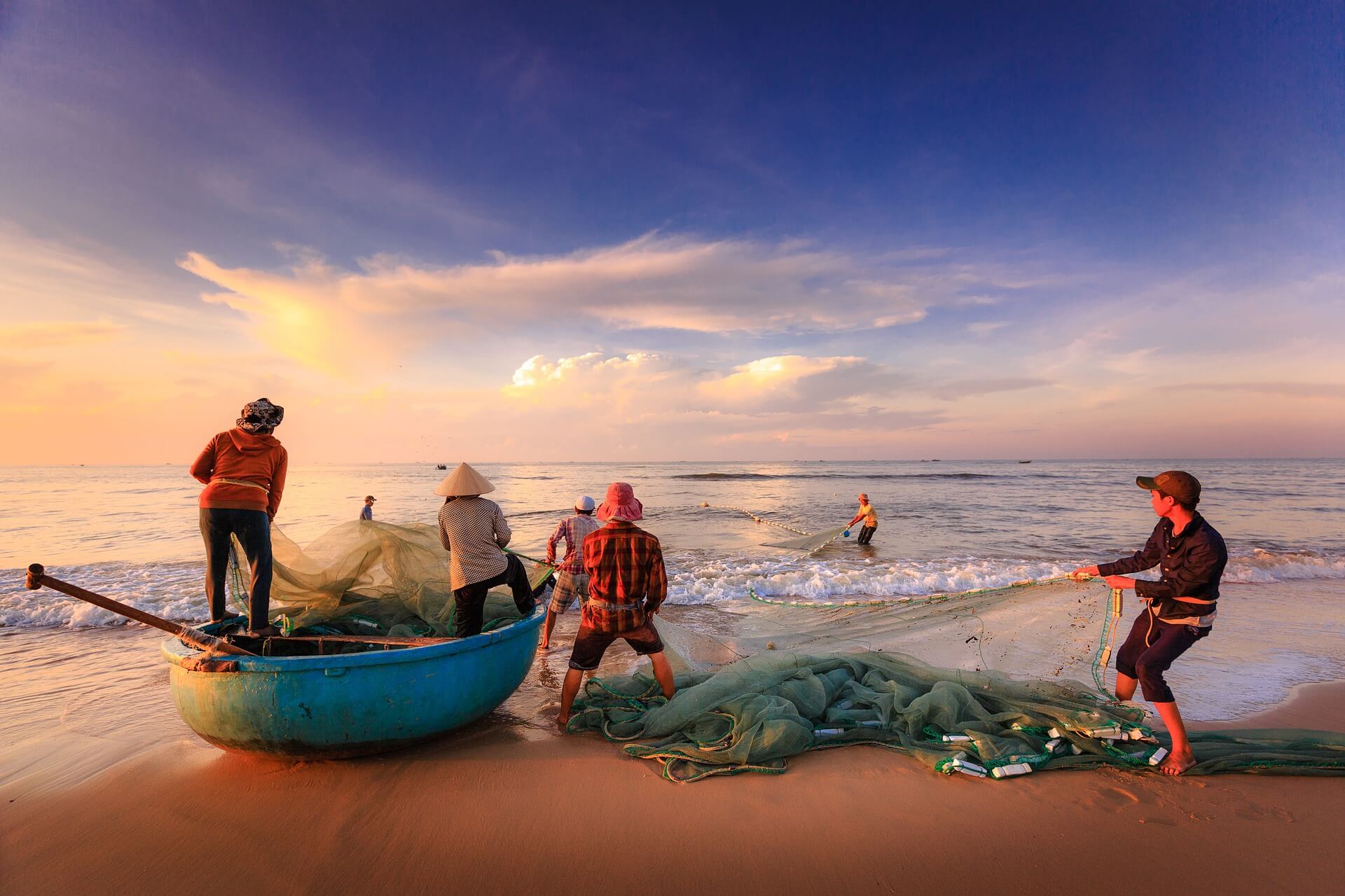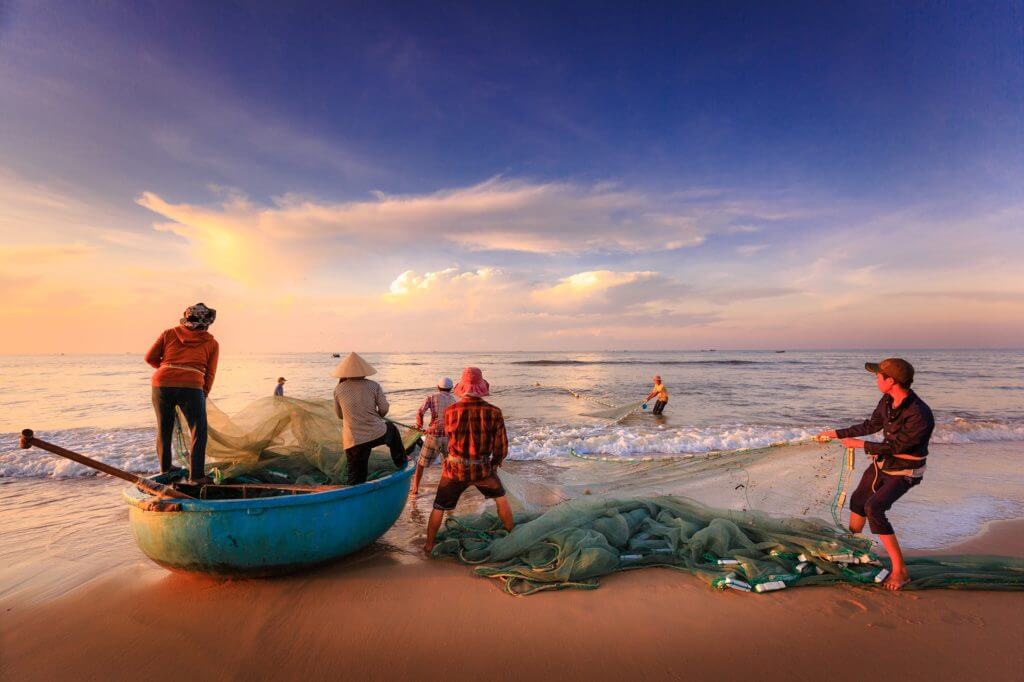 5) E-Visa or Visa on Arrival?
If you are planning to spend more than 30 days traveling in Vietnam, you should steer clear of the E-visa. Fortunately, Vietnam also offers a visa-on-arrival. The name is misleading, however, as you will need to fill out paperwork and get a visa approval letter from the Vietnam Immigration Department before you arrive in Vietnam.
To get started, you will need to find an online visa-on-arrival (VOA) business or an online travel agency. iVisa is a great hassle-free option. Once you are approved, you will receive a Vietnam visa approval letter (it should look something like this) in your email. Make sure all the information on your Vietnam visa letter is correct, print it out and bring it with you when you fly into Vietnam. Do not forget your approval letter, Vietnam will turn you away.
The great thing about getting a visa-on-arrival is they are available from one month to one year, can be multiple-entry and can be extended. The visa-on-arrival is a better option for those looking for a multiple-use Vietnam tourism visa. Note that each visit on a multiple-entry visa is capped at 90 days. You'll have to exit the country and return to keep your visa status and avoid a fine.
It's also important to remember that a visa-on-arrival can only be used at three major international airports: Hanoi, Ho Chi Minh City or Danang. If you are crossing by land or by sea, you will have to get your visa ahead of time at a Vietnamese embassy in another country.
Vietnam Visa Fee
So how much is a Vietnam visa? Your Vietnam visa price will vary depending on a number of factors. Your nationality, the length of the visa, if you want single-entry or multiple-entry and if you are applying for a Vietnam business visa. Some countries are eligible for a six-month multiple-entry visa (95USD stamp fee) and US citizens can get a one-year multiple entry visa (135USD stamp fee). Expediting fees can be pretty pricey, so make sure to plan ahead. You can check out the Vietnam visa cost for your nationality and travel plans here.
You will need to bring a printed copy of the approval letter as well as cash to pay the stamp fee to the visa-on-arrival counter at the airport. The stamp fee is 25USD for single-entry visas and 50USD for multiple entry visas. The Vietnam visa fee is payable in either United States Dollars or Vietnamese Dong, however, USD is preferred. Try to exchange currency for USD before leaving for Vietnam. There are money changers as you approach the visa-on-arrival counter but their exchange rates are notoriously high.
6) Get Your Visa at a Vietnamese Embassy Instead of Online
If you're in an area with easy access to a Vietnamese embassy and don't want to bother with an online Vietnam visa, you can get all of your visa needs taken care of right then and there and usually for much cheaper. We got our Vietnamese visas in-person at the Vietnamese embassy in Phnom Penh and it is a pretty simple process. The visa fee for Vietnam depends on your passport.
What you'll need to bring to get your Visa-on-Arrival
Passport with 6 months of validity
Two passport-sized photos (4cmX6cm)
Clear, color copy of passport photo page
Printed copies of Visa-on-Arrival approval paperwork
Cash in USD to pay stamp fee (single-entry: 25USD, multiple-entry: 50USD)
7) Vietnam Visa Extension (not possible for E-Visa)
If you want to extend your stay in Vietnam after your visa is up, you'll need to go through a travel agency in Vietnam or the Vietnam Immigration Department directly. It is usually easier to work through a travel agency unless you're a big fan of bureaucracy. The cost of Vietnam visa extensions can vary, be sure to shop around.
The usual turn-around for a visa renewal is seven working days BEFORE the visa expires, so make sure to keep an eye on the calendar if you are interested in renewing while being allowed to stay in Vietnam. Extending a visa is usually cheaper than getting a renewal, but extensions are typically only for 30 days. Remember that E-visas cannot be extended.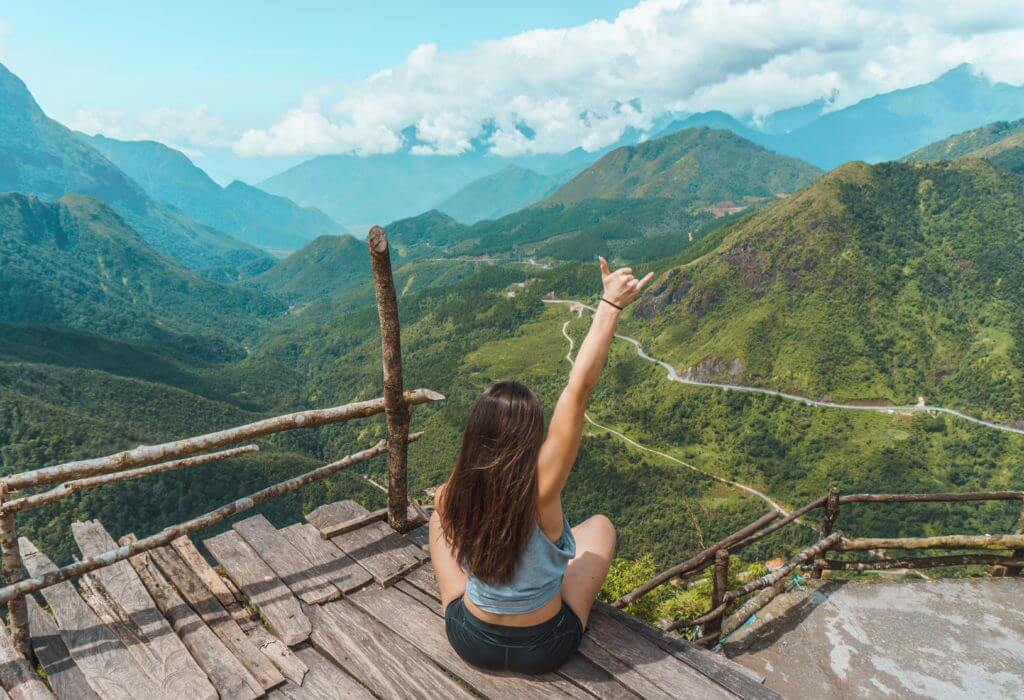 8) Now Go Explore Vietnam!
Traveling to Vietnam has never been easier thanks to the Vietnam online visa. Vietnam has unbelievable food, sightseeing and is a wonder to explore. Ride a motorbike, eat some delicious pho, take in the local culture and learn about one of the most fascinating countries in the world.
---
Need this info later? Pin it now!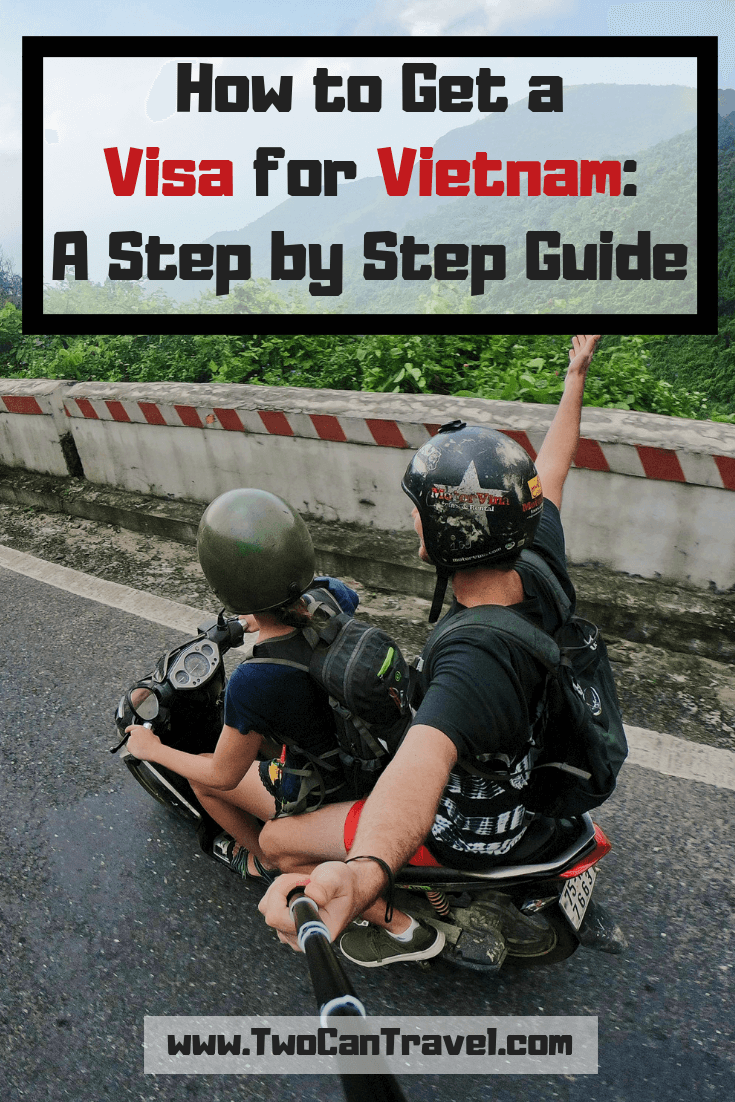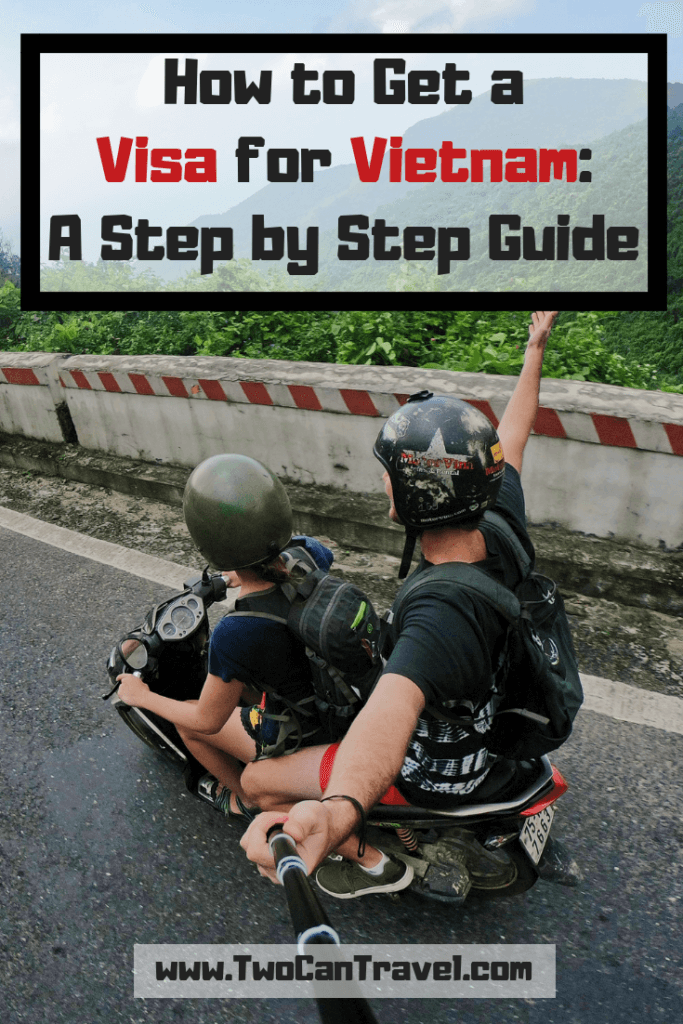 ---
Note: This article may contain affiliate links. If you make a purchase through these links we earn a small commission at no extra cost to you. We only partner with companies we have personally used and are comfortable recommending. Win-win-Nguyen.
---
Have you been to Vietnam? How did you get your Vietnam Visa? Share in the comments about your experience. Let's help each other!
---