This article may contain affiliate/compensated links. For full information, please see our disclaimer here.

Getting Off the Beaten Path in Beijing, China
---
Getting advice from locals and expats before you travel is a great way to learn more about a city and make the most of your time there. We're so excited to share this guest post from Sergi who lived and worked in Beijing for five years. In this article, he shares his top tips on the things to do in Beijing off the beaten path.
---
The majority of travelers who visit Beijing are blinded by the spectacularity and grandiosity of its historical monuments. The Forbidden City, Tiananmen Square, the Summer Palace or the Temple of Heaven. Beijing hides a vibrant city that is constantly changing, with a culture and lifestyle that you will fall in love with once you get to know it.
In this article, I would like to highlight some of the things to do in Beijing that tend to go unnoticed by tourists but can give you a different point of view of China's capital city.
1. Get to Know Old Beijing
Urban pressure has destroyed many traditional neighborhoods. With their narrow alleyways (hutong) and traditional courtyard-style residences (siheyuan), these Beijing attractions are slowly disappearing.
Despite the government not knowing what to do in Beijing's older neighborhoods, they do realize the importance of maintaining historic neighborhoods. However, they have been remodeled to show a "prettier" version of old Beijing, destroying much of their charm. The clear examples of this are the hutongs located immediately around the Drum Tower (Gulou) and Lama Temple (Yonghegong), which are now tourist attractions or residential areas for the new city elite.
Nonetheless, within the city (I don't know for how much longer), there are still some areas where it appears the time has come to a stop. You can experience a bit of what life was like before the city opened up to the world.
One of my favorite areas is to the southeast of Tiananmen Square. To get there, take the subway to Qianmen (Line 2) and head in the direction opposite to Tiananmen Square via a completely restored street with a tram for tourists. Then, take the first street on your right (filled with people and souvenir shops) and follow the street until it ends. Cross the street into the alleyway facing you (which is still quite touristy). Follow this street, passing by some hostels, such as the Leo Hostel, until you can no longer find a trace of tourist stores. This is where your adventure begins! Getting lost in the hutongs is one of my favorite things to do in Beijing.
Address: The west end of Dazhalanxijie street (大栅栏西街)
2. Discover the Wild Great Wall
The majority of tourists who visit the Great Wall only visit the sections that have been restored. Usually Badalin and Mutianyu. While these sections are impressive, sharing them with thousands of tourists can ultimately make it a disappointing thing to do in Beijing.
Personally, I have visited multiple sections of the Great Wall of China and it keeps on impressing me every time that I go.
Some sections of the so-called Wild Great Wall (the part that hasn't been restored) are spectacular, practically deserted and their routes are rather large. Because of this, they are ideal Beijing attractions, even for two days camping on the wall.
Among all possible routes, one of the most recommendable ones is the 12 km that starts at the rarely visited section of Jinshanling and ends in Simatai. It's more popular, making it easy to find transportation back to Beijing.
If you decide to try the Wild Great Wall, keep in mind that the trip isn't exactly simple. Some of the climbs are practically vertical and rocks can come loose on your path. Because of this, it's a good idea to hire a guide. You're going to be practically alone so if you have an accident, finding help won't be easy.
3. Admire the City From the Old Astronomical Observatory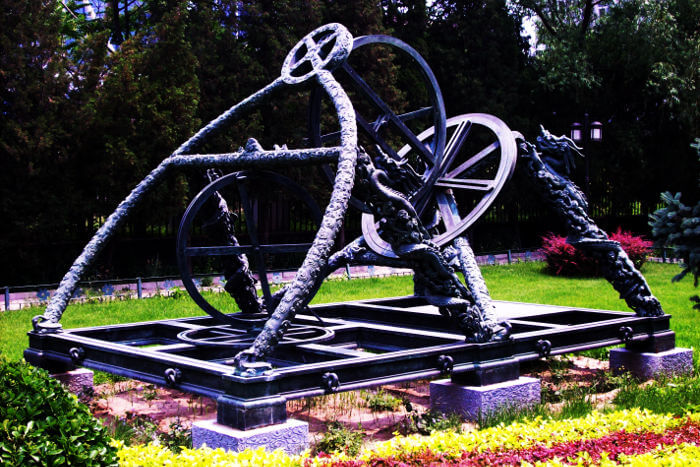 The old astronomical observatory isn't on the list of the most famous tourist attractions, but if you don't know what to do in Beijing, it does offer something that you can't find anywhere else.
The observatory itself is a small tower in a park. There you'll find a series of enormous astronomical observation instruments made of bronze. The instruments are a mixture of Western technology learned from Jesuits in the 17th century and Chinese art.
Entrance only costs 10 Yuan. It's a great spot to get away from the travelers swarming the more touristic things to do in Beijing.
Address: 2, Dongbiaobei Hutong, Dongcheng District (北京市东城区, 东裱褙胡同2号) – Near the Jianguomen subway stop on Lines 1 and 2.
---
Like this article? Pin it for later!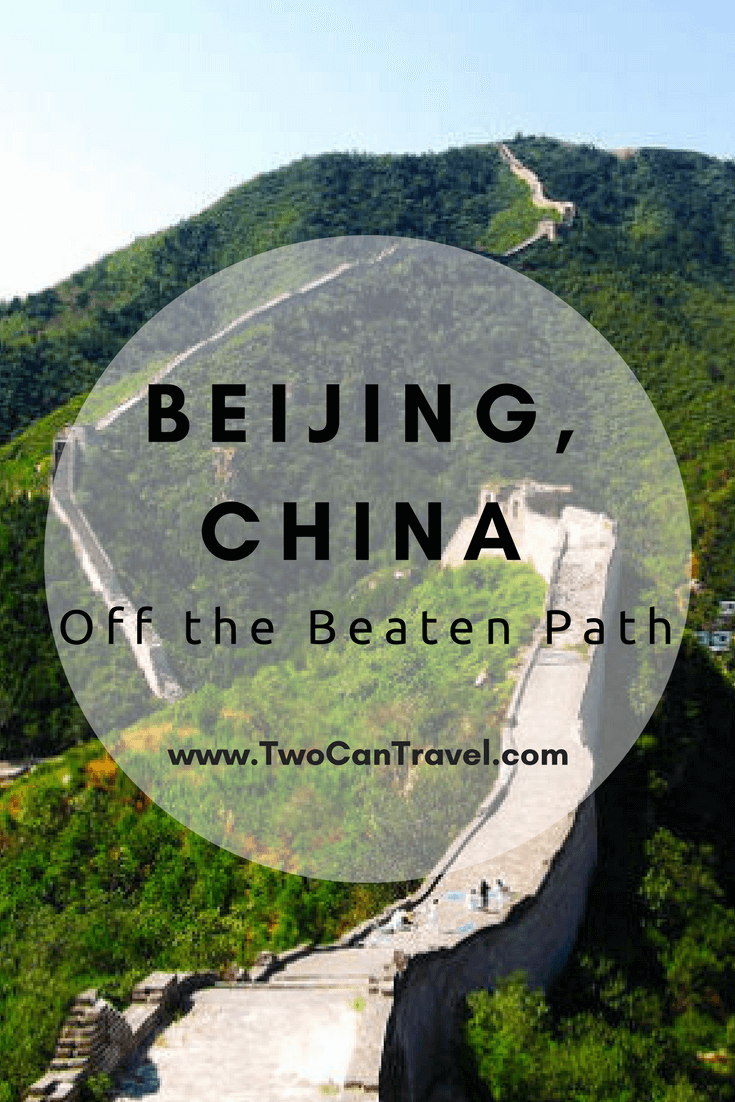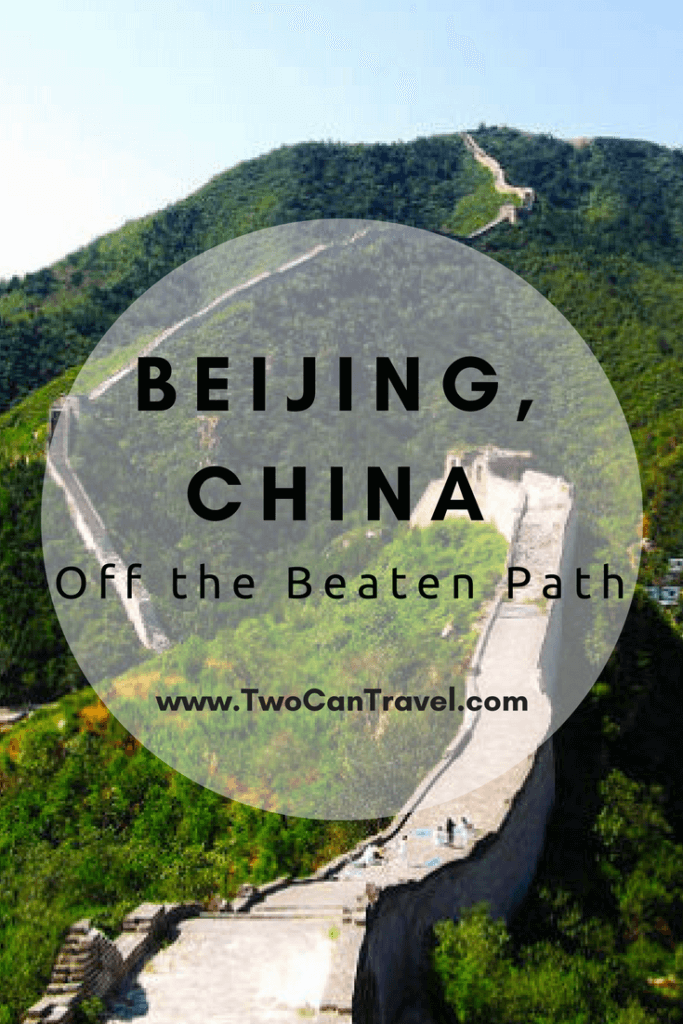 ---
4. Navigate Beijing's Channels by Boat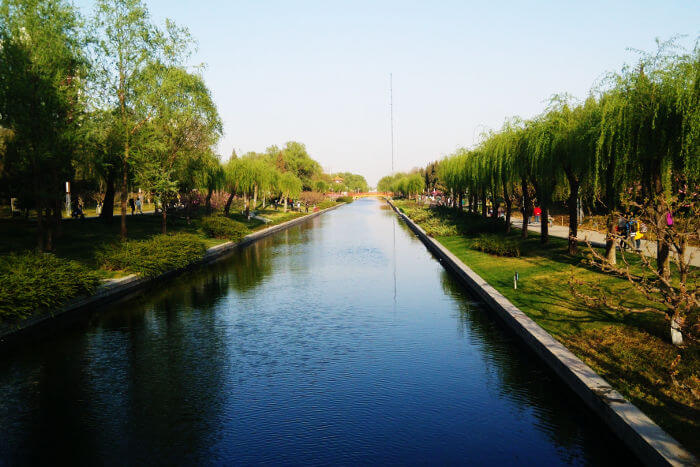 While this is a quite popular thing to do in Beijing among Chinese tourists, many foreigners don't know that you can get to the Summer Palace through the city's ancient channels. You can take the boat near the Beijing Zoo (subway line 4). It stops at Zizhuyuan Park, a peaceful and very beautiful Beijing attraction. The boat drops you at the doorstep of the Summer Palace at the end.
Don't expect a romantic trip with your partner! The large boats don't leave until they are completely filled. Prepare to be pushed around and deal with noisy tourists taking a lot of pictures of the channel. Even with the pushing, I still think that it's an interesting way to get to the Summer Palace if you don't have a lot of things to do in Beijing on the docket for the day. My recommendation is that you visit Zizhuyuan Park first and then take the boat.
5. Enjoy University Nightlife
If you're looking for what to do in Beijing by night, the city offers many possibilities. The village of Sanlitun is the alternative, bohemian part of the city and is popular with expats. Another nighttime Beijing attraction is Houhai Lake. It is filled with bars, live music, and Chinese tourists paying astronomical amounts of money for their drinks.
The Haidian district is in the city's northeast, far from tourist areas. The majority of the city's universities are concentrated there. Keep in mind that Chinese universities have a lifestyle that is quite different from the West. Don't expect a lot of clubs and bars. The Haidian District is enormous and has a multitude of cool things to do in Beijing like:
Wudakou: Around the Wudaokou subway stop (Line 13) is one of the only areas that has bars and clubs. It is quite popular among both foreign and Chinese students due to its low prices.
Weigongcun: The night markets close to universities are one of the most popular Beijing attractions among young Chinese people. Near the Weigongcun subway stop (Line 4) on a street called Minzudaxuexilu (民族大学西路), you will find one of my favorite night markets. You can sit on one of the hundred improvised patios to eat local Chinese food, like barbecue skewers, and drink cheap beer all night. You can also buy clothing or thousands of other articles.
Keep in mind that these night markets are illegal! Though it's uncommon, the police can decide to visit the area and force everyone to take everything down. So if you aren't sure what to do in Beijing at night and want to take a walk on the wild side, definitely visit one of the night markets.
6. Taste Craft Beer Made in Beijing
The craft beer craze has arrived in China. Over the past few years, one of the most popular things to do in Beijing is finding new bars and tasting craft beers. Below, I list some of the most popular Beijing attractions:
Great Leap Brewing: This craft brewery opened its doors in 2010 and is considered the first of its type in the city. Among its beers, it is worth highlighting those that use typical Chinese ingredients, such as tieguanyin tea. It currently has three locations in the city.
Great Leap Brewing #6: 6, Doujiao Hutong, Di'Anmenwai Avenue, Dongcheng District (北京市东城区, 地安门外大街豆角胡同6号)
GLB #12: 12, Xinzhong Street (Room 101 Ziming Mansion), Dongcheng District (北京市东城区, 新中街乙12号紫铭大厦101室)
GLB #45: 45-1, Xinyuan Street, Chaoyang District (北京市朝阳区,新源街45-1号)
Jing A: Opened in 2012 by two North Americans living in Beijing, Jing A combines local and international ingredients to create beers that fuse the best of American and Chinese beer-making tradition. It is located in a restored antique courtyard and is an excellent place to enjoy a good beer outside during the city's summer heat.
Address: 4, Gongti Bei Lu, Chaoyang district (北京市朝阳区,工体北路4号院)
Arrow Factory: With two excellent locations in Beijing, this brewery founded by two expats offers a good selection of German, English and American-style craft beer.
Arrow Factory Brewing (Liangmahe): 1, Xindong Lu (Liangmahe Nanlu), Dongcheng District (北京市朝阳区, 新东路1号 (亮马河南路)
Arrow Factory Taproom (Jianchang Hutong): 9, Jianchang Hutong, Dongcheng District (北京市东城区, 箭厂胡同9号)
7. Go Shopping with the Locals
The majority of guides suggest going shopping at places such as the Silk Market, Yashou or Wangfujing. The Silk Market and Yashou are some of the most famous shopping Beijing attractions and are mostly intended for foreign tourists and sell counterfeit goods of all types. Wangfujin is where you will find stores selling the most famous international brands (with astronomical prices).
If you're looking to buy quality local-brand products, I recommend that you visit these other places:
Xidan is the most popular part of Beijing for buying local-brand and international clothing. The market is usually very busy, especially on weekends. In Xidan, you will find giant shopping malls with multiple floors where you will find well-priced clothing. It's located at the Xidan subway stop on lines 2 and 4.
Zhonguancun is the electronics district. You'll find enormous buildings filled with all of the electronics that you can imagine. Make sure you bargain well for the price and check that everything works properly, as scams are common. It's located on the Zhonguancun subway stop on line 4.
Panjiayuan is an outdoor antique market with hundreds of sales booths. It's worth visiting even if you don't want to buy anything. The main attraction of Panjiayuan is that you can take a trip through China's recent history through its everyday objects. If you're not an expert on antiques, be careful with the everything on sale, they might be counterfeit. Panjiayuan (潘家园旧货市场) is located at 18, Huawei Li (Panjiayuan Road), Chaoyang District.
---
About the Author
Sergi worked in Beijing for five years and China changed his life. Upon returning home, he left his job as a researcher to dedicate his time to sharing what he learned in the Middle Kingdom. He is currently the editor of the website Sapore Di Cina, intended for people who would like to go to China to live or travel, and is the co-founder of EsChina Space, a Chinese language and cuisine academy in Barcelona.
---
Do you enjoy getting off the beaten path when you travel? Have you been to Beijing, China? Share any tips you have in the comments!