This article may contain affiliate/compensated links. For full information, please see our disclaimer here.

Taking a Shanghai Food Tour with Lost Plate
Jen and I lived in Shanghai from 2013-2014 and we absolutely loved the city, especially the food! In May 2018 I went back to Shanghai to perform at the Shanghai International Comedy Festival. While I was there my days were free, and I decided to go on a Shanghai food tour. Lucky for me, I got the opportunity to go on Lost Plate's Old Shanghai Breakfast Tour.
Food with a Story
The best food always has a backstory. Fried buns are fried buns. But a fried bun from the last original fried bun lady in one of Shanghai's oldest neighborhoods? That's a damn good fried bun. The Lost Plate operates food tours around China that take you away from the usual touristy areas to get a taste of real Chinese cuisine the way the locals eat it.
Check out this video I made from the tour, and read to the end for a special discount code!
A Rainy Start
The morning got off to a rocky start as the skies thought early morning during everyones' commute to work and/or food tours would be a great time to dump unceasingly. Luckily, your humble author is a veteran of many a Shanghai subway system battle, so I remembered my umbrella and only got a little lost.
Tilanqiao Neighborhood
Thankfully the sun began to shine brightly as soon as I found the rest of the group waiting patiently for me at the Tilanqiao subway station. Our tour group was small, just myself, three other travelers and our knowledgeable local tour guide. Lost Plate always makes sure groups are small with 10 people or less.
The day started with a brief tour of the surrounding environs. Tilanqiao sits in Shanghai like an oasis of old school China amidst the overpowering forces of modernization. Right next to the Tilanqiao subway station is the neighborhood temple called Xiahai temple, but we'll save that for the end of the story.
Tilanqiao is home to a famous local prison, still in operation. The tour guide informed us that Tilanqiao was used as a way to keep kids in line when he was growing up. If you did anything bad, your parents would threaten to chuck you in prison! Now that's parenting.
Bing: It's what's for breakfast.
We started the day with a traditional Chinese bing, a fried bread pocket usually filled with an egg, at least for breakfast. I've had my share of bing in my day, but I can safely say that the bing I tried that morning was the finest I've ever had. The preparation of the dough, the frying oil, the perfectly cooked egg were extraordinary. And to top it all off, the finishing touch was a few moments baking in the fire underneath the frying pan, almost like a tandoori oven! The bing were filling without feeling too greasy and were the perfect way to start the day.
Next we tried some more variations on bing: sweet bing, savory bing with soy milk, even bing cake! It sounds like too much bing, but it was just a taste of each and really the perfect amount.
Shanghai Specialties
We stopped in a small roadside stall with giant pans at least a meter across filled with frying Shanghai soup dumplings called xiao long bao crisping up under massive woven bamboo covers. The effect is a perfect crispy char on the bottom of the dumpling filled with meat and soupy goodness, like a small edible soup bowl crossed with a present.
Pro-tip: don't pop the whole thing in your mouth at once, that's a good way to sear some taste buds. Instead, bite or poke a small hole with chopsticks at the top of the dumpling to let some of the heat out and for a spot to pour in some of your own mixture of soy sauce, vinegar, and chili sauce to complement the flavors of the spiced pork filling. Try any combination of the three as you see fit, you can't go wrong. The chili sauce is HOT, so take care, China doesn't play around. If you add too much spice, worry not, just keep adding soy sauce and vinegar until you can feel your face again.
We made a few more stops at more small vendors, ducking into narrow alleyways and places I never would have tried on my own. I've had my share of stomach troubles in China, so it was definitely a comfort knowing that these were truly local spots, and that the food was hand made, fresh and safe to eat.
Wet Market
The weather took a turn for the worst so we ducked under cover and took a tour of one of Shanghai's many wet markets. Fresh fruits and vegetables, freshly killed seafood on ice, and vendors soaked in fish scales and blood holding pleasant conversations with happy customers, the perfect tableau of a typical Chinese morning.
People were out doing their daily shopping for their families, squeezing the produce and poking at the seafood. Some of the seafood was so fresh it started poking back! Nothing like a little nip from a crab to wake you up in the morning! It was nice to catch a glimpse of local Shanghai life.
I tried out a bit of my rusty Chinese to find out what some of the more interesting specimens on display were, but I forgot you have to understand the answer to have a conversation. My biggest takeaway from speaking to the fish vendors is that they sell fish. There was more, my Chinese is just a lot worse than I remember. Or, I guess, a lot worse than I can't remember.
Bai Jiu: Buyer Beware
Braving the spritzing rain, we made our way to a local bai jiu "health" shop to try their homemade herbal alcohol. I've tried bai jiu before and I am not in the habit of drinking before noon, plus I really can't stand bai jiu, but this was definitely an interesting local spot.
Bai jiu translates to 'white liquor' and is made of many different sorts of grain, typically sorghum, but flavors vary by region. One thing that's consistent: it is always STRONG. I took one whiff of the shop and had such severe flashbacks of things I can't remember (like how to speak Chinese) that I had to wait outside while the rest of the crew bravely slugged down anise-flavored poison. This bai jiu was infused with ginger extract, so it counts as medicine. Medicine that gets you drunk. The best kind!
Full of bing, dumplings, and booze, we concluded our Shanghai food tour with a walk through the Xiahai Temple next to Tilanqiao subway station. The temple is not frequently visited by travelers, so it is quiet and peaceful inside and the design is beautiful. We bade our tour guide farewell and walked the temple grounds for a few quiet moments to let the bing settle.
Our revelry was cut short by another turn in the weather. Shanghai weather can be a cruel mistress, be prepared for anything and everything.
I had a fabulous time seeing a different side of Shanghai that most travelers never take the time to see and to try just a small taste of all the deliciousness that Shanghai has to offer. The Lost Plate is a great way to introduce your palate to the Shanghai food scene and has a lot to offer for even more seasoned foodies. Next time I'd love to take their Shanghai Evening Food Tour with Jen, as we've heard it's also excellent!
The Lost Plate has food tours all over China and are expanding into different parts of the world, including Cambodia. If you like eating, walking, talking, and learning something new about a different part of the world through food, eat with the Lost Plate. Just watch out for the bai jiu.
Use our special discount code when you book to save 20% on your tour! Code: lostplatefriend
---
Disclaimer: I was invited as a guest on the Lost Plate Shanghai Breakfast Tour. All opinions, including my disdain for bai jiu, are my own. 
---
Want to take a food tour in China? Pin this post for later!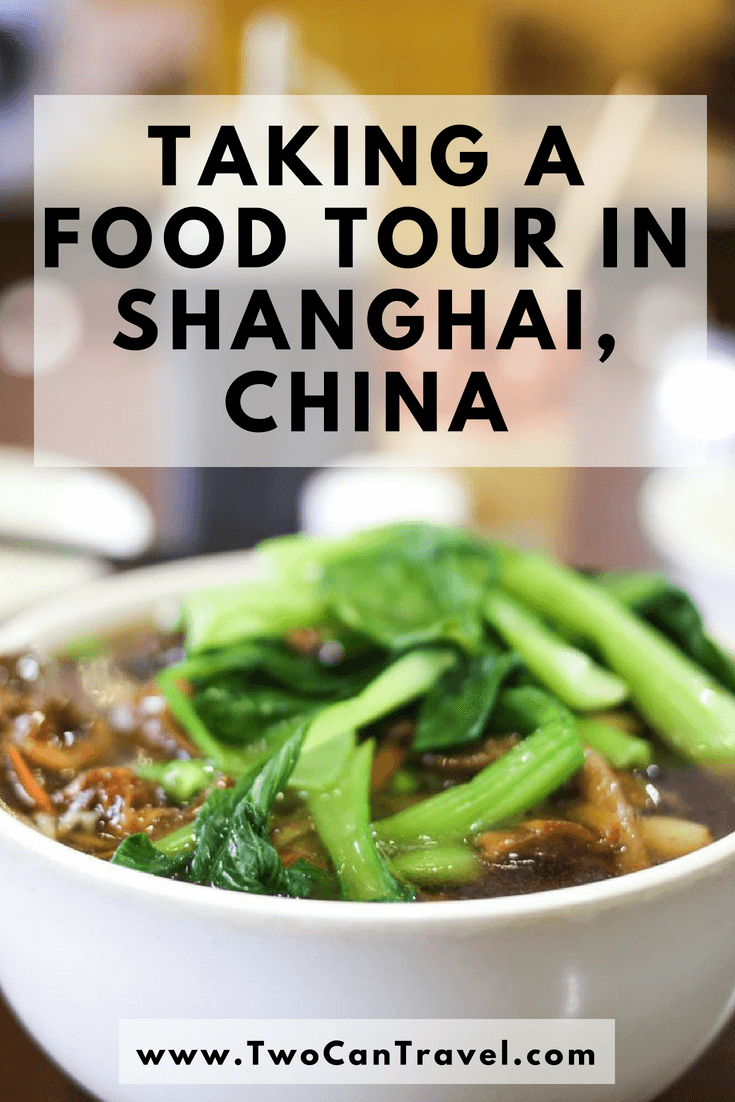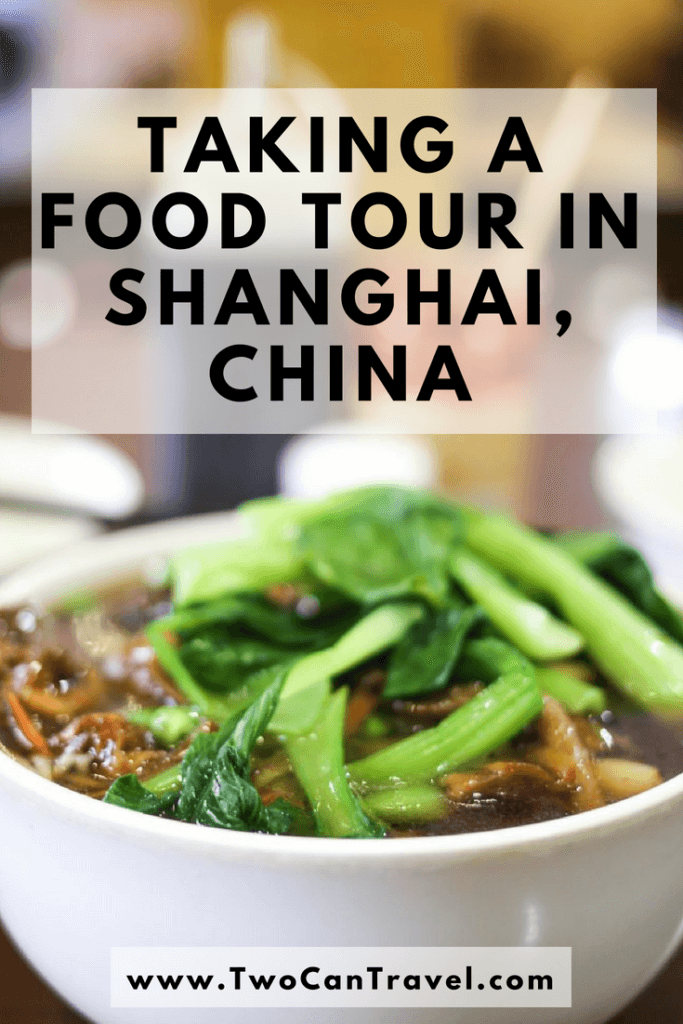 ---
Have you been on a food tour in China or anywhere else on your travels? Tell us about your experience in the comments! 
---