This article may contain affiliate/compensated links. For full information, please see our disclaimer here.
What are the must-see attractions in Sydney, Australia? 
Without a doubt, one of the best things to do in life is to travel. The excitement you feel whenever you see new places, meet people, and try out thrilling things for the first time is extremely fulfilling. It is an experience to cherish and at the same time to look forward to.
When you are having a vacation, be sure to make the most out of it. Plan everything well and spend your break wisely. Choose an ideal destination for you and your loved ones, like Sydney. It is the capital of New South Wales and dubbed as the most beautiful and oldest city in Australia. There are plenty of things to do and see while here, so have the best time of your life!
Sydney takes pride in its glorious beaches, stunning scenery, and iconic tourist attractions. Discover more about the city and enjoy every moment. Simply book here for a car hire in Sydney airport to explore safely and conveniently around the city. Or search online to look for car rental companies that could help you.
Prepare for your trip by packing for the right season and check out the latest exchange rates for the Australian Dollar.
Looking for accommodation in Sydney? Check out the best deals for any budget on Agoda.
Below are four of the top places to visit in Sydney. Use these as a starting point to plan your trip to this exciting city!
Sydney Tower
Check out the awesome Sydney Tower with your family or friends and see the spectacular 360-degree view of the whole city. Formerly known as Centerpoint Tower, Sydney Tower is said to be the tallest structure in the city. It is capable of withstanding extreme wind conditions and earthquakes as well as one of the safest buildings that have ever been built in the world. So, try out its SKYWALK Tour or simply be in awe of the astonishing views from Sydney Tower Eye Observation Deck.
Bondi Beach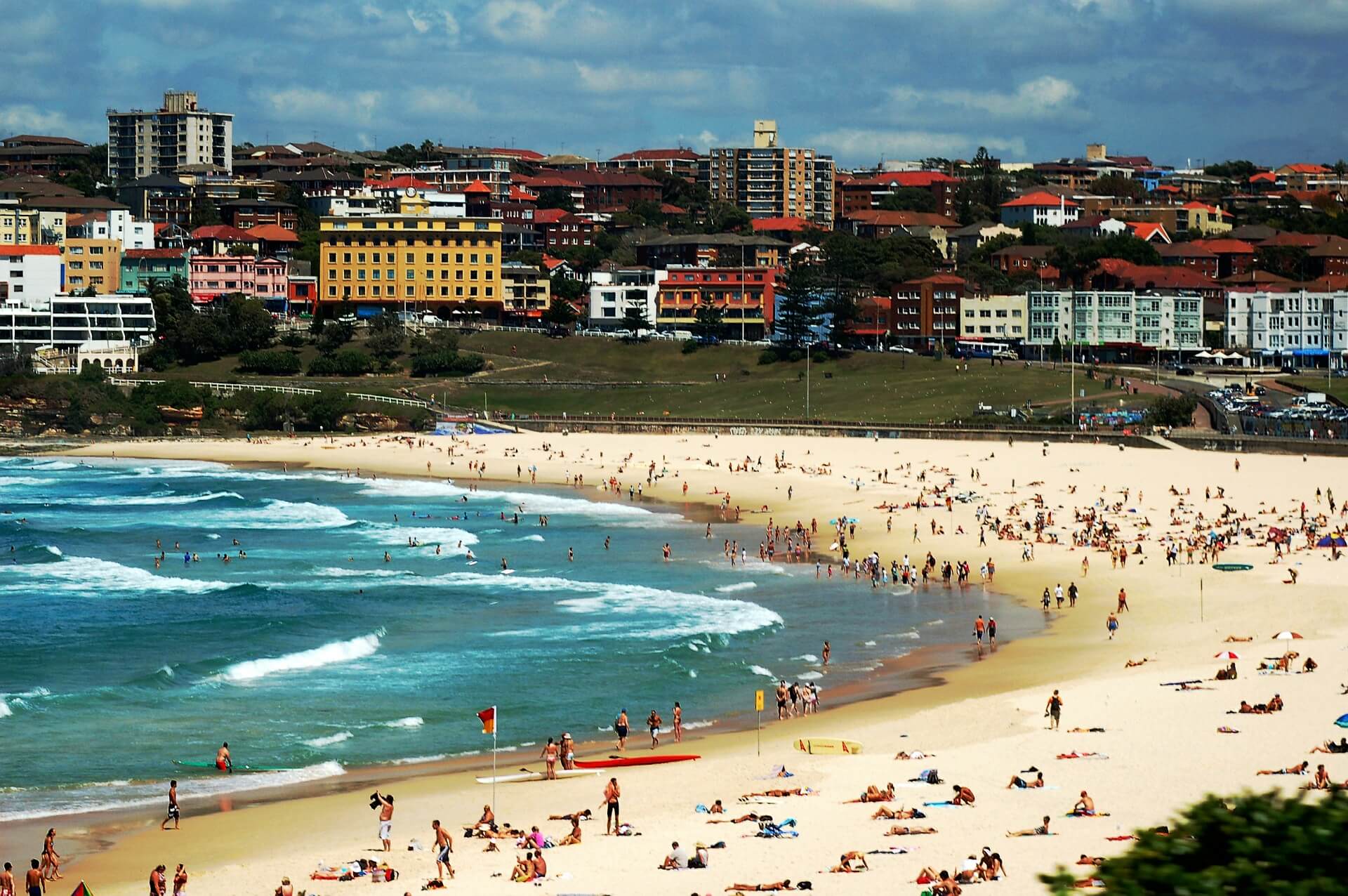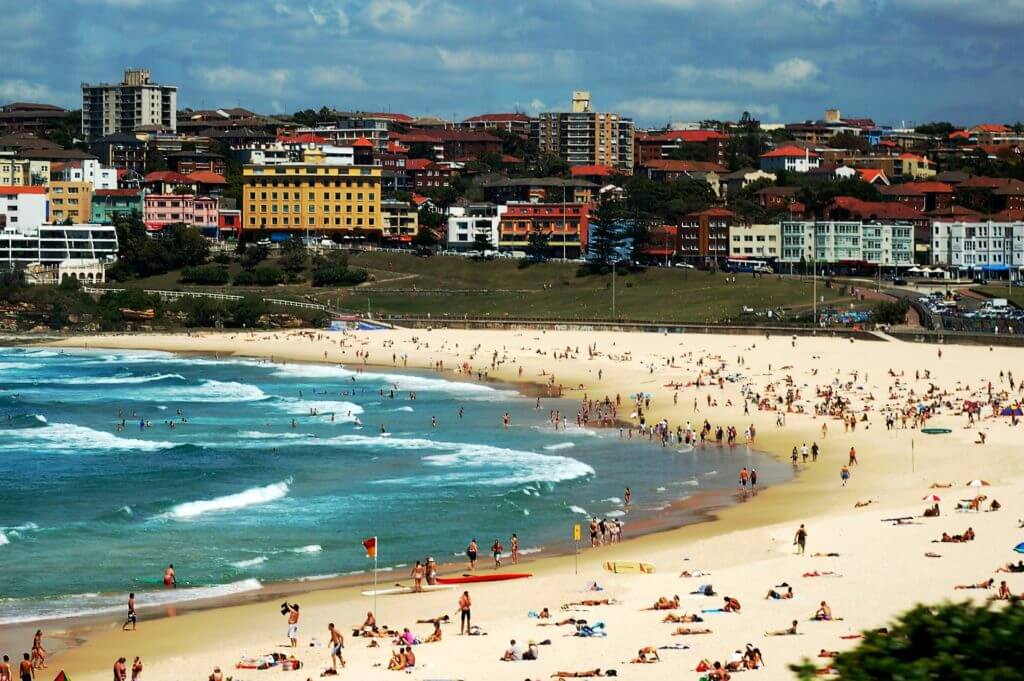 Situated near the eastern suburbs of Sydney, Bondi Beach is one of the best beaches in Australia. It has been a popular destination in Sydney because of its clear waters and pristine sands. Approximately 15 minutes via mass transit, you can easily get to this magnificent beach. Everyone can enjoy Bondi Beach as it also offers numerous restaurants to choose from when you get hungry.
Royal Botanic Gardens
Be one with nature and take a walk through the Royal Botanic Gardens. It is such a wonderful experience to just stroll around its unending array of trees and striking parade of natural flowers. You will be astounded by the picturesque spots of the harbor. More so, the garden changes every season, so you will be delighted to see different sights when you travel at different times of the year in Sydney.
Sydney Opera House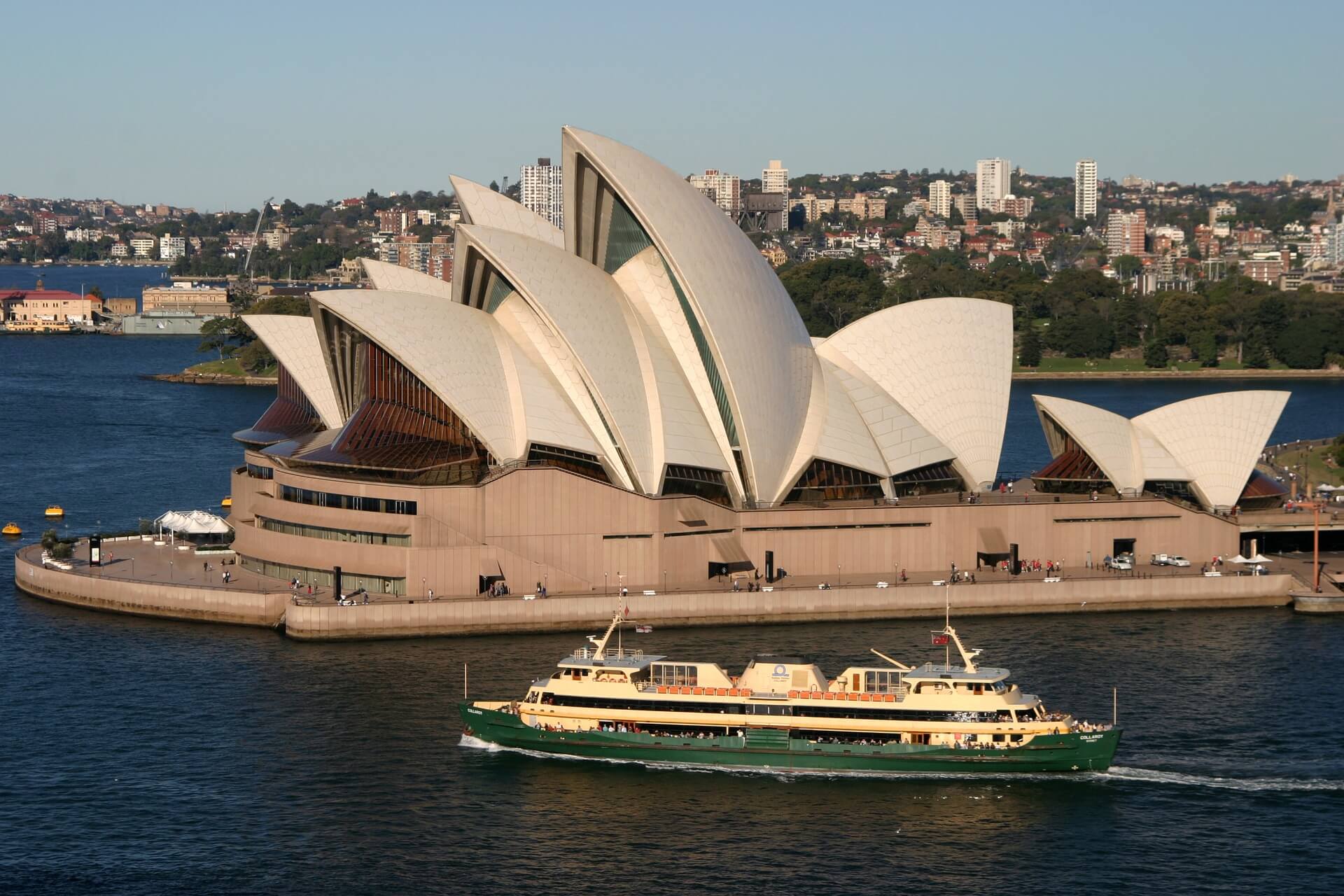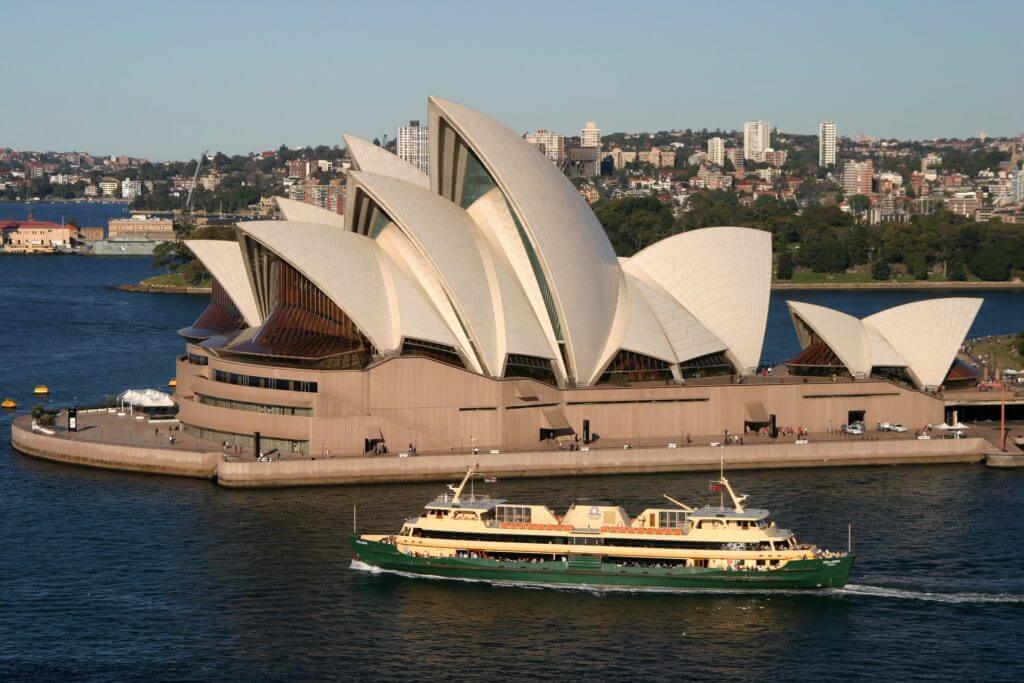 Probably the most famous man-made icon in Australia is the Sydney Opera House. It is located in Bennelong Point and has an extraordinary sail-like design that stands out from the other attractions there. In addition, Sydney Opera House hosts over a thousand performances each year, making tons of tourists flock in Sydney. It is one of the most-visited tourist spots in the city.
When traveling to Sydney, make it a point to visit these attractions mentioned above. Your Sydney trip won't be complete without seeing these. Plan your getaway ahead of time. Certainly, it is going to be one for the books and a fun-filled escapade! 
---
Disclaimer: This post is brought to you in partnership with Drive Now, a Car Hire and Campervan Rental comparison company. This post may also contain affiliate links to our partners, travel companies we use and trust. 
---
Like this post? Pin it for later!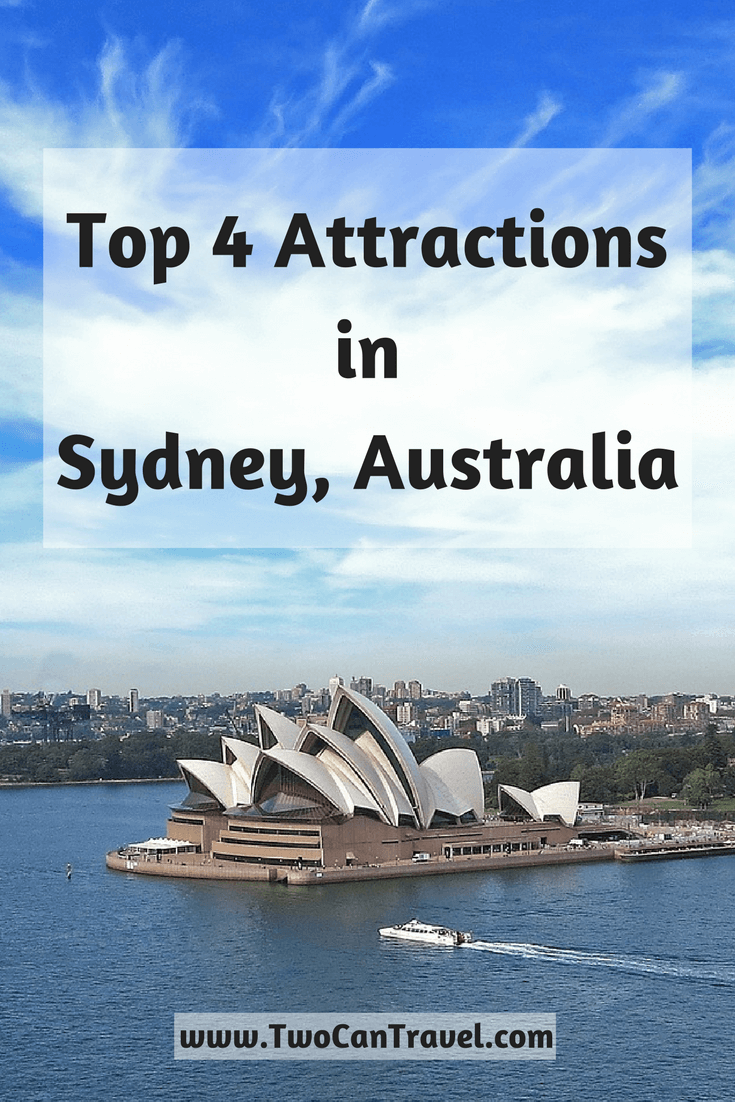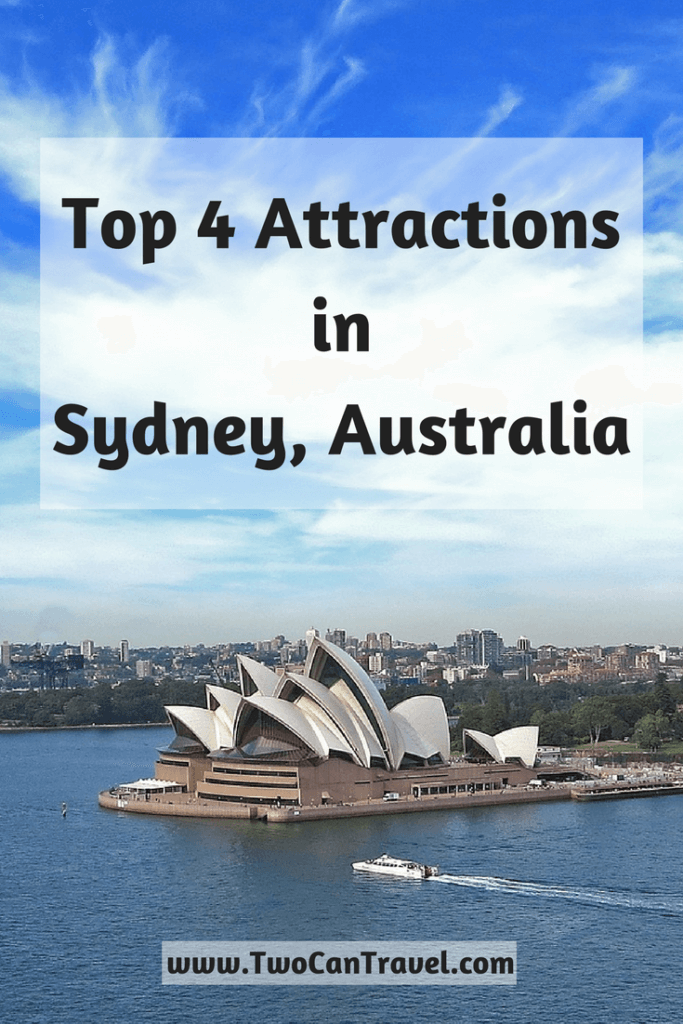 ---
Have you been to Sydney, Australia? What attractions do you recommend? Share in the comments below!
---