This article may contain affiliate/compensated links. For full information, please see our disclaimer here.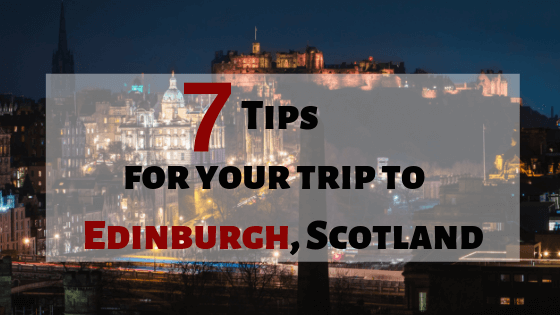 This is a guest post by Robbie Handy.
---
Are you thinking about visiting Edinburgh, Scotland? Here are seven tips to help you make the most of your trip!  
With its unique mixture of architecture, history and international culture, Edinburgh is a travel honeytrap which millions of adventurers have made a beeline for over the years.
Known as the Athens of the North because of its Neoclassical New Town, it's an eminently elegant city whose skyline is dominated by an imposing castle perched atop a dormant volcanic rock.
It's a place where you discover something new each time you visit, so if you get the chance to spend a few days, weeks or months here, grab it with both hands.
With that in mind, here are seven superb tips for an Edinburgh sojourn.
---
Want to visit Edinburgh? Pin this article for later!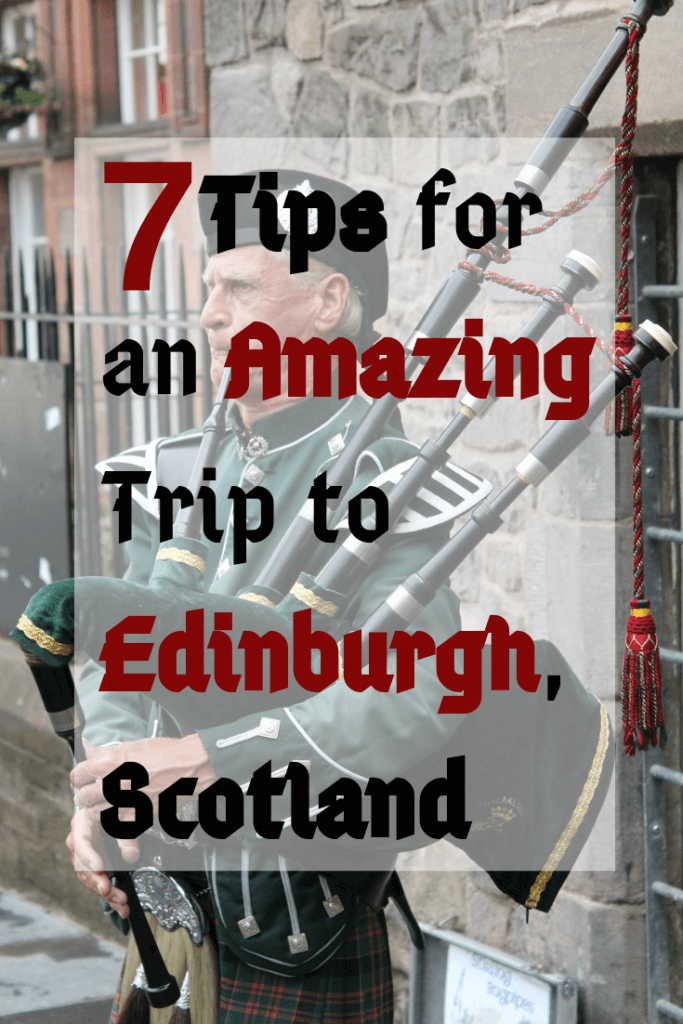 ---
1. Where to Stay in Edinburgh
If you want cheap lodgings in Scotland's capital, there are plenty of hostels and reasonably priced hotels to pick from. Alternatively, if you're able to splash out, an Airbnb in Stockbridge or the Dean Village would be delightful.
2. Christmas
Christmas and New Year (or Hogmanay as Scots call it) are amazing times to visit. Edinburgh goes all out with beautiful seasonal lights, parades, a Christmas market, and a massive NYE street party.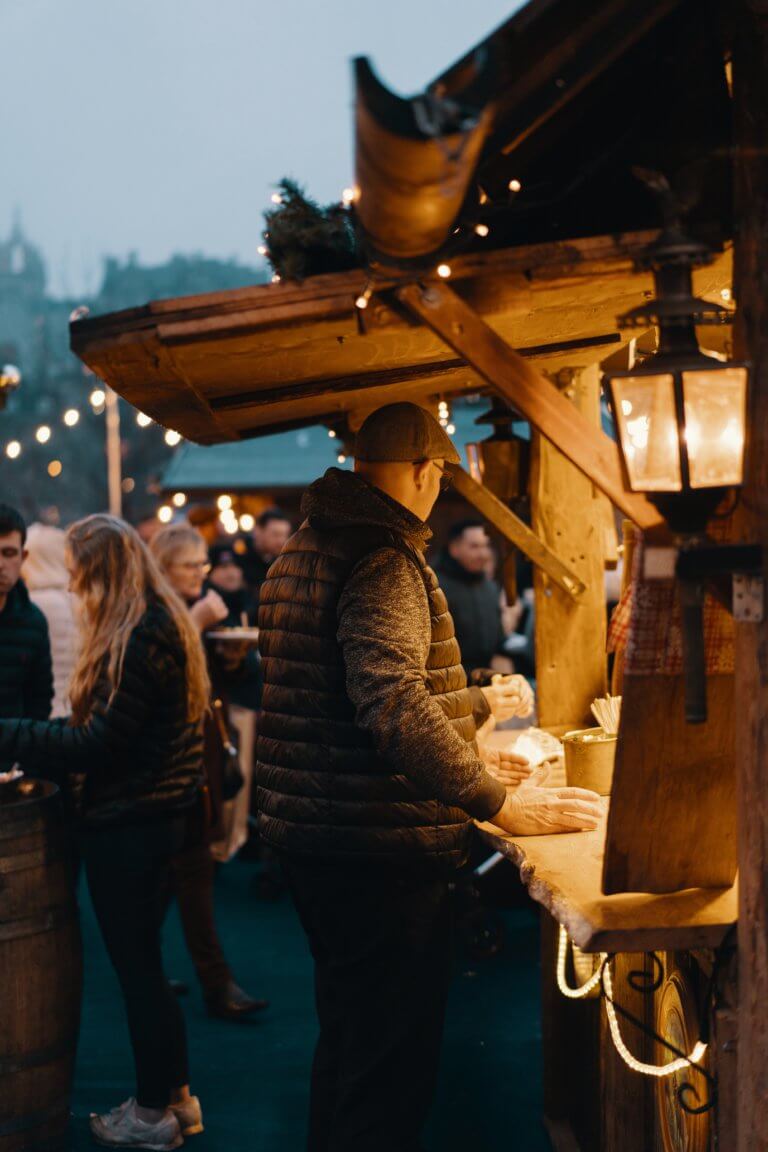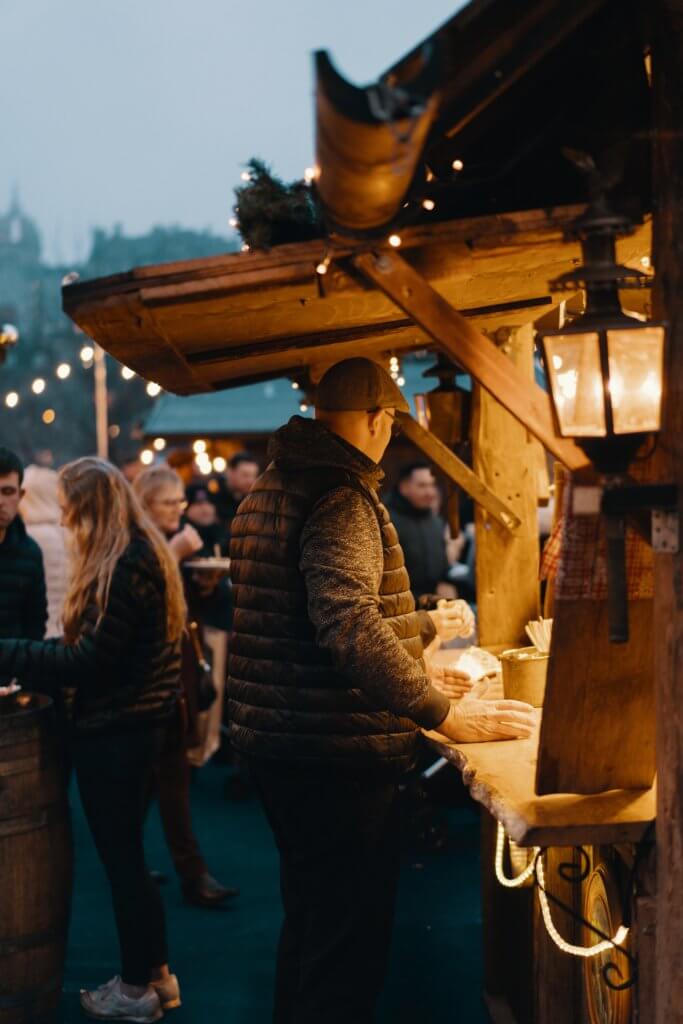 3. Fringe
Snap up the opportunity in Edinburgh's cultural calendar to attend the Festival Fringe. It runs throughout August each year and is the world's biggest arts festival. You'll find everything from comedy acts to breakdancing and beyond.
4. Tattoo
This isn't the type of holiday tattoo you might be embarrassed to show your parents when you return home. It's actually a marvelous display of armed forces drilling from military units from across the globe, all set to an unmistakably Scottish soundtrack and held at Edinburgh Castle's scenic esplanade.
5. Edinburgh Castle
If you've seen the outside of Edinburgh Castle from the streets below or even enjoyed the exterior during an evening Tattoo performance, you'll probably want to return in daylight to explore its delights in more detail. It's packed with history and houses Scotland's Crown Jewels.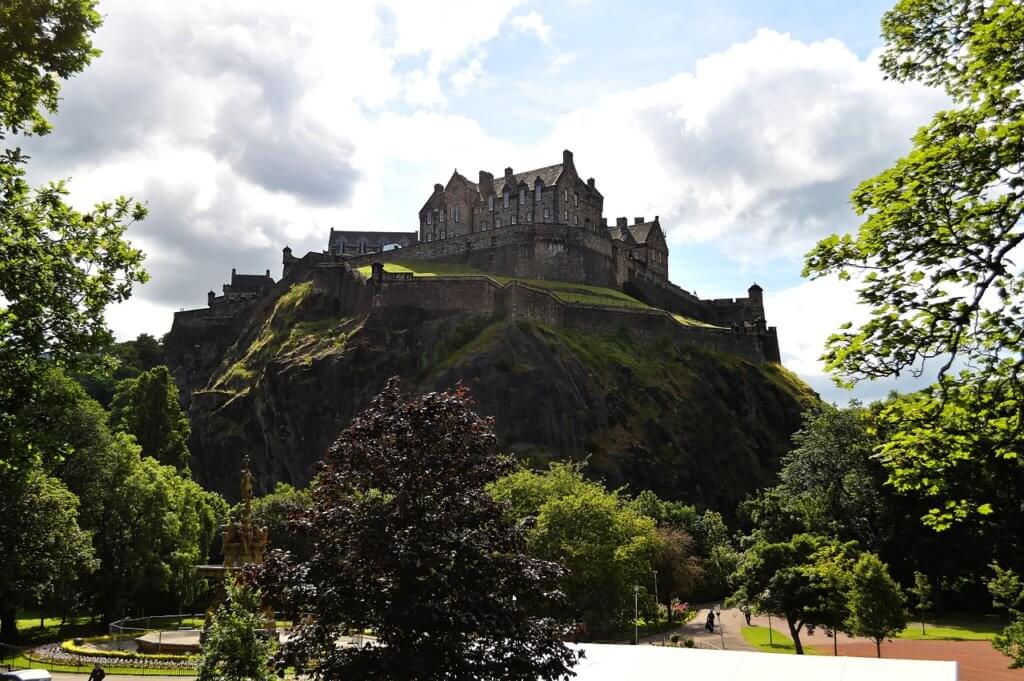 6. Princes Street shopping
If retail therapy is your bag, it doesn't get better than Princes Street, Edinburgh's main drag and the heart of its retail district. You'll find a brilliant blend of Scottish and international boutiques, but only on one side of the road. The other side is reserved for art galleries, museums, and the sumptuous Princes Street Gardens, all topped by that cracking Castle.
7. Car hire
Provided you've got a valid driving license, you can hire a car in Edinburgh and explore Scotland beyond the city boundaries. Cities like Glasgow and Dundee aren't far away and have fascinating cultures of their own worth discovering. For many, the Scottish Highlands make the nation the world's most beautiful place.
Travel and Transport in Edinburgh
You can reach Edinburgh directly through US airports like JFK and via London airports from most major airports worldwide. There are lots of different ways to find cheap flight deals to Edinburgh. Booking Edinburgh Airport parking at Looking4.com lets you drive there, drop your car and fly with confidence.
Edinburgh is also a great base for weekend breaks in destinations across Europe. Whether it's a short trip like travel from Edinburgh to Glasgow, or further drives like Dublin, Prague, and Paris, the city is a great jumping off point. 
---
That's our list! Have you been to Edinburgh? Share your own Edinburgh travel tips in the comments section.
---