This article may contain affiliate/compensated links. For full information, please see our disclaimer here.
Living in Thailand: Things to Know Before You Go
This is a guest post from Riya. 
With its beautiful scenery, vibrant culture, and low cost of living, it is no surprise that Thailand has seen a growing number of expats in recent years. It is estimated that there are between 500,000 and 1 million expats living in Thailand. As an expat living in Thailand, you can expect to find a tropical climate, modern comforts, affordable living, a relaxed lifestyle, delicious food, and pristine beaches.
The expat community in Thailand is incredibly diverse. Expats come from many different countries of origin. Many are retirees, but some are executives, teachers, students, or business owners.
If you thinking of moving to Thailand, whether for work, retirement, or adventure, there are a few things you should know before you go. Planning ahead will make the transition easier and help you avoid common problems and complications that might arise.
Things to know before moving to Thailand
The Climate in Thailand
To start with, the climate in Thailand is hot and humid although some areas are cooler than others. Monsoon season occurs from July through November.
Thai Language
The main language spoken in Thailand is Thai. Even though most locals can speak some English, it is helpful to learn a few basic phrases that will help you get around and ease your adjustment.
Thai Culture
Culturally, Thai people are respectful and gracious. One way respect is shown is with the Wai greeting, which consists of a slight bow with hands pressed together. When you are greeted with the "Wai" (in Thai: ไหว้), it is customary to return it, and it should be used when greeting elders.
Getting a Visa
Depending on which country you are from, you may need a visa before going to Thailand, which means finding out which type of visa is appropriate for you. Some of the choices include retirement visas, education visas, business visas, and tourist visas. If you plan to work, you will also need a work permit. This can be issued only once you are in Thailand. In order to get one, you will need to bring documentation and information. If you plan on living in Thailand, you need a work permit even for volunteer or part-time work.
 Finding a Job in Thailand
Speaking of work, you might wonder how to find a job in Thailand. Some jobs can be arranged in advance from your home country or through company transfers. Other common employment opportunities are teaching English, starting a business, or working in a bar or restaurant. Jobs in certain fields are for Thai nationals only, but with a thriving economy and a growing number of successful startups, there are opportunities for expats living in Thailand to find work.
Want to teach English in Thailand? Most jobs require teachers to have a TEFL certificate. Check out the online courses offered by myTEFL and get 35% off your course with our referral code: TWOCAN35
Cash Matters
You will also need to know about money. Credit cards are only accepted at large shops, high-end restaurants, and hotels, so it is a good idea to bring some Thai Baht along. Foreign credit cards are charged an exchange fee and ATM machines may also have fees. You can change most foreign currencies at money changers in cities around Thailand. 
Tip: If you are American, we recommend getting a bank account with Charles Schwab before your trip. You can use any ATM with your Schwab card and they will return all ATM fees at the end of each month to your account. This has made getting money out so convenient and saved us hundreds of dollars on ATM fees over the years! 
Transportation
Most large cities in Thailand provide good public transportation. In smaller towns, you can get around by scooter, Tuk Tuk, and Songthaew, or with a smartphone app called Grab Taxi.
So, Where Should You Live in Thailand?
Once you have all of the basic information and your papers are in order to make your move, you will want to decide where to live in Thailand. With many unique choices, you might consider visiting a few different places before making a final decision. Here are some suggestions to get you started.
Phuket
With 100,000 expats, Phuket is clearly one of the best places to stay in Thailand. Expats are attracted to the island's beautiful mountains and white sandy beaches. The climate is also a big draw with average temperatures in the 70s, warm water, and breezy air. It also offers great seafood, several gourmet restaurants, and numerous golf courses.
Ao Nang
This seaside resort town is located in the Krabi Province in southern Thailand. It features beautiful beaches, water sports, cafes, and an entertainment center. If you are looking for an alternative to big city life where you can experience Thai culture more intimately, this small town might be for you.
Koh Samui
Koh Samui is Thailand's second largest island and is known for its relaxed beach life. With an affordable cost of living and palm-lined beaches, it is not surprising that many expats can be found here. Koh Samui has wide range of activities to do from outdoor to indoor. There is a wide range of where to eat in Koh Samui. You can enjoy street food, western food at luxury restaurants as well as Sunday brunch at the beach club. Koh Samui is just a short flight from Bangkok and is close to other beaches and islands. The landmark golden Big Buddha statue is on a nearby island.
Chiang Mai
Located near the foothills of northern Thailand and a one-hour flight from Bangkok, this city is rich in history and culture. With beautiful mountains and parks and an average temperature of 77, it is not surprising that many expats are choosing to live in Chiang Mai. You will find affordable prices, hundreds of Buddhist temples, modern conveniences, good health care, and western style entertainment in this growing town.
Bangkok
If you want to be in the center of the action, Bangkok is the place to be. Bangkok is the capital of Thailand, the center of its economy, and its largest population center. Here you will find tall skyscrapers, luxury hotels, modern shopping malls, awesome street food as well as co-working spaces. With expat groups to join and a vibrant nightlife, you will find there is much more to this city than the tourist sights.
These are just of few of the best cities for living in Thailand. There are many other charming beach towns and small cities to consider. Wherever you end up, preparing for your move by learning some facts about the lifestyle and culture will help make your transition to life in Thailand much more enjoyable.
---
Was this article helpful? Pin it for later!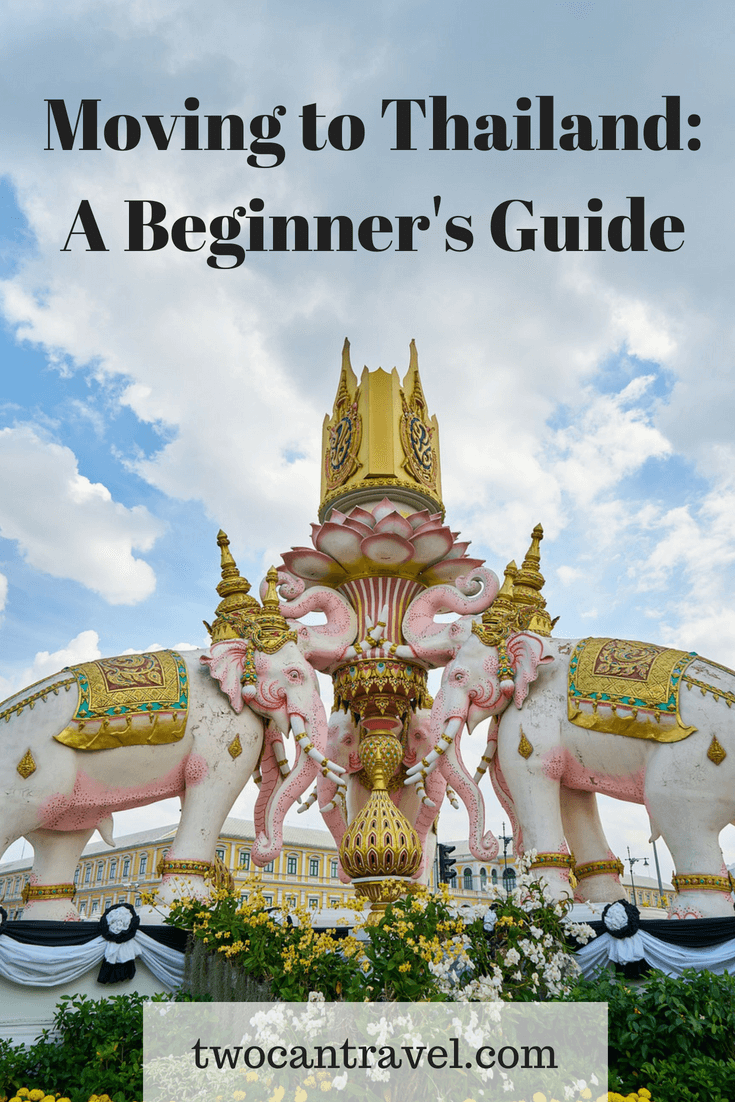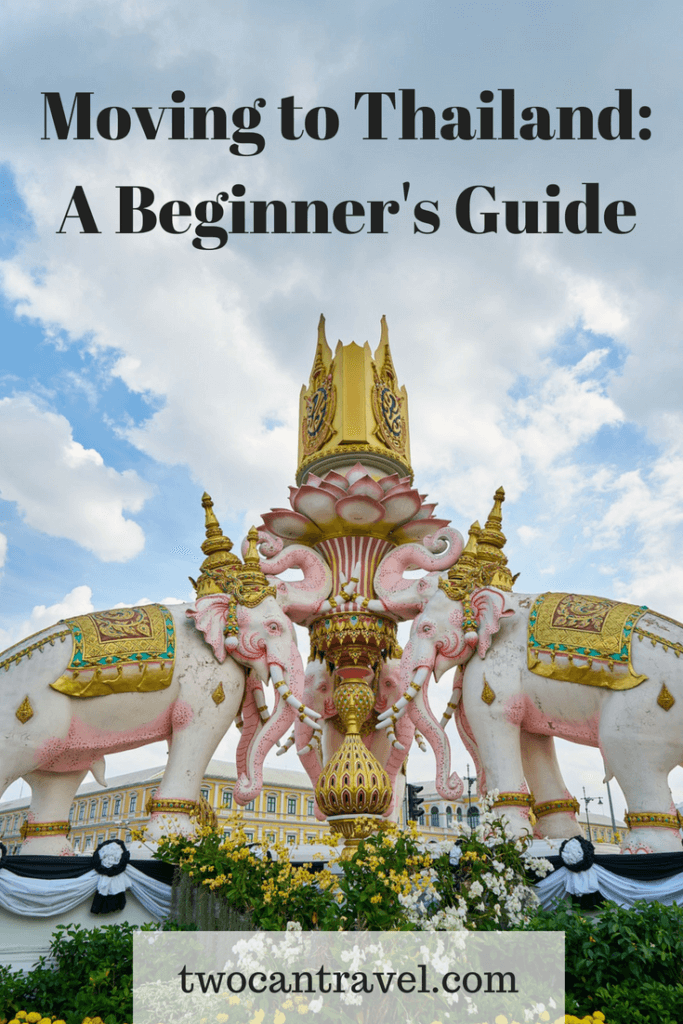 ---
About the author: Riya is an inspired writer, passionate about traveling, lifestyle and encouraging startups. As a freelancer, she understands the importance of productivity at work. Riya never stopped finding new ways to create her work productivity. Twitter, @sanderriya.
---
Have you ever lived in Thailand? Help other travelers and share your experience in the comments!