This article may contain affiliate/compensated links. For full information, please see our disclaimer here.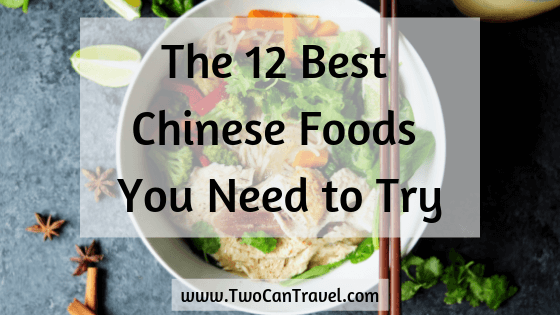 ---
When we lived in China, we quickly learned that China's food culture is as big and as varied as the country itself. From the hearty dishes of the northeast to the spicy soups of the south, good Chinese food can be found everywhere you travel in the Middle Kingdom.  This list is just a sampler of the best Chinese foods out there, brought to you by Emily Pham from Vina.com. Take a look and find something new to try!
---
This is a guest post by Emily Pham from vina.com
The 12 Best Chinese Foods You Need To Try
Food is an important part of Chinese culture. The best Chinese food has unbelievable flavor, appearance, and aroma. China is a very large country. Which means there is so much good Chinese food to choose from!  Here are some of the best Chinese foods to try while you're in the Middle Kingdom.
1. Bamboo Rice
Bamboo rice is made from rice and pork cooked in the hollow of a fresh green bamboo shoot. You know the rice is well-cooked once the bamboo section starts to get seared. With the sweetness of the rice and the fresh fragrance from the bamboo, the balance of flavor is a great example of good Chinese food. Bamboo rice can be found almost everywhere in China. But if you are looking for some of the best Chinese food and the best bamboo rice, check out the provinces of Yunnan, Guilin, Guizhou, and the island of Taiwan.
2. Dumplings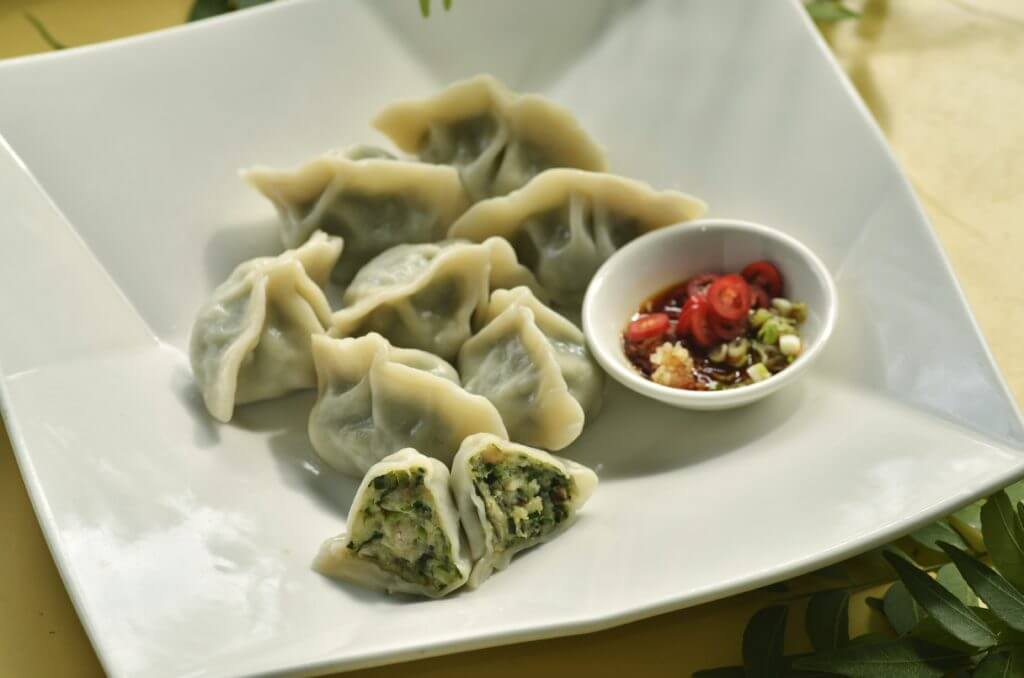 Dumplings are definitely some of the most famous and best Chinese foods. A typical dumpling contains minced meat, usually pork or beef, and a green veggie. But you can find dumplings with all sorts of different ingredients! You can eat them steamed or fried, both are delicious. Eating dumplings with a well-mixed combination of black vinegar, soy sauce and chilis brings out all the different flavors of the dumpling and the ingredients inside. Dumpling's versatility makes them some of the best Chinese food out there
3. Char Siu
This barbecued pork dish has a beautiful bright red color. To make char siu, you'll need a variety of ingredients like five-spice powder, soy sauce, hoisin sauce, honey, and red fermented bean curd. And that's just to start! All of these elements give the dish its flavor and its bright red color. The dish is usually enjoyed with baozi (see #8), but it's also perfectly good Chinese food all on its own.
4. Cold Mixed Tofu and Pineapple Aloe Vera
A big piece of tofu covered in chili oil, sesame sauce, and green veggies may not sound too appetizing. But in fact, it is one of the best Chinese foods that you have to try to believe. At first glance, the tofu looks a little too hot to handle because of the chili oil. However, the sugary pineapple aloe vera mellows out the spiciness and gives the dish a much-needed sweetness. The pineapple aloe vera is very sweet, so this might be a little too much for some people! But Chinese people love it and you probably will too.
5. Chinese Hamburger
Although hamburgers are definitely not expected to be on the list of best Chinese foods, here they are! But don't be fooled, Chinese hamburgers only look like their western counterparts. The typical Chinese hamburger is made from bread filled with stewed pork. In the Muslim regions of China, the pork is replaced with chicken, beef, or lamb. Keeping in tradition with western hamburgers, the hamburgers are fast food and can be bought from street vendors.
6. Beef Noodle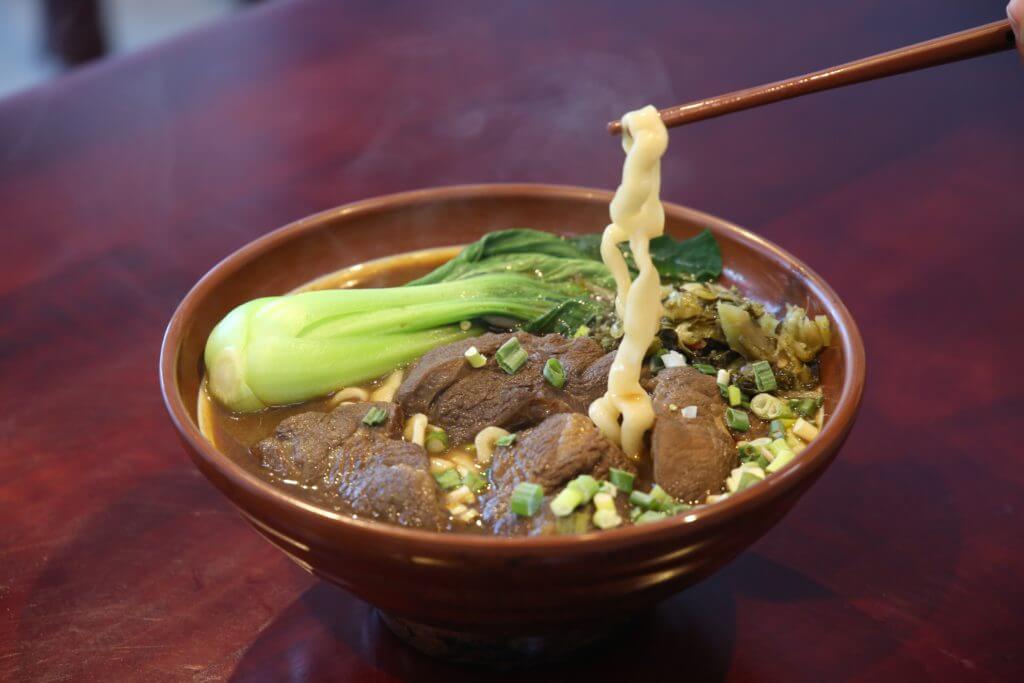 Beef noodle soup is one of the most traditionally famous dishes in China. Made from stewed beef, beef broth, Chinese noodles, and vegetables, you can find this dish everywhere in China. Every region (heck, every restaurant!) in China has its own unique way to cook beef noodles so every place you try, you get to try a new beef noodle soup. And of course, everyone says that theirs is the best! So try as many as you can and you'll learn a lot about good Chinese food!
7. Preserved Eggs
These shiny dark grey eggs were created in the Ming Dynasty and are said to be a powerful treatment for a sore throat. Nowadays, preserved eggs are sold all over China. You can enjoy preserved eggs with minced pork congee, preserved eggs with tofu, or soup made from preserved eggs and mustard leaves. However, be careful to not eat too many preserved eggs as they can contain a little bit of lead. Alternatively, choose a restaurant with lead-free preserved eggs. Finding the best Chinese food can be risky business!
8. Baozi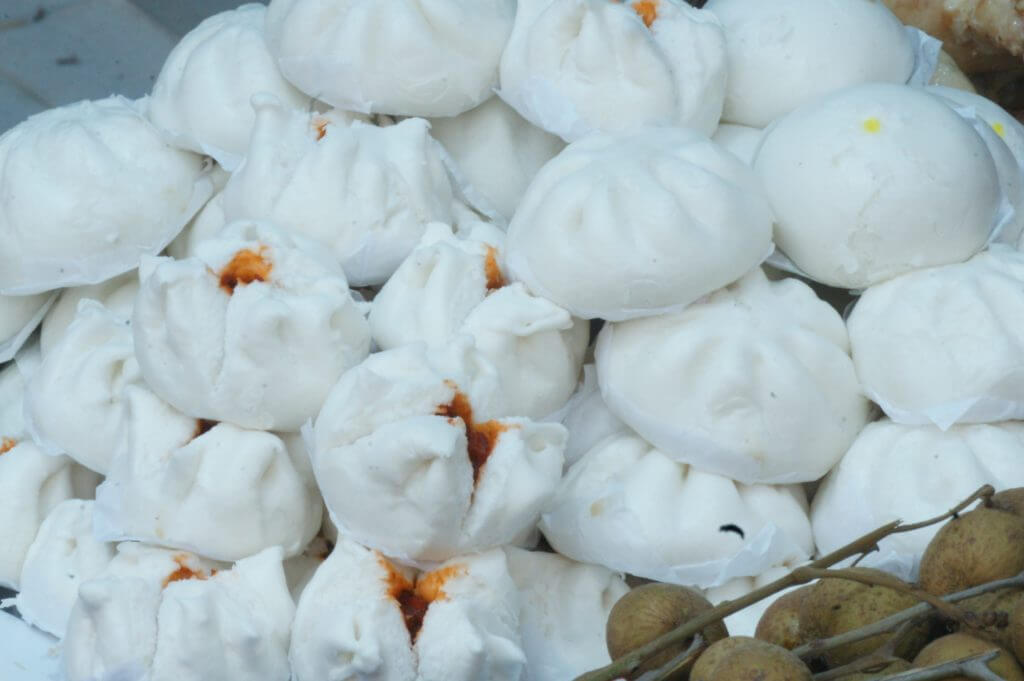 Baozi are steamed buns filled with veggies and meat. These buns are warm, soft, and fluffy, and the best Chinese food to enjoy during the cold northern winters. Baozi are typically filled with barbecue pork but there are also sweet variations filled with red bean paste, custard, or lotus seeds.
9. Mushroom Hotpot
Mushroom hotpot is extremely famous in Yunnan, the home to many varieties of wild mushroom. The best time to eat mushroom hotpot is during the rainy summer months. The mushrooms can be accompanied by many different flavor partners like beef, mutton, cabbage, bamboo shoots, winter melon, and so much more. Some kinds of mushroom are poisonous if they are under-cooked so some restaurants provide alarm clocks that ring when the mushrooms are safe to eat. Make sure to choose a restaurant with alarms to ensure your safety! If you want to try all the best Chinese food, you've got to take some risks!
10. Shrimp Dumpling Soup
This mild but delicious soup is filled with shrimp and pork wontons. People say that the flavor is similar to that of Siu Mai, a popular dim sum dish and another example of good Chinese food, thanks to the similar combination of shrimp and pork. You can enjoy this soup with noodles or by itself.
11. Roasted Duck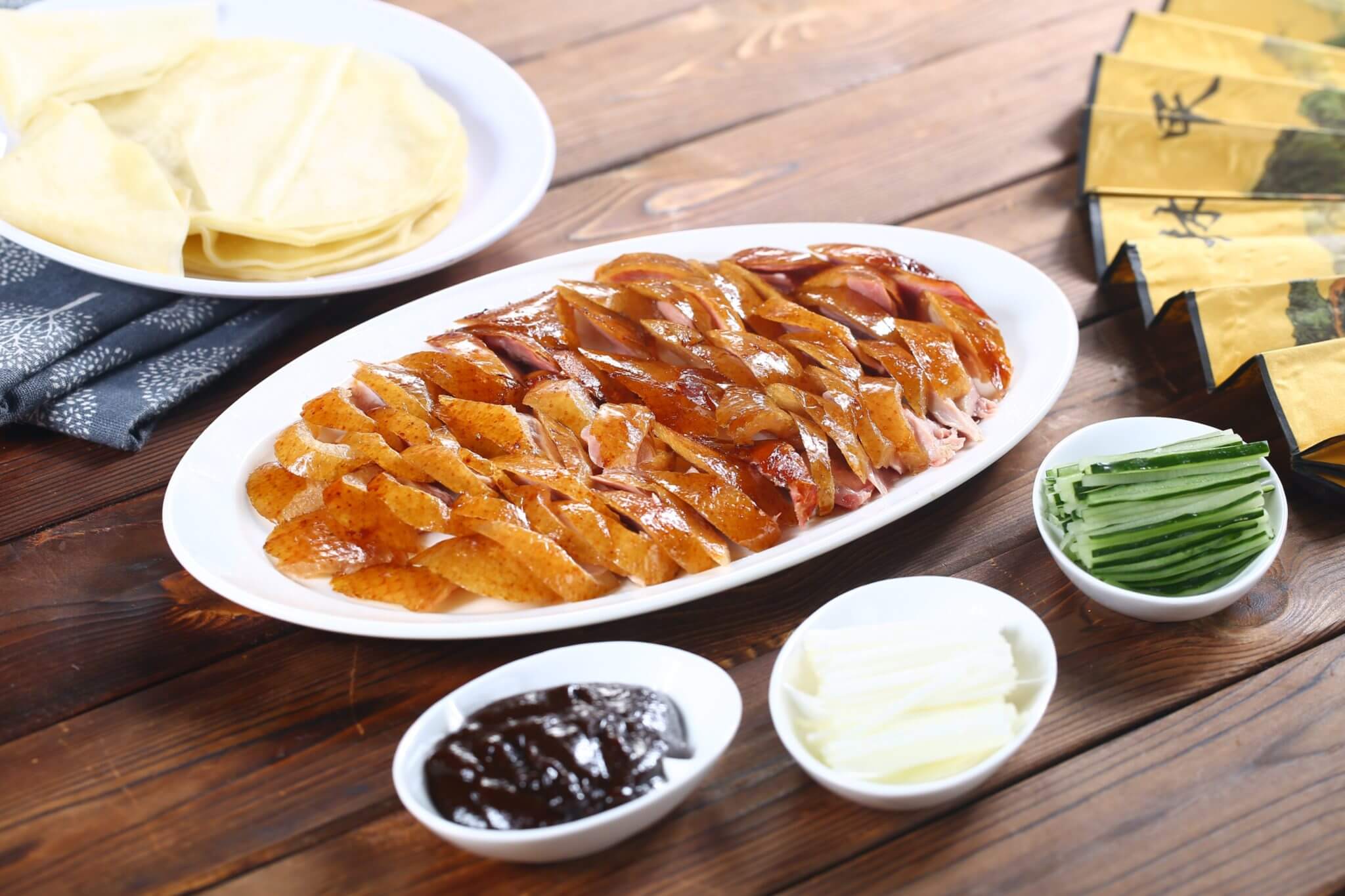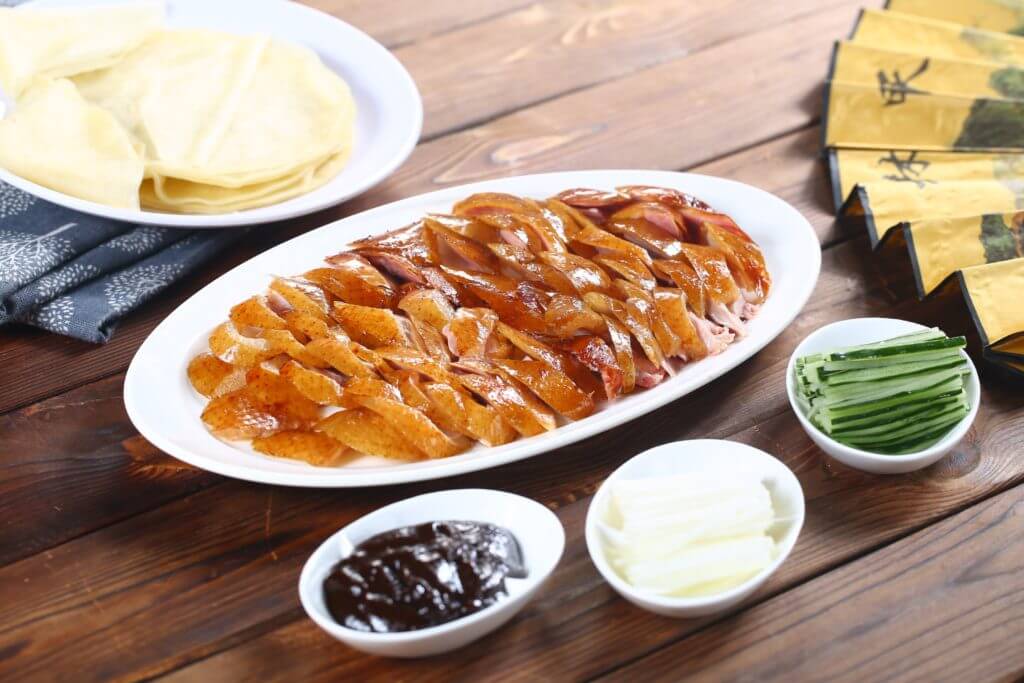 Roasted duck is considered one of the most famous and best Chinese foods in the world. After roasting, the skin is crispy and thin and the meat is succulent. The correct way to enjoy roasted duck is with a savory pancake. First, take a piece of duck meat and wrap it in the pancake, add some sweet bean sauce and spring onions and enjoy. Roasted duck is considered a must-eat food in Beijing, China. If you like good Chinese food, you'll love roasted duck.
12. Saliva chicken
Despite how the name may have you worrying, fear not. There is ABSOLUTELY no saliva in "saliva chicken." It is made from boiled chicken, which has been marinated in chili or sesame oil sauce. Saliva chicken is extremely spicy with 10 different spices, so if your definition of good Chinese food includes a lot of spicinesses, this dish is for you. Just don't let the name turn you off! 
---
Did you find this article helpful? Pin it for later!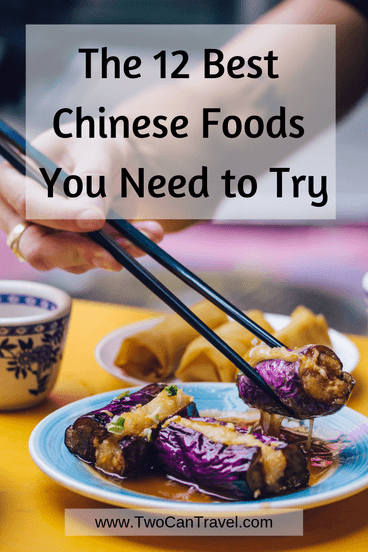 ---
About the Author
I am Emily Pham. I was born in Vietnam, a country with many beaches, historic sites, and tourist attractions. Now that Vietnam is a famous destination, I established my blog vina.com to introduce the elegant beauty of Vietnam to people around the world. If you are planning a trip to Vietnam, my blog will provide you with the essential information on where to go and what to do in my country.
---
Note: This article may contain affiliate links. If you make a purchase through these links we earn a small commission at no extra cost to you. 
---
Have you tried any of these dishes? What do you think is the best Chinese food out there? Share your favorites in the comments below!
---