This article may contain affiliate/compensated links. For full information, please see our disclaimer here.

15 Things to do in Luang Prabang, Laos.
There are lots of things to love about Luang Prabang, Laos. The beauty and nature, the food, and so many activities! 
I (Jen) spent two weeks in Luang Prabang, Laos in June 2017. I went for the Mekong Tourism Forum (MTF) 2017, an annual conference of tourism industry professionals who meet in a new location each year. The MTF covers issues surrounding the travel sector in the countries the Mekong River runs through (China, Laos, Myanmar, Thailand, Cambodia, and Vietnam).
The Luang Prabang conference was unique because sessions were held at different venues all around town, giving participants a chance to learn about multiple businesses and activities.
Stevo joined me after 10 days and we explored Luang Prabang more together. We had an awesome time and know it's one of those cities we'll definitely visit again! 
After all of our experiences in the city, these are some of the best things to do in Luang Prabang. 
---
Pin this post to read later! 

---
1. Morning Market
Going to the Morning Market is a great thing to do in Luang Prabang if you want to see where locals and many restaurant chefs in town do their daily food shopping. There are lots of herbs, vegetables, and fruits there that are unique to northern Laos. You will also see a wide variety of river fish and meat.
I went at 7AM and the market was already bustling with locals. If you go even earlier you may also see some small wild animals from the forest, many which are endangered now. This is a problem that the Laos government, GIZ, and other organizations are working to stop throughout the country.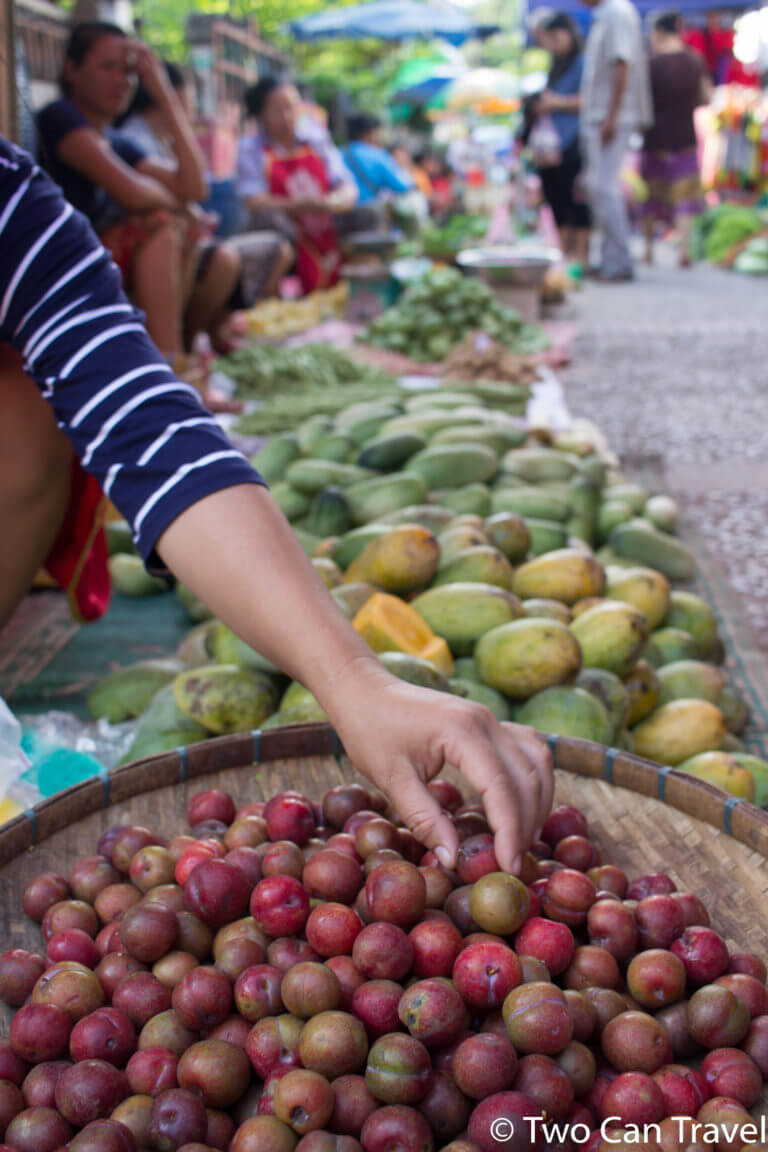 2. Cooking Classes
There are many cooking classes on offer around Luang Prabang. A friend of ours who is a food writer took the class at Tamarind and said it was fantastic. I had the opportunity to join a private cooking class with that same friend with Chefs from Amantaka, which was held at Living Land in an outdoor kitchen. If you are staying at Amantaka and looking for the foody side of things to do in Luang Prabang, I highly recommend this cooking class.
3. Living Land Organic Farm & Rice Experience
Living Land farm was started by seven local families who came together to grow rice and vegetables for their personal use. The farm has grown and expanded over the years and has become a model for land-friendly, organic farming methods.
They offer a Rice Experience for visitors looking for things to do in Luang Prabang that teach them about the process of planting and harvesting a rice paddy through fun, hands-on lessons. Although the experience is a bit pricey, the money goes toward community projects including schooling for local farmers's children and scholarships for students at the Agricultural College of Luang Prabang.
You can even spend the night on the farm with a Home Stay visit. There are also opportunities to go more in depth to learn about farming and teach English to local students as a Volunteer.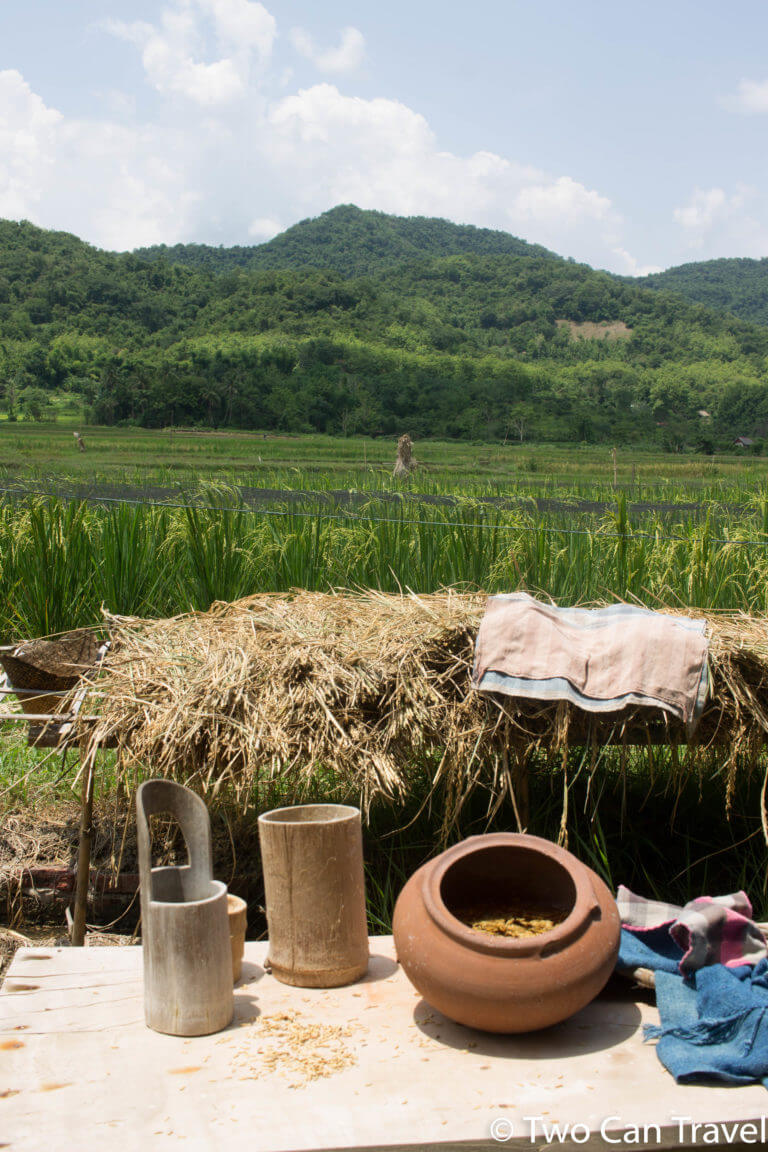 4. Observe Tak Bat Alms Giving
Tak Bat almsgiving is a daily Buddhist ritual that has been going on in Luang Prabang for centuries. Attend the ceremony if you have spiritual inklings or are interested to learn more about the spiritual things to do in Luang Prabang and about this important facet of life for Laos Buddhists. You can observe the ceremony on the main street in town or on practically any small side street on the peninsula around 5:30 am.
The event has become quite a tourist spectacle in recent years, but there are some steps you can take to ensure you are respectful when you go.
For a truly unique experience of viewing the Tak Bat ceremony, you can stay at Jumbo Guesthouse, located in a village 5km outside the city. The owner, Monica, will be happy to take you on an early morning walk to view Tak Bat in the village. This was one of the most memorable and special experiences of our trip. 
5. Kuangsi Waterfall and Bear Sanctuary
Kuangsi Waterfall is hyped for a reason. The bright blue water caused by the limestone rocks is stunning! There are many beautiful swimming areas on your way to the main waterfall. If you don't know what to do in Luang Prabang, take a dip!
We recommend crossing the bridge by the big waterfall and following the path up to the top. It takes about 20 minutes and is one of the more strenuous things to do in Luang Prabang, but once you reach the peak you are rewarded with incredible views from the top of the falls and cool, clear blue pools that you'll have almost all to yourself.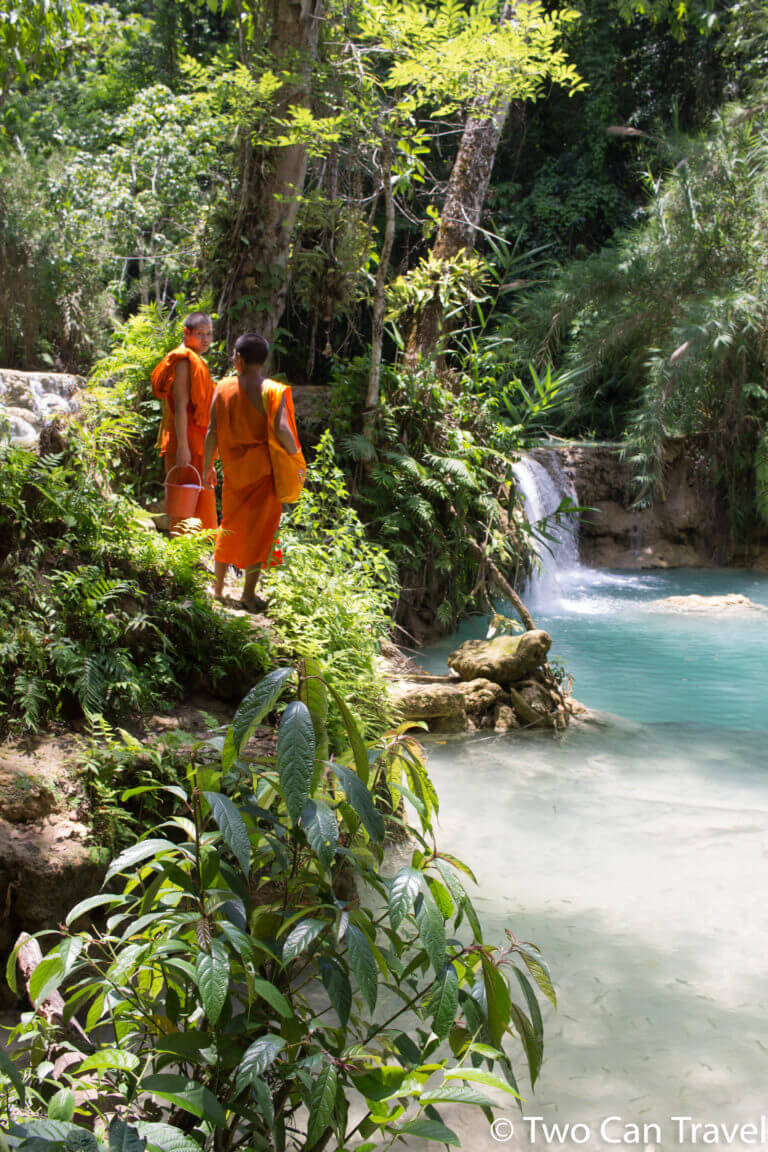 Bear Sanctuary and Rescue Center
There is also a bear sanctuary on the way into the park where many moon and sun bears have been rescued from poachers who take their bile and cut off their paws to sell as traditional medicine, mostly in China. Some of the bears have visible injuries from their time in captivity. You can observe the bears playing from several platforms.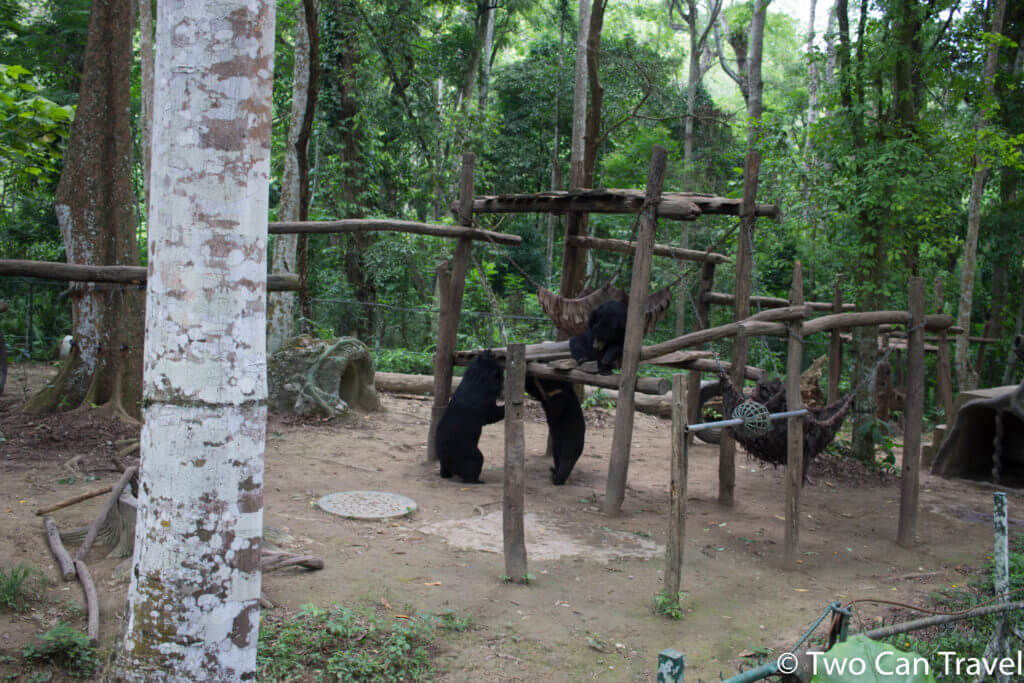 6. Ock Pop Top Living Crafts Center and Shops
There are 49 recognized ethnic groups in Laos, and many have artistic traditions that are still a part of their everyday lives. You will see beautiful woven fabrics, baskets, and other handicrafts throughout the country as you travel around.
Ock Pop Tok offers a chance to view how these traditional crafts are made through their free tours and classes at their Living Crafts Center. Jen wrote about her experience joining in on one of the most artistic things to do in Luang Prabang at a weaving class. She made herself a lovely souvenir!
7. Phou Si Mountain
At the center of the city is Phou Si Mountain, which offers beautiful 360-degree views of Luang Prabang from above. The area gets quite crowded in the evenings when people flock there for sunset.
If you're looking for a quieter thing to do in Luang Prabang, try going for sunrise or in the morning. There are Buddhist statues and small caves to explore on your way up as well. The entrance fee is 20,000 Kip ($2.50 USD).
8. Garavek Traditional Laos Storytelling
For centuries children have learned about the history and traditions of Laos through stories told in school and in their villages. This important part of Laos culture is sadly going by the wayside in modern times. It's the thing to do in Luang Prabang if you want to learn more about Laotion culture. 
Garavek is a two-man show, consisting of one storyteller and one musician playing a traditional Laos wind instrument. The performance aims at sharing traditional Laos stories with travelers to increase awareness and share this important part of Laos culture. The show is 1 hour. Tickets are 50,000 Kip ($6.25 USD).
9. Temples
Luang Prabang is a small city, but there are temples on practically every block on the peninsula! Many have been around for centuries while others are relatively new. Visiting ancient temples in the heart of the city is one of the things to do in Luang Prabang that make it so special. 
Wat Xieng Thong, Wat Mai Suwannaphumaham and Wat Sene are a few of the more famous temples in town. However, it is worth checking out any of the temples you pass by. They are each beautiful and unique in their own right.
Be sure to wear appropriate attire: Covered knees and shoulders for both men and women. Remove your shoes before going inside.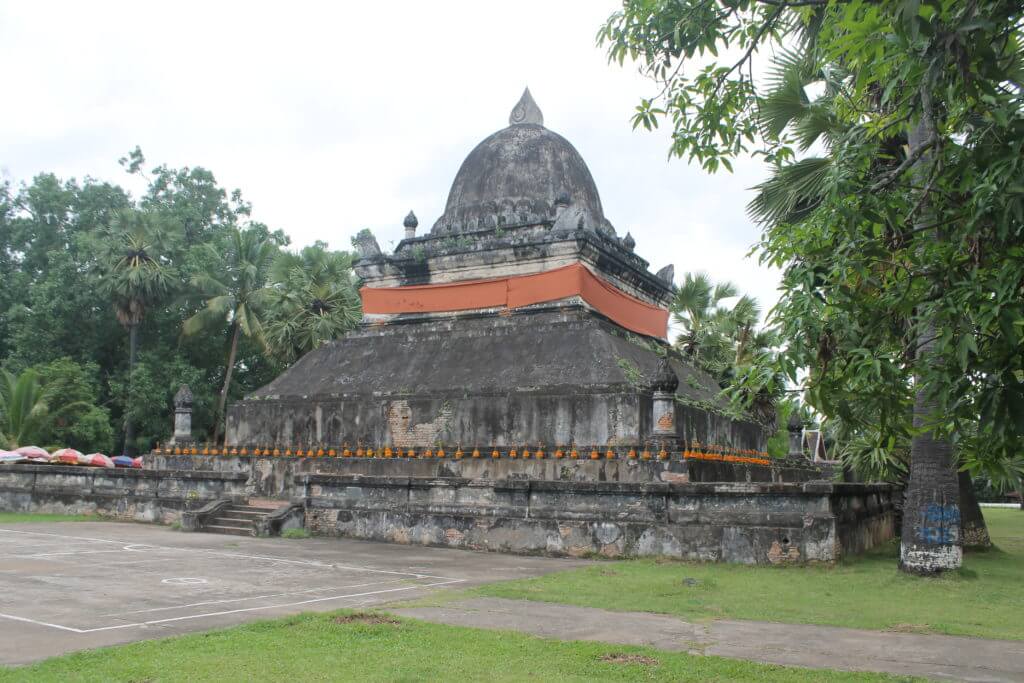 10. Royal Palace Museum
We were told that visiting the museum is one of the things to do in Luang Prabang that everyone should do. Unfortunately, we only peeked in from the outside but didn't go in! Sadly we heard we missed out!
It is set in a spacious, lovely garden just off Thanon Sisavangvong, the same street as the Night Market. Built for King Sisavang Vong and his family in 1904 during the French colonial era, the palace is a fascinating part of history in Luang Prabang.
Apparently, signage is minimal It is recommended to hire a guide for further explanation.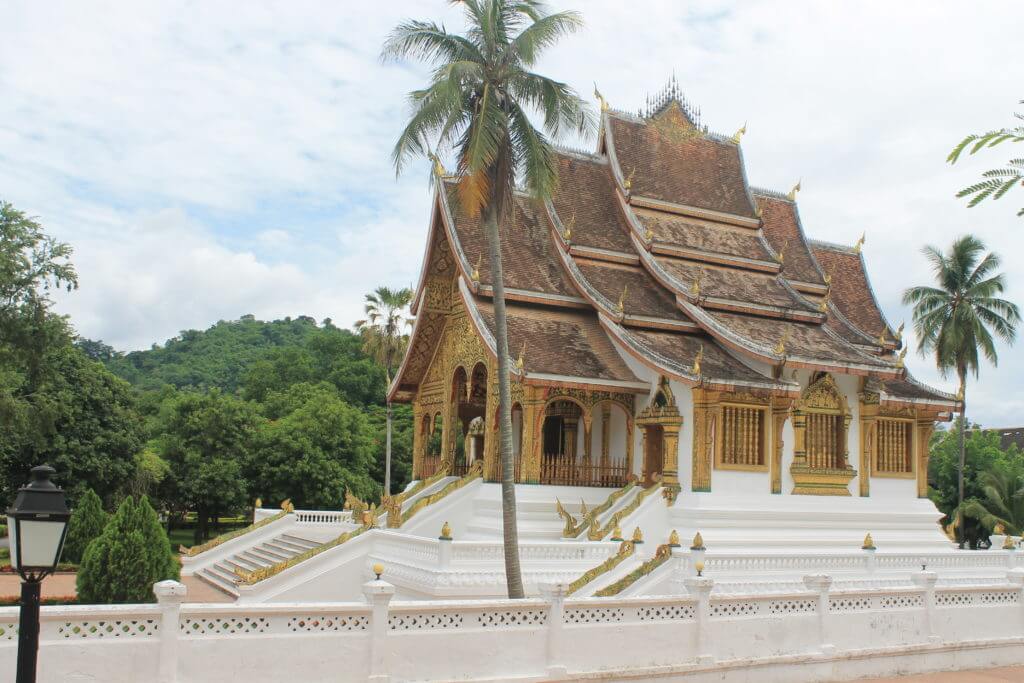 11. Traditional Arts and Ethnology Center (TAEC)
Laos is home to 49 recognized ethnic groups. The TAEC aims to document their living arts and traditions while sharing them with local people and travelers. There are rotating exhibits throughout the year. If you are interested in things to do in Luang Prabang that will deepen your travel experience by learning more about Laos's fascinating cultural traditions, the TAEC is a great place to start.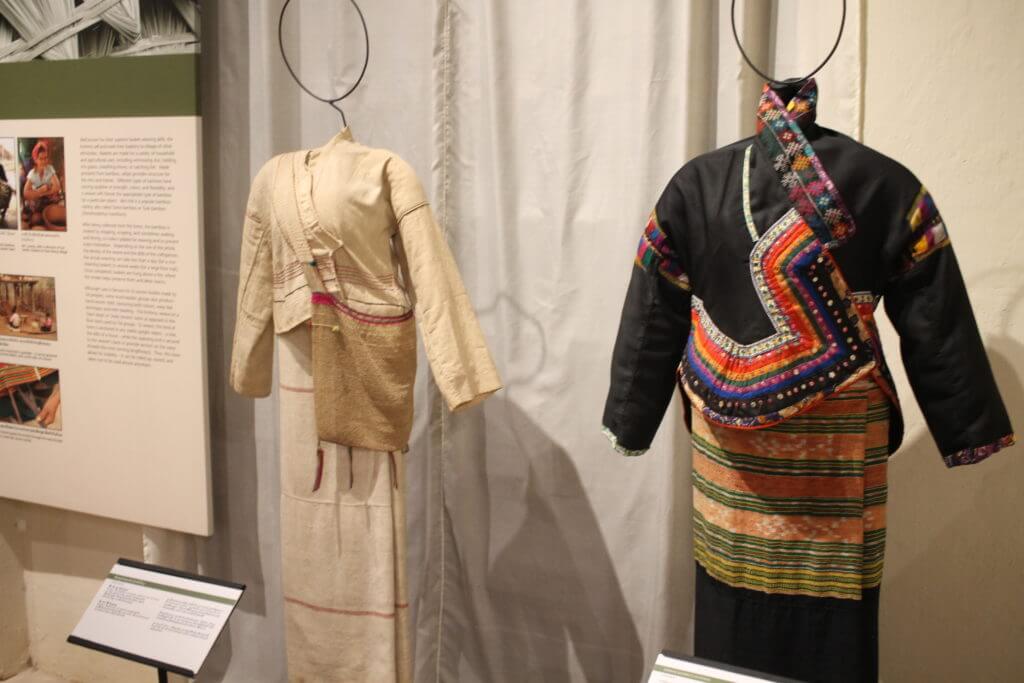 12. Pha Tad Ke Botanical Gardens
The Pha Tad Ke Botanical Gardens are a gorgeous place to spend a half day or a full day. Located on the King's former hunting grounds, the botanical gardens are now home to an ever increasing variety of local greenery, including many traditional medicinal plants.
Exhibits are well marked, and the grounds are beautifully kept. You can also partake in tea tasting, and Phi ceremony arrangements are available on request.
13. Night Market
Ever since reading about the Luang Prabang Night Market in our Interesting Markets in Asia article, it's been number one on my list of things to do in Luang Prabang. It did not disappoint! There is so much to see and plenty of tasty food to try when you slip down the alleys on the side of the market.
The Night Market street itself is long and bright, and currently a bit overly saturated with cheap souvenirs from China. Thankfully that is set to change soon. A big market is being set up a bit outside of town for the tacky goods, and the Night Market street will go back to showcasing items made in Laos.
In the meantime, it is still worth visiting if you're looking for things to do in Luang Prabang for the tasty food, people watching, and because there is little else going on in the city at night.
14. Petanque
If you are looking for things to do in Luang Prabang and you're in a sporty mood, want to hang out with locals and drink a few Beer Laos in the evening, head on over to a local Petanque court. The sport was introduced to Laos by the French and is still a popular past time today. It is mostly enjoyed as an excuse to hang out with friends and drink.
Beyond Luang Prabang
15. Elephant Conservation Center
If you are interested in Elephant conservation projects going on in Laos, I recommend a visit to the Elephant Conservation Center in Sayabury, located about 2 hours from Luang Prabang. The ECC is home to elephants who formerly worked in Laos's logging industry. The center provides the elephants the space and care to live freely, and medical treatment to those elephants that need it.
There is no elephant riding, but visitors are able to observe the animals both up close and from a distance as they go about their days, foraging, bathing and walking through the jungle.
The staff at the ECC are dedicated and passionate about educating travelers and other elephant centers about responsible tourism practices related to elephants.
The location of the center is peaceful and extremely beautiful. The bungalows where you stay overnight are simple, but comfortable. The food at the center is excellent.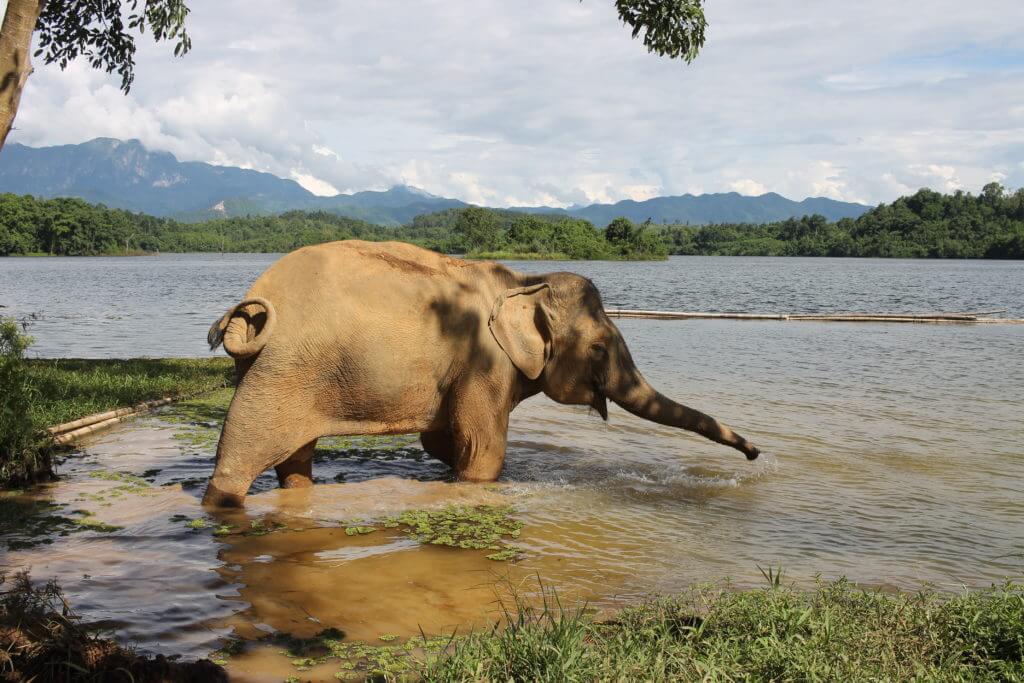 Disclosure: Jen was invited as a guest to attend several of the above mentioned activities through the Mekong Tourism Forum. All opinions shared are her own. 
---
Was this article helpful? Pin it for later!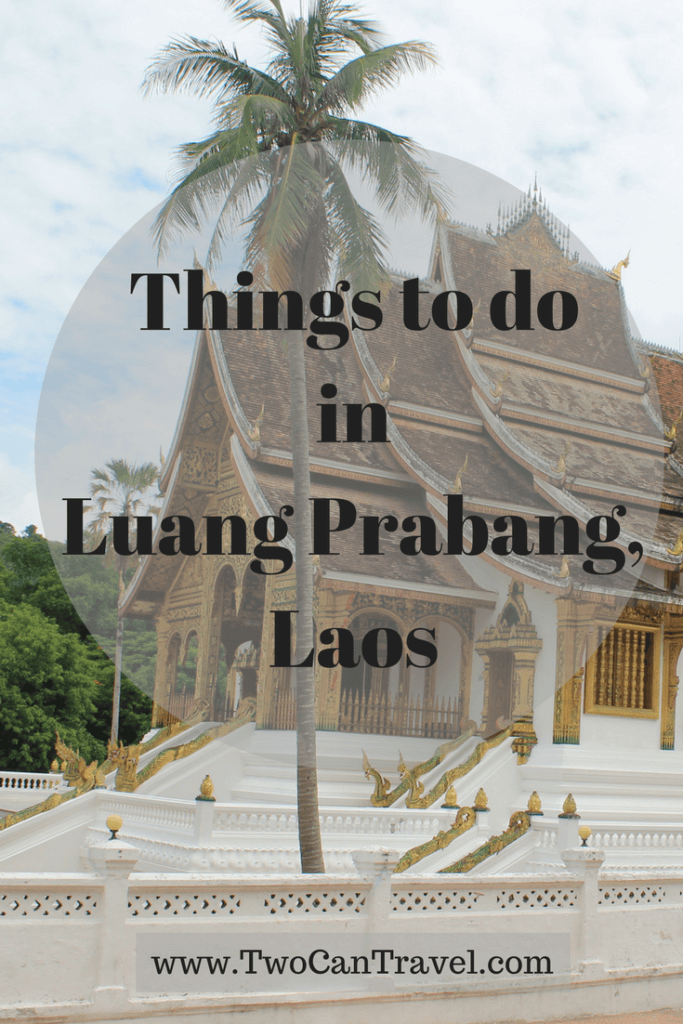 ---
Have you been to Luang Prabang? Are there any other activities you recommend? Share in the comments below!
---