This article may contain affiliate/compensated links. For full information, please see our disclaimer here.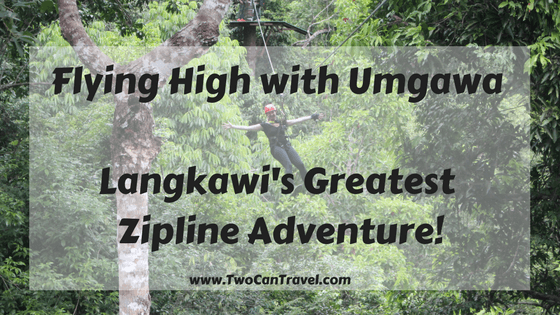 If you love activities that get your adrenaline pumping and being out in nature, then Langkawi, Malaysia might just be your idea of paradise.
There are so many activities you can choose from on the island, from SCUBA diving to island hopping on a jet ski, riding up the steepest cable car in the world, to cruising on the Andaman sea. We were fortunate to do several of these activities during our trip to Langkawi in January of 2018. One of my absolute favorite activities was a ziplining trip with Umgawa Zipline Eco Adventures!
This was my first time to go ziplining, and as someone whose palms and feet get sweaty just seeing perspectives of heights on TV, I was really going to be facing my fears. For me, 2018 is all about trying things that scare me, and this was the perfect way to kick off the year!
Our guides, Sal and Kim, were so much fun. They made me feel extremely safe the whole way through the trip. Everything we did, from putting on the harnesses, to the rules of ziplining (there are only a few, and they are simple!), to when we were actually up on the platforms, was explained thoroughly. They answered any questions I had, and their confident, friendly attitudes put me at ease. After the first couple of ziplines I was addicted, and couldn't wait to do more. I'm proud to say I didn't pee my pants even a little! 
Sal and Kim's number one priority was our safety, but beyond that they told us lots of interesting things about the rainforest, and pointed out plants and animals along the way. We were lucky to see two flying lemurs and several flying lizards, two of the four flying animals that live in that part of the rainforest. There are also three types of monkeys. We heard some of them playing, and saw trees shaking where they were jumping around, but unfortunately didn't get to see any. But fear not, there are monkeys all over Langkawi so it's very likely you'll spot some on your trip!
Throughout the course we went over three bridges and flew through the treetops on 12 different ziplines. The ziplines vary in length and height, with the longest one transporting you over 200 meters! While you're flying on the longest two ziplines you have views of the Seven Wells Waterfall and the Andaman sea. The feeling of flying through the air was so liberating, and the views were spectacular!
Umgawa offers two course options. The Big Waterfall Adventure, which takes you across three bridges, 12 ziplines, and one abseil, or The Jungle Flight, which is one bridge and six ziplines.
A couple in our group had opted for the short course option, but honestly I don't think it's worth it unless you do The Big Waterfall Adventure course. Their trip ended right before the zipline that takes you 80 meters high past the stunning Seven Wells Waterfall, which is one of the major highlights! 
Umgawa makes sure group sizes stay fairly small. We had a lovely group of seven, and five of us completed the full course. It was all of our first times ziplining, and it was great to make new friends and experience something so unique together.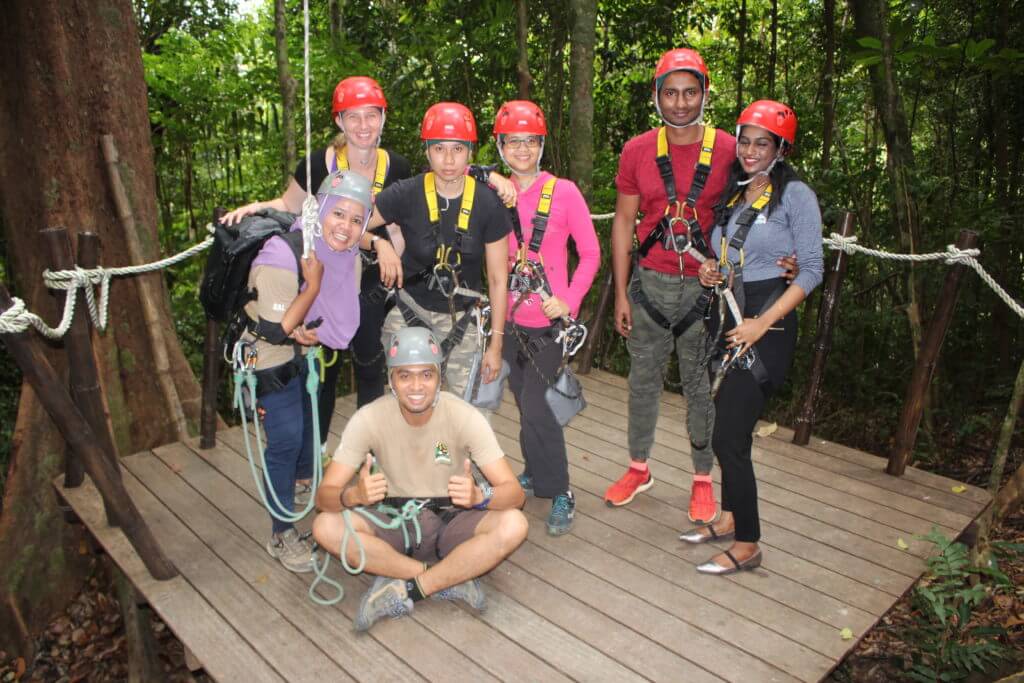 I would absolutely recommend Umgawa Zipline Eco Adventures if you love trying adventurous things and getting out in nature. I'm still buzzing when I think about flying through the air over the treetops, and that sense of fulfillment that comes from experiencing something new and facing your fears.
More Details
Umgawa is open 365 days/year.
The Big Waterfall Adventure takes 2 to 2.5 hours.
Wear sport shoes and comfortable clothing.
Water is provided during the trip.
A welcome drink, refreshing towels, and a fresh coconut are provided as well.
One-way transport to Umgawa is provided free.
A professional photographer accompanies each group, and a few HD photos are provided complimentary. You have the option to purchase more photos at the end if you want.
Book at least 7 days ahead to save money on your trip.
Get more info here: Umgawa Zipline Eco Adventure

---
Disclaimer: Umgawa 

Zipline Eco Adventures

 provided me the tour for this review. All opinions are my own.
---
Do you want to go ziplining in Langkawi, Malaysia?
Pin this post for later!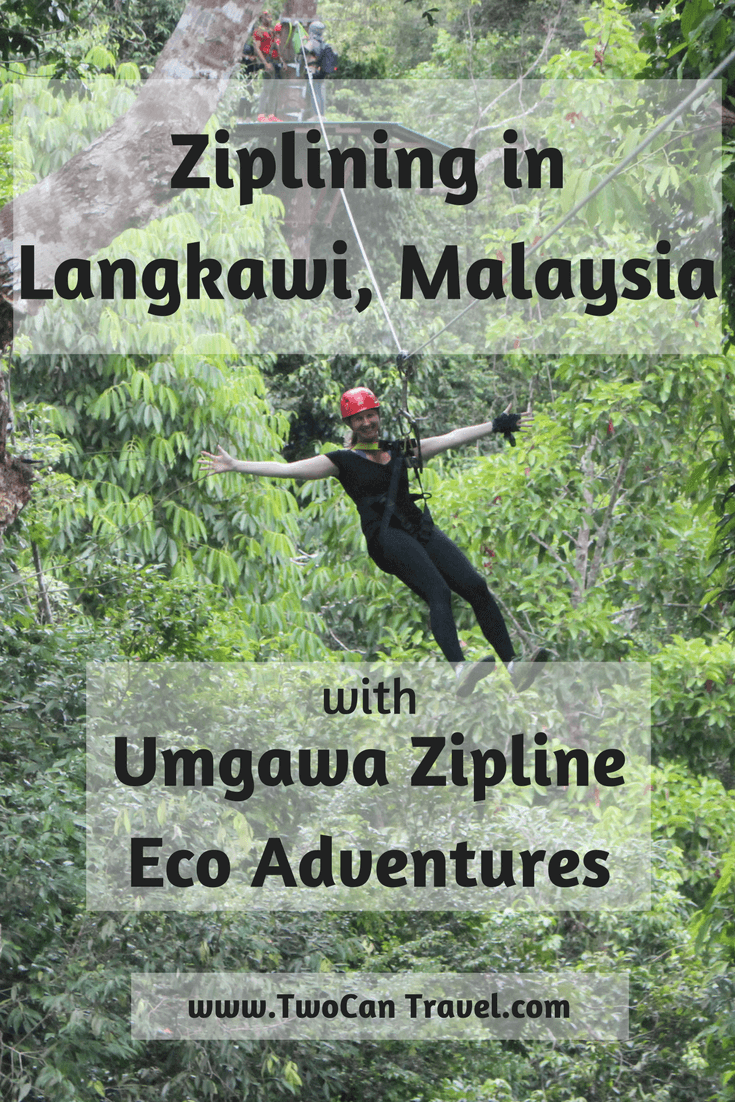 ---
Have you ever been ziplining? What fears are you working to conquer this year? Share in the comments!
---