This article may contain affiliate/compensated links. For full information, please see our disclaimer here.
We love learning about what other travelers do to earn money on the road and live out their desired lifestyle. Many people dream about traveling full-time, but it's not always as easy as it sounds! The more information we can learn from one another about how to make it happen the more we can all benefit.
That's why we started this Working in Asia series! We interview expats in Asia to learn how they earn enough money to live and travel full-time. 
In this interview, Akshata shares what it's like to work as a Divemaster in Goa, India. She delves into the nitty-gritty including the lifestyle, what it pays to work at a diving center, and where in India she did her PADI Divemaster course training. We hope you enjoy reading and learn something new! 😀 
---
---
Pin this article for later!
   
---
Working as a Divemaster in Goa, India.
Tell us a bit about your background, where are you from, where have you lived, and what are your interests?
I'm Akshata, originally from Mumbai, India. I love to read, explore different types of food, travel, and spend time in and around the ocean.
What did you do for work before becoming a Divemaster?
Before I became a Divemaster (DM), I was in college in the US. I studied international political economy and English literature. I worked in the USA for a year doing SEO and content creation, and continue to do so remotely while also working as a Divemaster.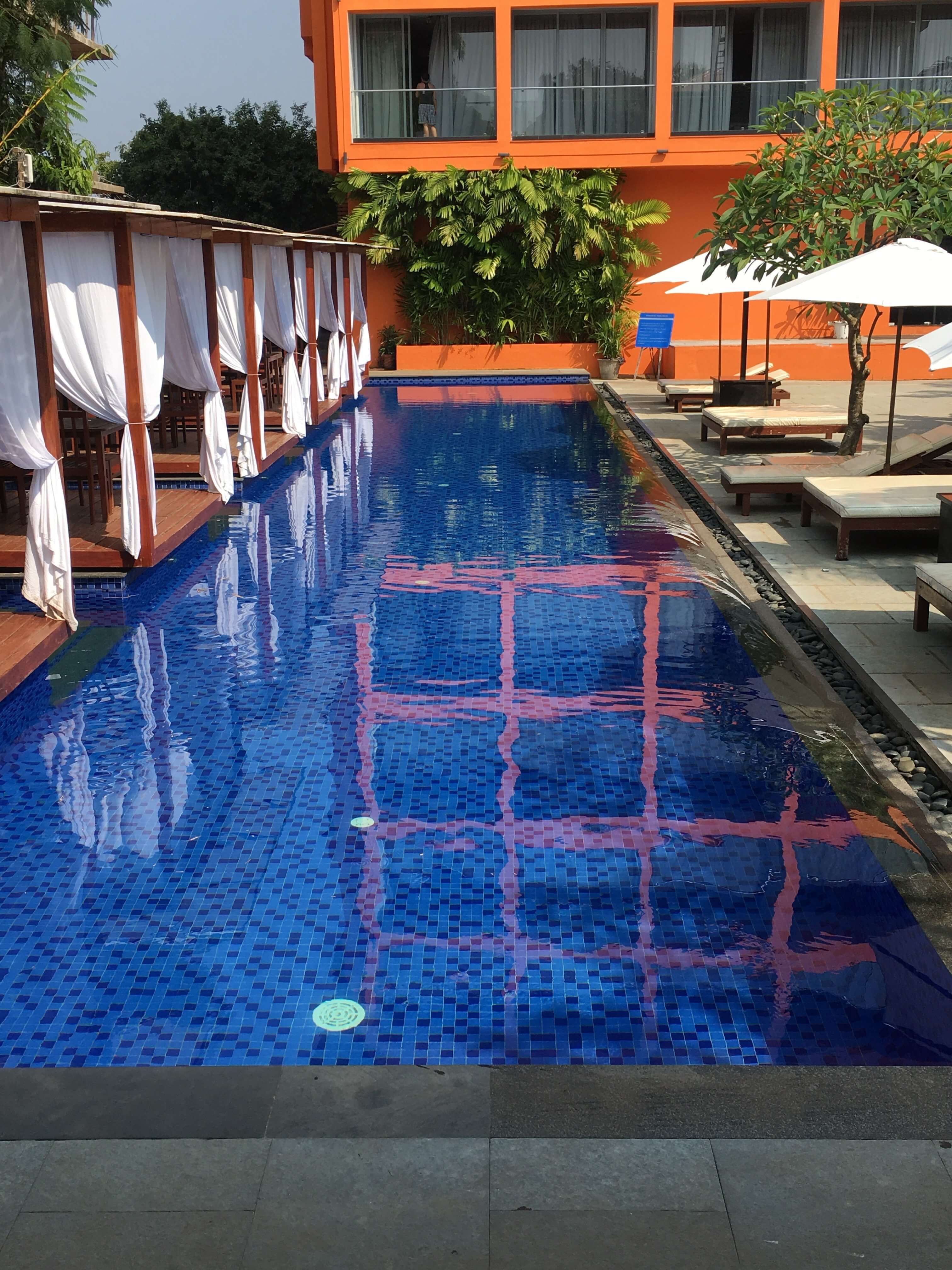 What first got you interested in diving?
The first time I did a scuba dive was in Thailand when I was 14 years old. I've always been a water baby, and I absolutely loved my first dive experience underwater. After that first time, I decided I'd work on becoming a certified diver when I wasn't busy with school.
How did you become a Divemaster? Where did you do your training?
After years of having a SCUBA diving certification and diving recreationally, I finally decided to become a Divemaster. I did a PADI Divemaster training in Pondicherry, India.
How did you get your job as a Divemaster in Goa, India?
After I finished my diving school training, I applied to various dive centers on the Indian mainland. The diving community in India is still relatively new, and most divers seem to be connected to one another somehow. 
I wanted a place near enough to Mumbai to make travel easy, and Goa has always been one of my favorite places in India. Ultimately, I got offers from a couple of dive centers in Goa and ended up striking a deal with Dive Goa. Things just went from there and it's been lovely working as a DM there thus far!
What does a Divemaster do exactly?
A Divemaster is a recreational diving professional that organizes and leads dives. A Divemaster's duties include assisting instructors on courses, leading dives for certified divers, conducting pool training sessions, SCUBA diving lessons, teaching newbies basic dive skills and much more. You can learn more about the entire Divemaster certification course, PADI Divemaster course cost, and duties here. PADI courses are available all over the world. 
---

"The feeling of being completely immersed in such a strong force of nature, completely at peace hearing only sounds of the sea, cannot be replicated through any other experience."

---
What do you love about being a Divemaster?
Everything! From meeting new people to seeing something new in the ocean each dive, working as a Divemaster is so satisfying. On every dive, I learn something new about the ocean, sometimes consciously and sometimes without even realizing it. The feeling of being completely immersed in such a strong force of nature, completely at peace hearing only sounds of the sea, cannot be replicated through any other experience.
What are some of the biggest challenges of being a Divemaster?
SCUBA Diving, being an adventure sport, does have an element of risk. As a Divemaster, you are responsible for your customers' safety, and taking this responsibility seriously is of utmost importance. Like any other job, diving does have its challenges. These range from challenges like facing an unexpected emergency underwater, equipment malfunction, dealing with panicked divers, or rough weather conditions. If you plan to dive on your travels, be sure you have travel insurance that will cover divers.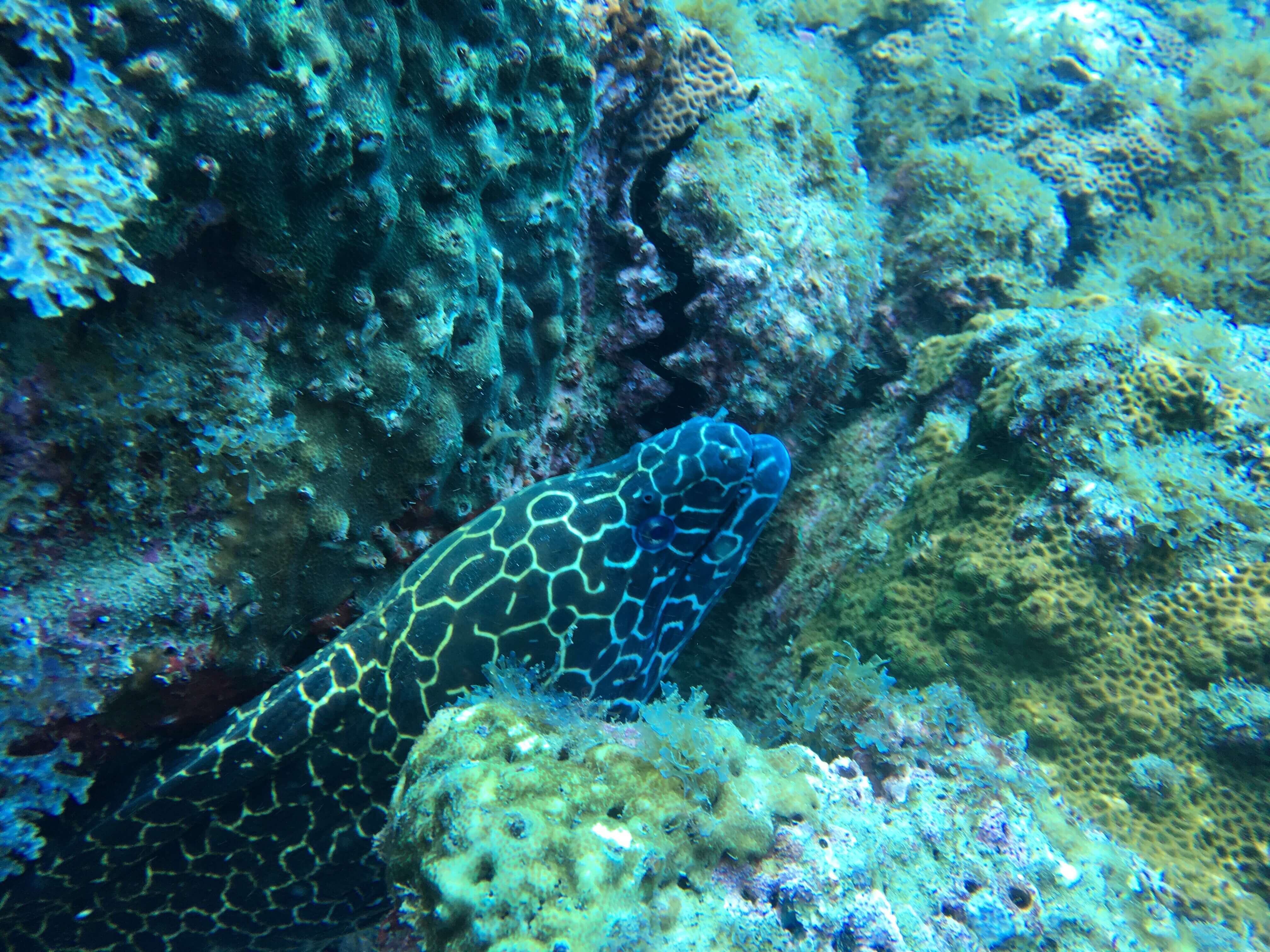 What are some of the coolest things you have seen while diving in Goa or elsewhere?
One of my most memorable diving experiences was during a liveaboard trip on the Great Barrier Reef. We were diving the outer reefs during a night dive at a dive site aptly named Gotham City. Everywhere I looked, there were predatory fish like Giant Trevally hunting smaller fish, and Reef Sharks by the dozen swimming about. It was like watching a documentary on National Geographic, except I was a part of it!
Where in the world have you been diving? Do you plan to continue doing this job in other places?
I've dived in and around most places in Southeast Asia, as well as around India and the Maldives. I've also dived in Australia, Turkey, and the Pacific coast of America. Ideally, I would love to continue this job in many other places and use it as an opportunity to travel. Visa permitting, this would be the dream!
What is it like living in Goa?
Goa is a typical beach town, and living here comes with its pros and cons. On the one hand, it's amazing to be so close to the ocean, eat great food, live the "chill" life and be happy with the simplicities of beachside living. On the other hand, it's hard to assimilate into the culture because I'm seen as someone who is in that space between being a local and a tourist. I'm not an outsider, but I'm not yet an insider either.
The diving is one of the reasons I love Goa. The waters around here are still relatively unexplored, and even though the visibility isn't great, there's plenty of marine life to spot. What's more, water is usually the perfect temperature, allowing you to dive with a just a skin suit or even rash guard and surf shorts (see this water temperature guide). Honestly, that's one of the things I like most about Goa – the ability to just be as free as you want in the ocean without freezing!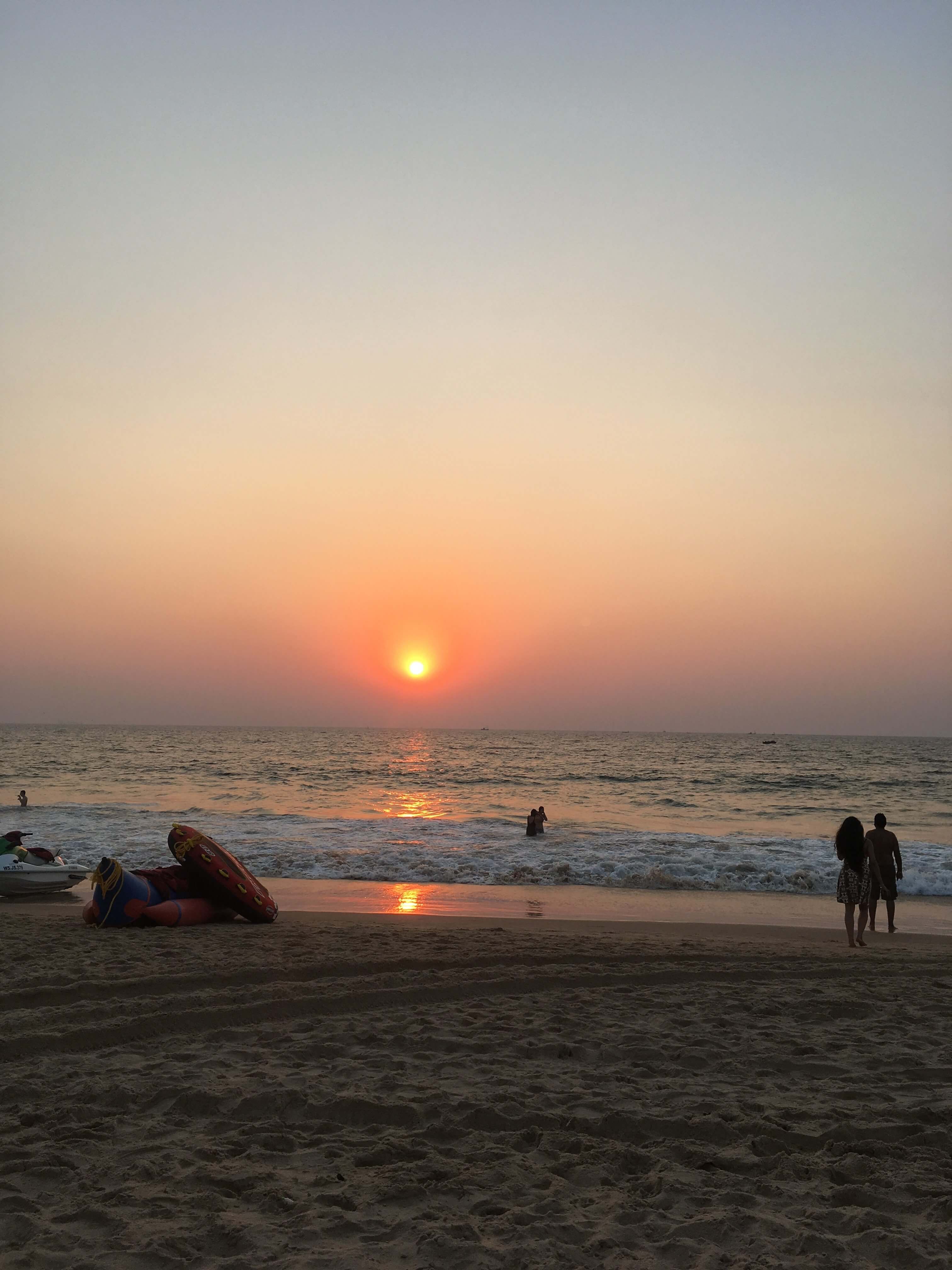 What do you do in Goa when you aren't diving?
Since I work another job as well, I spend a lot of time working online from quaint little cafes or beach shacks. When I'm not working either job, I try to explore the smaller villages in and around Goa, sample new food, and play frisbee on the beach!
Can anyone work as a Divemaster in Goa, or do you need to be an Indian national?
Yes! Anyone can work as a Divemaster in Goa. Of course, having a valid working visa would be necessary, but you don't have to be an Indian national to work as a DM. Sometimes, it's even possible to freelance your services as a Divemaster while on a tourist/holiday visa. The dive season in Goa starts in October and ends in May, so it wouldn't be a full-time year-long job.
Where are some other places in the world Divemasters can work, especially when first starting out?
Anywhere in Southeast Asia is a good bet – Thailand especially. Lots if divers tend to work in Southeast Asia as it is relatively cheap and the diving is great.
How is the pay? Is it enough to sustain your lifestyle? How does this compare to being a Divemaster in other places? 
Whether in Goa or most other places in Southeast Asia, a career as a Divemaster won't make you a lot of money. At most, you'll be able to cover your accommodation and food, but the salary doesn't leave much over for extravagant expenses. If you're okay with this, then yes, it is possible to sustain lifestyle as a DM, but don't expect to have a lot of savings. This is the sort of career you have to be in for the love of it, not money.
There are perks though – sometimes, the dive center will cover your living expenses, and you'll get discounts on dive gear at the dive shop, meet people with similar interests, and get to travel. There is a possibility of earning more if you choose to work as a DM on a cruise ship, liveaboard or freelance your diving skills for research projects or other underwater work.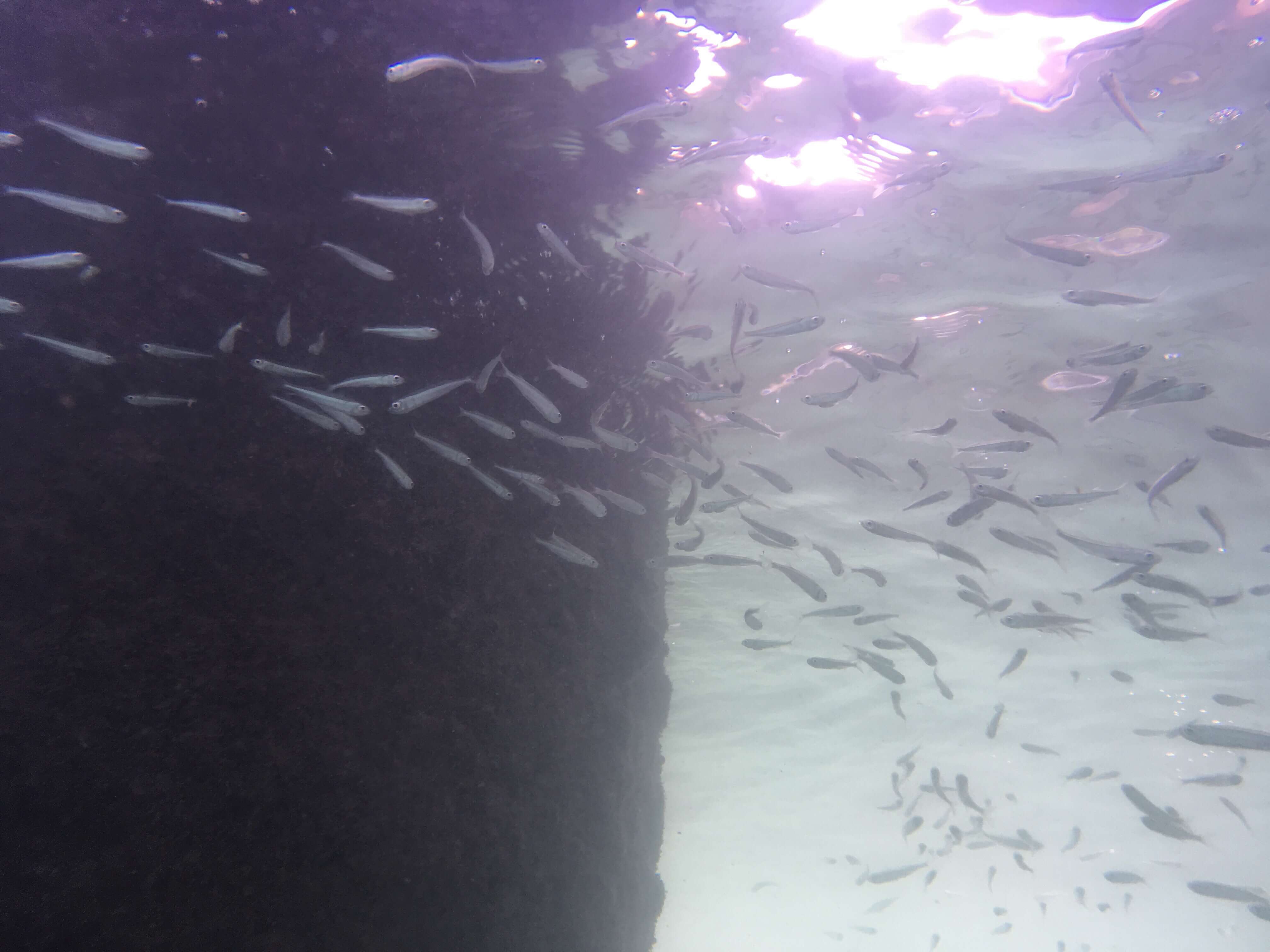 What advice would you give to someone who is interested in becoming a Divemaster?
Go for it! Getting certified as a professional diver was one of the best things I've ever done. I have learned and grown so much through diving, and the sense of fulfillment that comes from having a job you are actually passionate about is irreplaceable.
In terms of more specific diving advice and how to go about getting certified, I strongly recommend choosing a dive center that is well rated and reviewed. Make sure to learn from everyone in your course, not just your instructors. Connect with other divers, network, don't be afraid to ask questions, and dive as often as possible.
Diving is all about experience, and something can be learned from any diver at any level and their experiences. Once you have a diving license a new world of opportunity will open up for you. All in all, if you're awestruck by the ocean and what lies beneath, I'd say take the plunge and follow your dream! 
---
Big thanks to Akshata for this interesting and informative interview!
---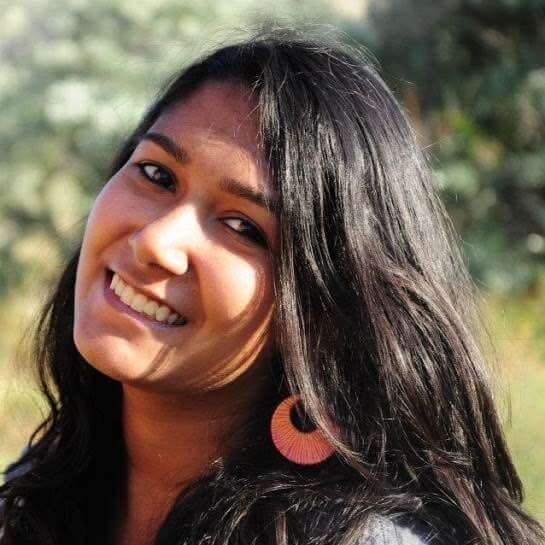 Akshata has a passion for traveling and exploring the world-especially its oceans. She loves to write and is interested in entrepreneurship and sustainability. She sometimes jots down random musings and tales from her SCUBA diving adventures on www.withlovefromakshata.wordpress.com. 
---
Like this interview? Pin it for later!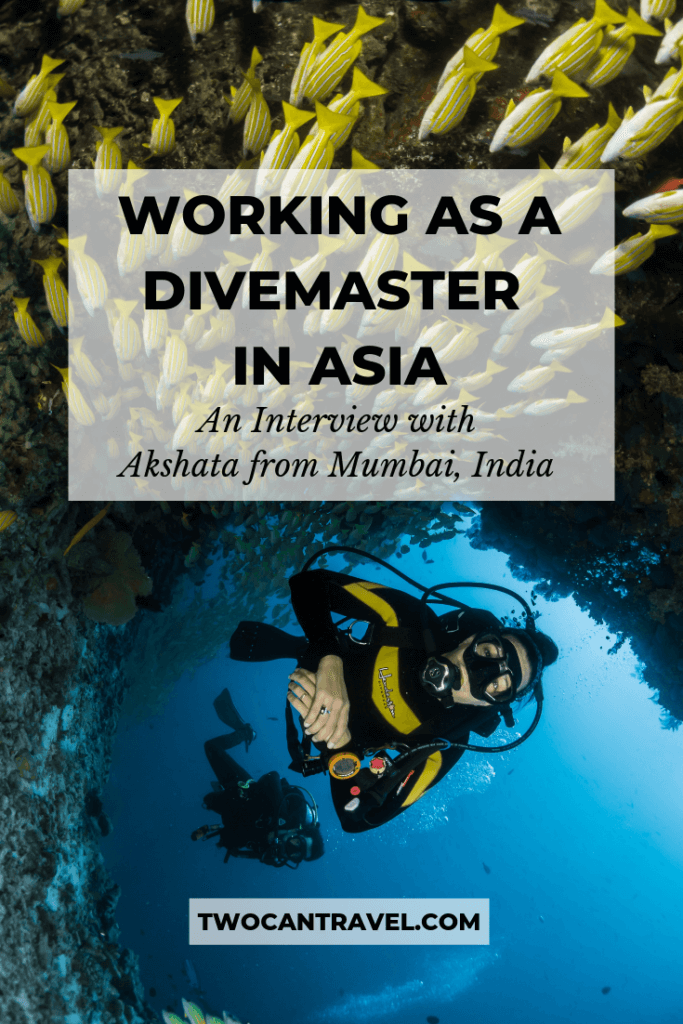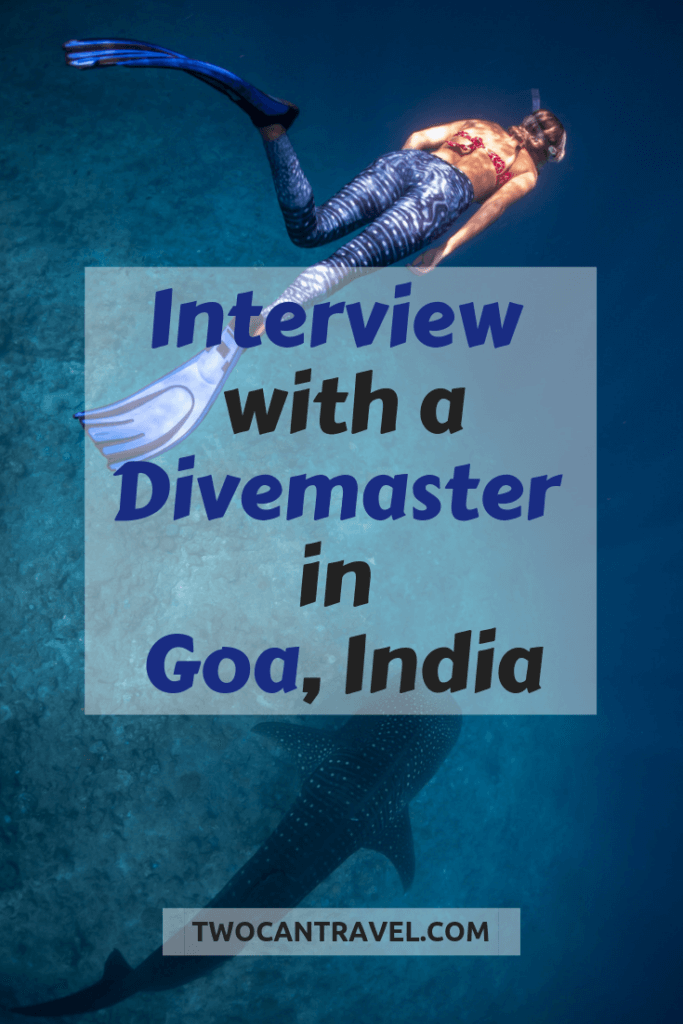 ---
Want to catch up on the other parts of the Working in Asia interview series? Check out  Burlesque dancing Alice Teacake, Tarot card reader Eileen, Mar at Google, Tour Guide Andy, and Brewmaster Fraser.
---
Do you like to dive? Have you ever considered working as a Divemaster?
---