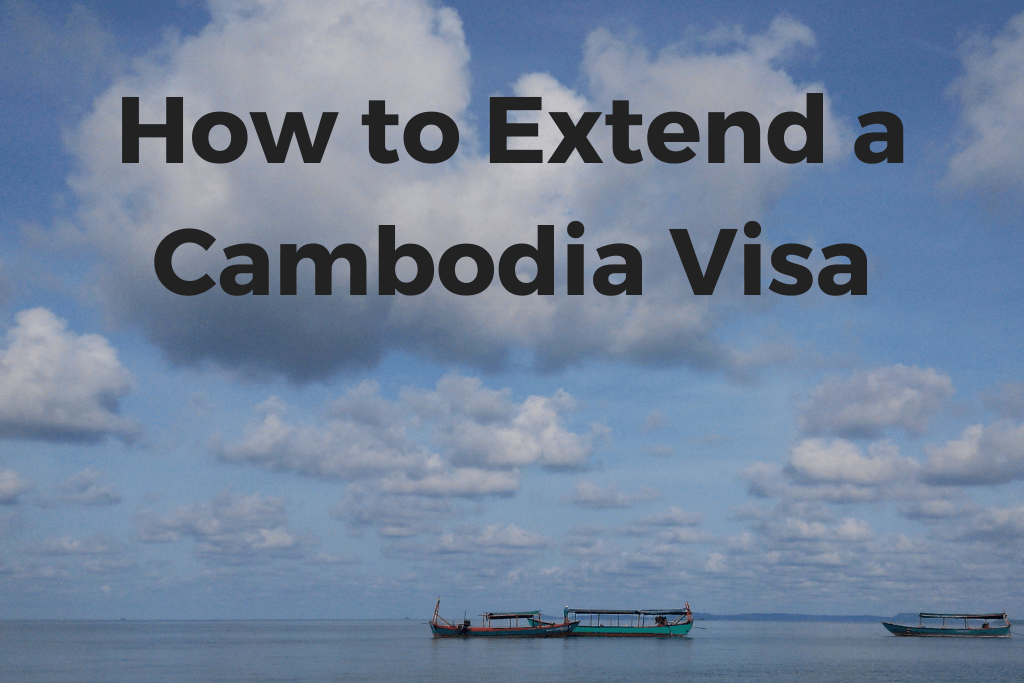 Update as of November 2021
Tourists are able to enter Cambodia again for the first time since the pandemic began. See the requirements to enter Cambodia on a Tourist visa here.
---
November 2021 update: We have received many messages from people asking for advice about Cambodia visa extensions. Things are changing frequently and we don't have all the answers. For the latest information, we recommend joining the Facebook group Cambodia Visa and Work Permit Group where people are sharing their experiences entering Cambodia right now. Stay safe out there!
---
Note: The information below is pre-Covid 19 and may not apply at this time. 
How to Extend a Cambodia Visa
Getting a visa for Cambodia is relatively easy, and extending it is just as simple. You can renew your visa for one month up to a year! Here's how you can extend your Cambodia visa without leaving the country.
---
**Important notice: As of September 4, 2017, the laws for long-term Cambodia visa extension have changed. This article has been edited to reflect that. You can read more about the changes here.
---
Extending your Cambodia Visa? Pin this article for later! 
---
Which types of  Cambodia Visas can you extend?
There are two types of Cambodia visas you can extend without leaving the country: TOURIST (T) Visa or ORDINARY (E) Visa.
There are 4 different types of Ordinary (E) Visas: (EB) Visa: Business, (EG) Visa for those searching for employment, (ER) Visa for Retirement, and (ES) Visa for Students. You can choose which type you would like when you extend your Cambodia visa. [Read more…]