This article may contain affiliate/compensated links. For full information, please see our disclaimer here.
I first met Nikki in Phnom Penh, Cambodia at a meet-up with Girl Gone International, a group connecting women living and traveling overseas. We were sat next to each other and got to chatting. The inevitable "What do you do for work?" question came up, and I was fascinated by Nikki's story of how she started her own business here. You never know what will happen if you hone in on your expertise and open yourself up to the possibilities of Working in Asia!
---
Working as a Beauty Specialist in Phnom Penh, Cambodia.
Tell us a bit about yourself. Where are you from and where have you called home prior to moving to Phnom Penh? 
I'm from Auckland, New Zealand. I lived on the outskirts of the city on a very rural patch of land with my now husband before we moved out to Phnom Penh. We had chickens, cows, pigs and a huge orchard. Our home expands from the outskirts of Auckland to the far north where we spend our holidays beach side at my husbands family home in Taupo Bay.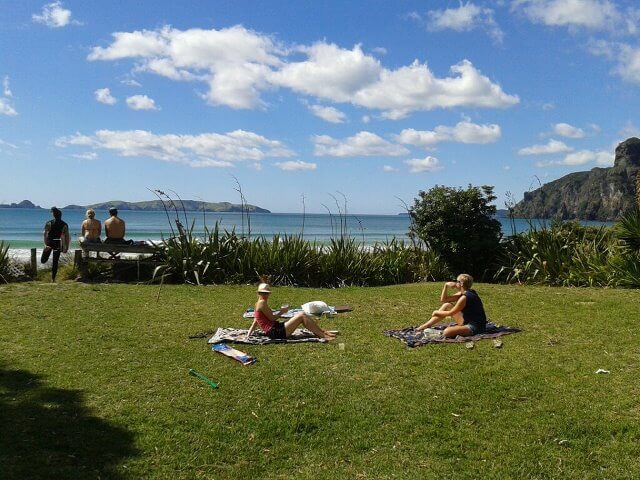 What is your professional background in?
I've spent the majority of my working life within the beauty industry (12 years). Brows have been not only something I now specialize in but my passion for the last 4 years. I completed a B.S.c. majoring in Human Nutrition in 2016, which taught me a lot about myself, like I could achieve anything I put my mind to, and a lot about the human body, which fascinated me and drove my desire to learn more after working with products and basic supplement lines.
Had you traveled in Asia before?
I had spent a couple of months traveling through Indonesia about five years ago but had not seen much more than that. I knew I loved it and was certain I'd make my way back to see much more.
What brought you to Phnom Penh?
My husband, Rupert, and I had never settled down abroad and both love Asia. We had our eyes open for the right opportunity to pop up in Southeast Asia. Rupert got interviewed for a teaching position in Phnom Penh, Cambodia and got offered the job. Once we looked at the type of lifestyle and experience we could have here we decided it was the perfect place to spend a few years.
What was your original plan for work when you moved here?
I definitely never thought of coming to Cambodia and opening up a salon. My intention was to teach as I knew there was plenty of opportunity to do that. I had recently gained my Bachelors and had done an online TEFL course, so I felt like I was qualified enough to teach English in the city and was ready to embrace the new challenge.
---
Interested in obtaining a TEFL Certificate to teach English abroad? Sign up with MyTEFL, a reputable online TEFL training company, and save 35% on your course with our code: TWOCAN35.
---
How did you decide to start Haus of Brows?
I succeeded in getting a job as a preschool teacher. I was looking after 15 three and a half year olds, doing something I was completely unnatural at, and ultimately feeling incapable and miserable spending every working day doing something I didn't love.
At the same time I had received my waxing equipment from back home and had started offering brow shaping to new friends we met, just casually doing it from the couch in my lounge. I started being contacted by friends of friends who had heard that I was doing brow shaping and I soon realized that there was no one that offered specialized brow services in Phnom Penh.
I invested in a beauty bed and moved from my couch to a spare room in the house. As my clientele grew month by month I saw a business opportunity open up and decided to turn my passion into a reality here and start up Haus of Brows as a specialized western style beauty clinic in Phnom Penh.
What types of services do you offer?
As my business has grown from couch, to spare room, to rented chair, to full salon, my services have expanded. I obviously offer specialized brow shaping, but I also offer lash tinting, facial waxing, full body waxing and semi-permanent cosmetic tattooing. I like to say I offer all the essential aesthetic treatments that make us feel ready for anything. I don't offer any of the fluffy stuff. There are plenty of amazing places to experience those treatments here in Phnom Penh.
Is there a demand for your services here in Phnom Penh? Who are your main clients?
Local Cambodian salons offer a very different experience when it comes to brow shaping. I have come across many clients that have had experiences with having their  brows shaped here that have left them feeling pretty nervous about going back. Brows are important features for a women (arguably the most important facial feature) and people have not known who they can trust here. I mainly see expats from all over. I have also seen a handful of local Cambodian women, but the vast majority are expat women.
Starting your own business in a foreign country sounds like a big undertaking? Had you done anything like this before? Were you nervous?
I've never set up a clinic outside of my own home before so it's a first time to sign onto a lease, be liable for rent etc. In Cambodia its relatively easy to run with an idea and start a business. There is minimal costs to set up, no regulations and hoops to jump through like there would be back home. 
What is the process of starting your own business in Cambodia?
First off its coming up with the idea. Phnom Penh is growing so rapidly that there are many gaps that can be filled. There are many helpful websites that guide you through the process of registering your business. A business license is a good place to start and your annual income will determine what type of tax you will be expected to pay.
What are some of the challenges you have faced during the process of setting up and running your business?
I guess mapping out the city and finding exactly what I need has been a challenge, and not having a convenient super store that sells everything. There are still no wholesale suppliers in Cambodia where I can source quality product and most countries won't ship to Cambodia. Thankfully I've found a shopping assistant here that deals with Amazon orders and brings them in himself from the States. This has been a lifesaver for me, as he drops the orders right to your doorstep and deals with customs clearance, mailing costs etc.
There have been fewer challenges in Cambodia though in terms of being able to just start up and get going. Back home there would be many more regulations and silly criteria that I would need to meet that would cost far more money than what I have had to put out up front here.
What was it like searching for a location for your business?
There are great local real estate agents that are very helpful and have good levels of English. I had been living in an apartment and renting a chair in a nice area before I set up my own salon, so I had a pretty good idea of where in Phnom Penh I would and wouldn't consider moving to.
How do you advertise in Cambodia?
Social media is really effective in Cambodia. The expat and local community is really close and pretty small so tapping into the popular Facebook forums is an effective way to get your name out there. I have also gotten to know a few good local spots where expats likes to eat and go on weekends, which I target to put flyers up.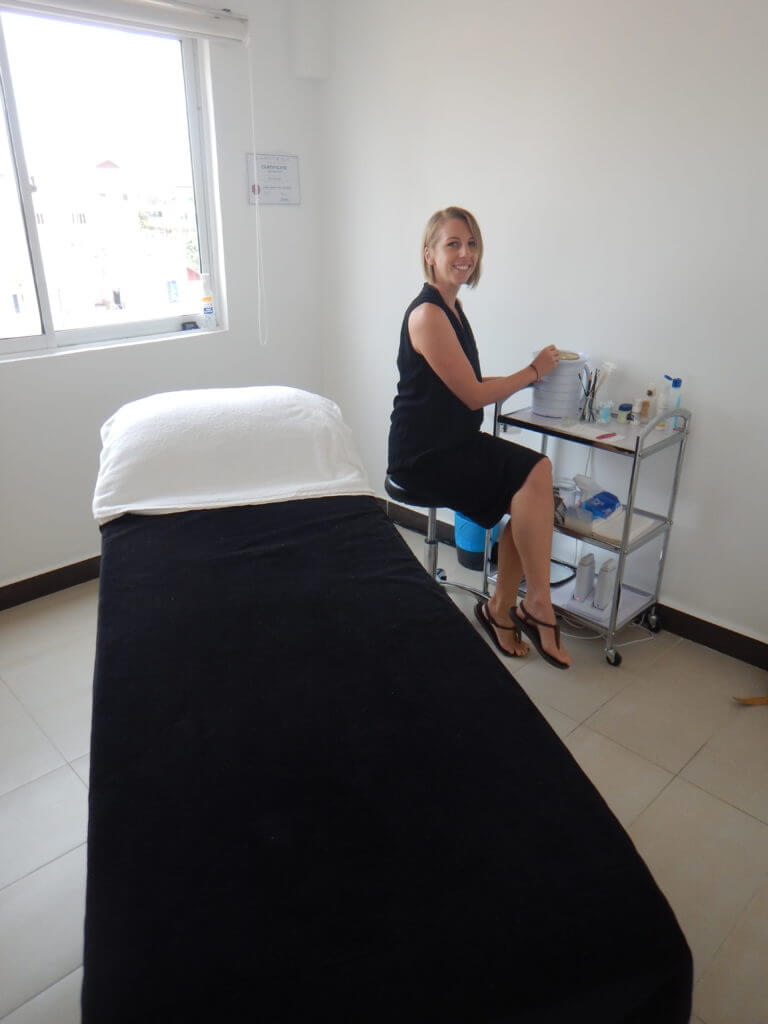 What has been the most rewarding thing about starting Haus of Brows so far?
Being able to offer a specialized service in the city that people had been traveling overseas for. I love growing people's confidence and making people feel good about themselves, and contributing to people's sense of normality living here in Phnom Penh. I've made Haus of Brows bigger than it's ever been before. Starting up the salon has cemented my love for my work. I find it incredibly rewarding and I am so grateful I get to continue to do something I love every day.
How do you like living in Cambodia?
After putting in a good 10 months I can confidently say I really enjoy living in Cambodia. Its not without its ups and downs, but right now things are feeling good. As it's become more familiar I can sit back and enjoy life here more. Everyone is so helpful, it feels really free, people just go about what they need to get on with. Its an amazing place to be based to travel from, and there are lots of awesome spots to discover in Cambodia itself.
What did you think of Phnom Penh when you first moved here and how do you like it now?
I honestly couldn't head out of my apartment for the first three days when I got here. I guess I needed to build myself up for the madness of getting around, being offered and having to refuse a million tuk tuks, not knowing exactly where to go. It's not an easy city to figure out initially. It felt overwhelming, but now that I have my independence and confidence cycling around and have a progressing amount of Khmer to converse with, I really enjoy being apart of the city.
What are your plans moving forward? How long do you see yourself living here?
My husband and I are planning on seeing out a few years at least. We agreed that we need to give Cambodia a proper amount of time to truly experience life in an Asian country. I do miss home a lot. I couldn't imagine bringing up kids anywhere other than beautiful New Zealand, so when our lives shift a little more in the direction of family it might be time to move on. I never believe you should force yourself into anything that doesn't make you happy, so while we remain happy, we are here. Taking it year by year.
---
Thank you to Nikki for an interesting and inspiring interview. If you want to visit Nikki at Haus of Brows you can contact her directly via her Facebook Page.
---
Like this interview? Pin it for later!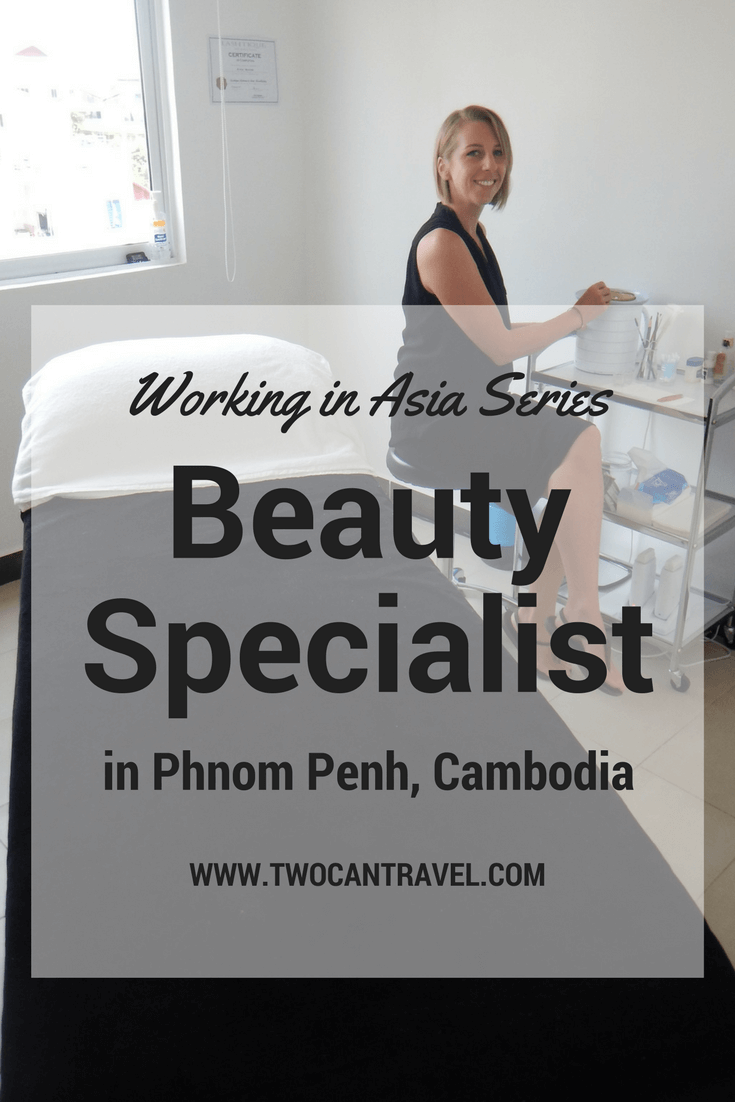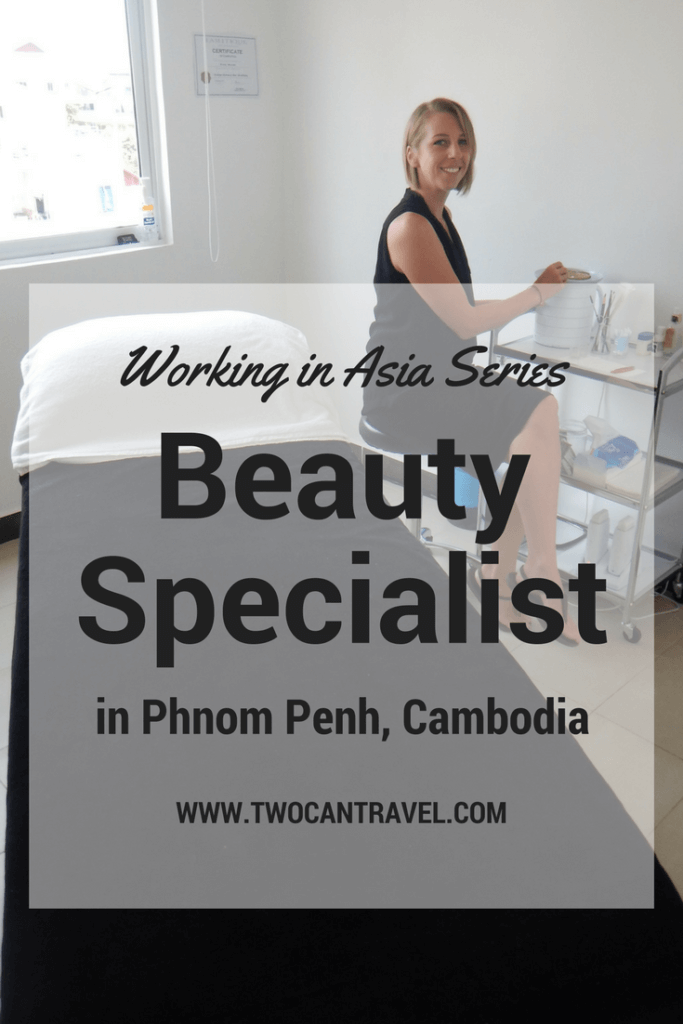 ---
Want to catch up on the other parts of the Working in Asia interview series? Check out Divemaster Akshata, Burlesque dancing Alice Teacake, Tarot card reader Eileen, Mar at Google, Tour Guide Andy, and Brewmaster Fraser.
---
What do you think about Nikki's story? Do you have skills you could turn into a business abroad? Share in the comments!
---